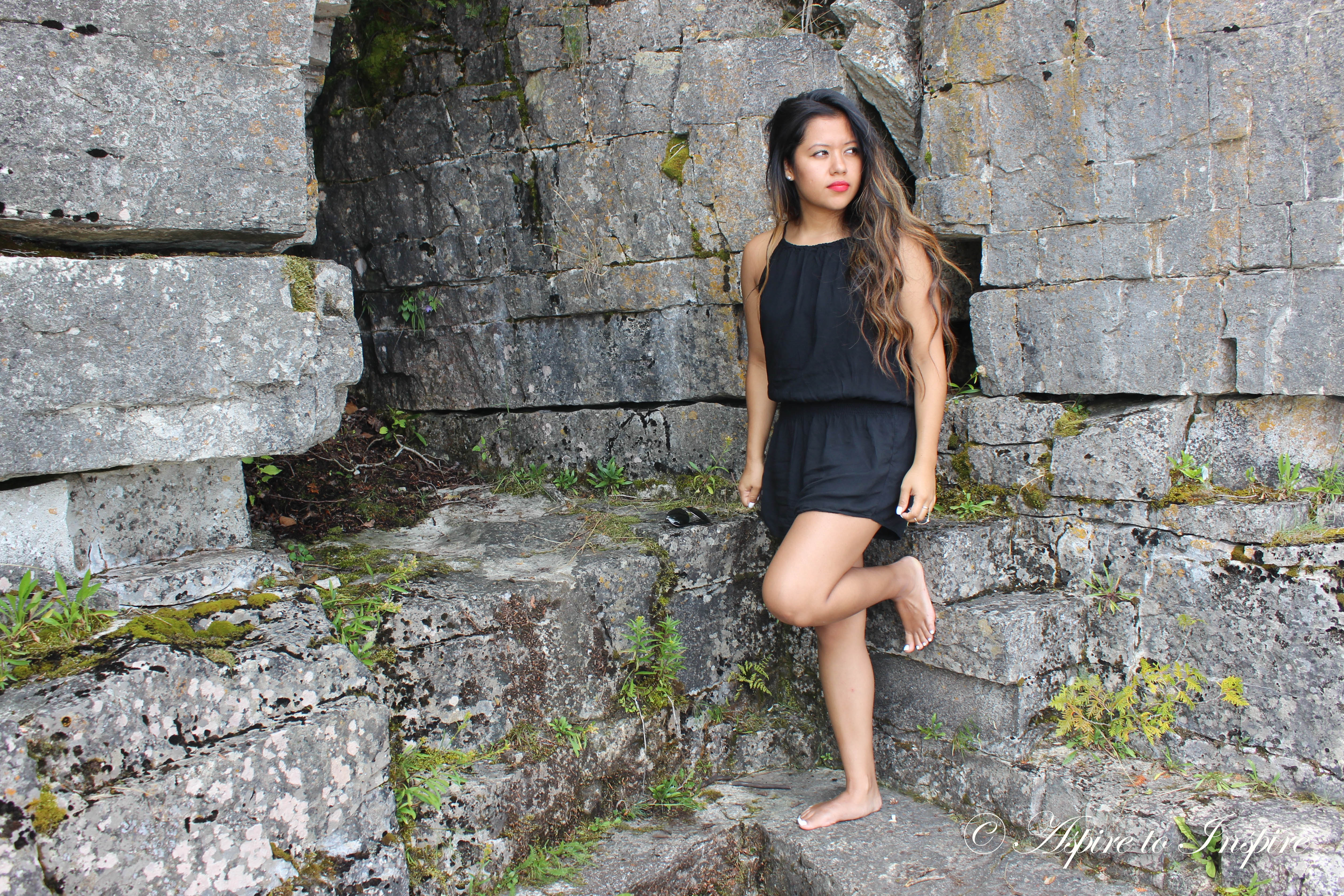 For some odd reason, as I edited and uploaded the pictures for this post, I kept singing Taylor Swift's "Style" song. Maybe it had to do with the fact that I was wearing RED lipstick, haha who knows. On our trip to "Flowerpot Island" [all the details about the trip, in the previous post] I decided to wear this romper which I'm loving! It was super comfy and I love black clothing, am I weird?… Anyways I hope you all enjoy it.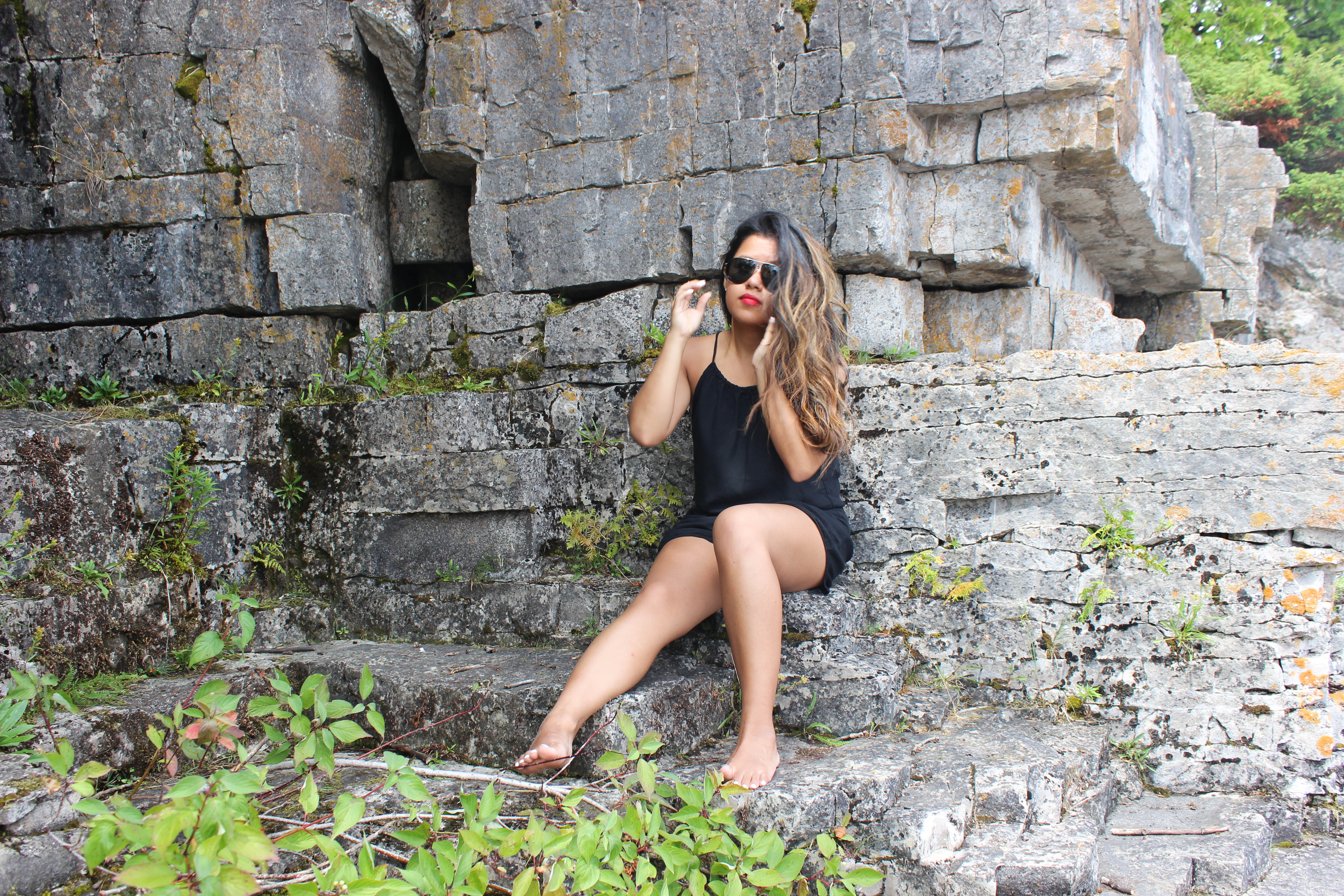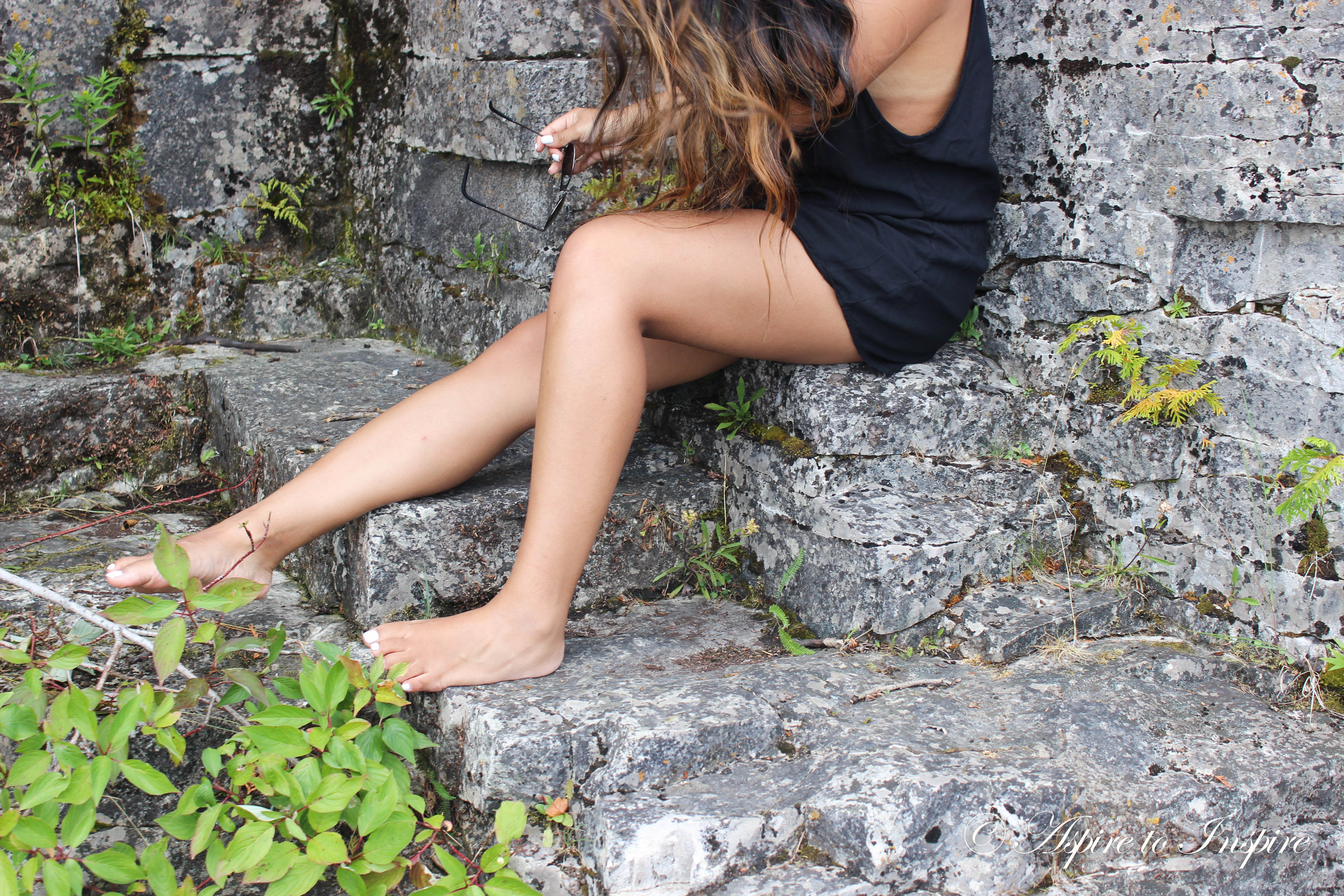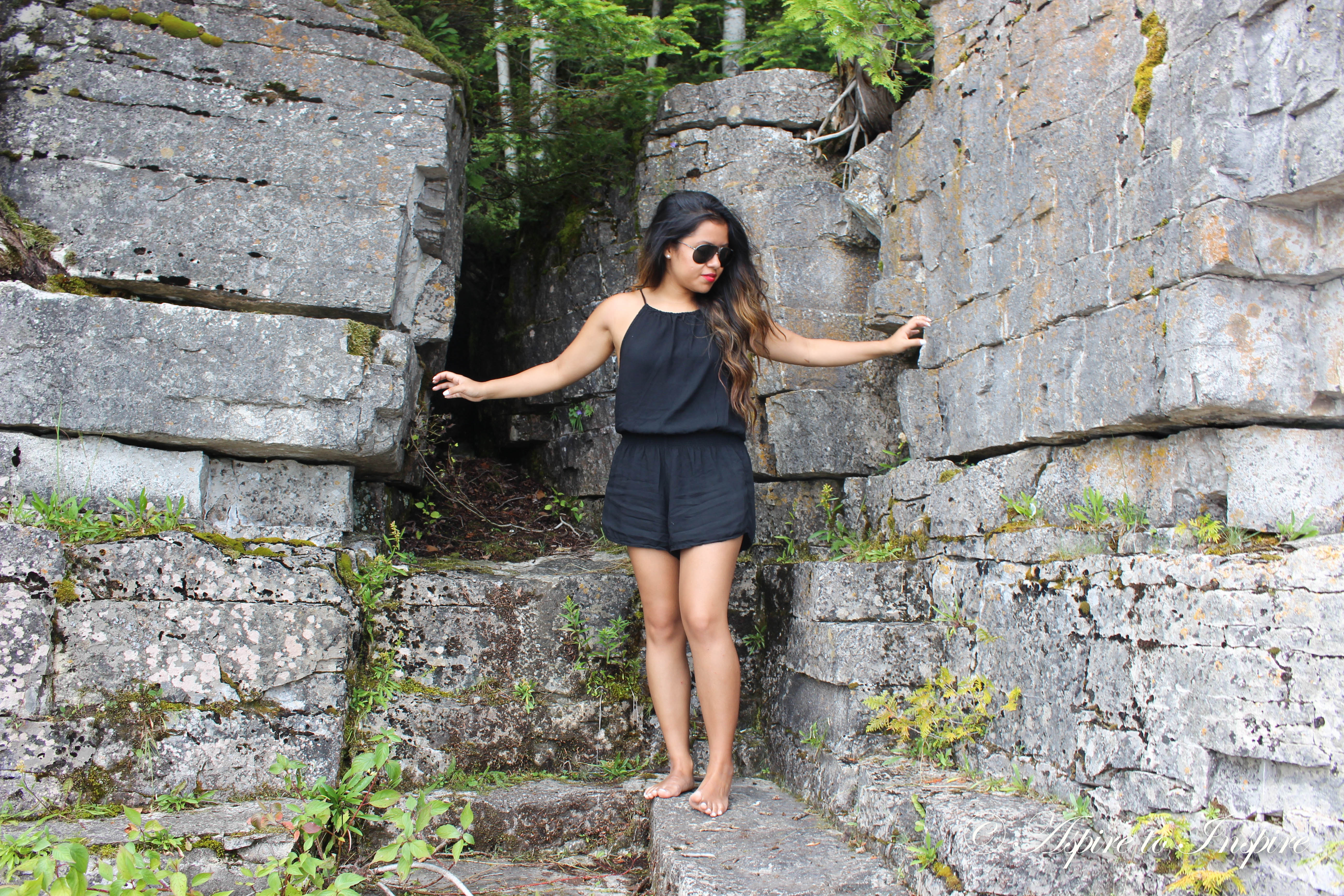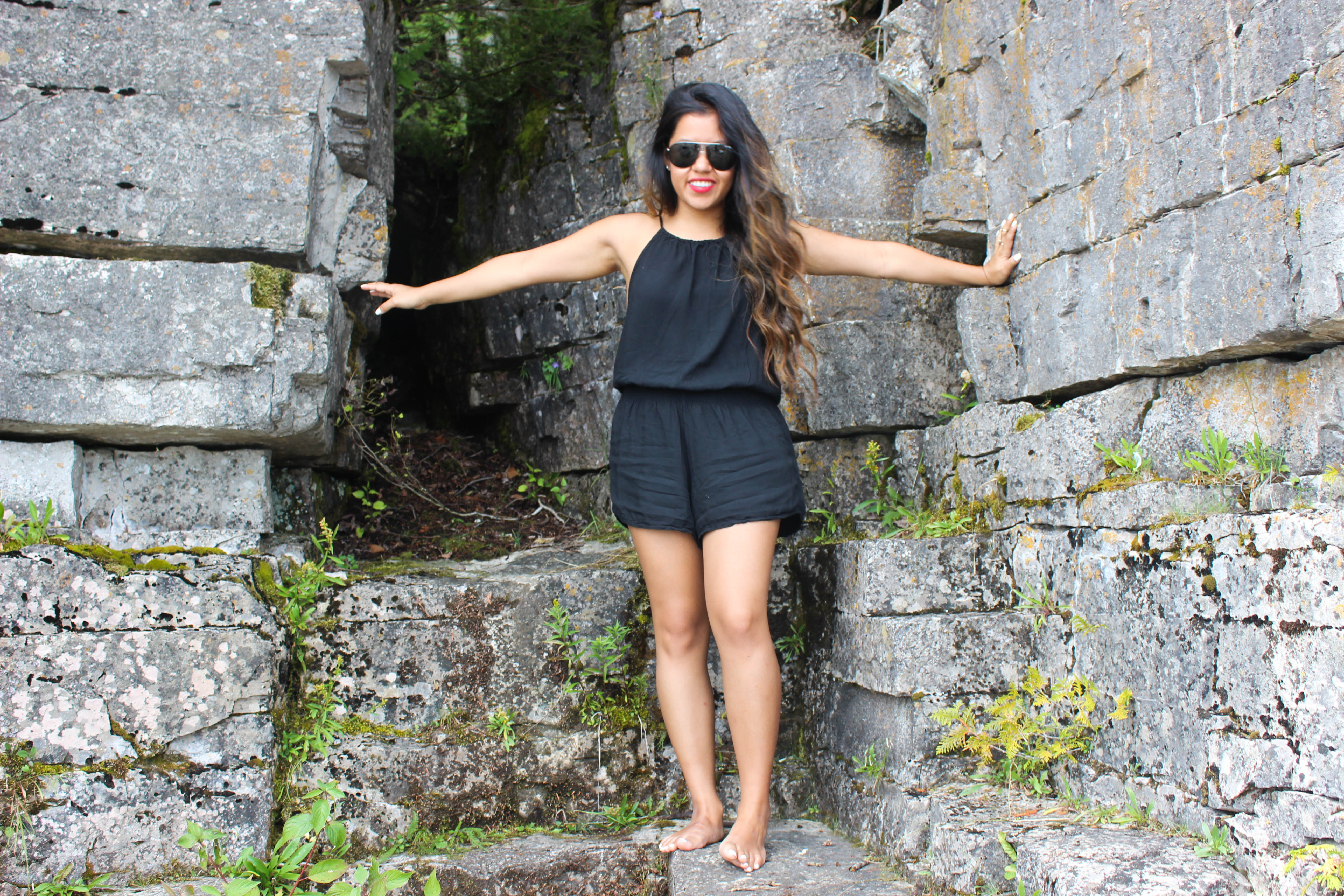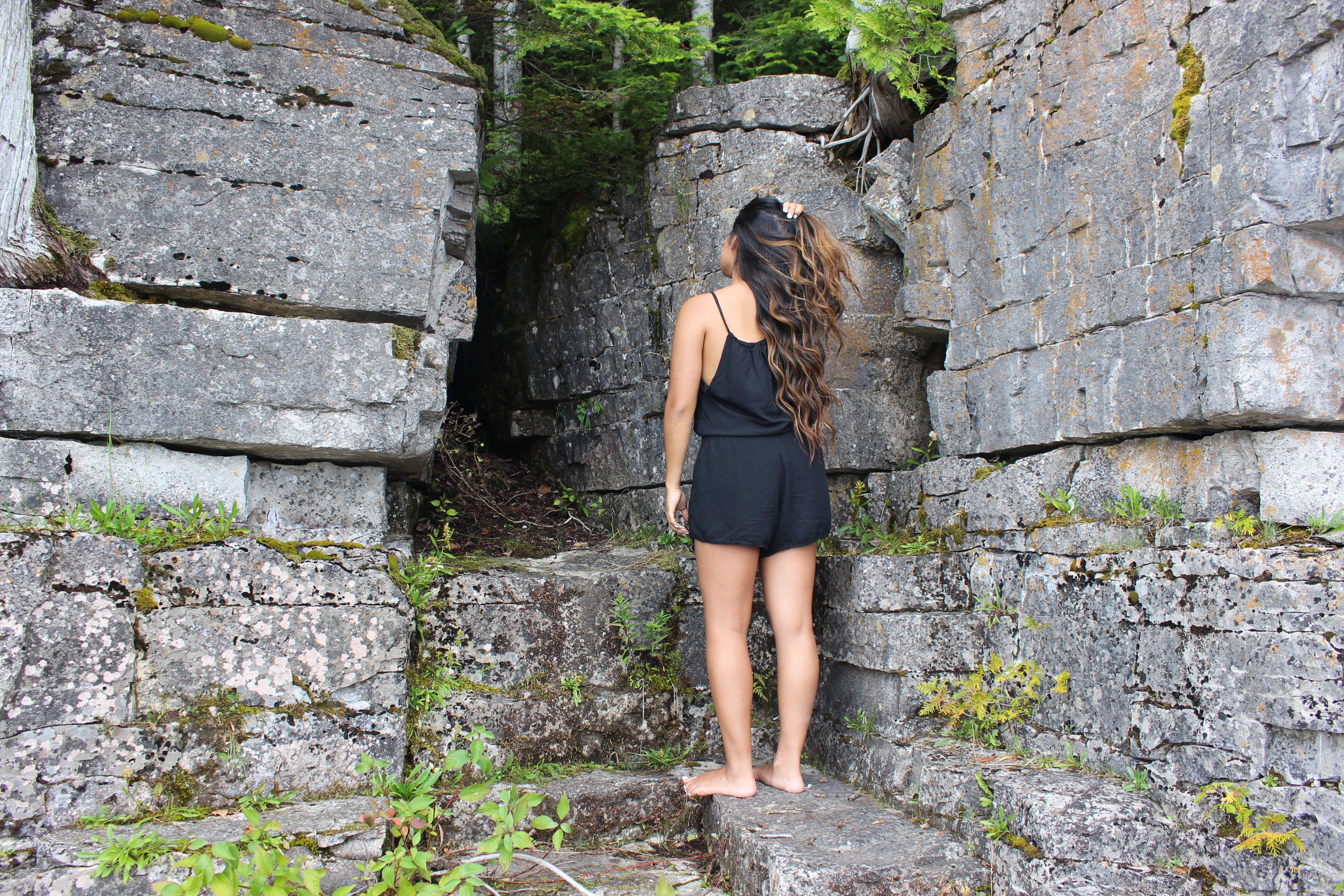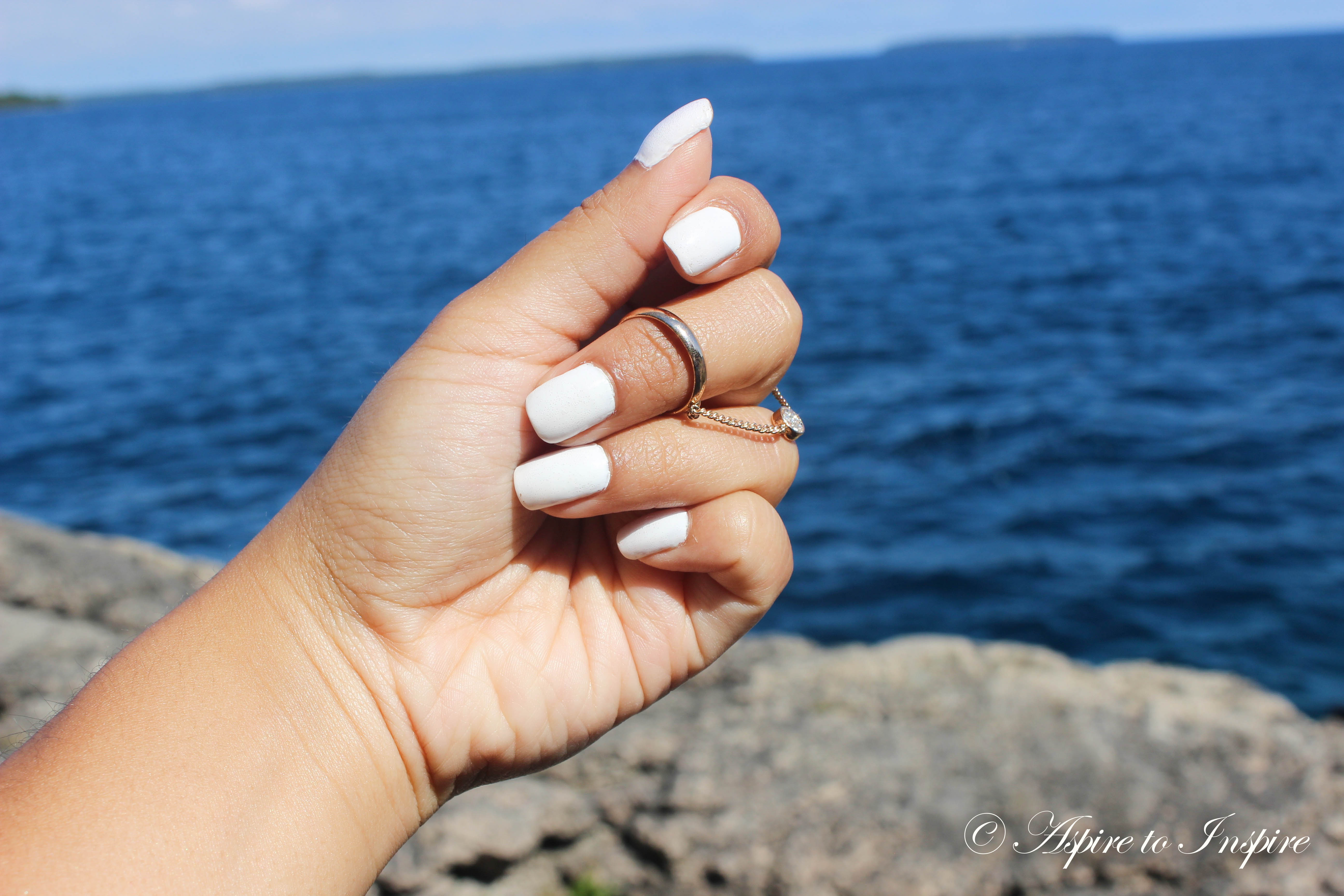 Outfit Details:
Romper: Here | Sunnies: Here | Lipstick: Here | Nail polish: Essie- Blanc
*Initially I did have shoes to go with this outfit, BUT then I'm like "Life is always better barefeet" 😉
Thanks for reading,
Maritza, xo.