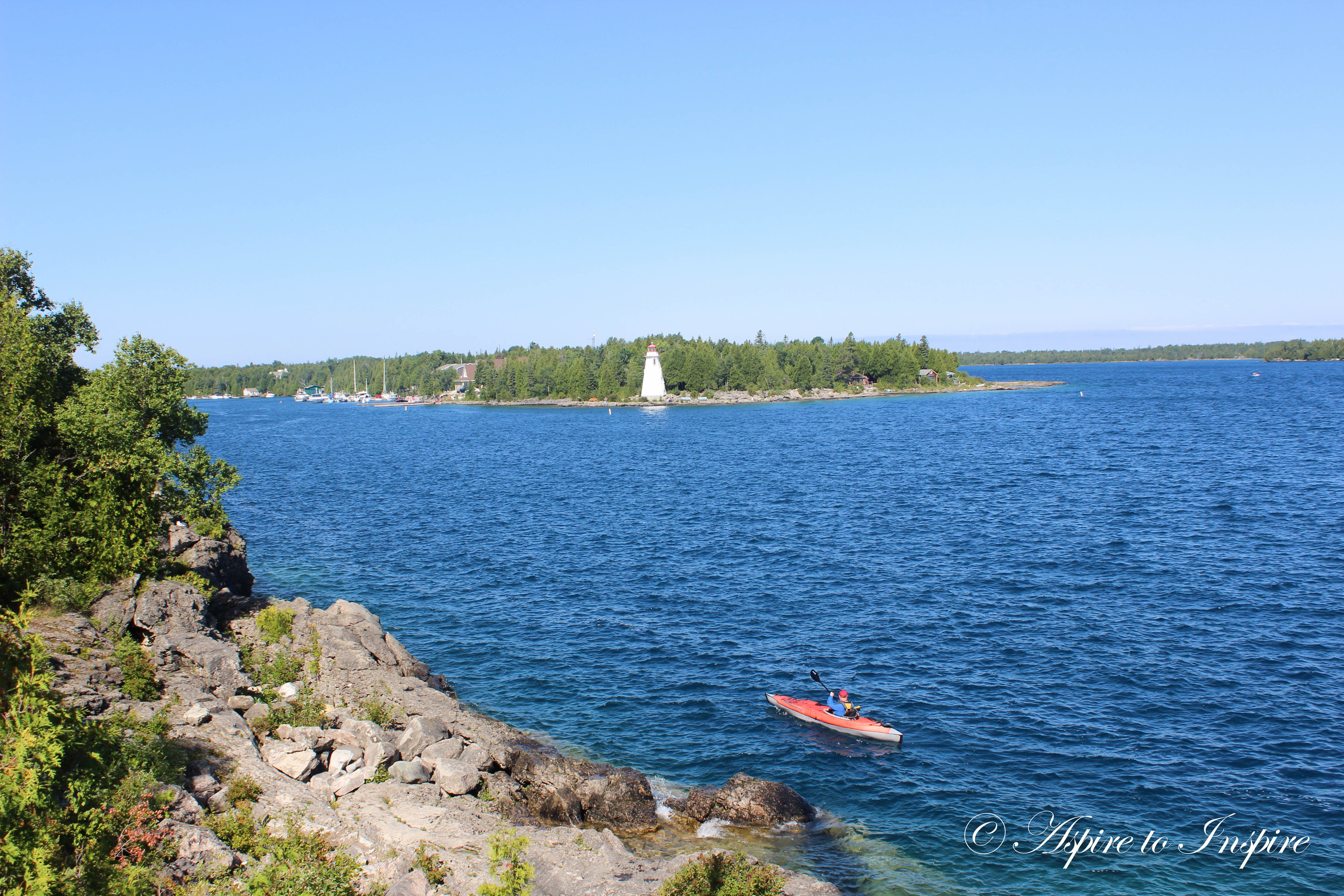 Hiking bags? Check. Snacks? Check. Full gas tank? Check. Camera? Check. Adventure mode: ON! Call us crazy but it was 5 am and we were on our way. Ohhhhh the excitement, it's like I was going away to another country, but in reality it was only 3 hours outside of the city. Tobermory, that is where we were headed to this past long weekend, a trip we had wanted to make since summer started and we finally took advantage of the holiday, packed our bags and off  we went. Now, if you don't know me already, my heart lies in the west coast and well since travelling there all the time isn't always an open option I need to find ways to calm my inner gypsy soul hehe. Thanks to mister he actually had been telling me about this place for a while now and since he knows me all too well, he tries to get me out and about as much as we can. What a heart! After what seemed to be the shortest ride ever, haha totally joking! I think I slept for about an hour, sorry hunny, but in all fairness I drove the last half hour so it's fair AND I was on 3 hours of sleep. Ha! Any who overall the ride was pretty smooth, a few rain storms on the way but things started to clear up as we got closer, yay! We arrived there approx. 8:30am and started the day. First on the itinerary was "Flowerpot Island"; which is where we spent most of the day.
A little history behind Flowerpot Island :
–  sea stacks that have formed throughout the years with rain, wind and all other factors slamming into the cliffs making them into the shapes they are now
– the Niagara escarpment stretches from this location all the way to Niagara falls
– the park where you find the flowerpots is actually called "Fathom Five National Marine Park"
– there is not too much wild life on Flowerpot Island, the two most common animals you will see are the red squirrel and the garter snake [Which we actually got to see]
– the cruise tour that takes you to the island does a pit stop around shipwrecks that you could visually see from the boat- fascinating [Pictures below]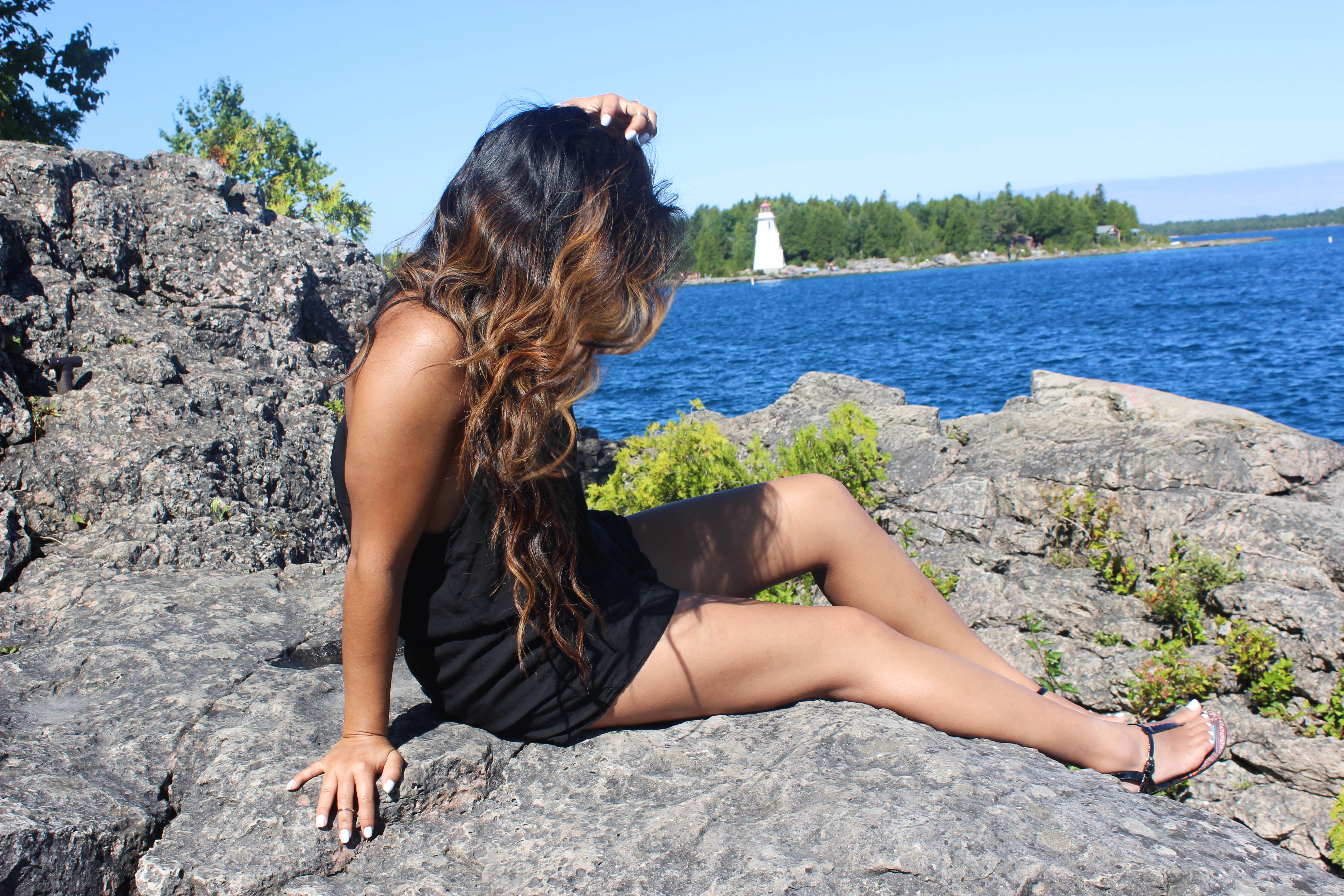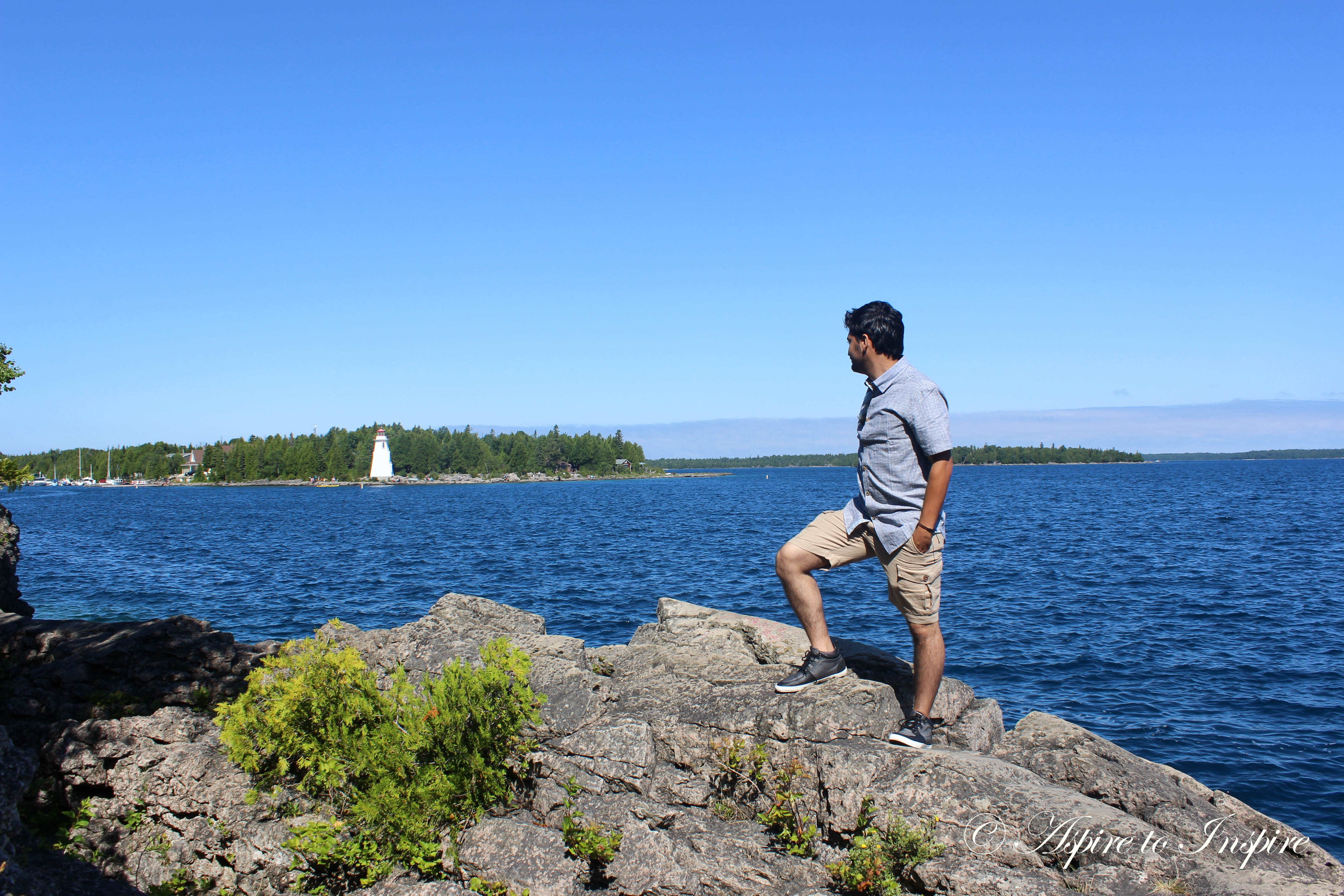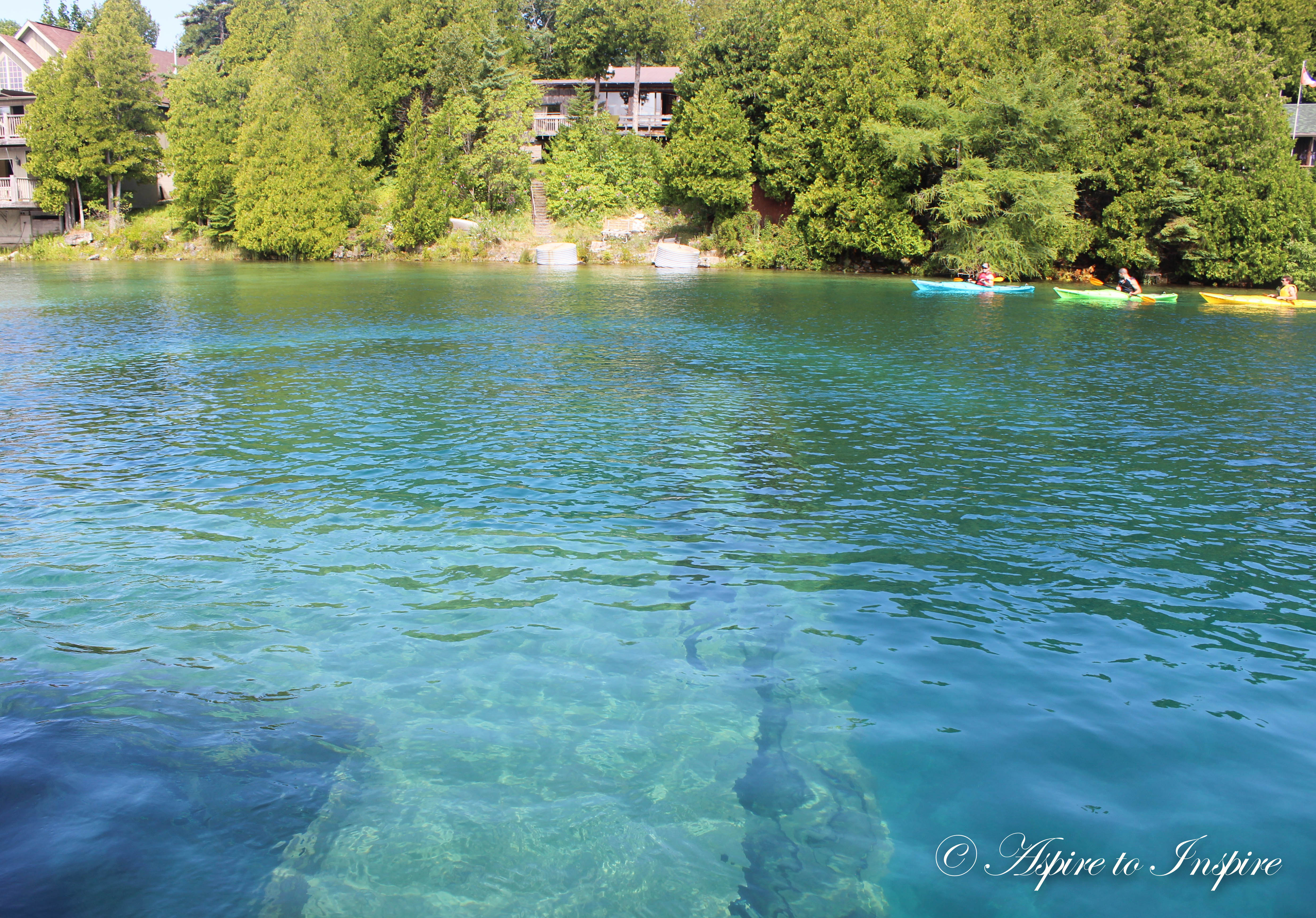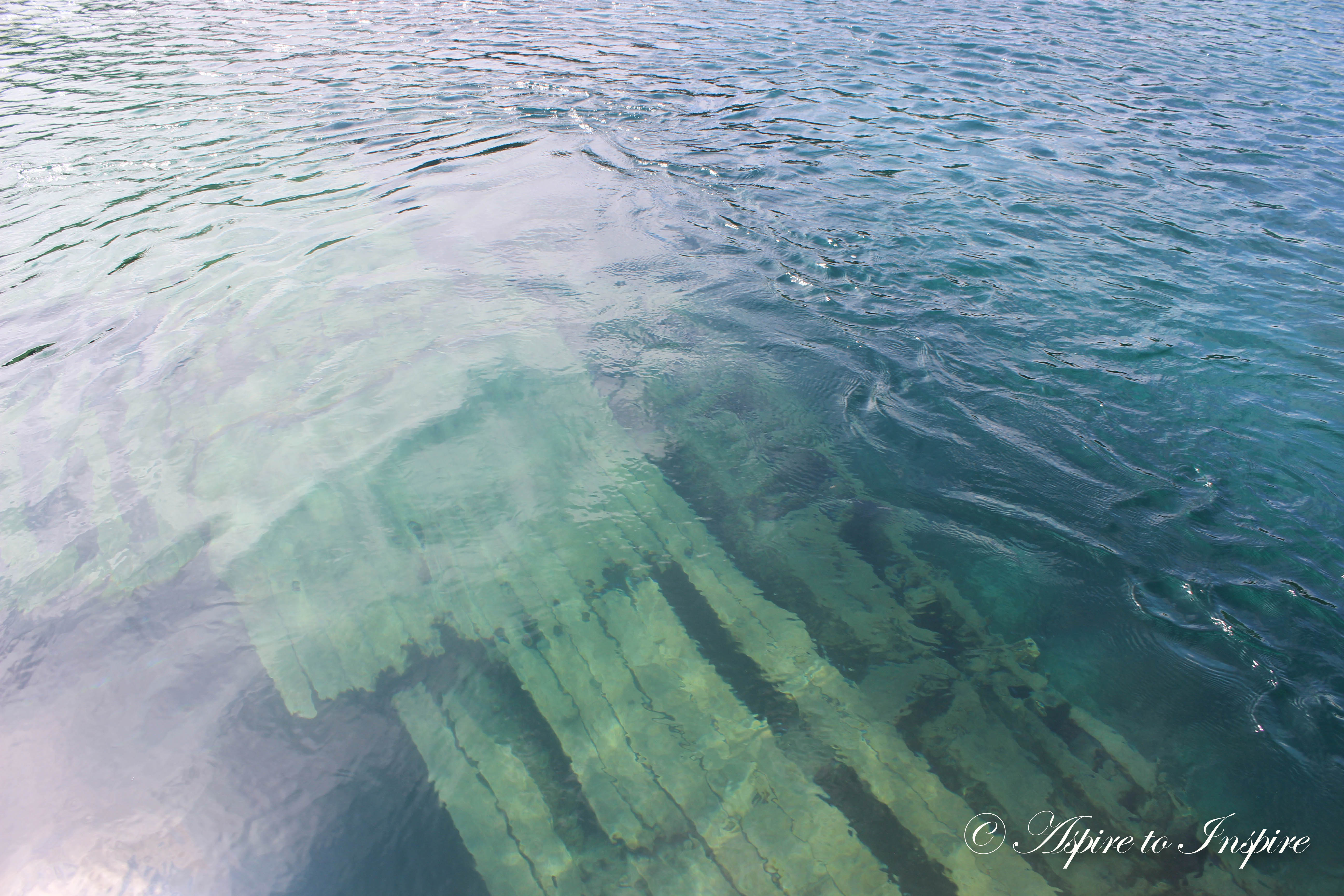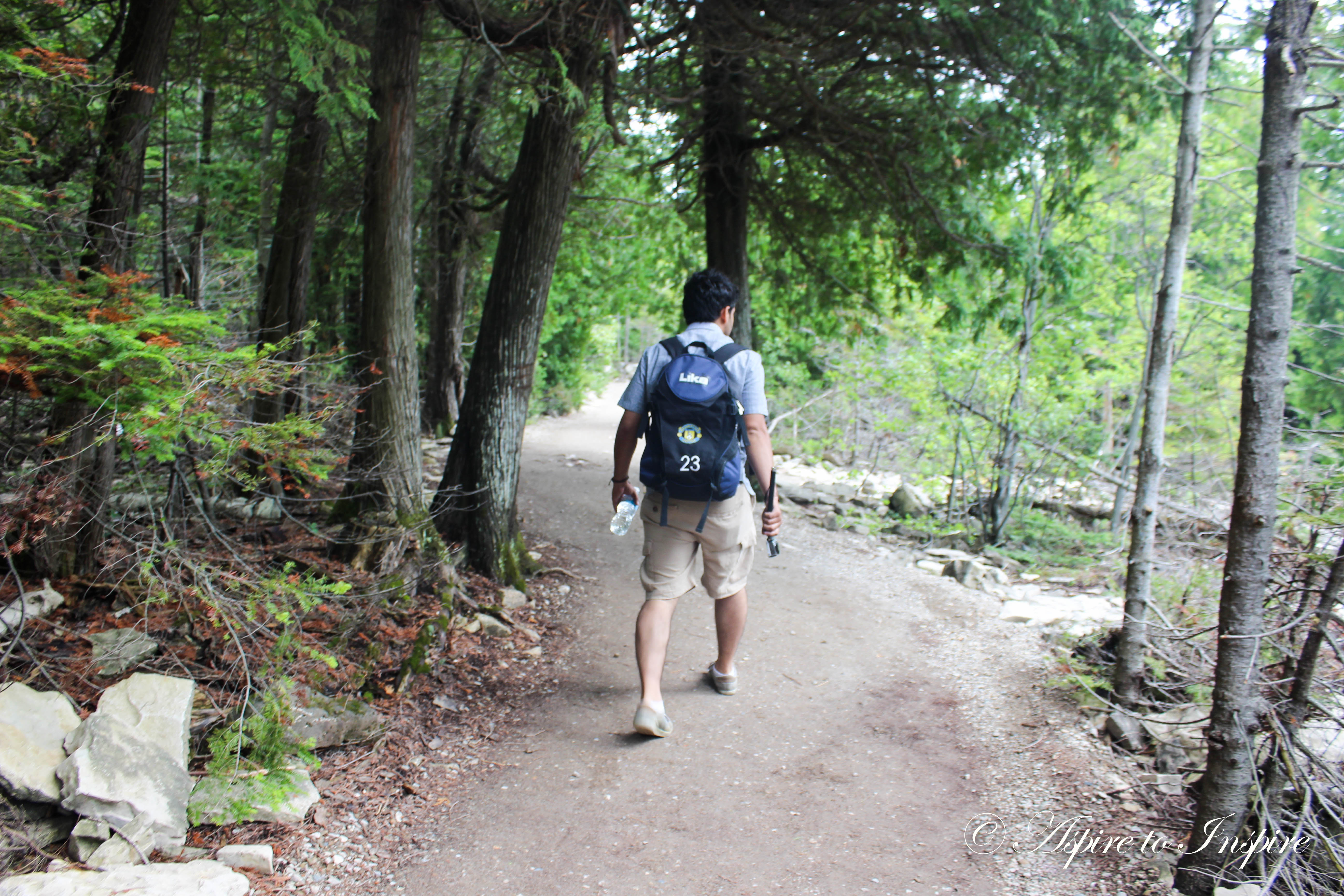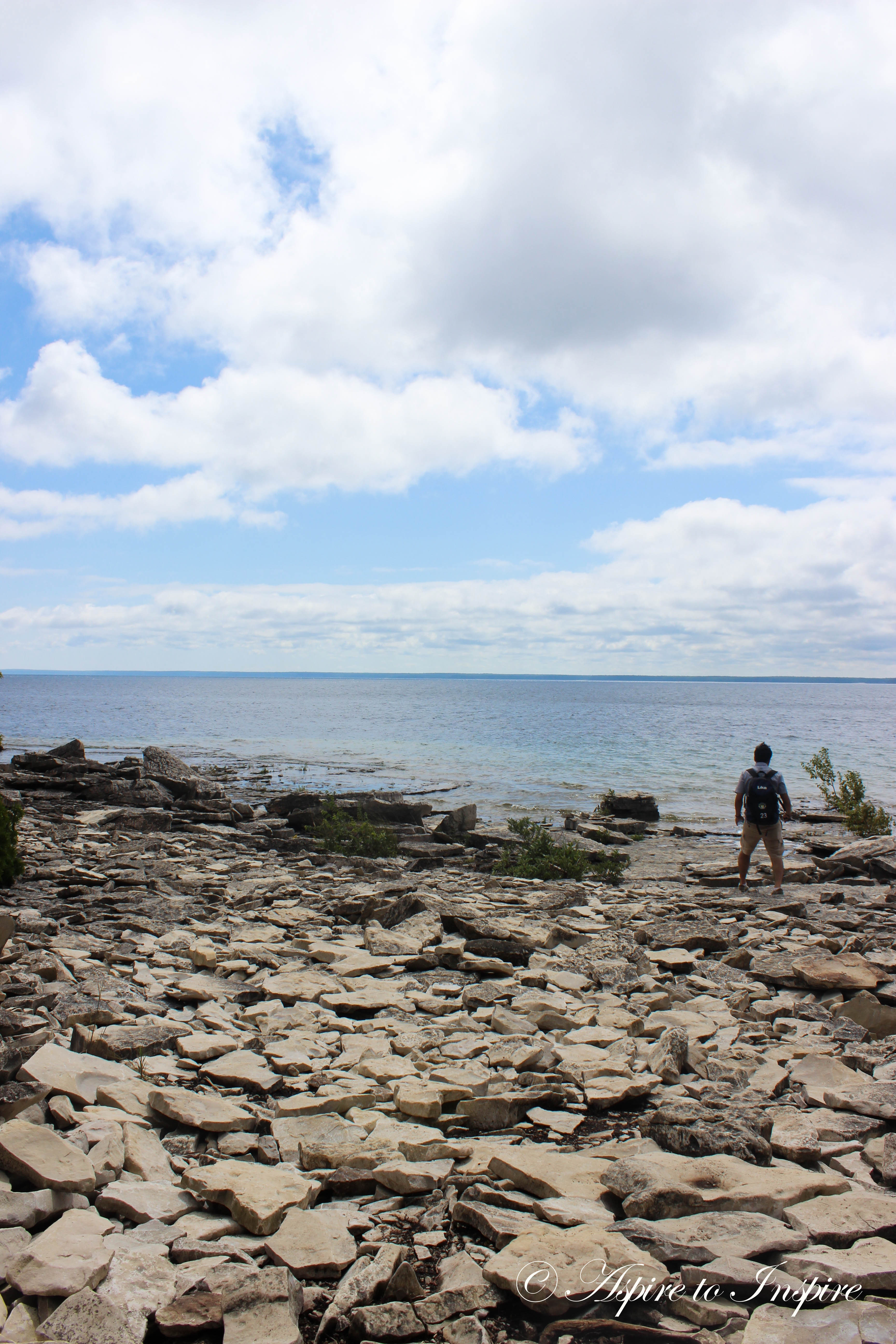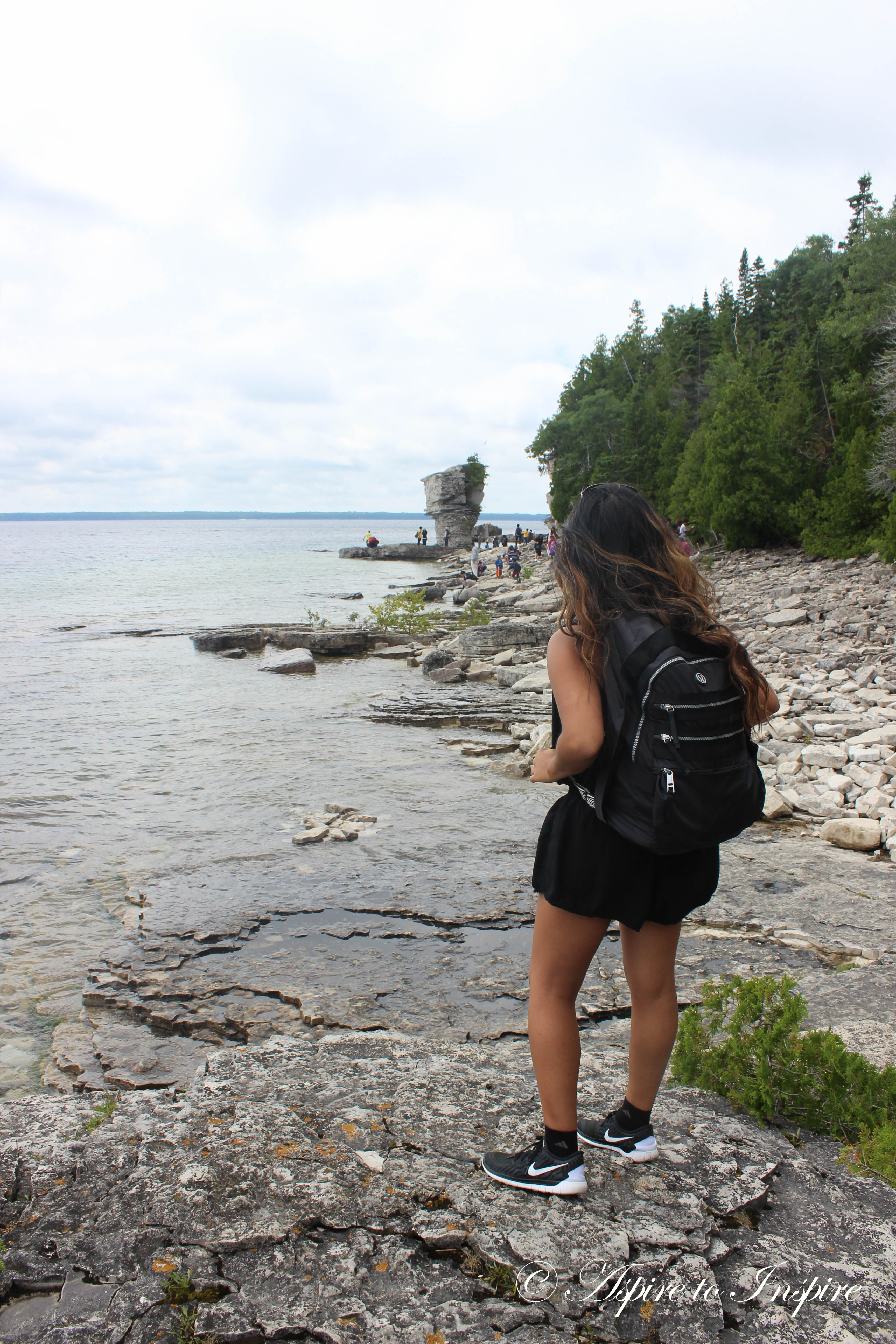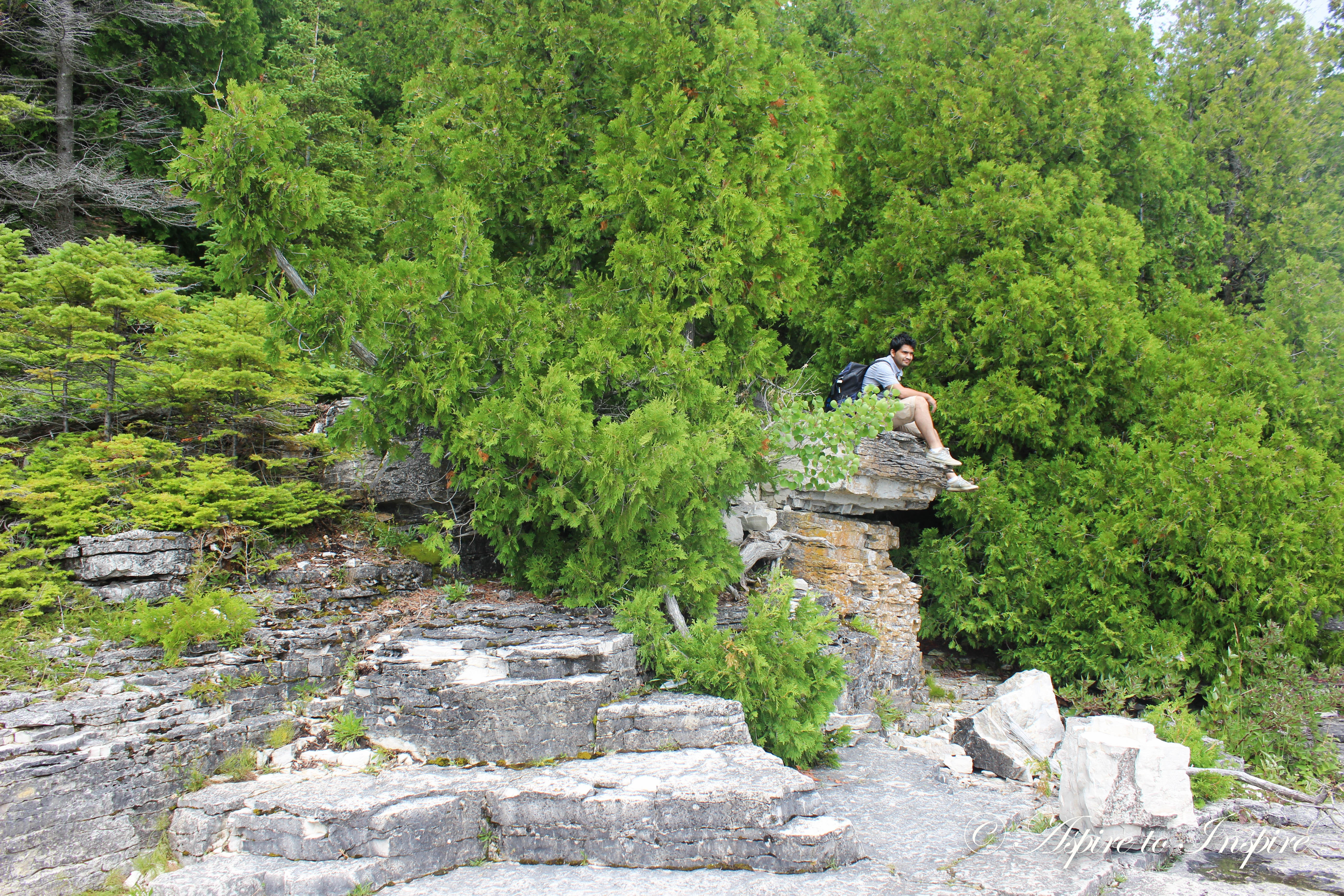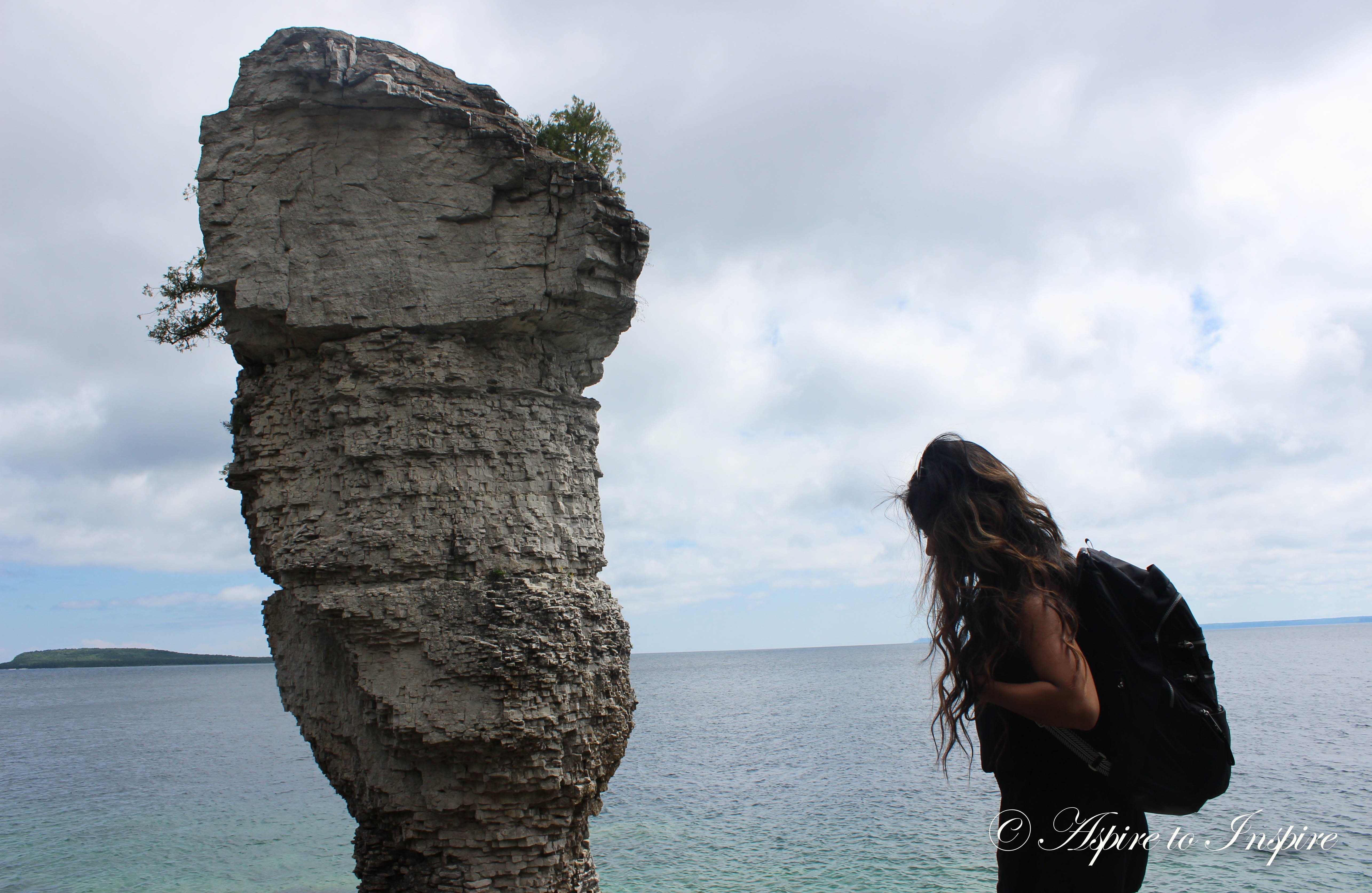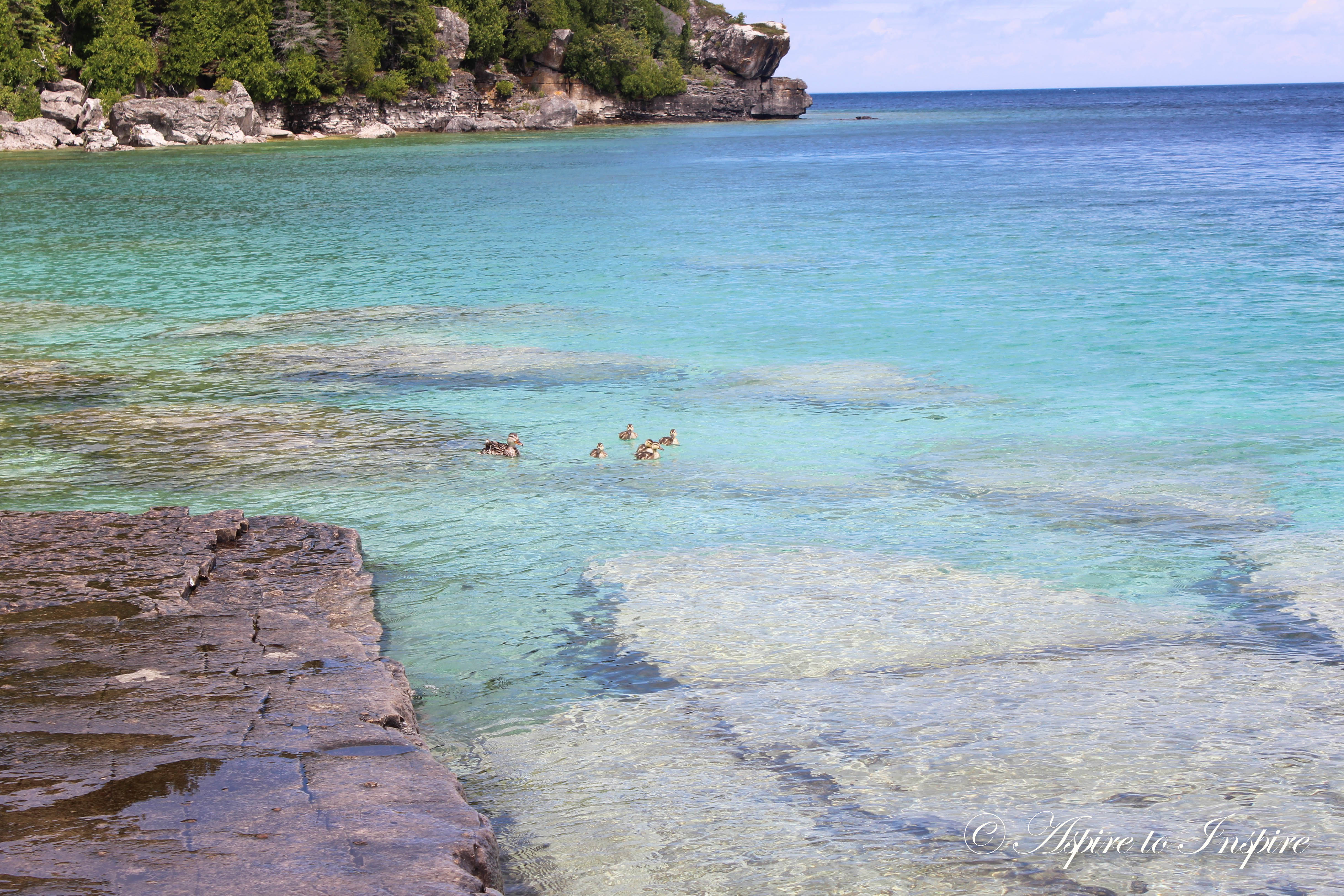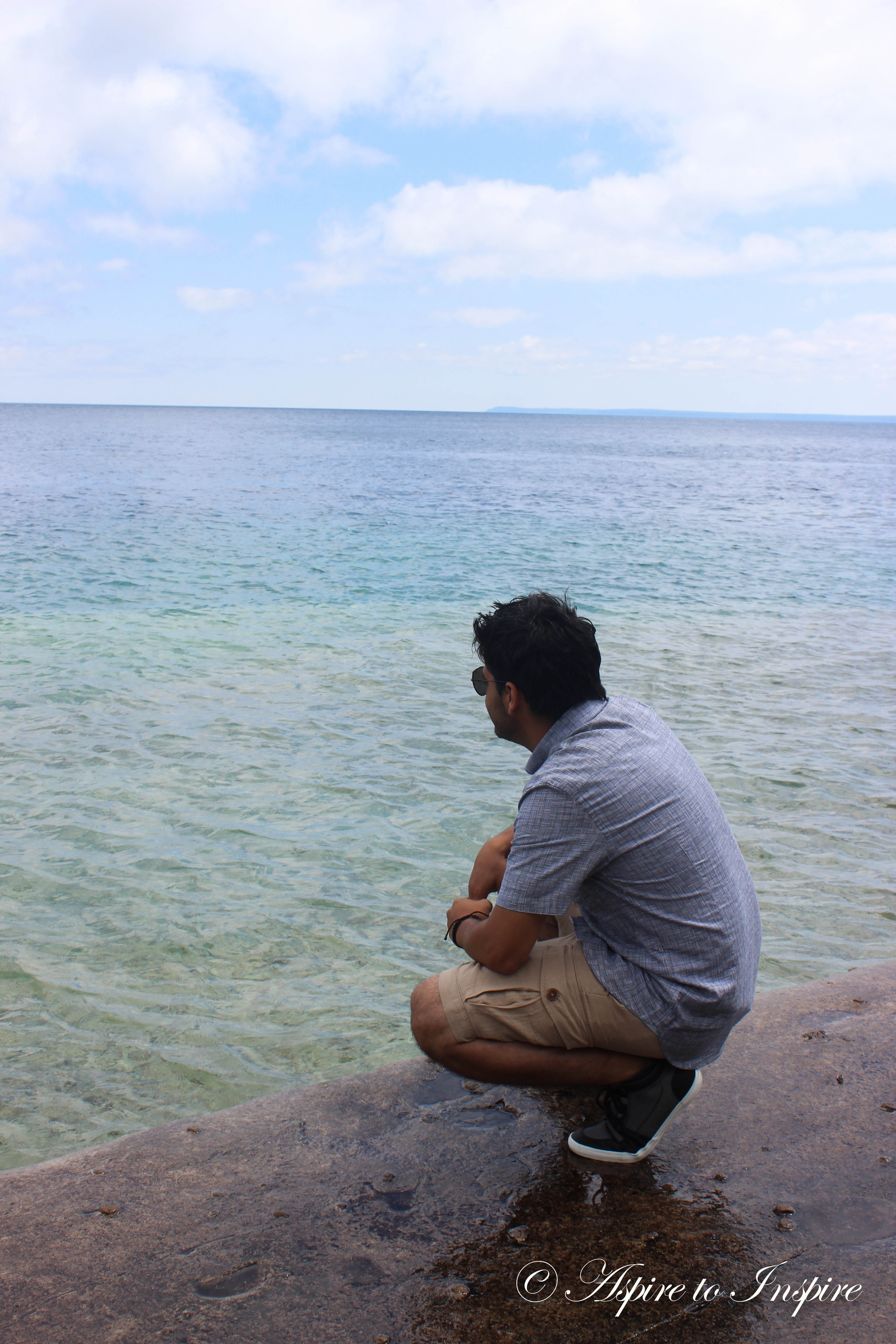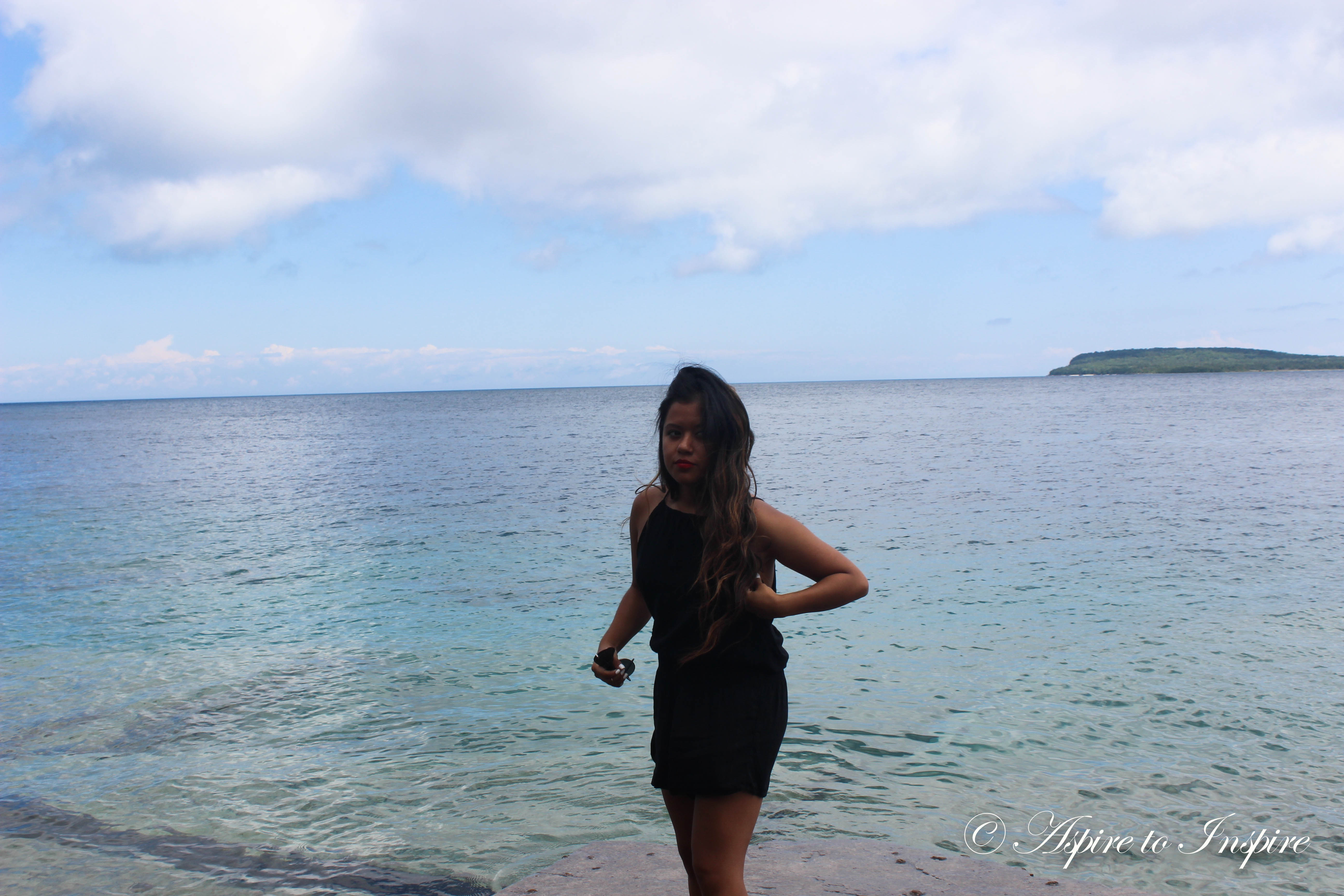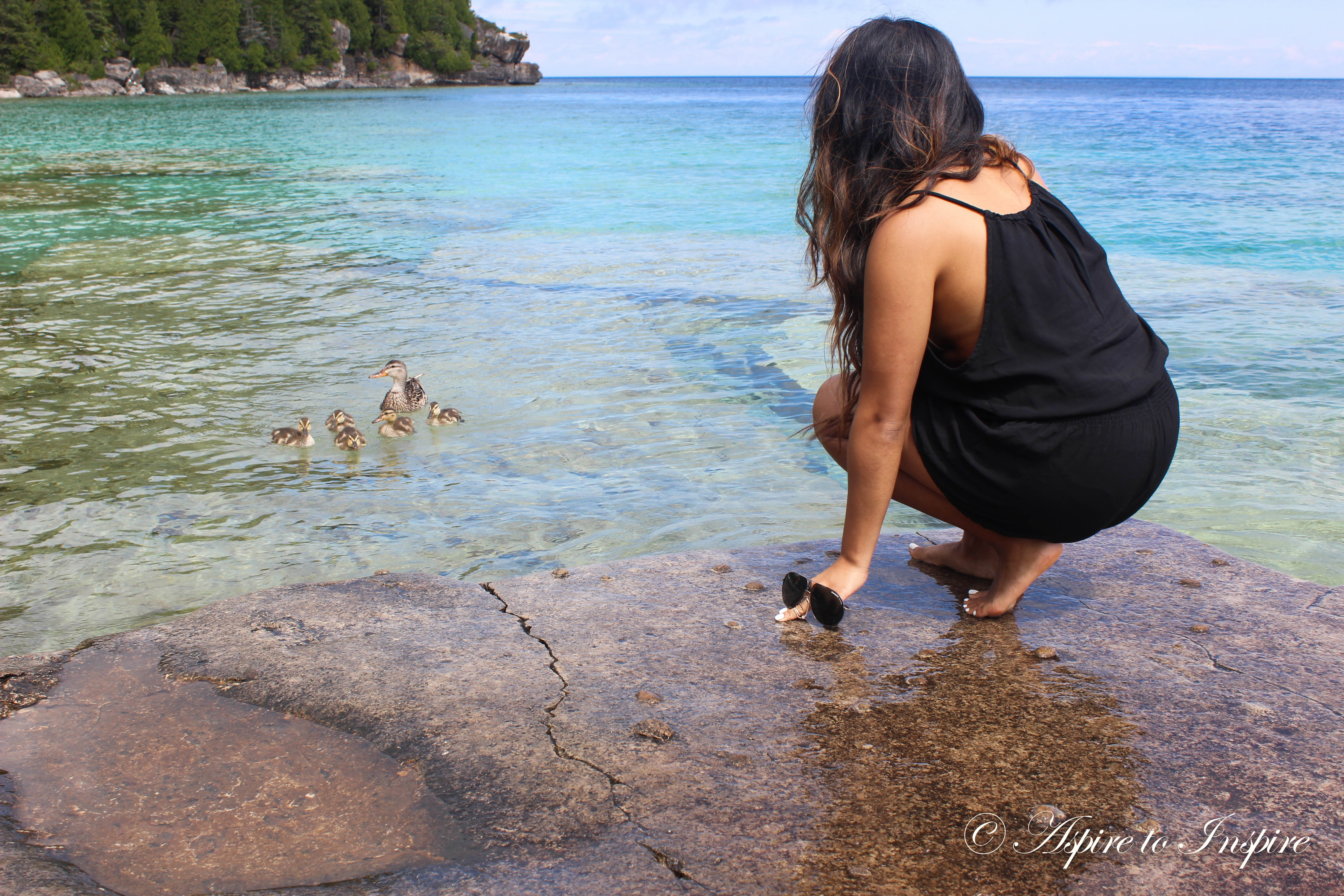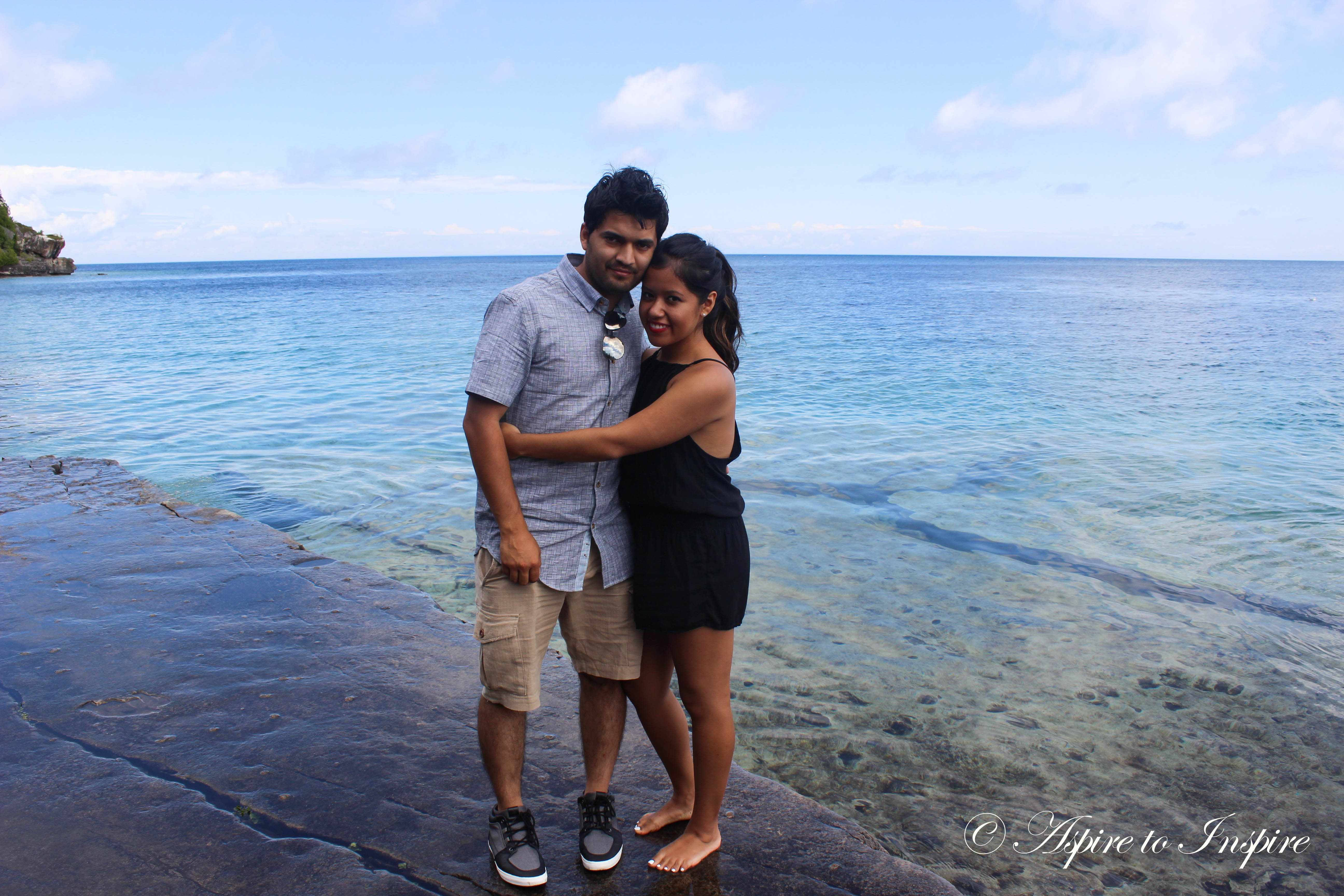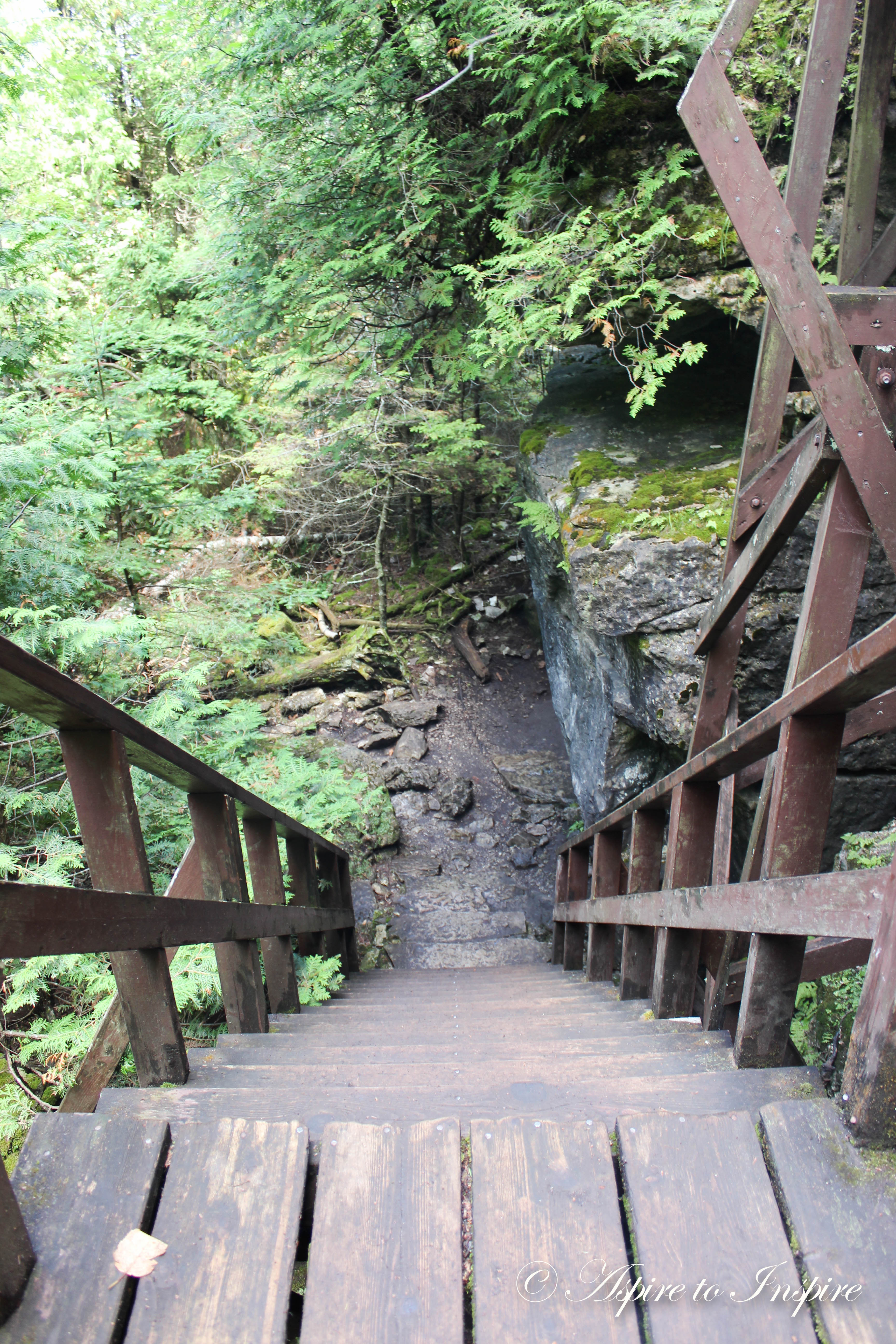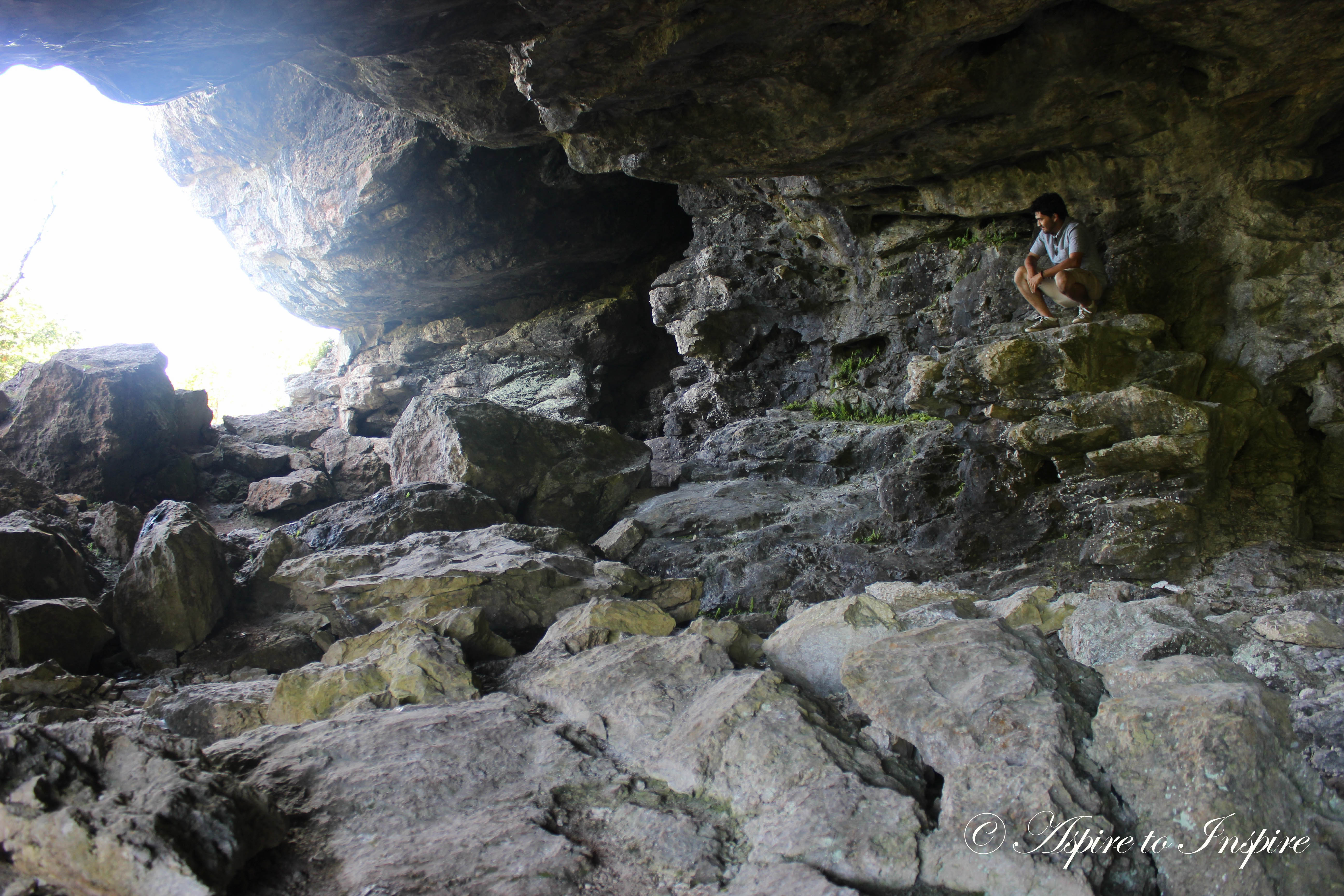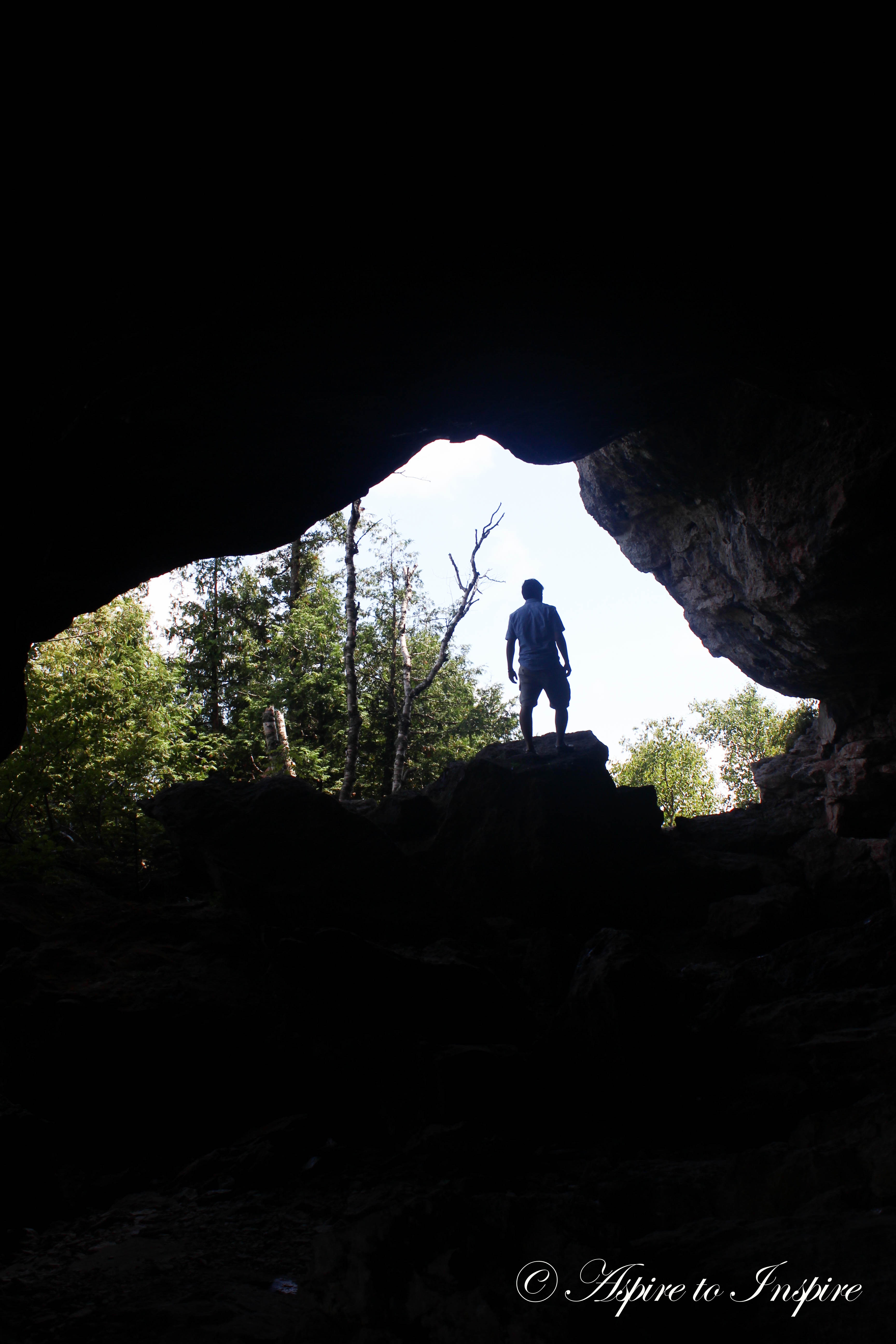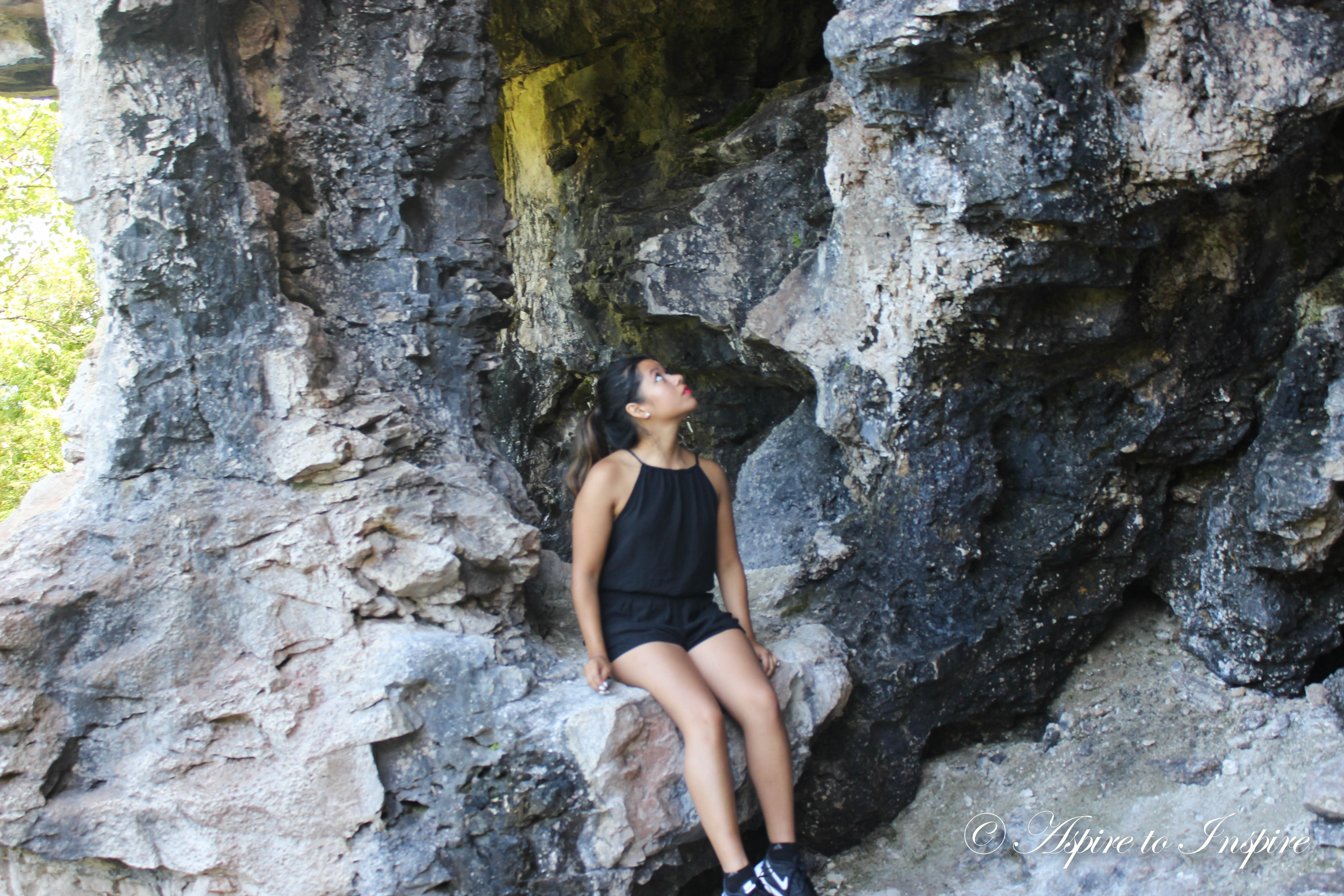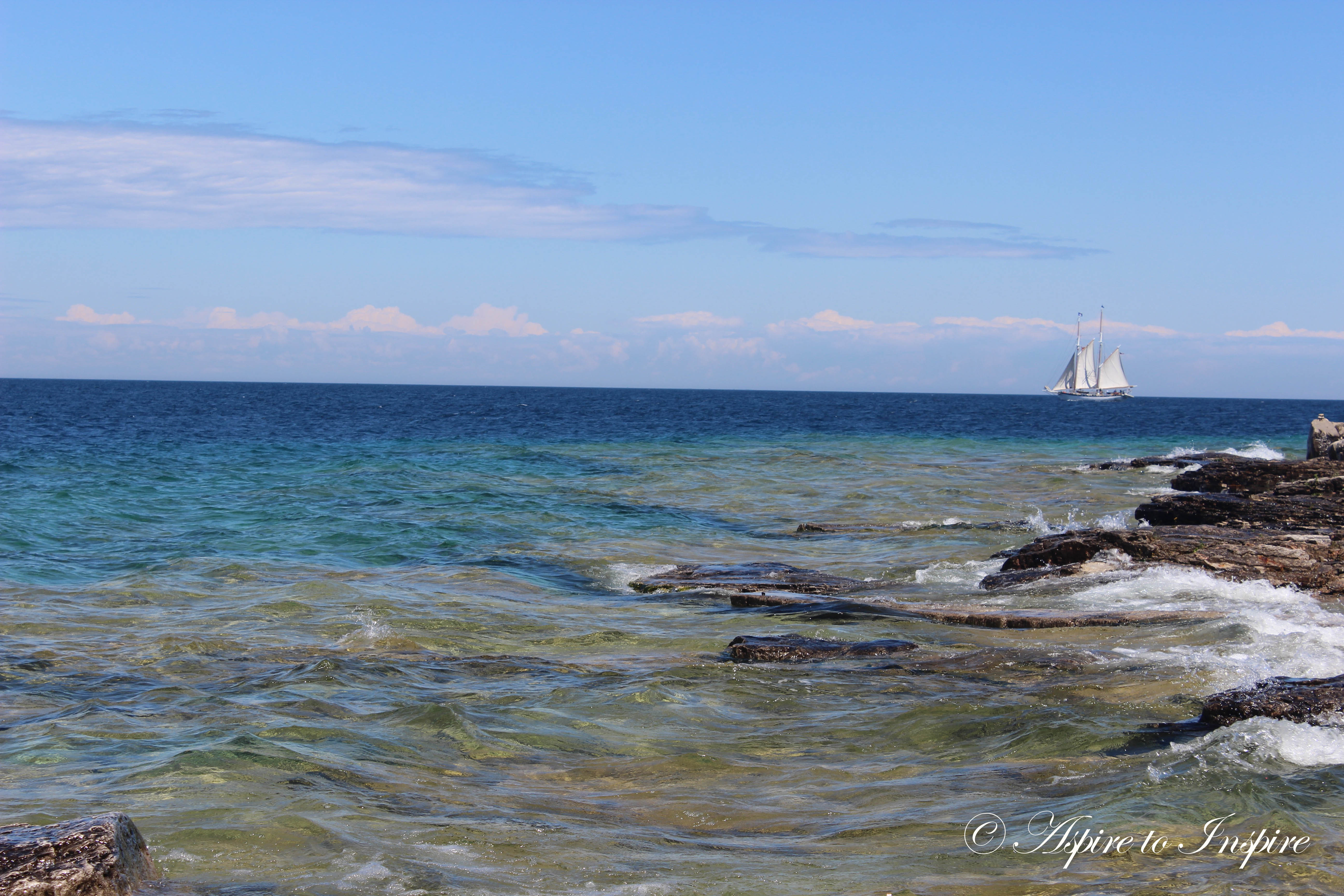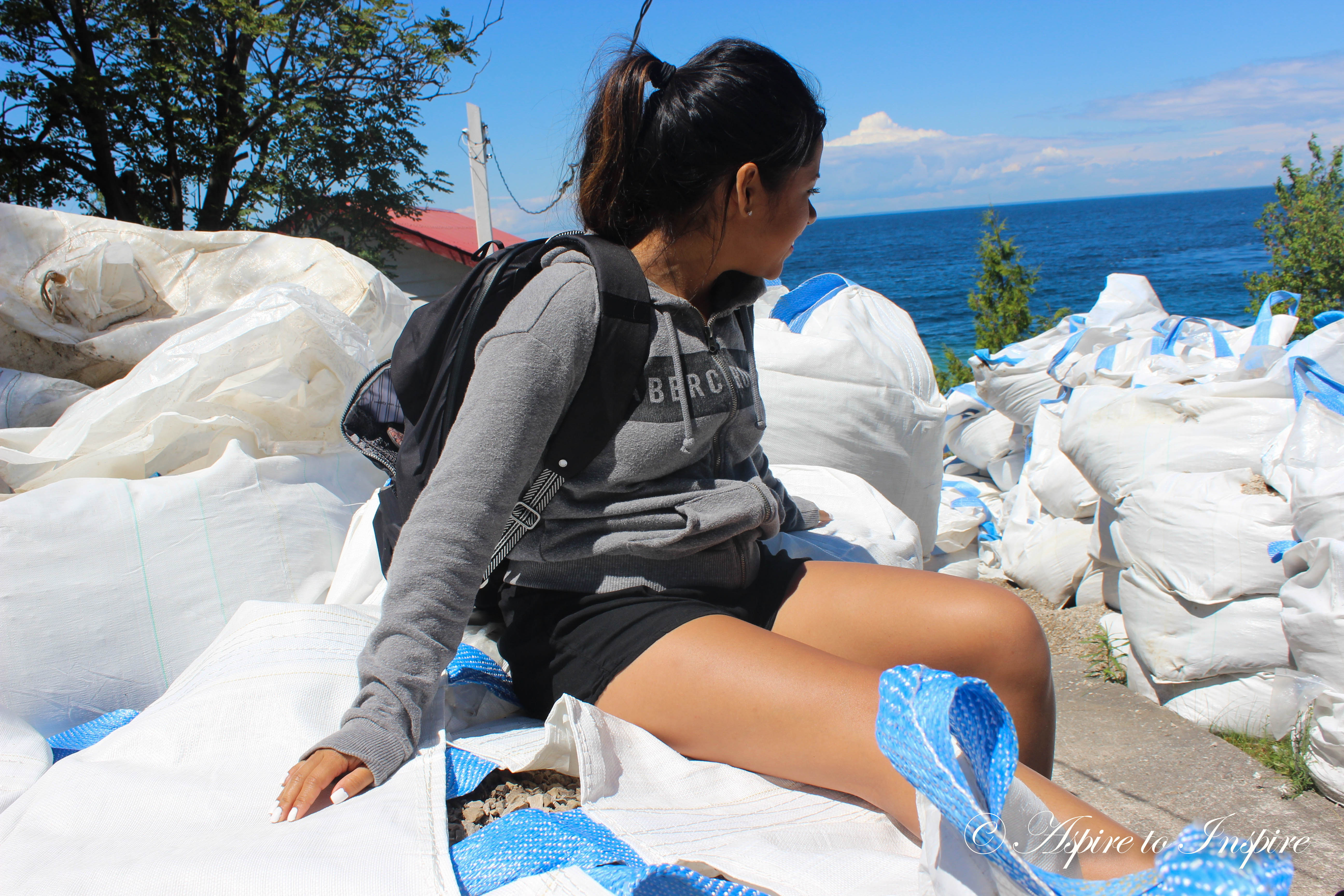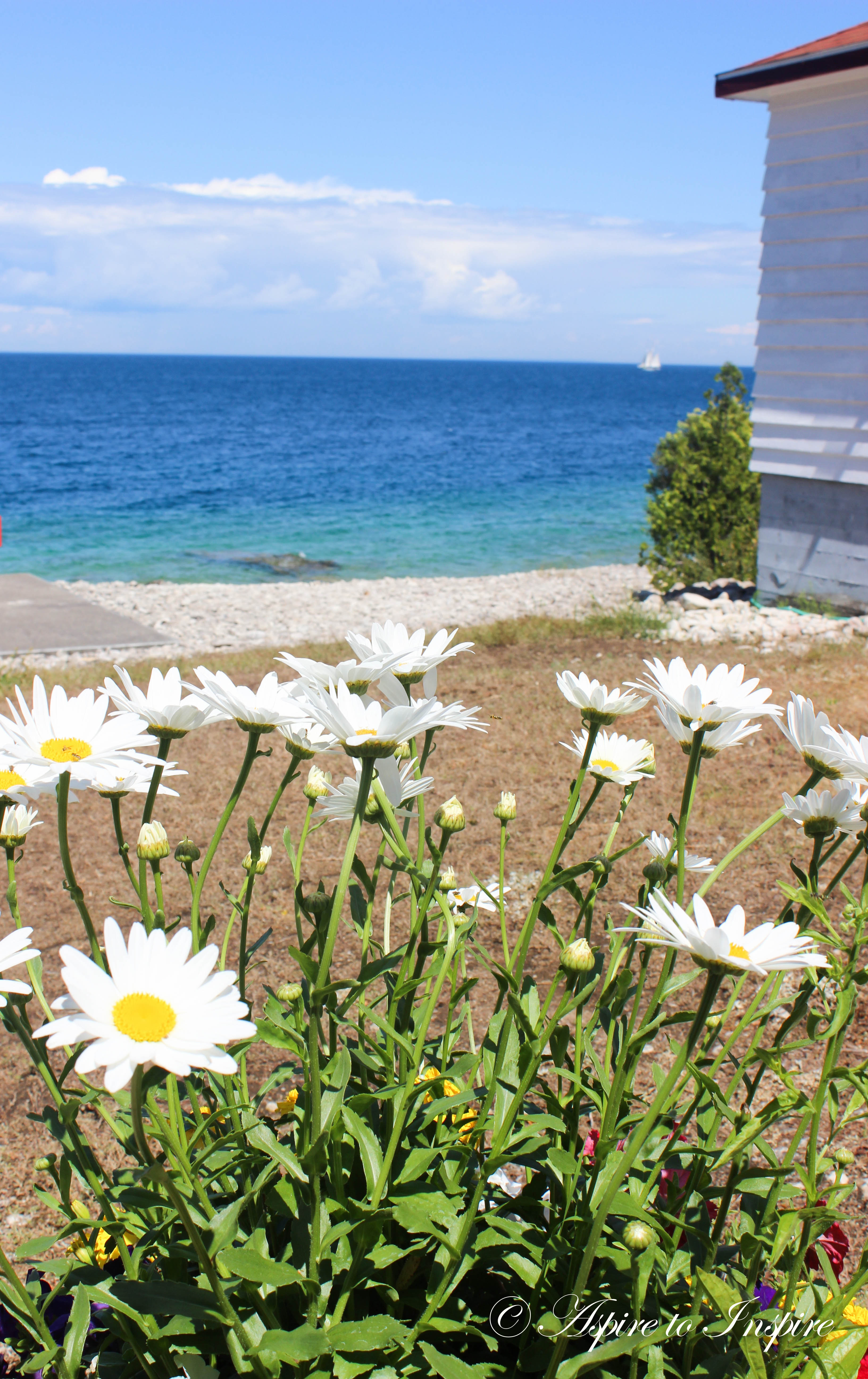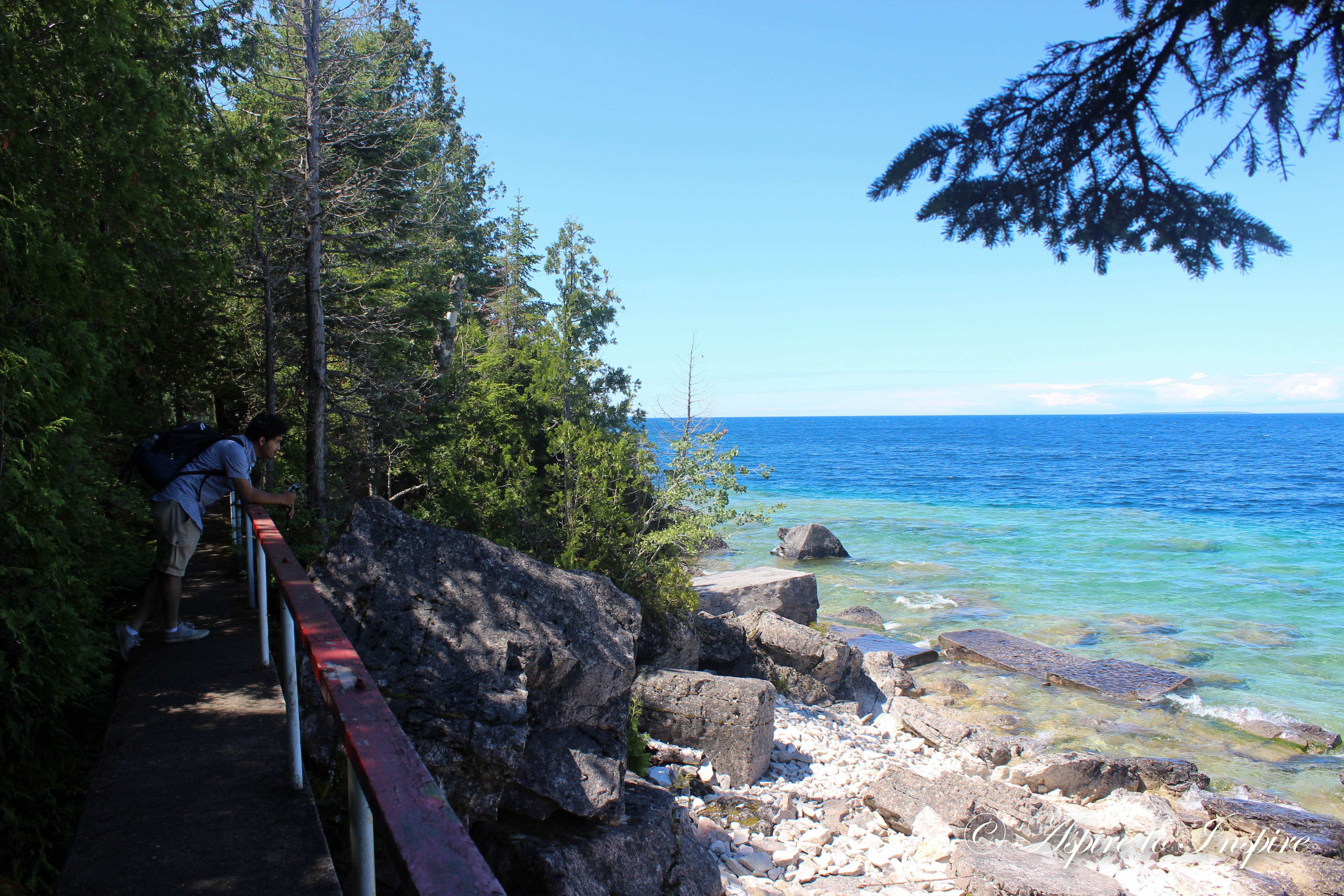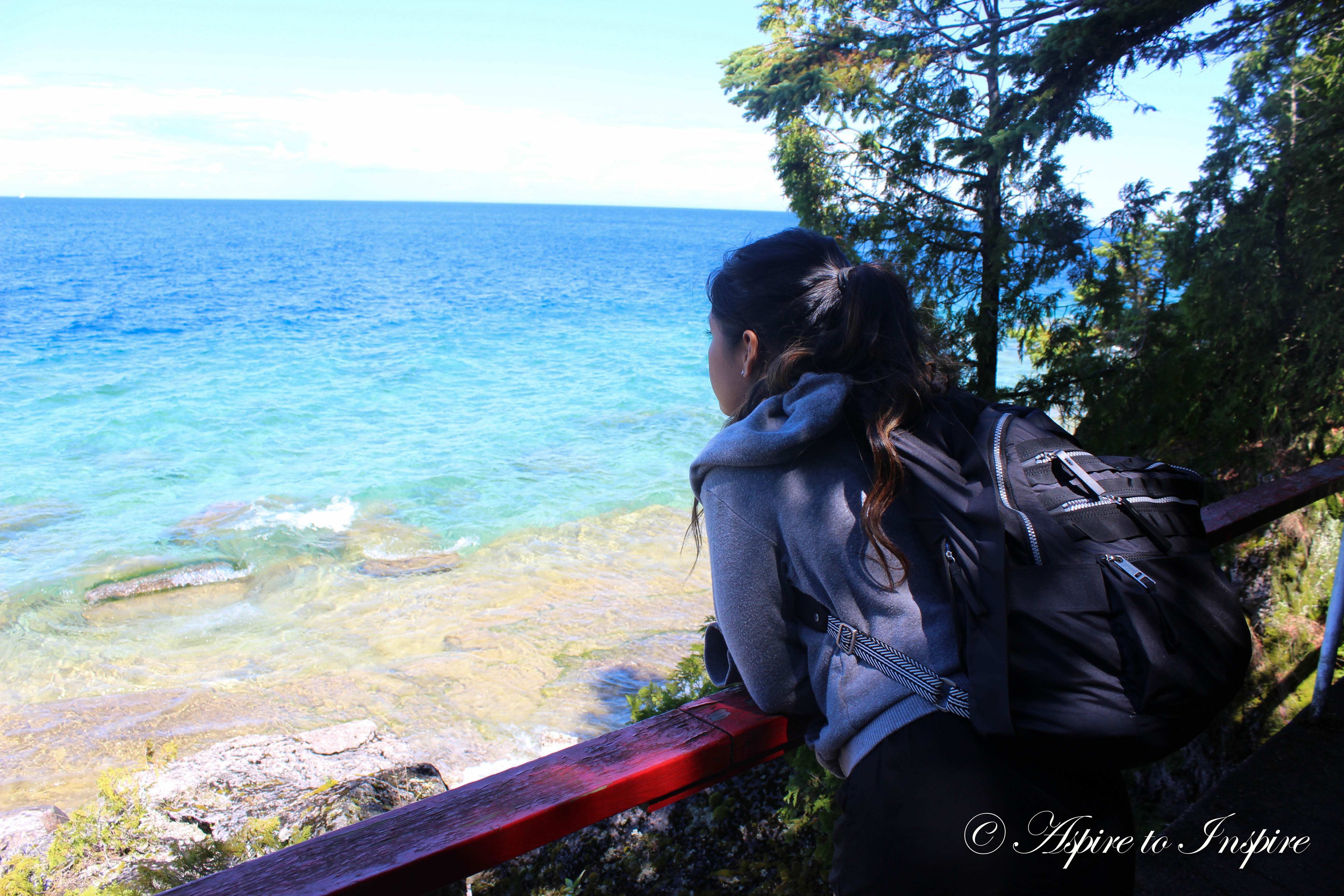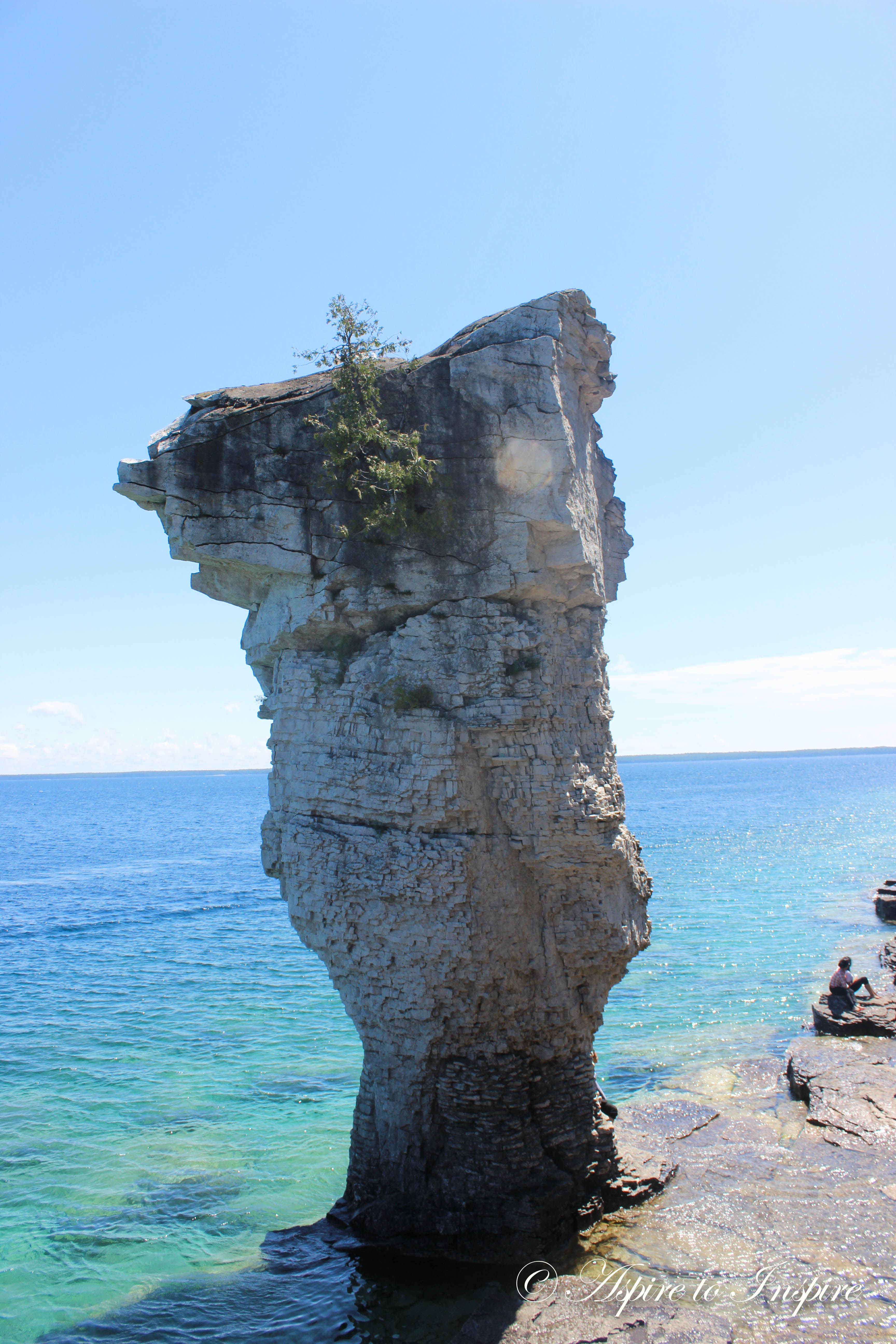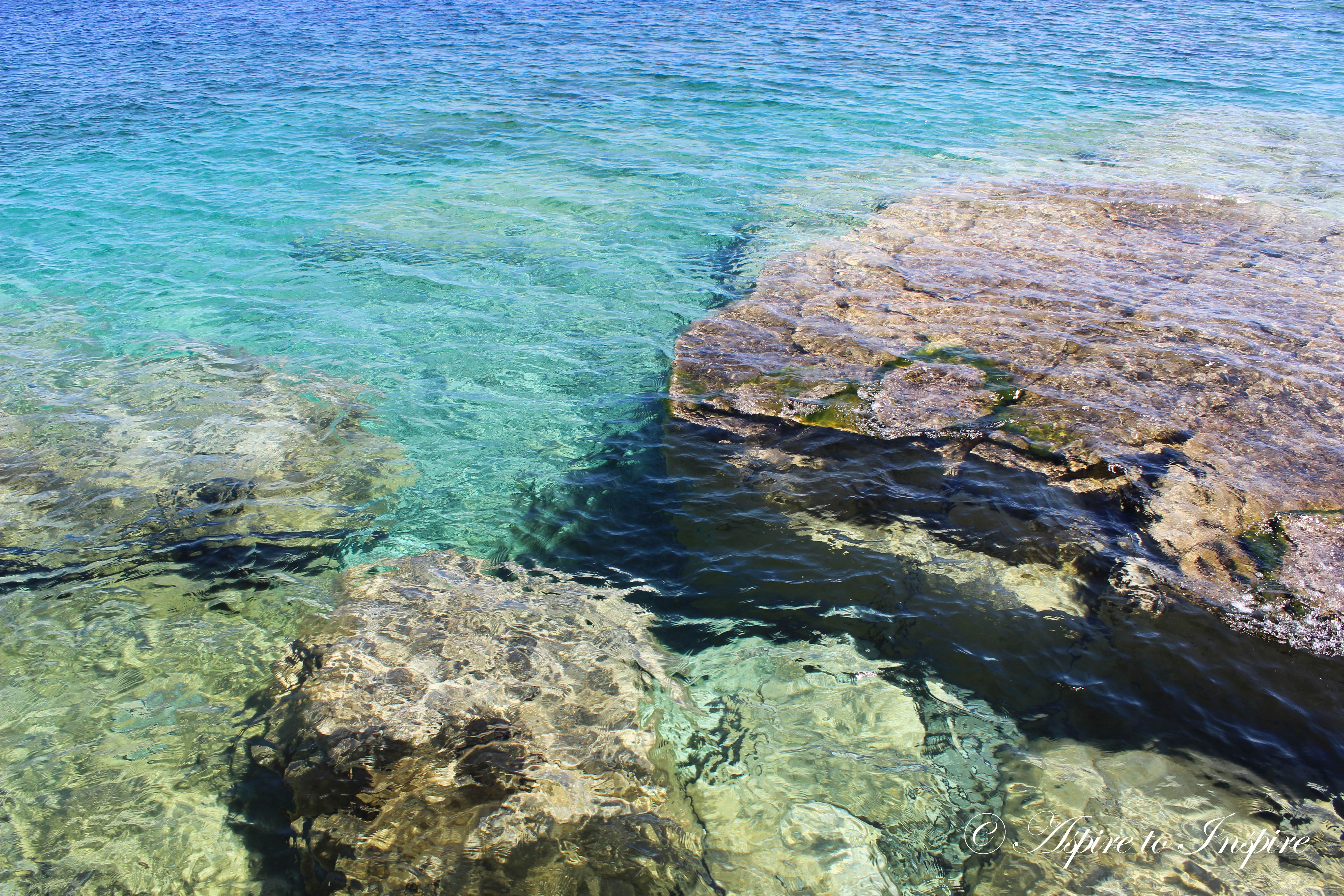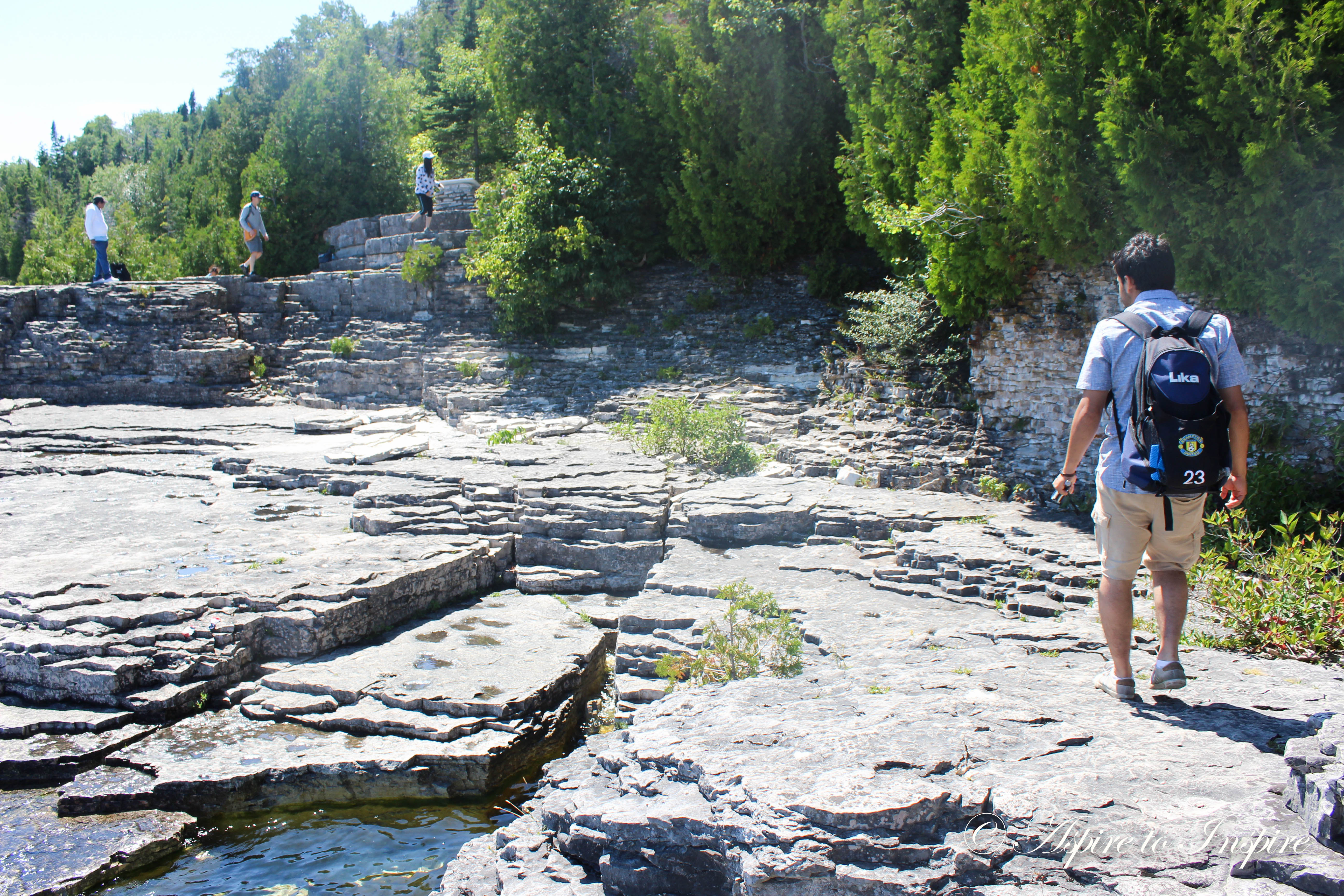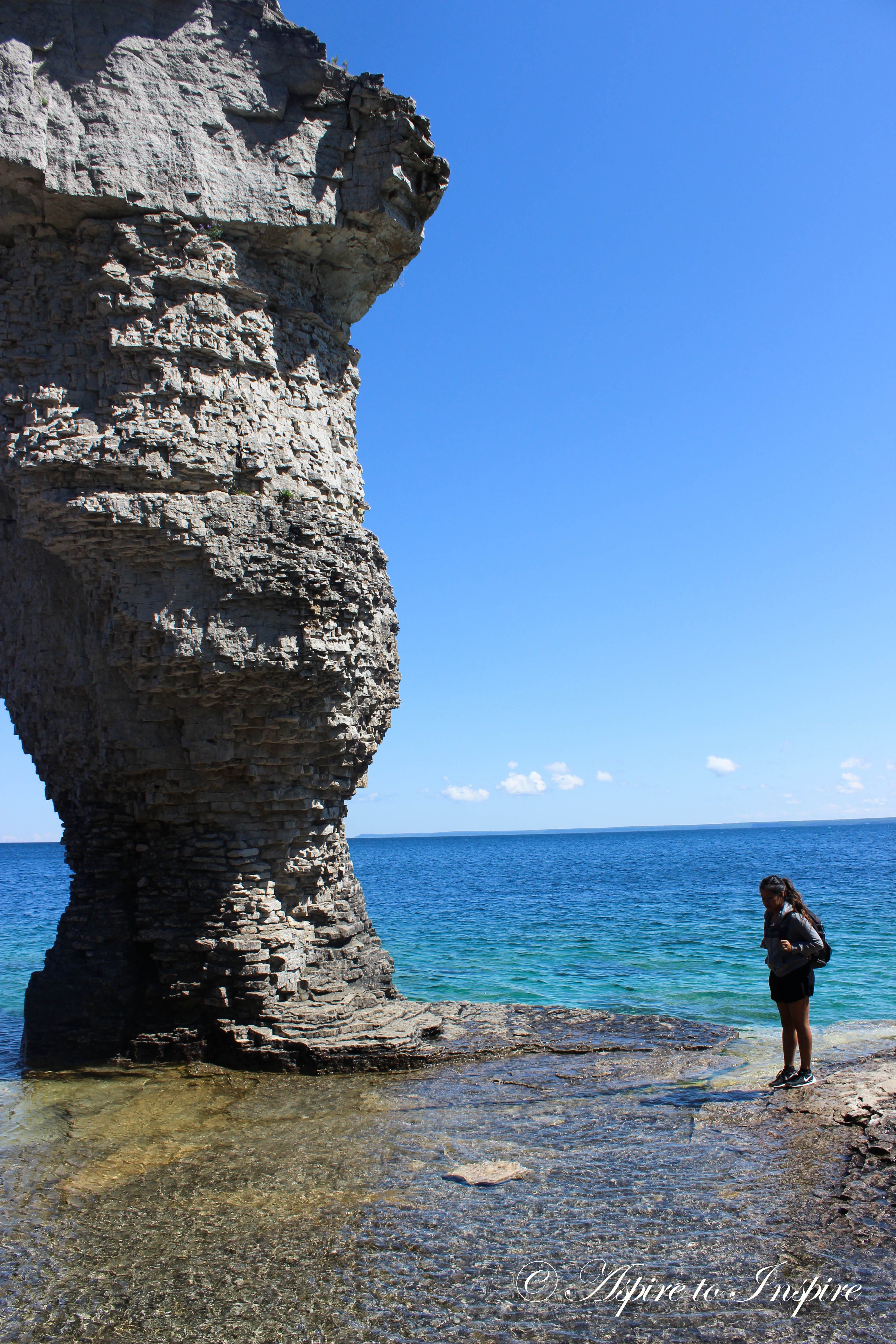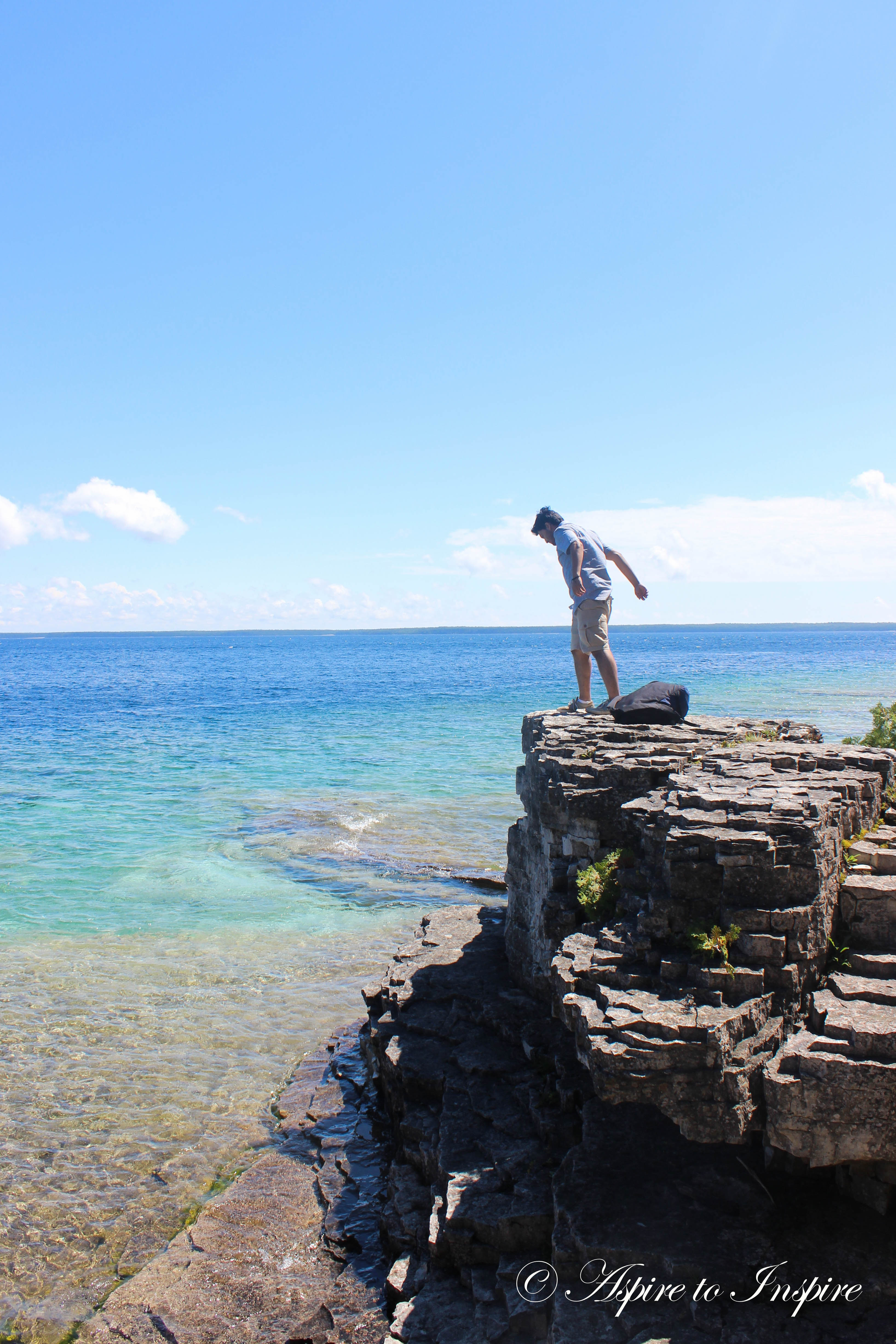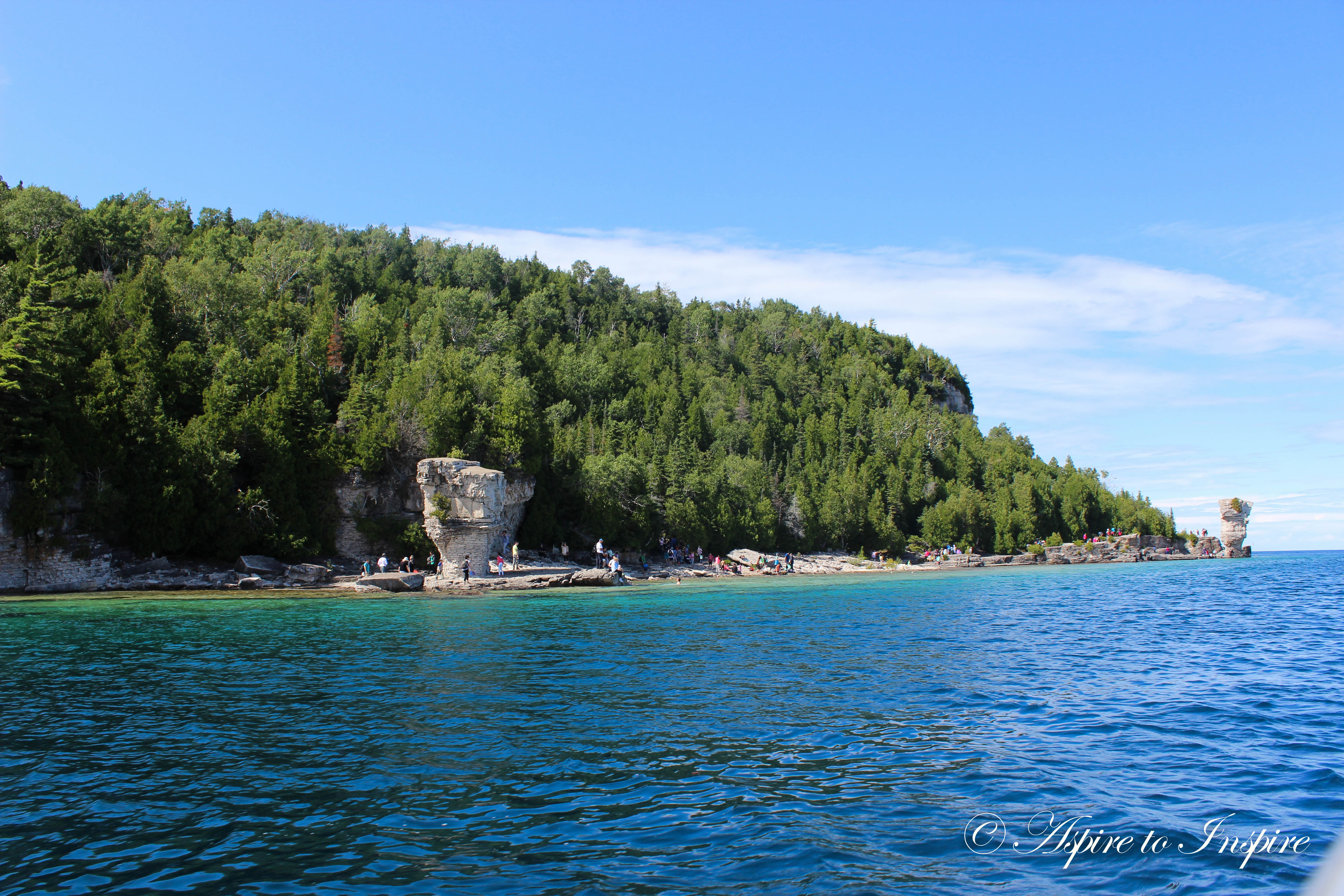 To get onto the Island as I stated before, you need to take a boat cruise.
These are the two you can look into and check price difference:
1. The Bruce Anchor
2. The Blue Heron
We took the Bruce Anchor- glass bottom cruise. The boat was medium size and the bottom glass view was quite small but nonetheless for the 20min ride to the Island, we thought it was well worth it, and of course cheaper than the other company.
Things to see on the Island:
– The Flowerpots
– Lighthouse
– Water cave
Theres a lot of hiking to do on the Island, so make sure you bring a good pair of closed shoes, water, snacks and your swim suit if you decided to take a dip in the lake.
We also decided to have dinner at a local family owned business, delicious. It was like a cute little diner. Definitely recommend it : "Lee Side Restaurant and Patio Bar"
Make sure you make this part of your bucket list before summer ends!
Thanks for reading,
Maritza, xo.