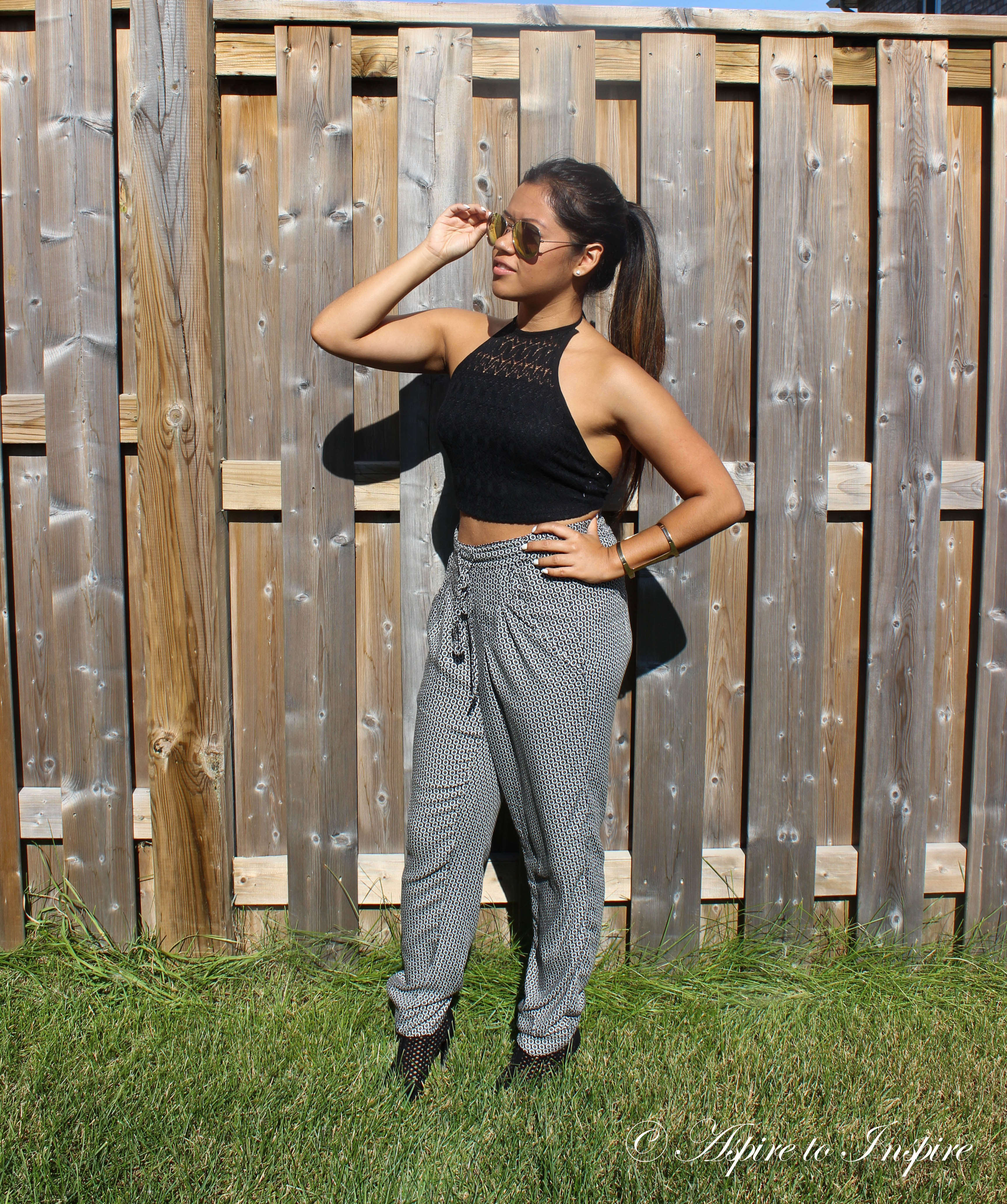 This is probably going to be my favourite outfit I've put together for this summer. It's super comfortable, flowy and looks dressed up; all in one! First lets talk about this crop top; summer is usually very hot so you want to wear something that you won't feel too sweaty in and I loved this crop for that. Even though it's black, I didn't feel a bit hot in it, the pattern it's self might've helped not to mention how lovely the crochet part is. The open back adds the best detail of ALL. If I ever find a top or dress with an open back, I'm on it!
The most comfortable part of this: the trousers. They were very comfy to walk around in, enough leg room that you don't feel too tight and very airy. I loved these because you can dress it up or down, works both ways. And as you can also notice with the humidity lately, my high ponytail is all I've been doing to my hair!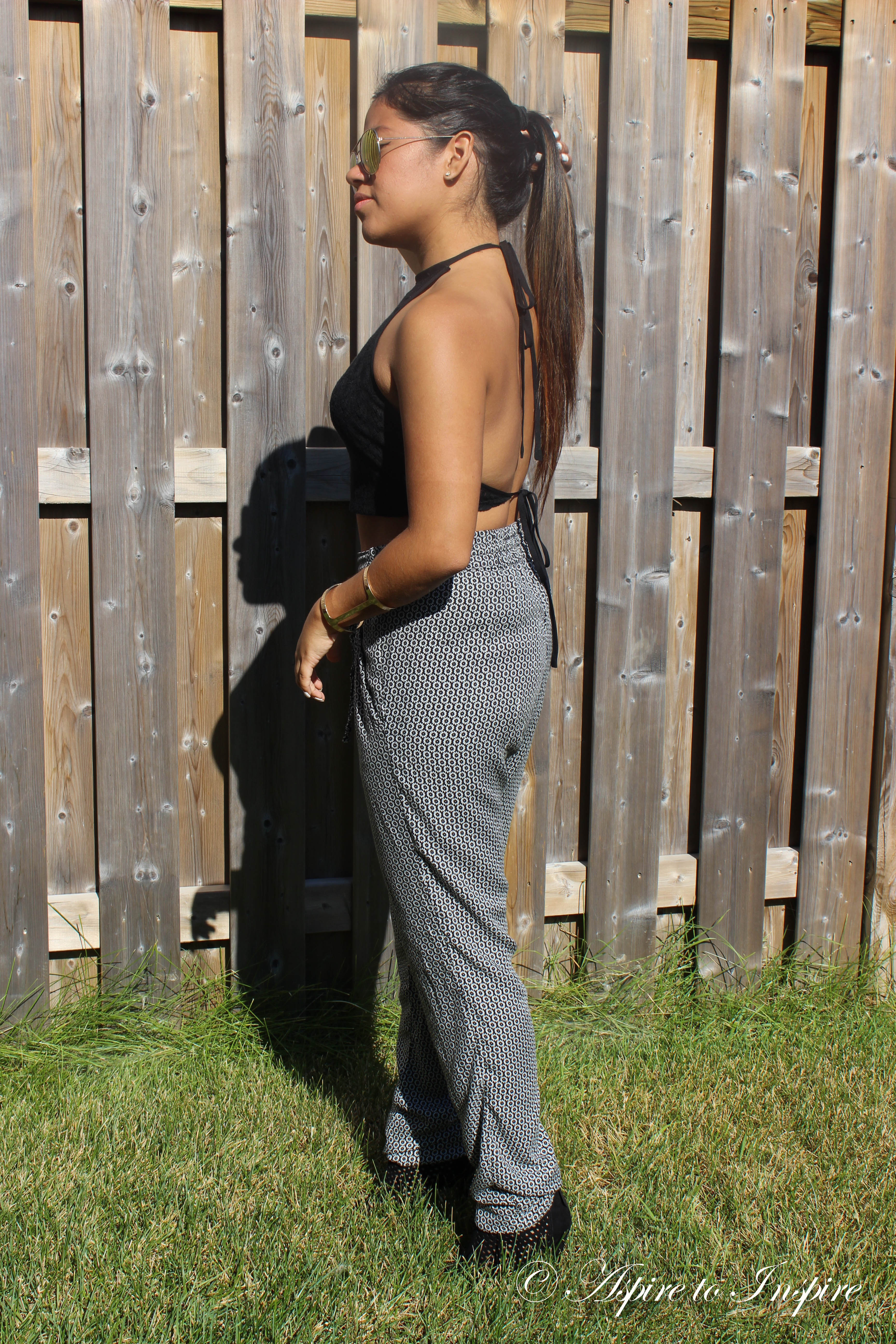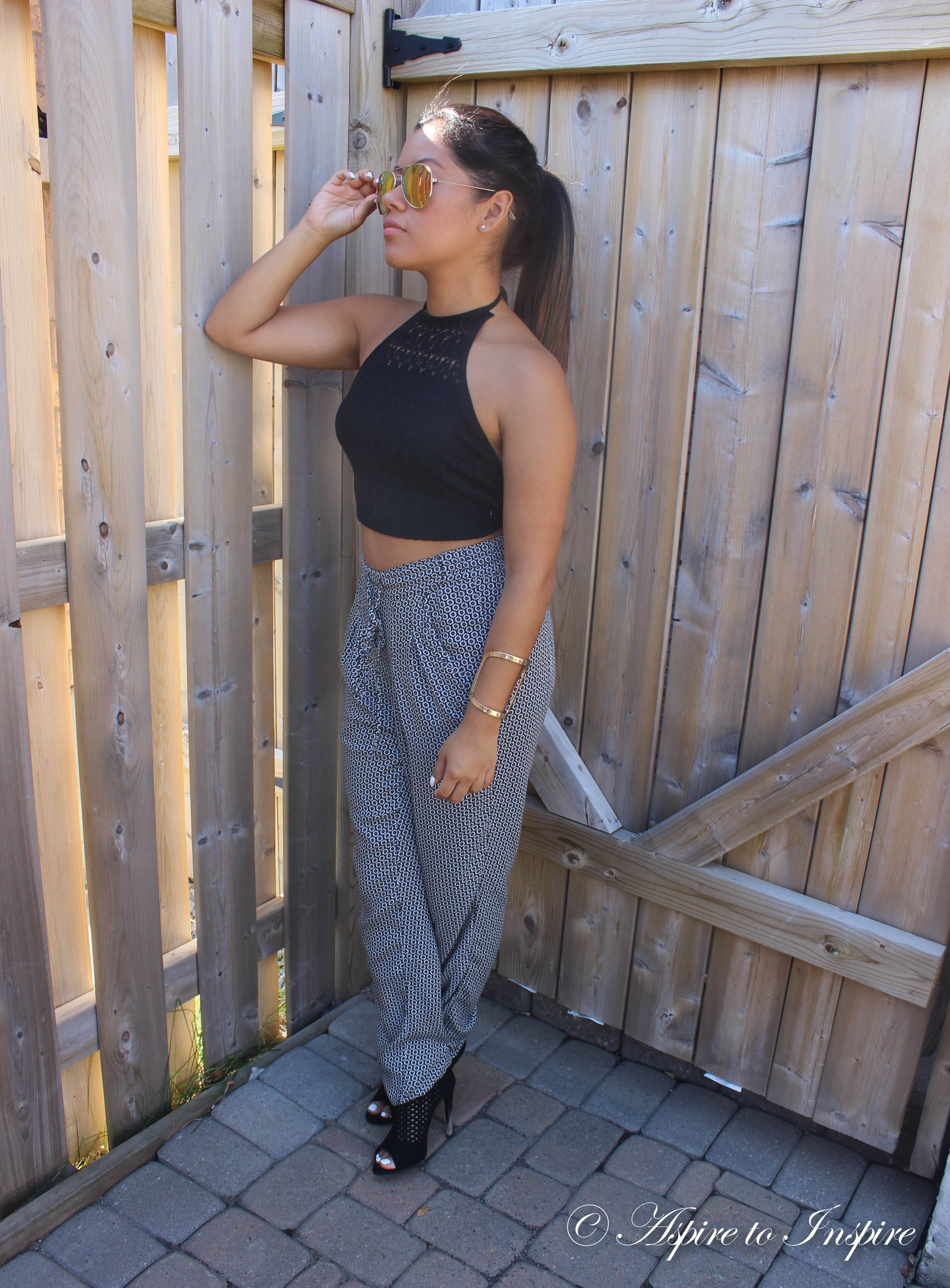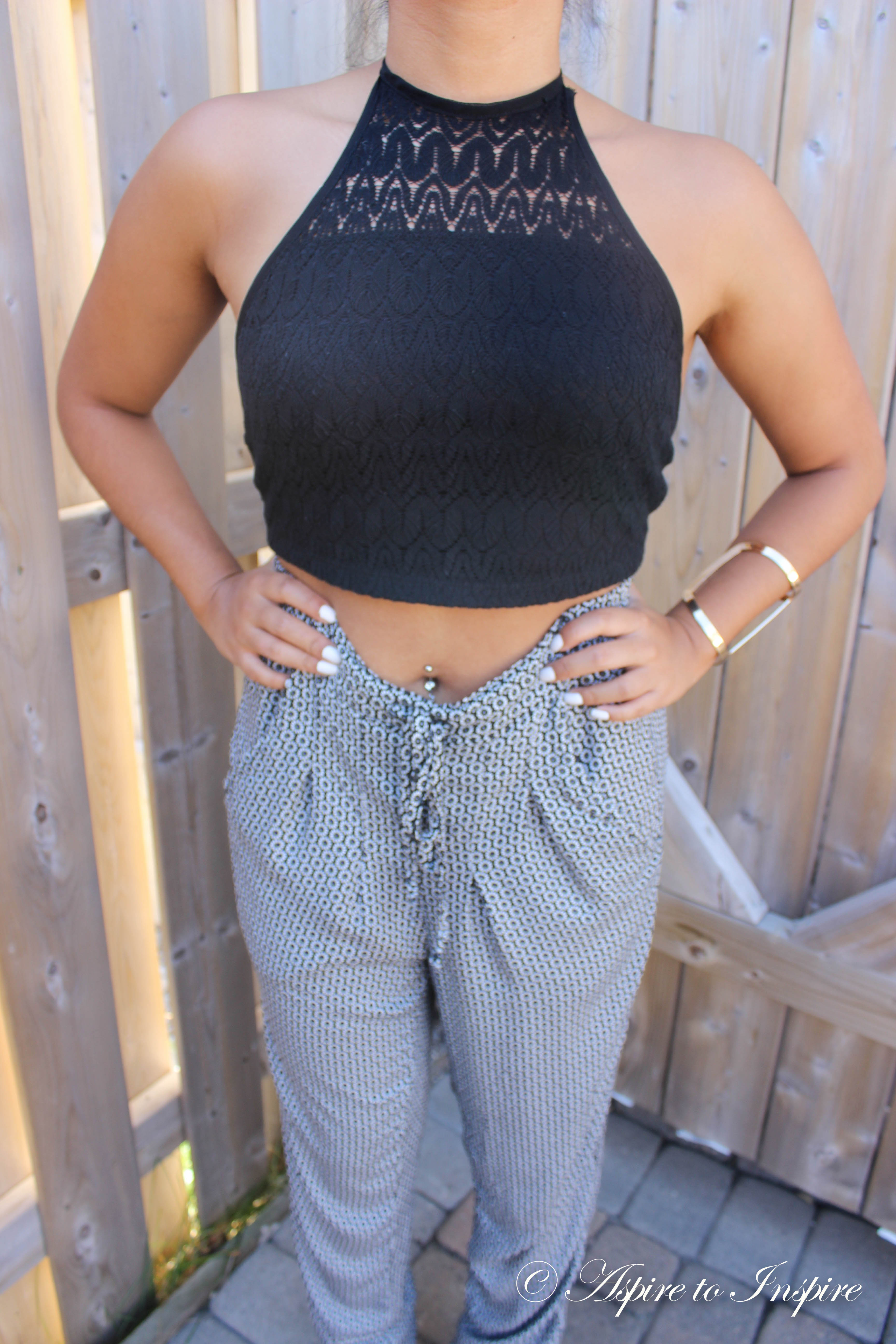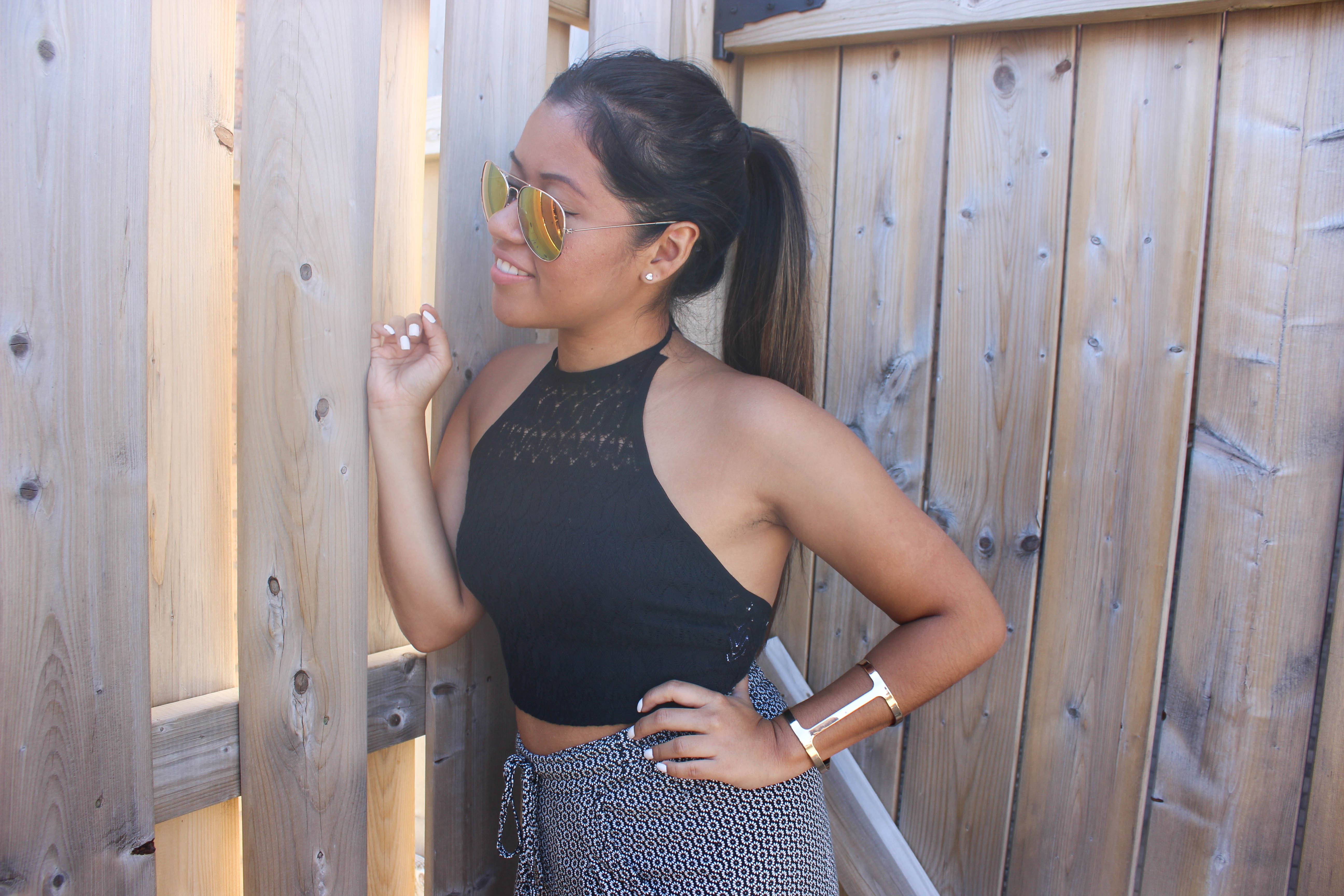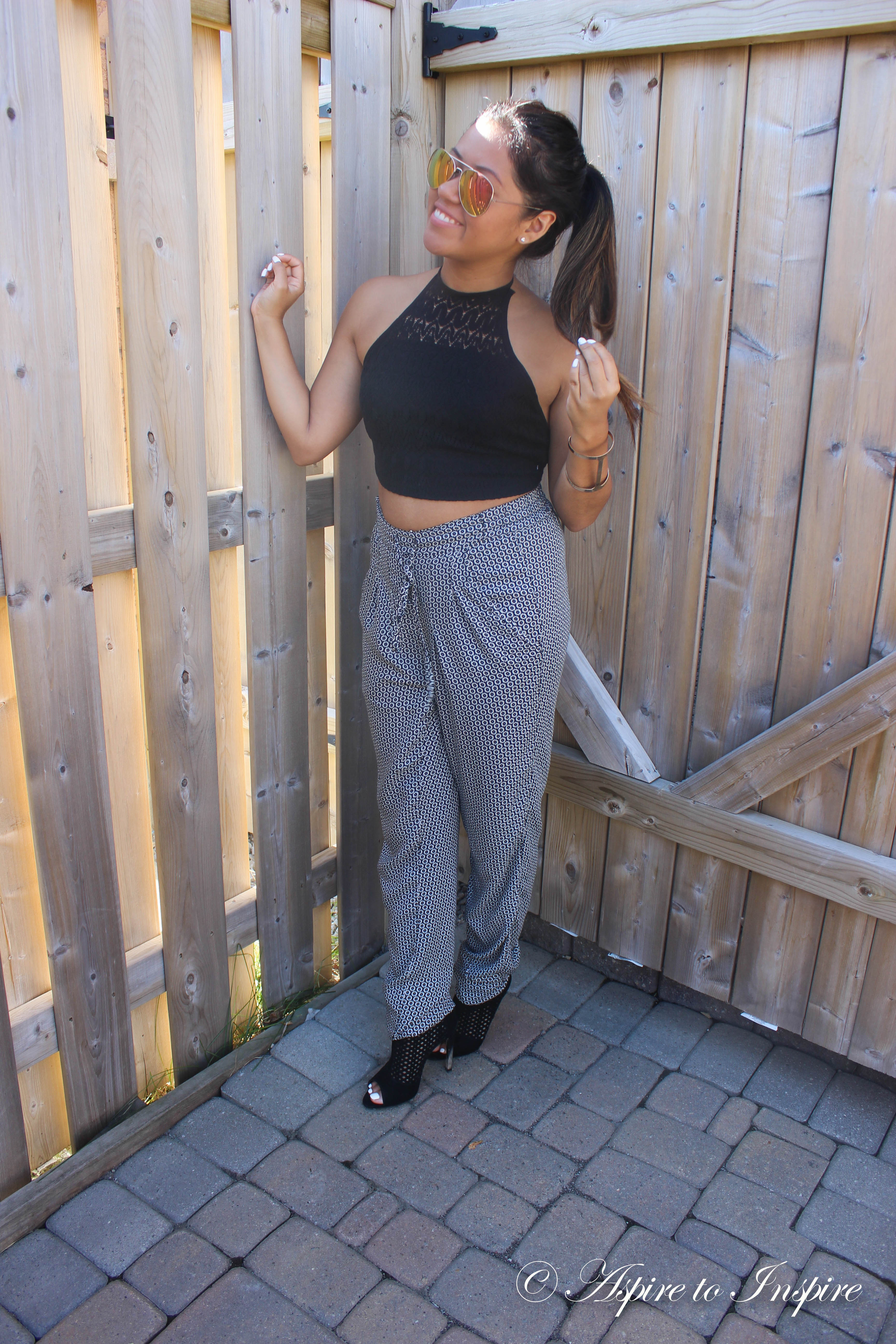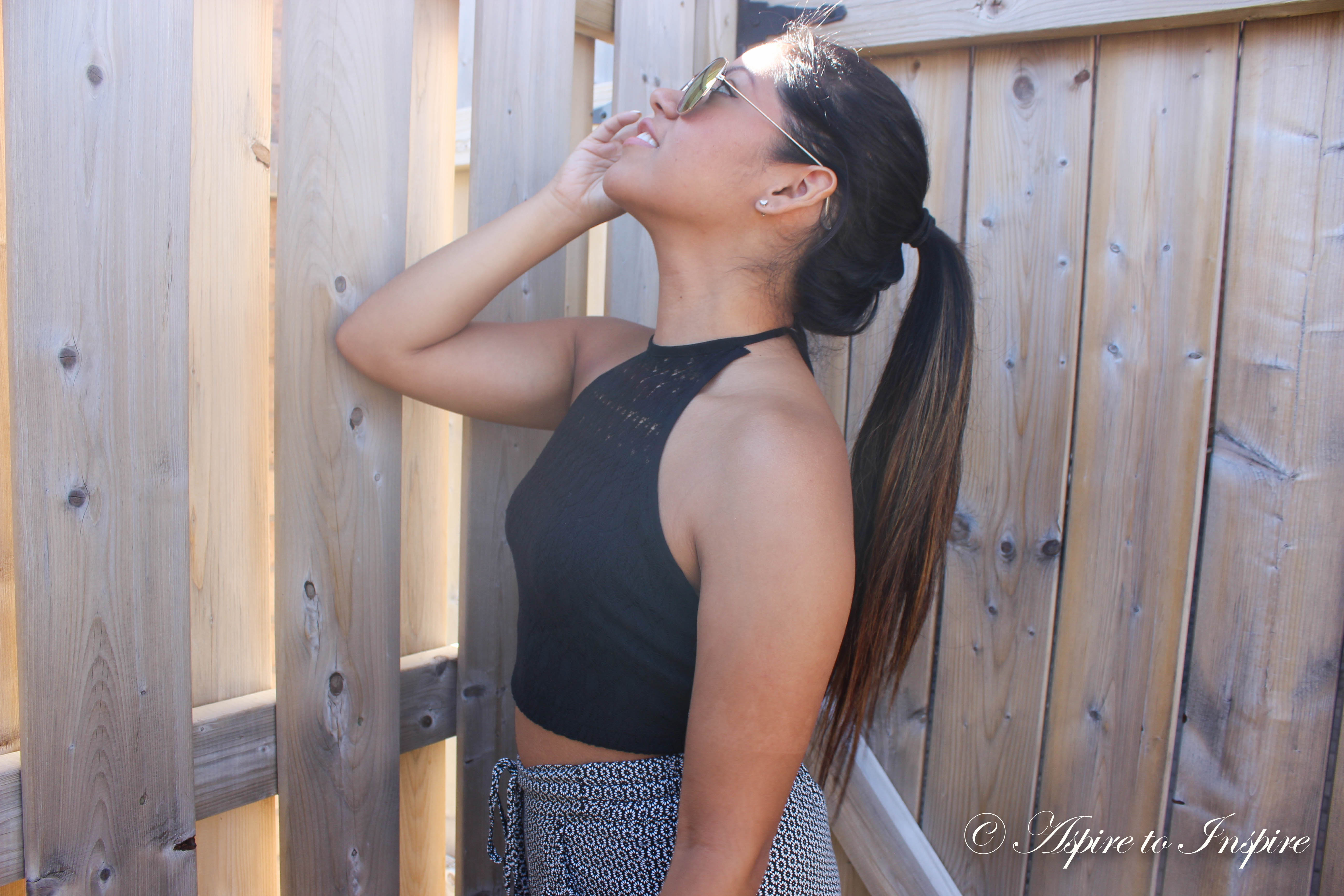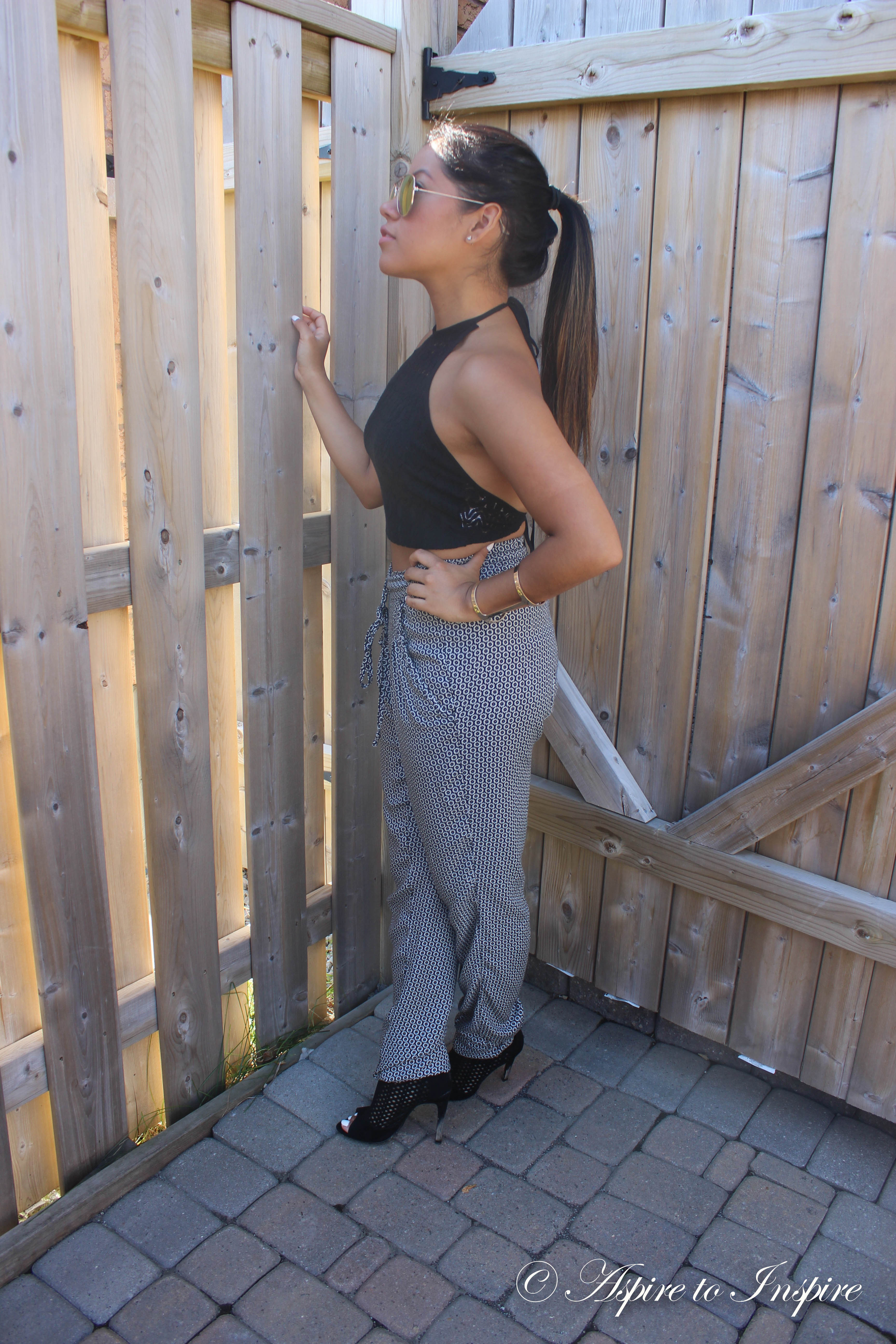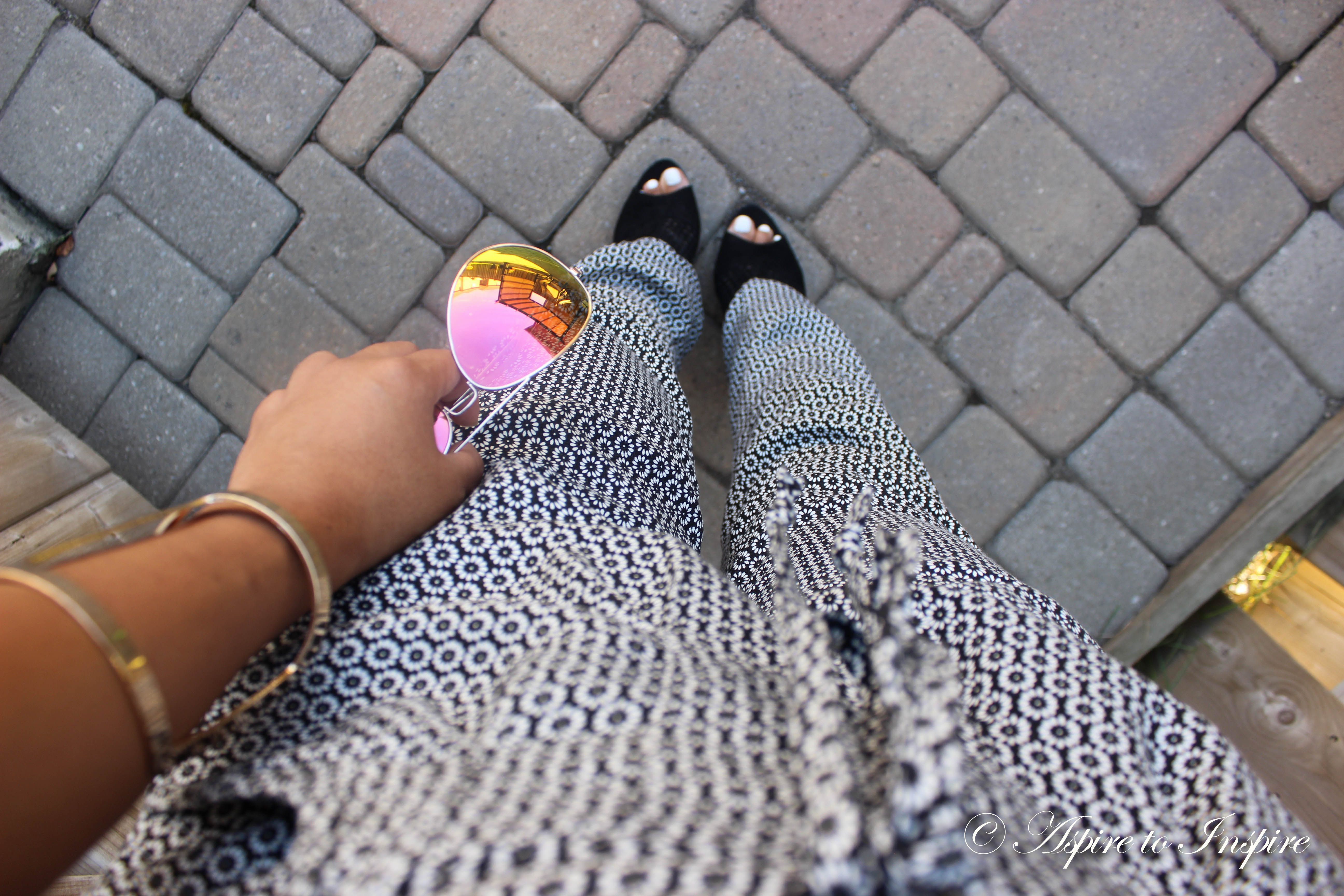 Outfit Details:
Top: Sold out- Similar | Trousers: In store- Similar | Shoes: Here | Sunnies: Here
Keep enjoying the rest of the summer!
Thanks for stopping by,
Maritza, xo.