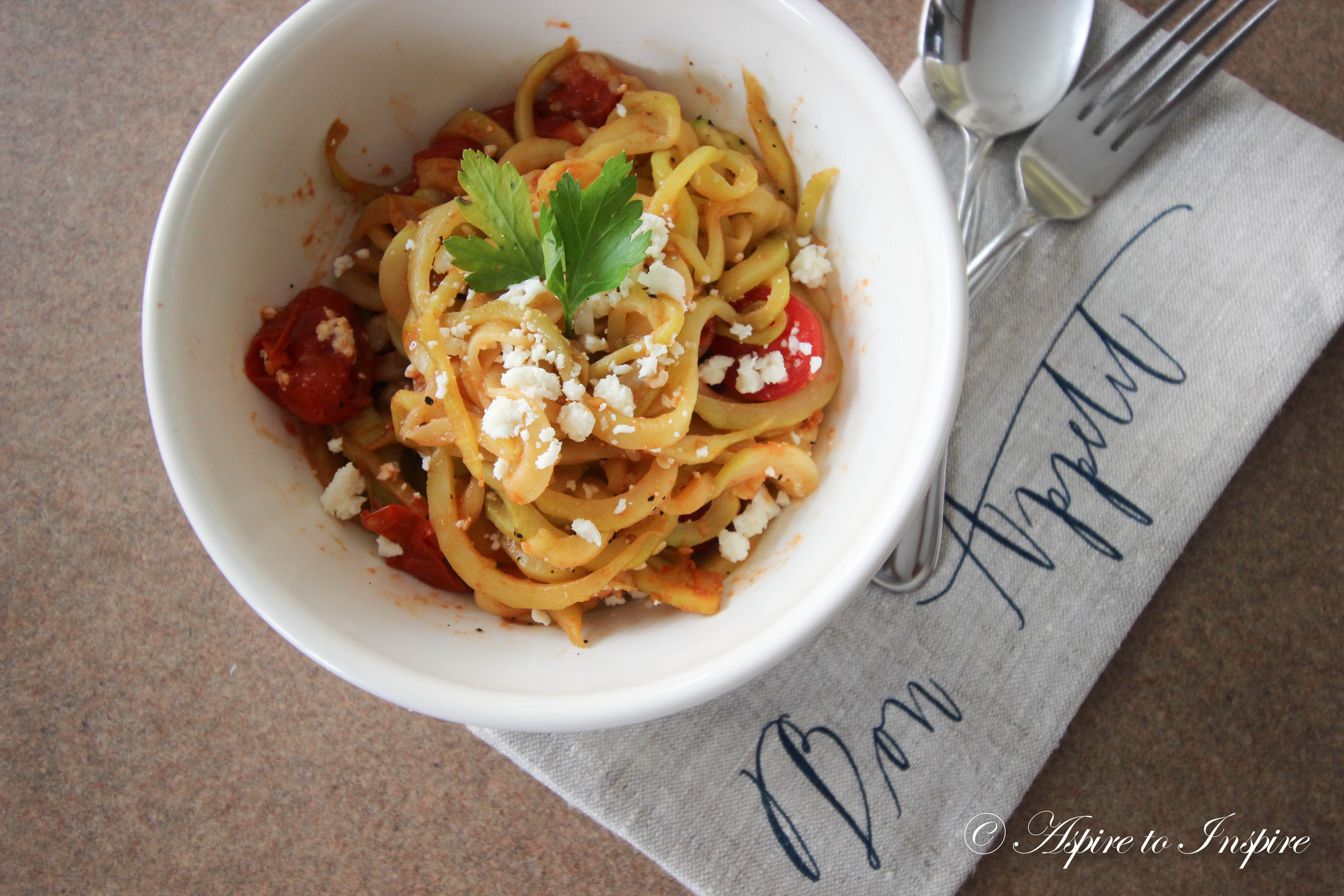 Ingredients you will need:
1. Two zucchinis
2. Spiralizer
3.Cherry/grape tomatoes
4. Ground pepper
5. Feta cheese
6. An onion
7. A lemon
Step 1: Wash and peel your zucchinis completely, then hook it into the spiralizer and spiral away. Step 2: Once you have both zucchinis spiraled they should look noodles. At this point cut a hand full of cherry tomatoes in half but you can also leave some whole, as I did. Step 3: In a wide pan add some chopped onion and fine chopped garlic; let that sizzle. Step 4: Once the onion is almost gone, take half of your cherry tomatoes [both whole and half ones] and throw them into the pan and sauté them. I personally let my cherry tomatoes cook in there for about 5-7mintues until they start to get squishy enough that the tomato juice starting popping out. Step 5: At this point having the cherry tomatoes sizzling you add in the "Zoodles" as I like to call them and keep tossing them mixing both together until the zoodles get all soft. Step 6: After that's all mixed together add some ground pepper and serve in a bowl. Step 7: Add some more fresh cherry tomatoes on the side; squeeze half a lemon and mix. To top it off add some feta cheese and basil. I didn't add anything extra for sauce because the cherry tomatoes and lemon were good enough of a taste for me, but feel free to add sauces.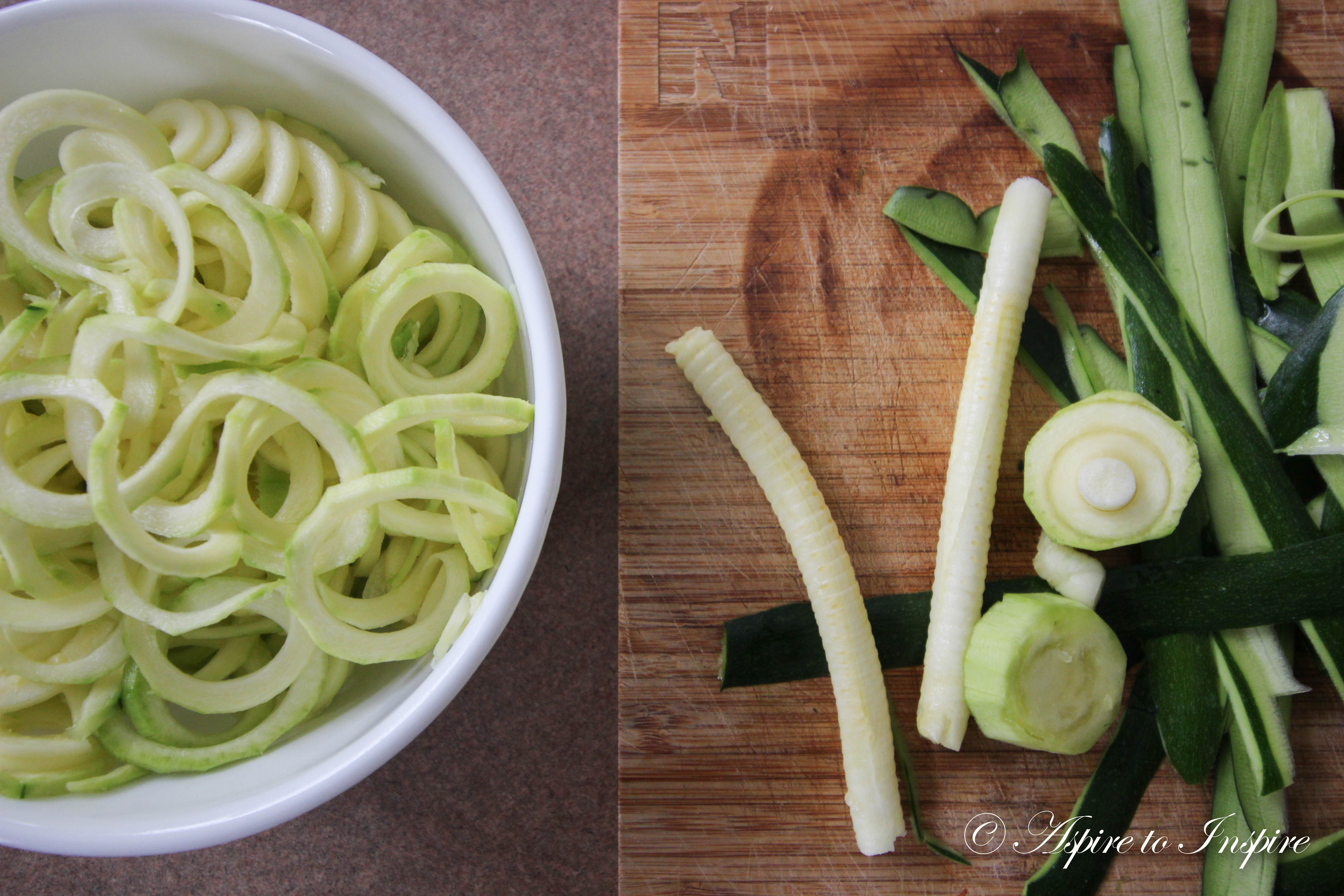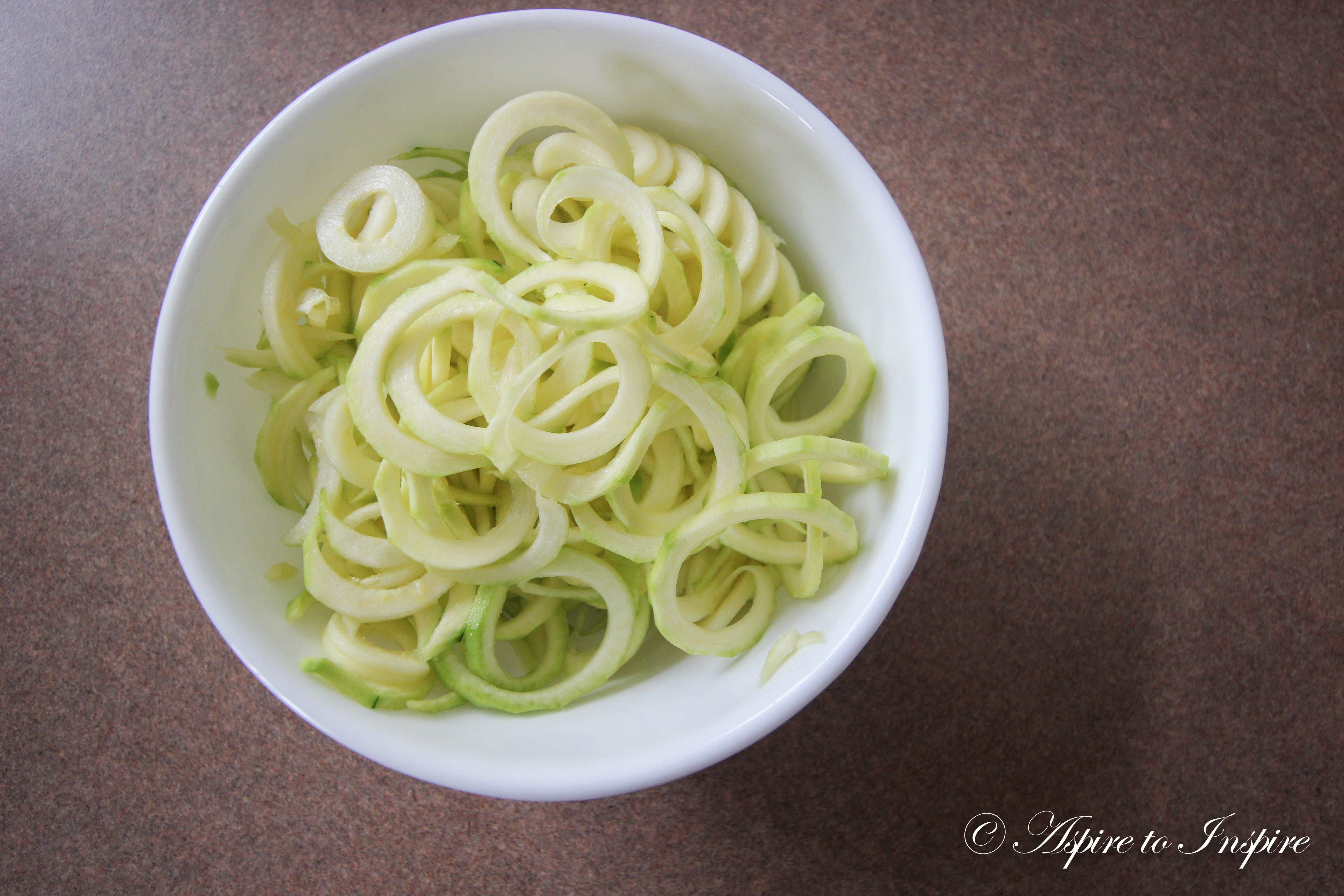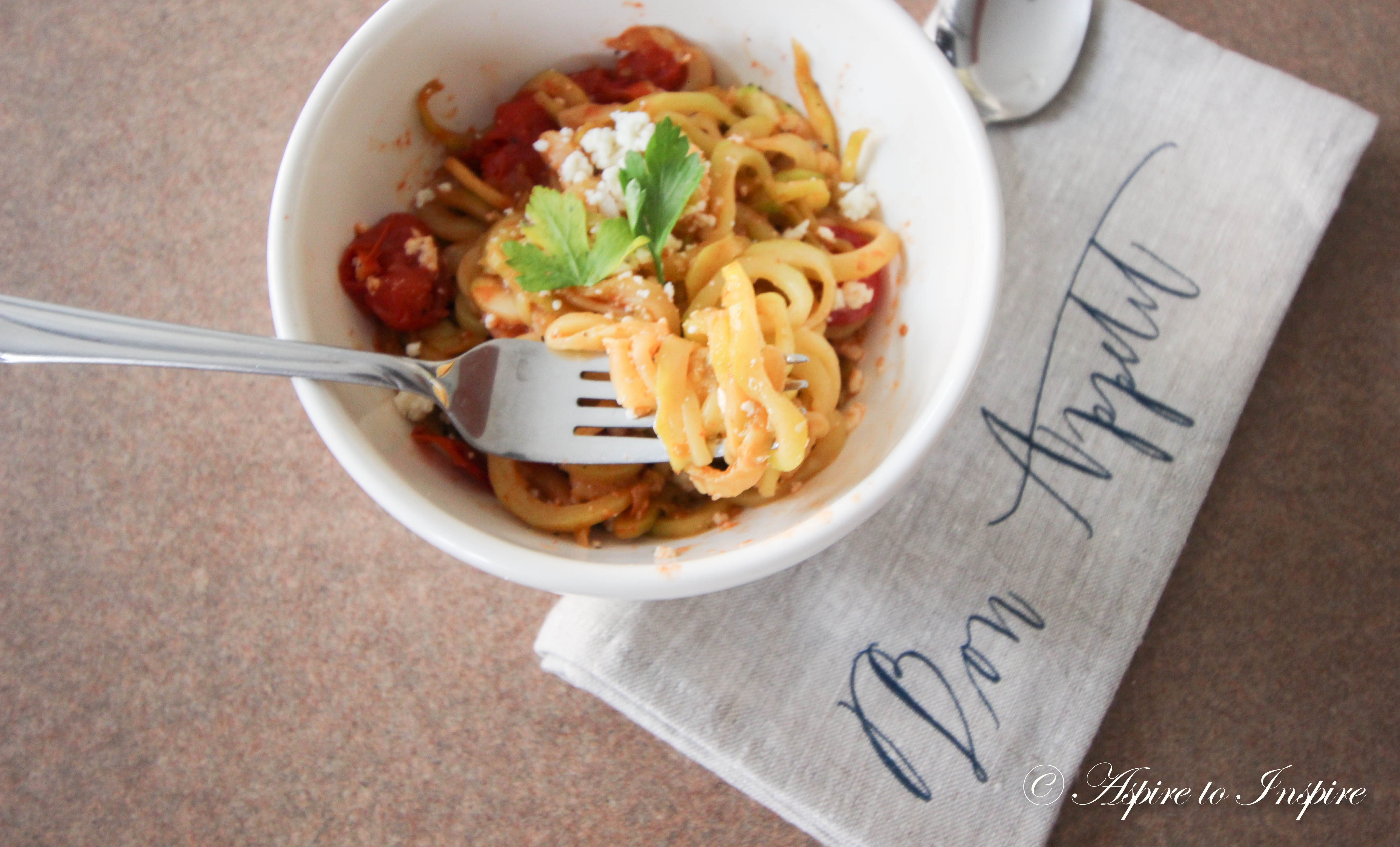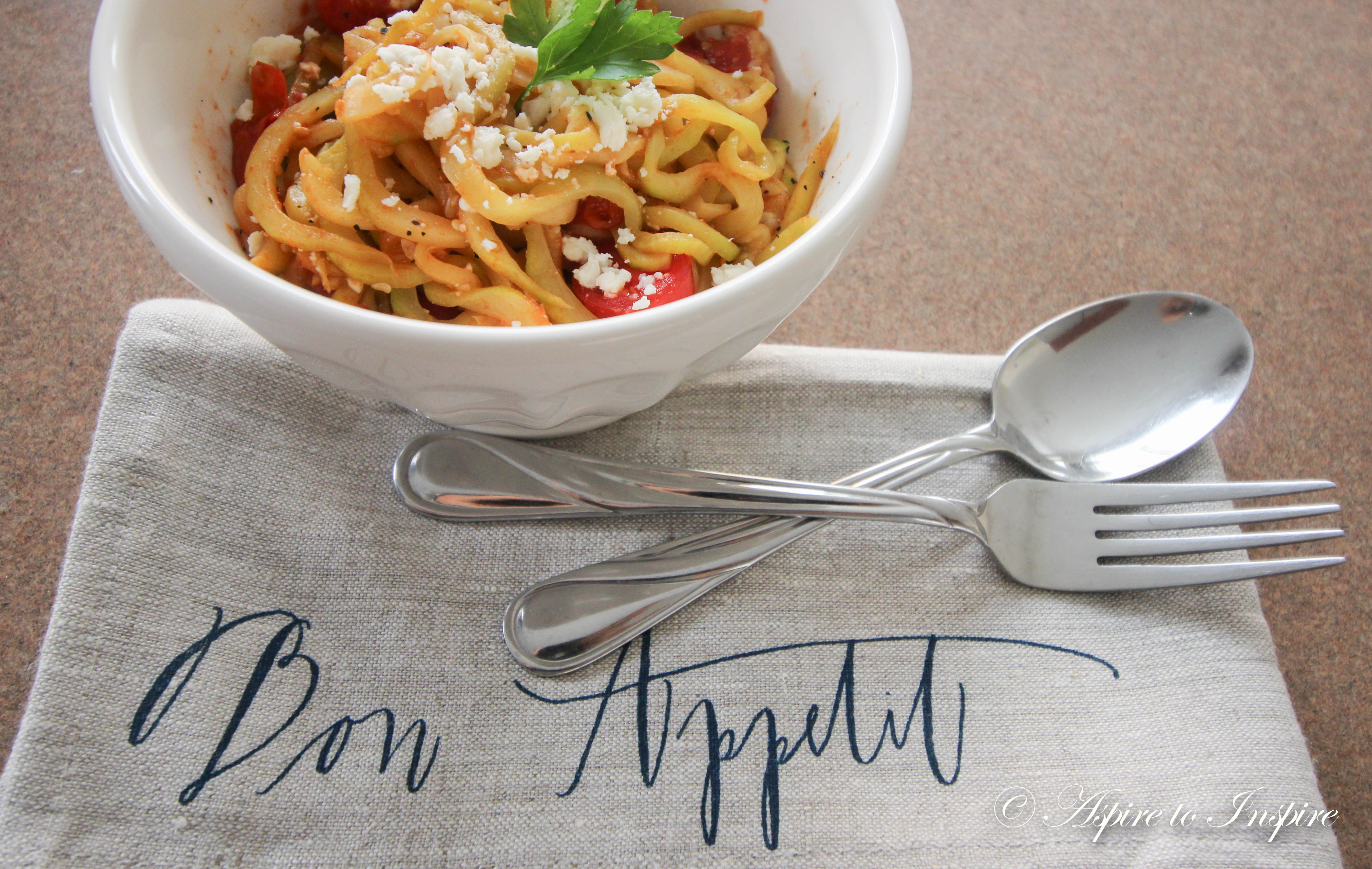 The spiralizer is my new best friend! Loving my veggies even more now.
Thanks for stopping by,
Maritza, xo.