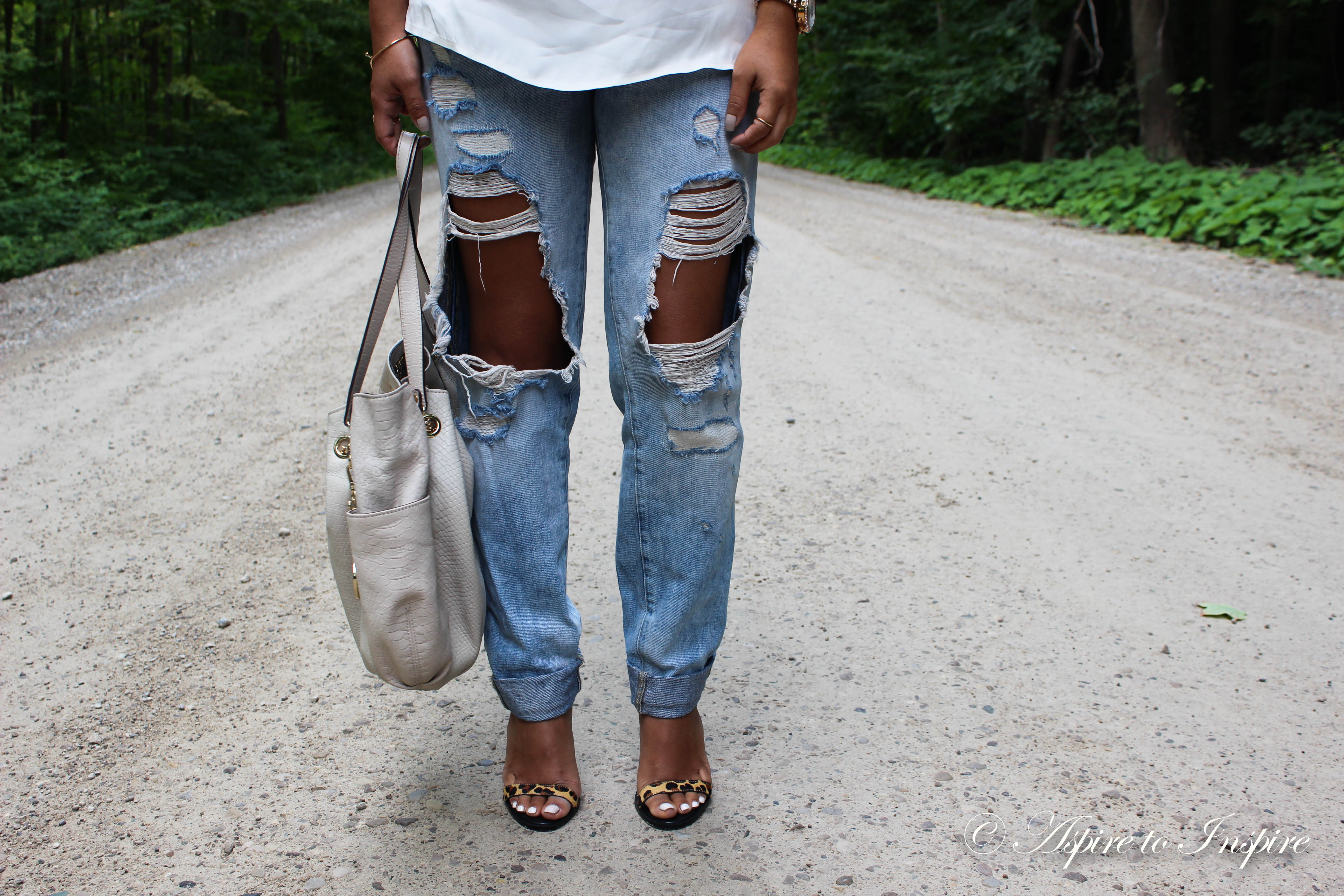 Surprisingly it's still been pretty hot, even though we are mid September now- CRAZY. So I figured why not squeeze in one more summer outfit… yay! This probably makes it to my high charts of favourite outfit post, I just love love love my distressed jeans. For any of you who are like me, to find the right pair of jeans… the struggle is REAL! I think I own about 3 pairs of jeans, that's it. Jeans are super hard to find especially ones that fit well. When I finally found these jeans, I immediately fell in love and even though they are slight boyfriend jeans, they fit right. I ended up pairing it with a white comfy loose blouse and some heels, but not just any heels, my LEOPARD heels. Happy me!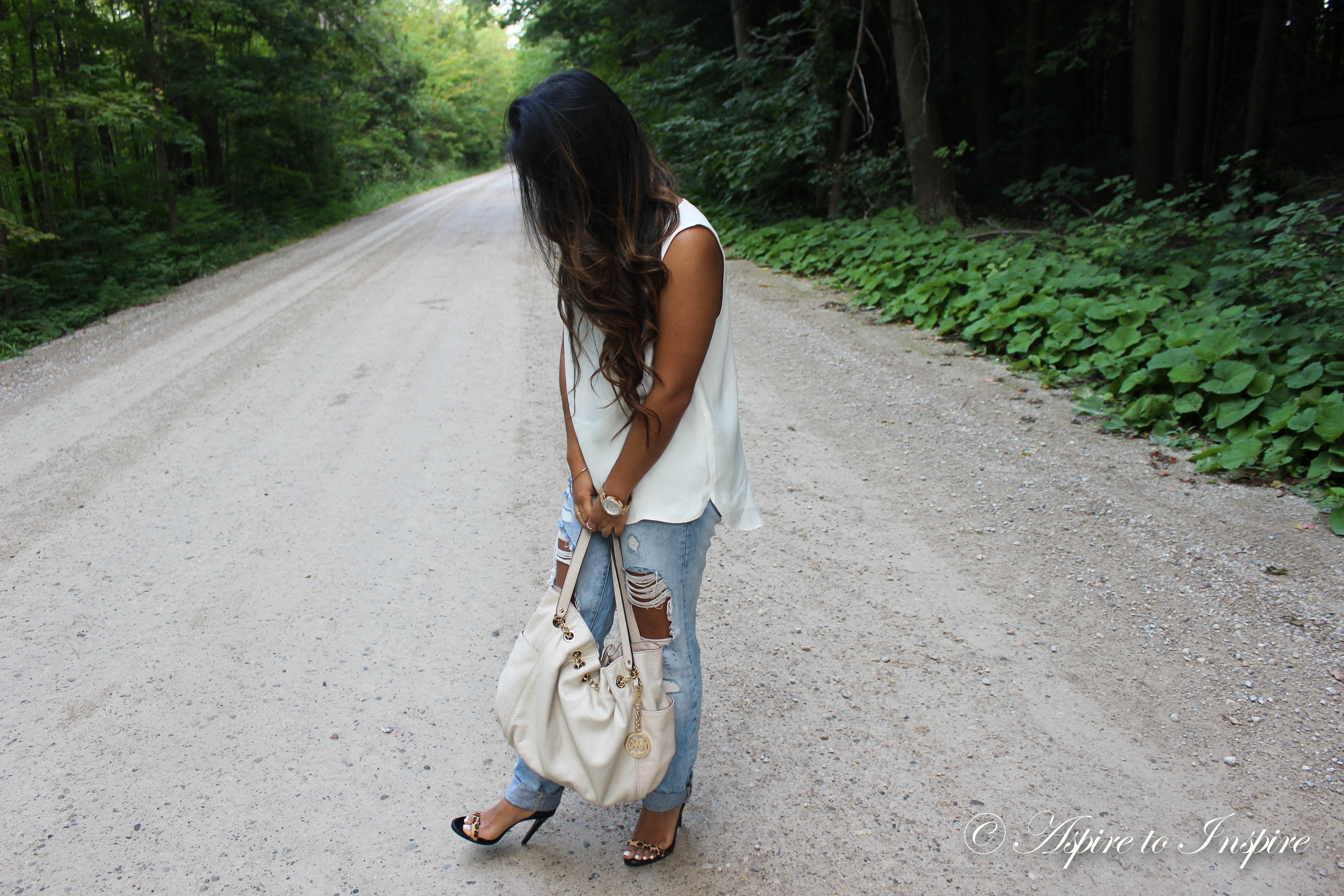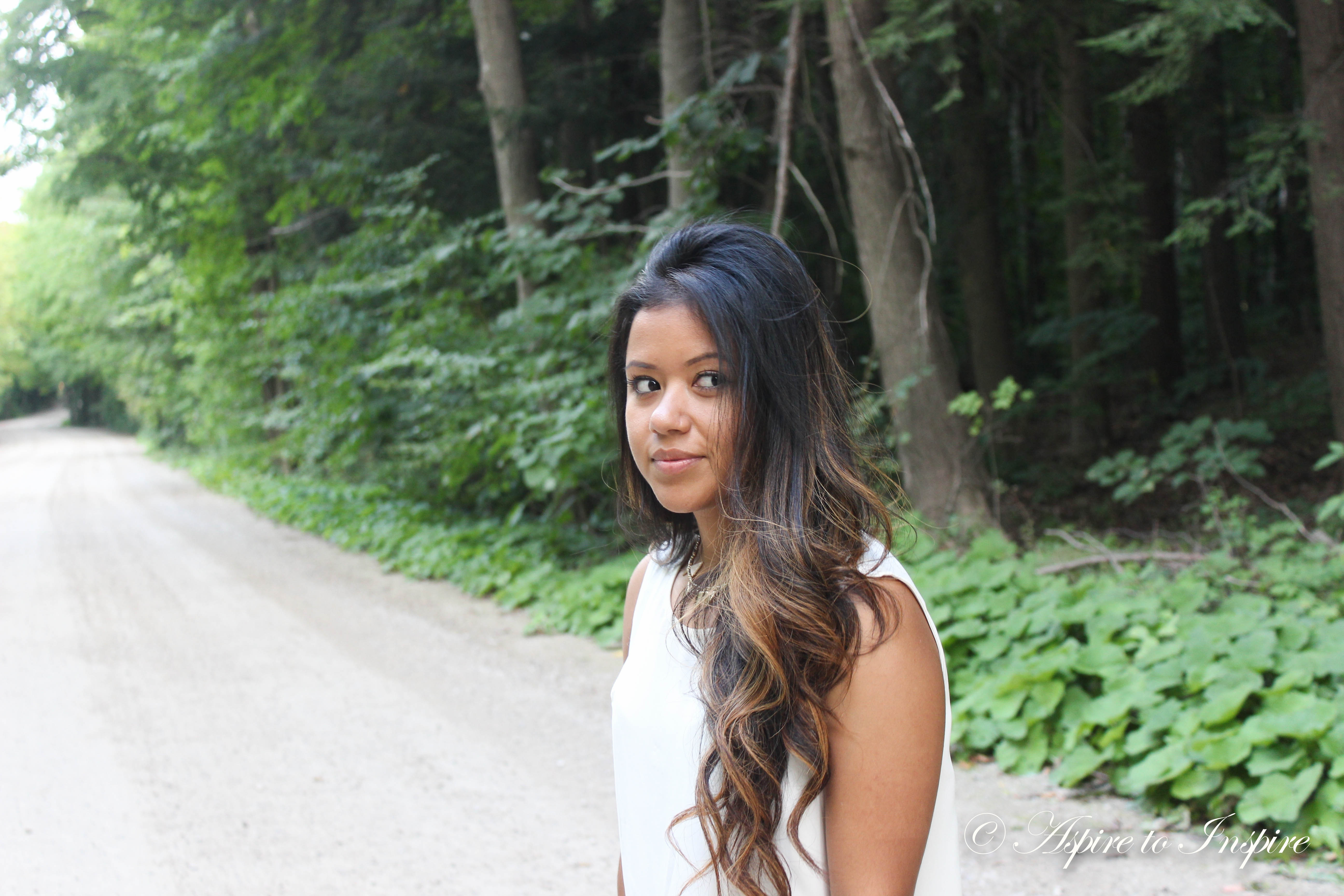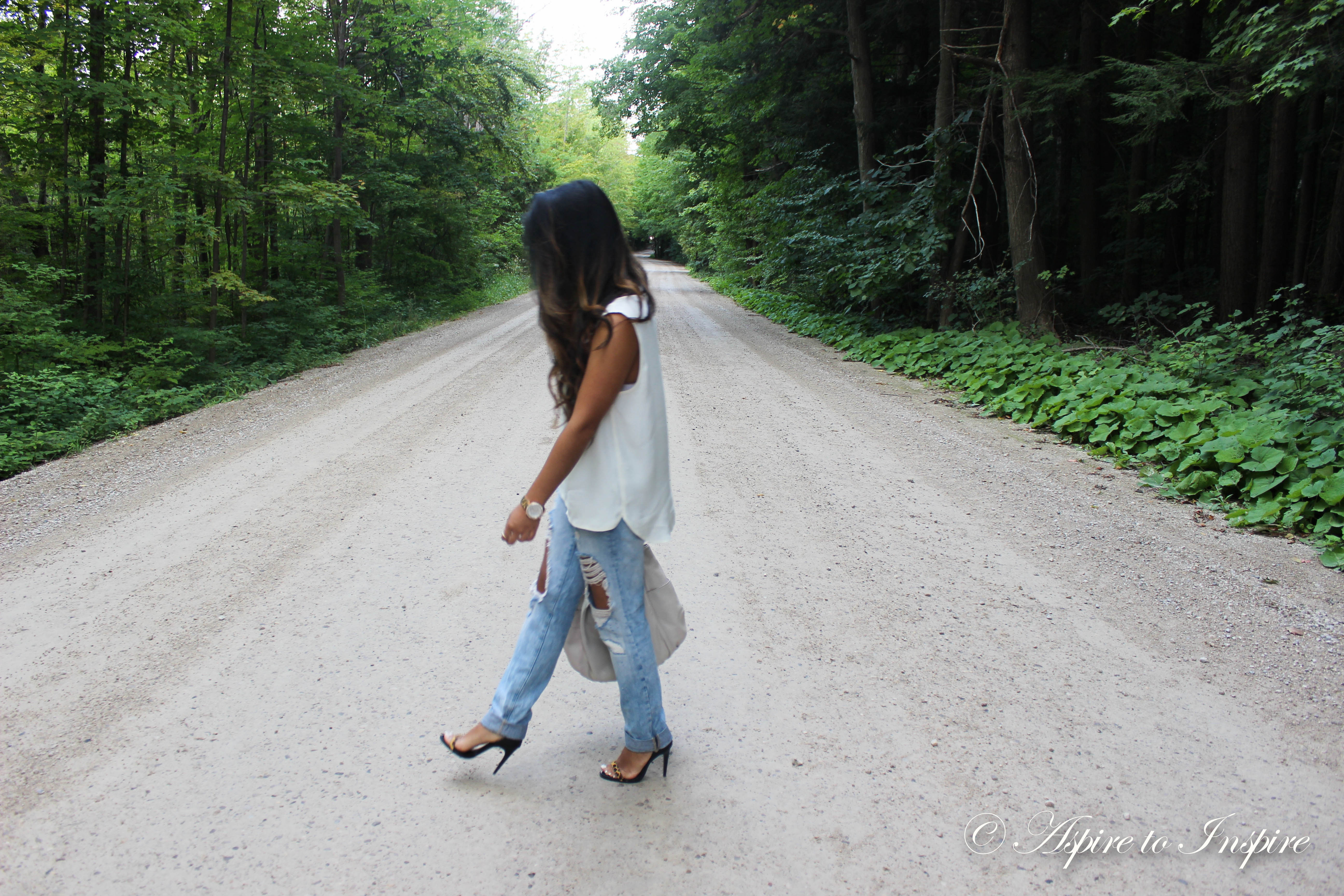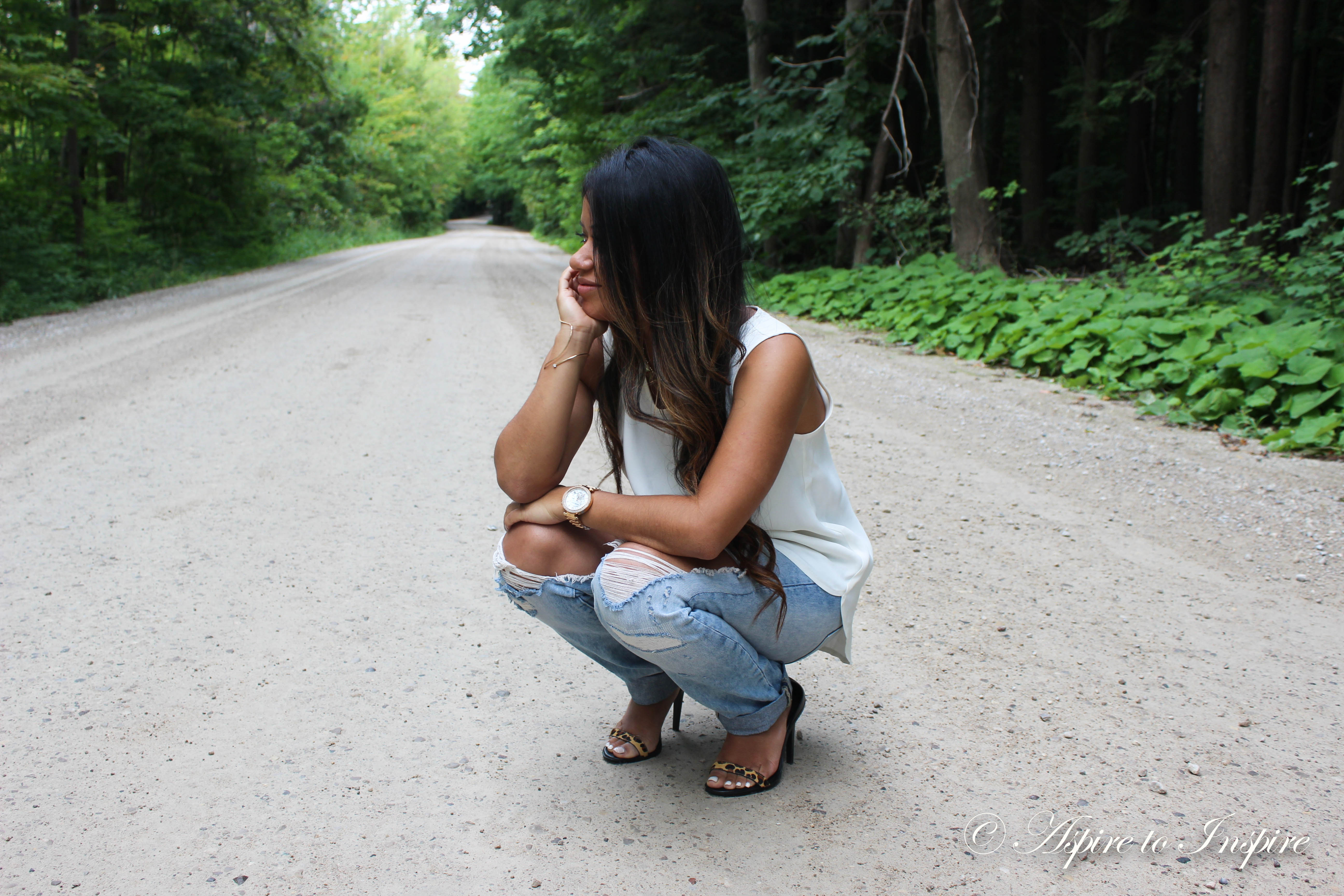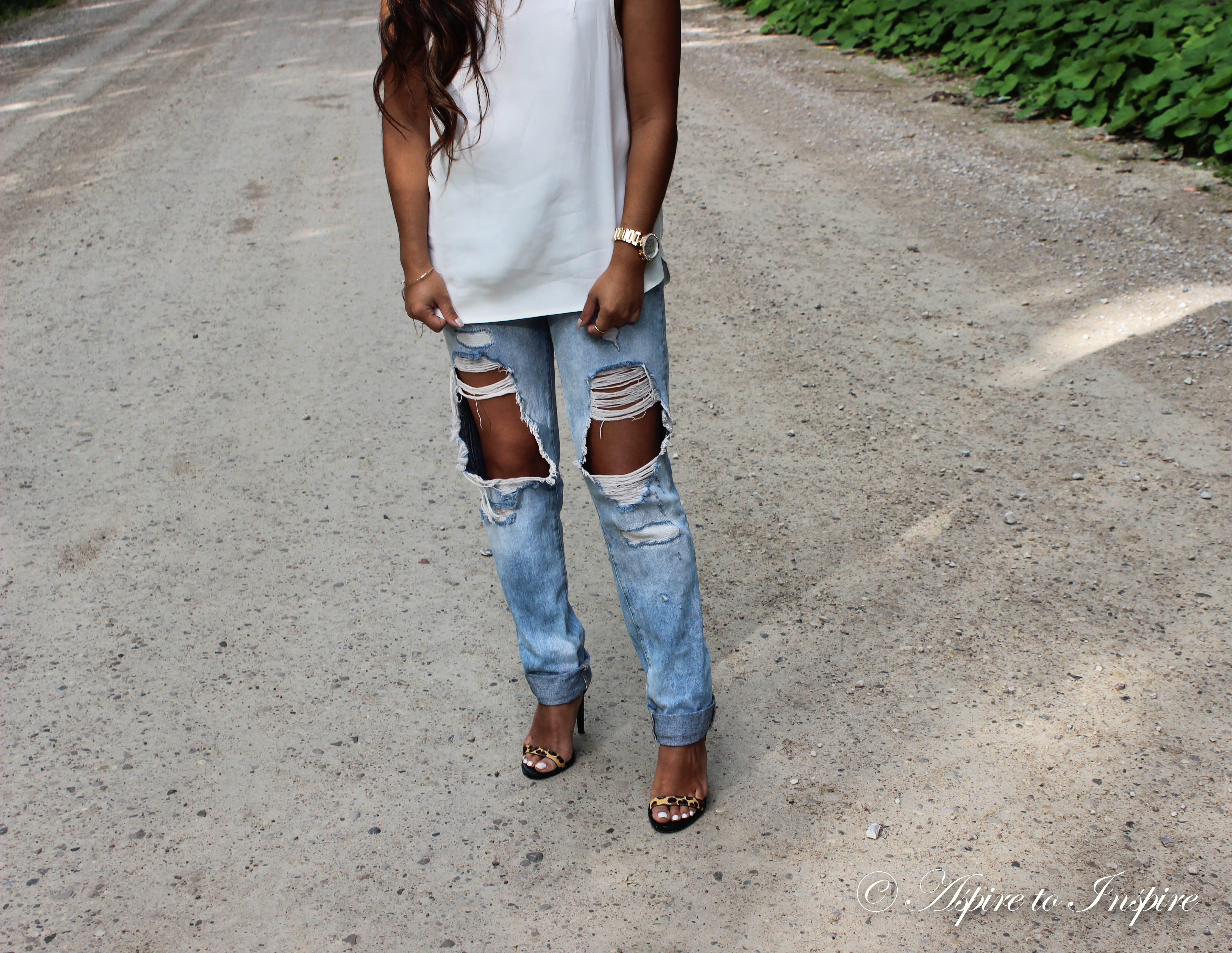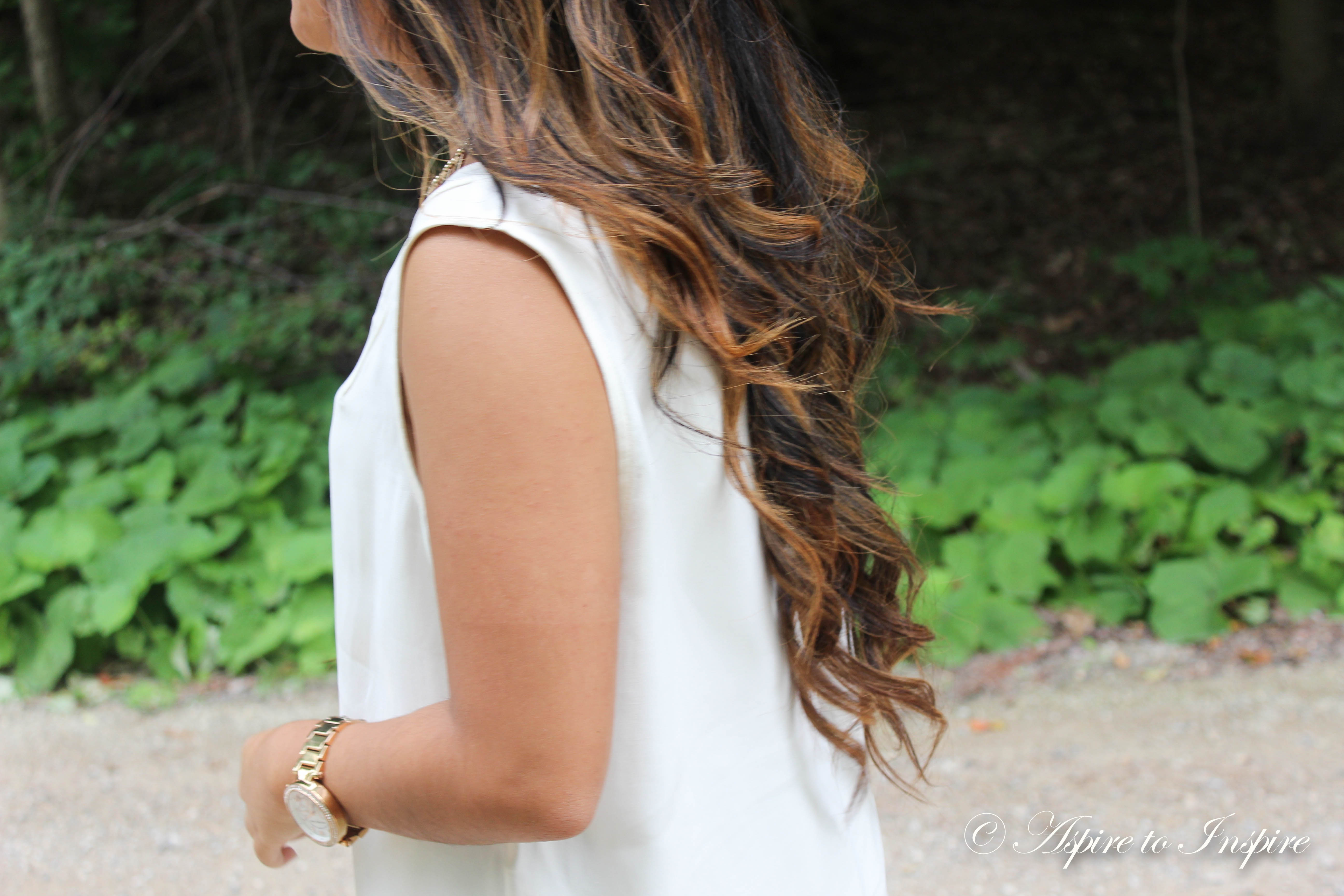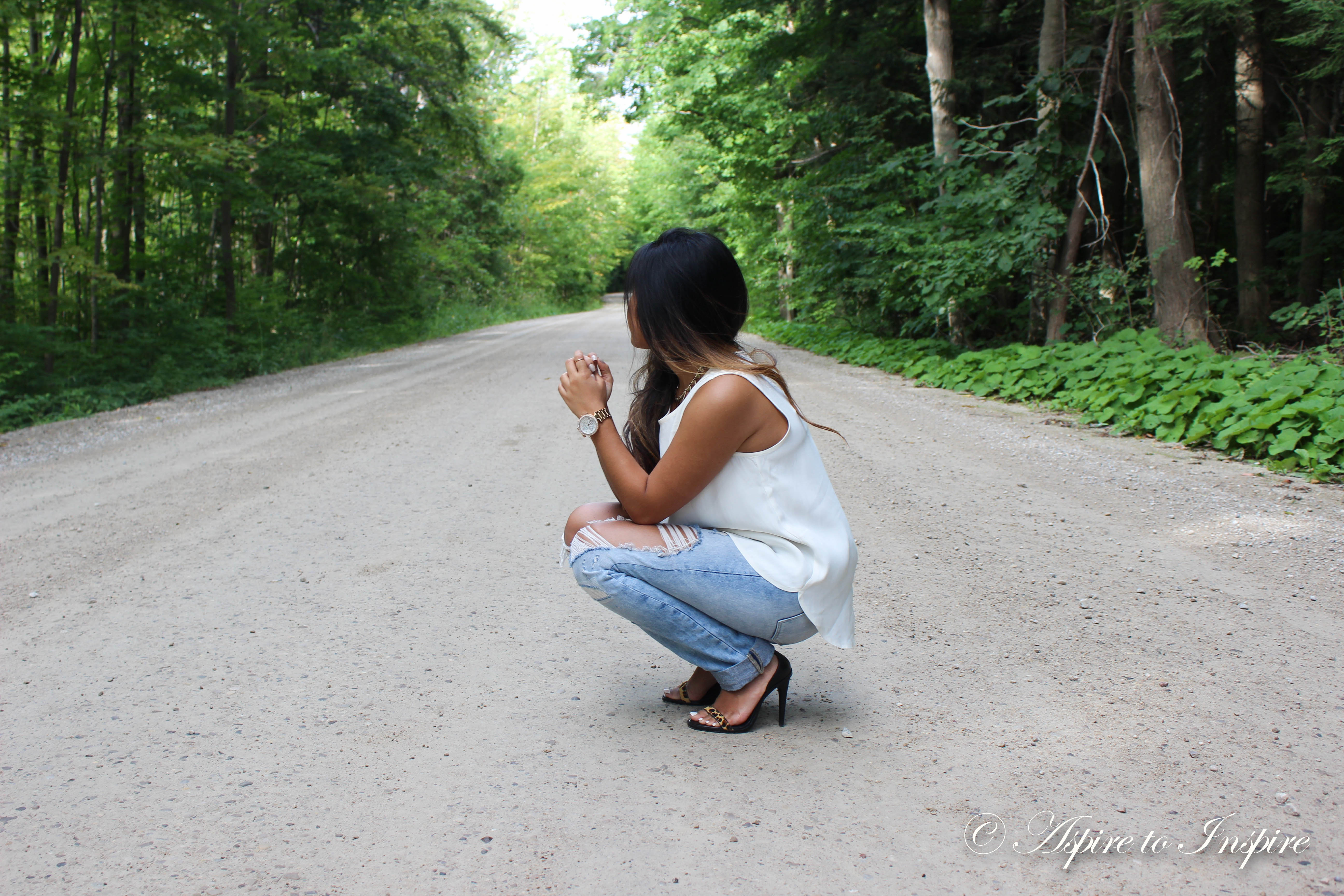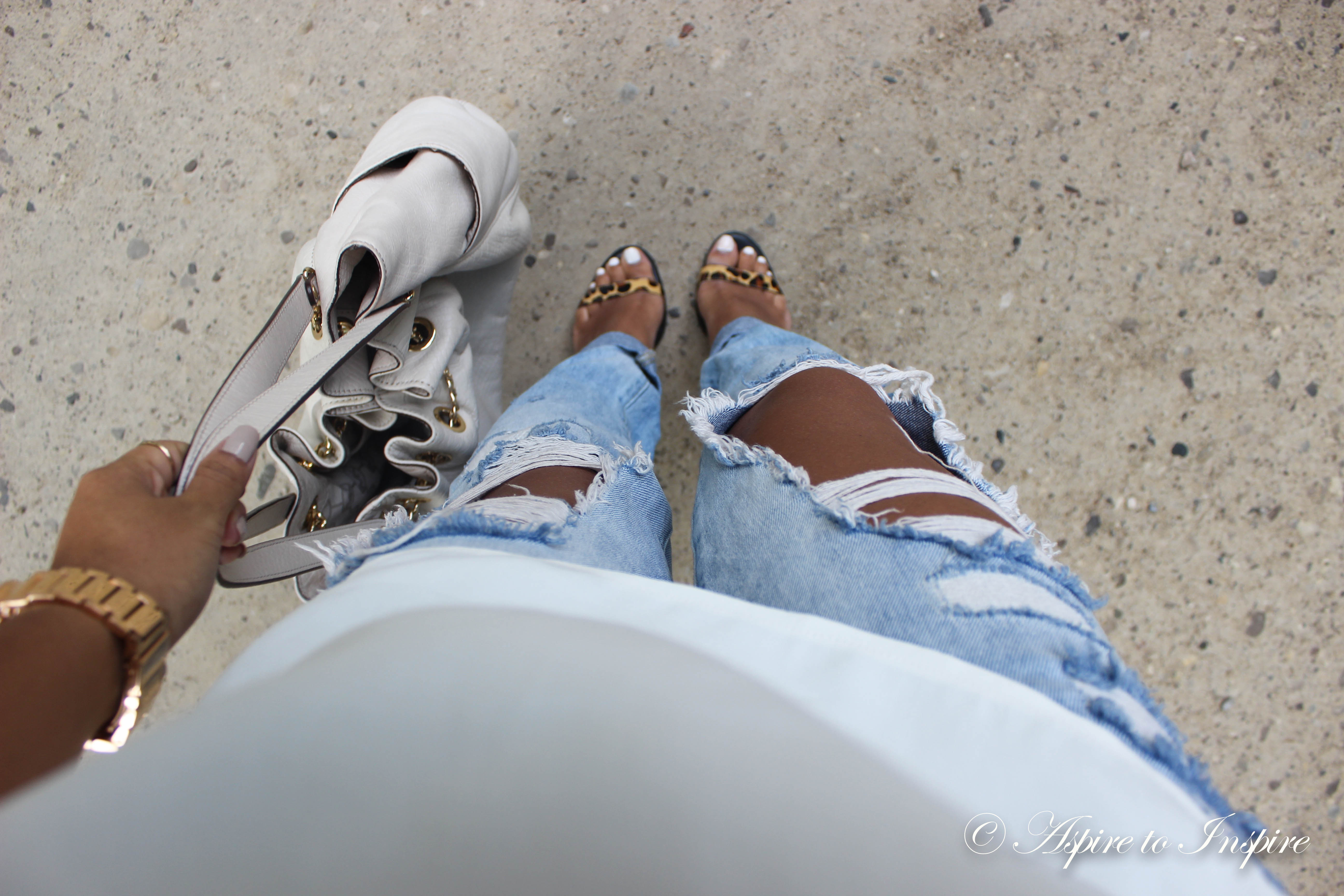 Outfit details:
Blouse: Here | Jeans: SOLD OUT// Similar | Similar | Heels: Here | Bag: OLD- Here | Watch: Here |
Thanks for stopping by,
Maritza, xo.