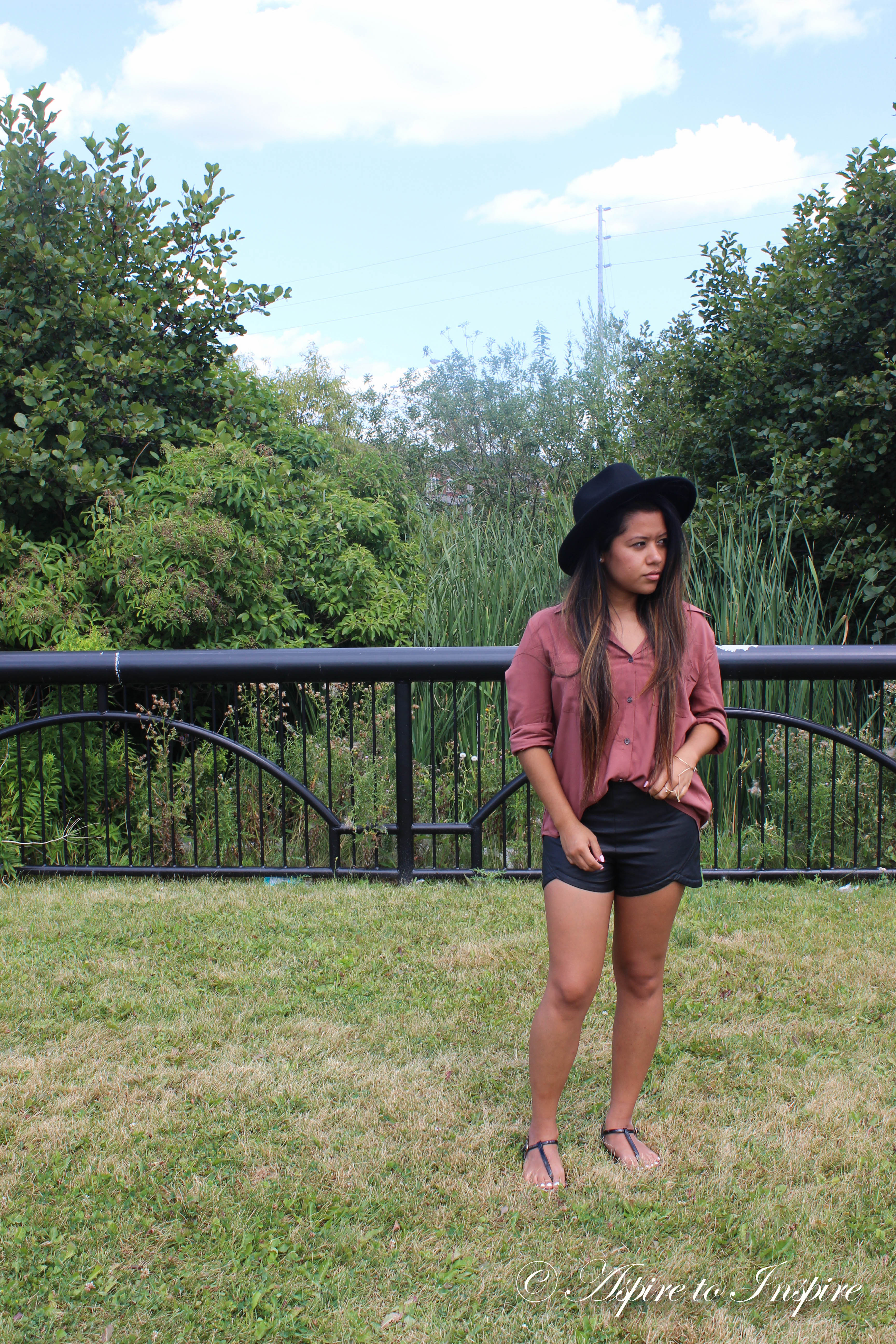 Summer is slipping right through our fingers guys. We need to stop it! *SIGH… how I wish we could! We all know what that means, only a few more weeks until we pack up all our cute summer clothes away! TEAR! Oh well, we can only enjoy what's to come… AUTUMN! MY favourite season of all. So yes, I am VERY excited. *hashtag* SWEATER WEATHER! hehe.
So definitely one of my go to blouses that never fails me are button up tops. I love them, I think by now I should own one in every colour. They go with everything and leather shorts are super cute for summer as well. Paired together, boom! OF COURSE, my hat couldn't be left behind.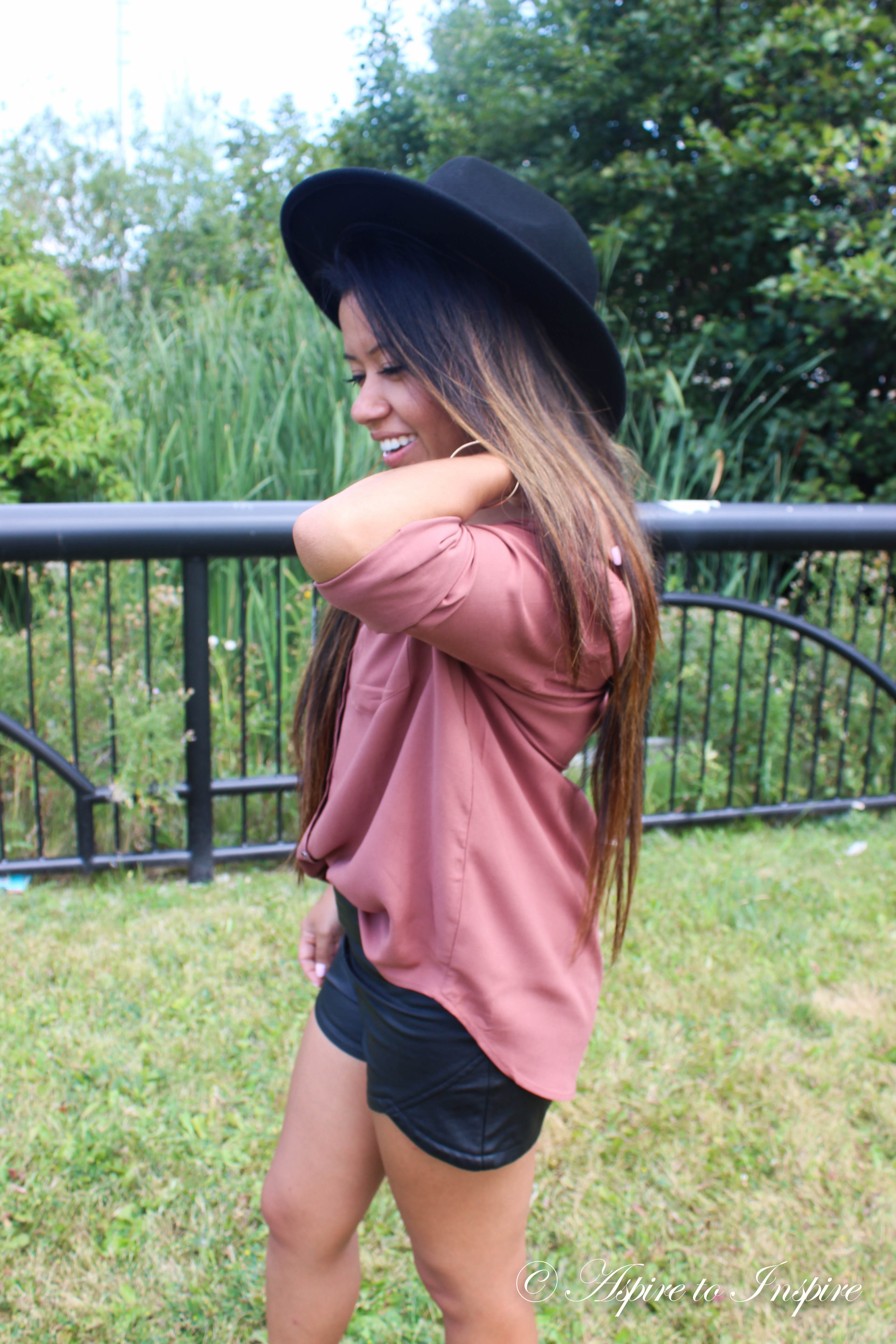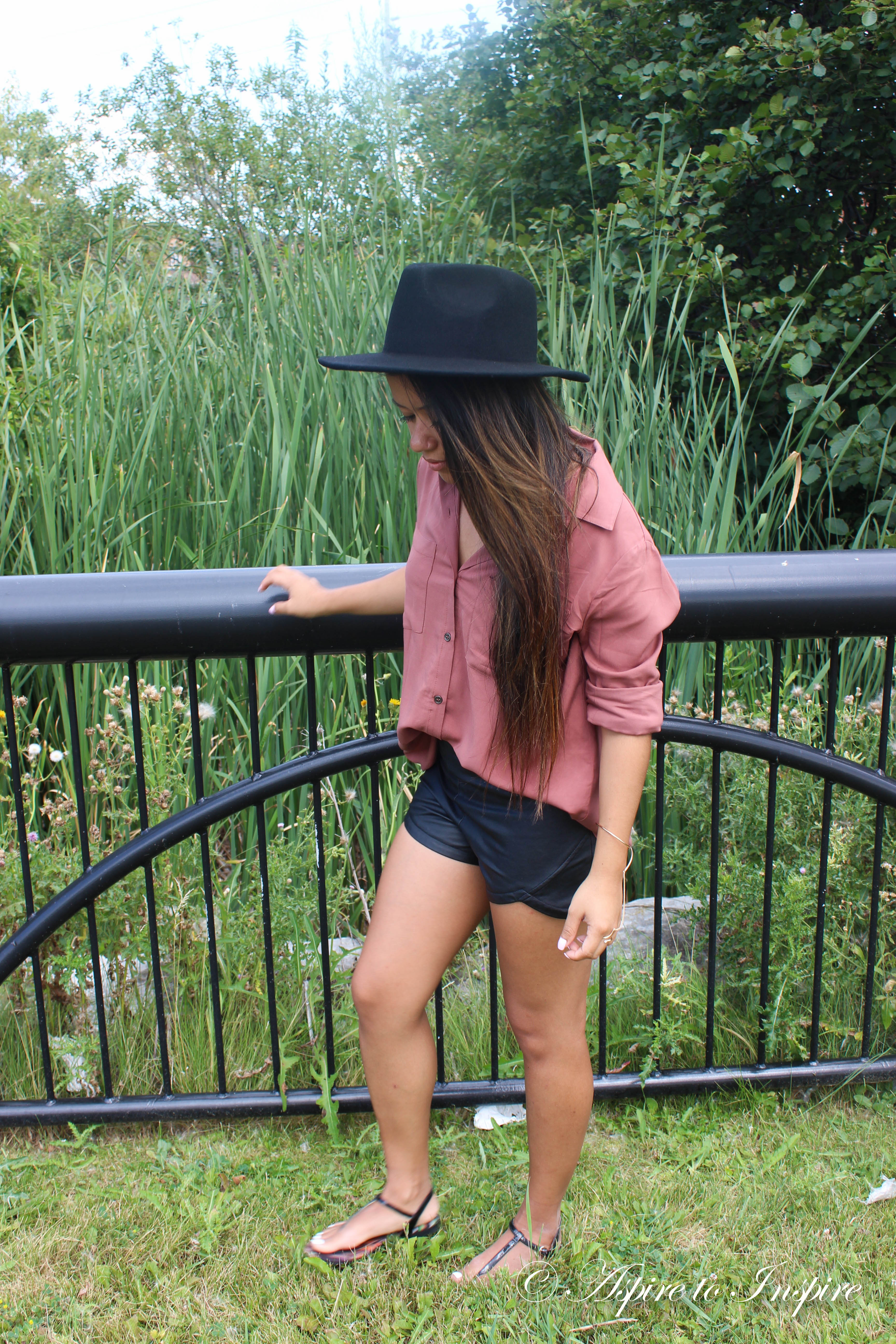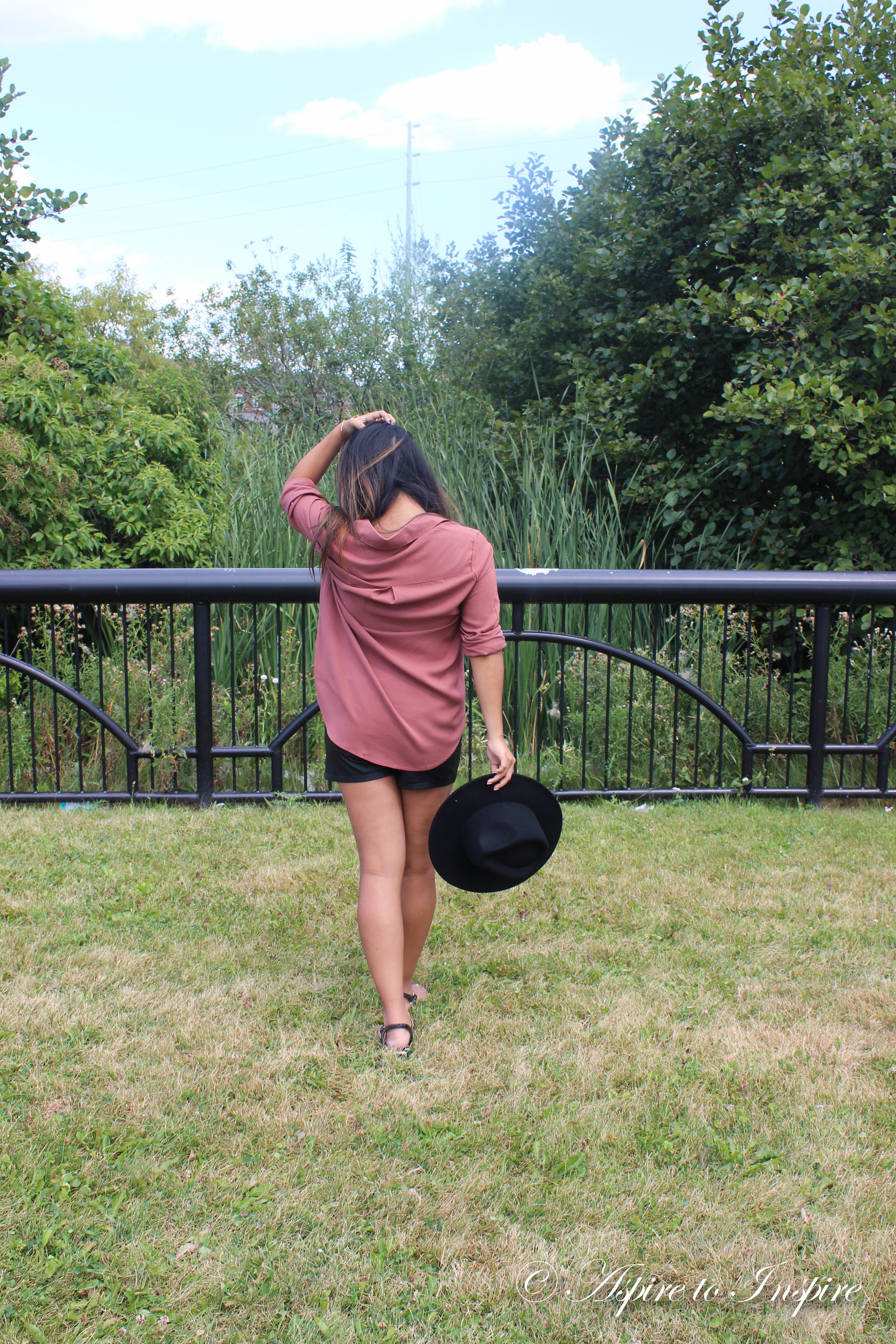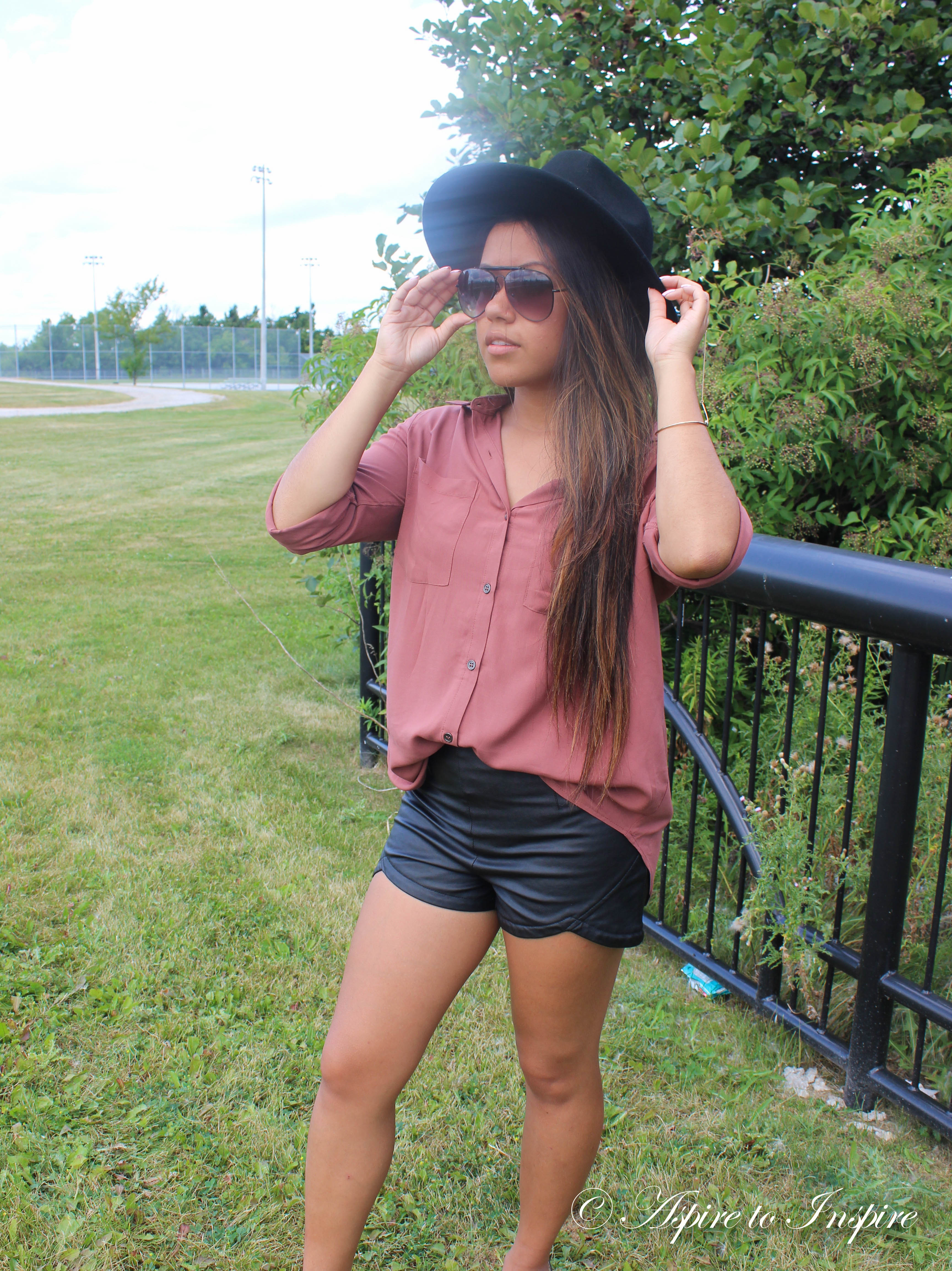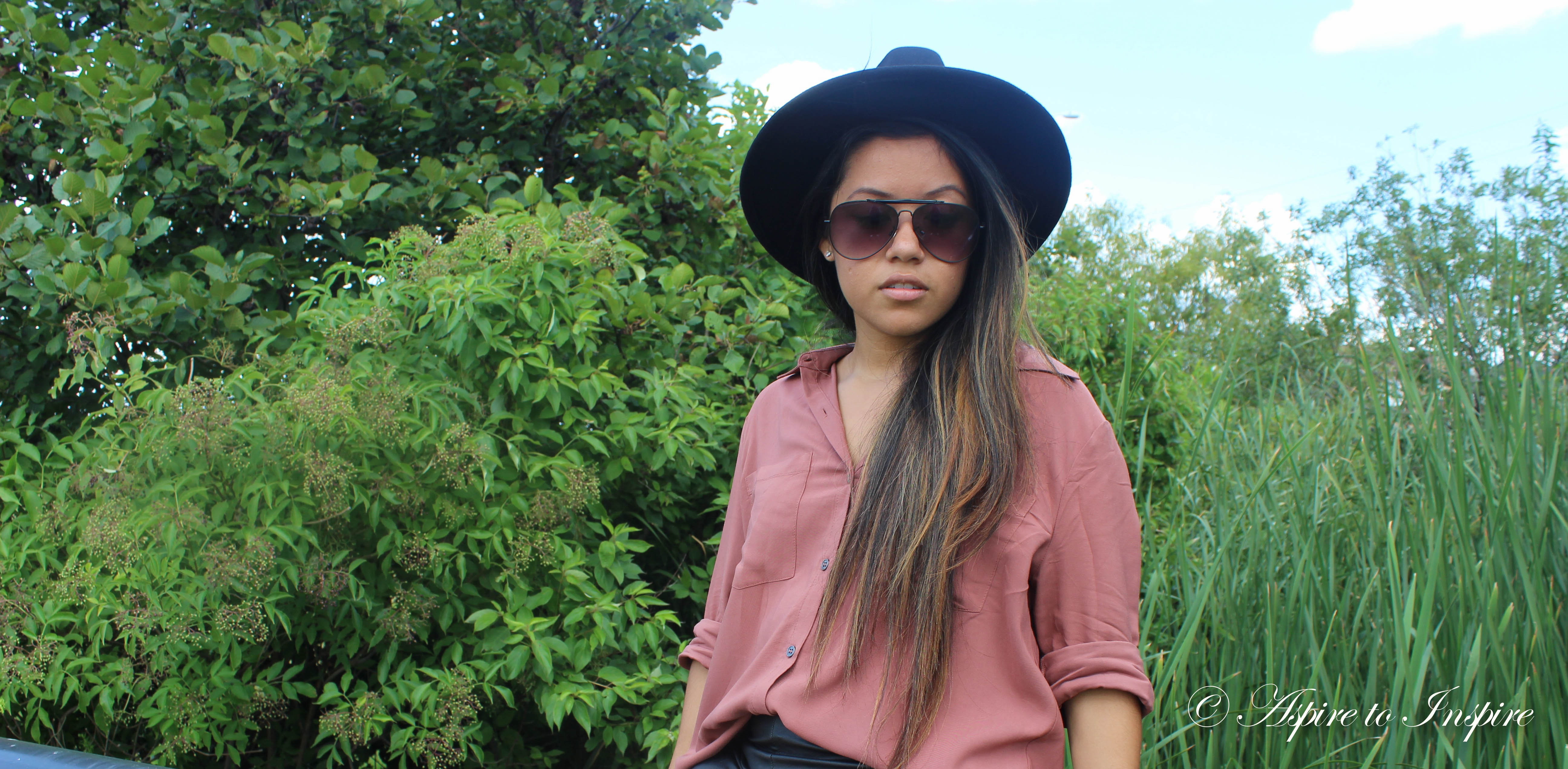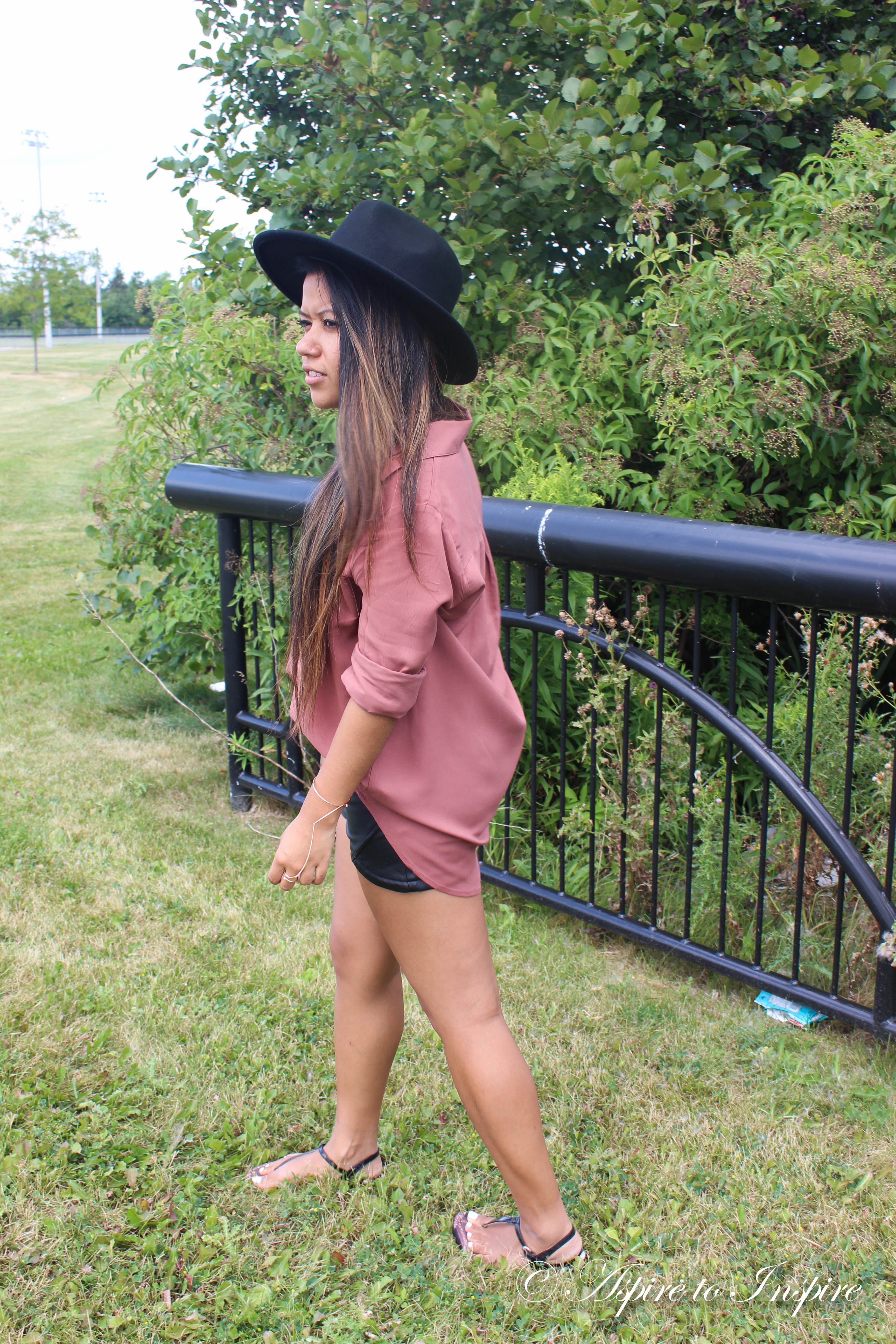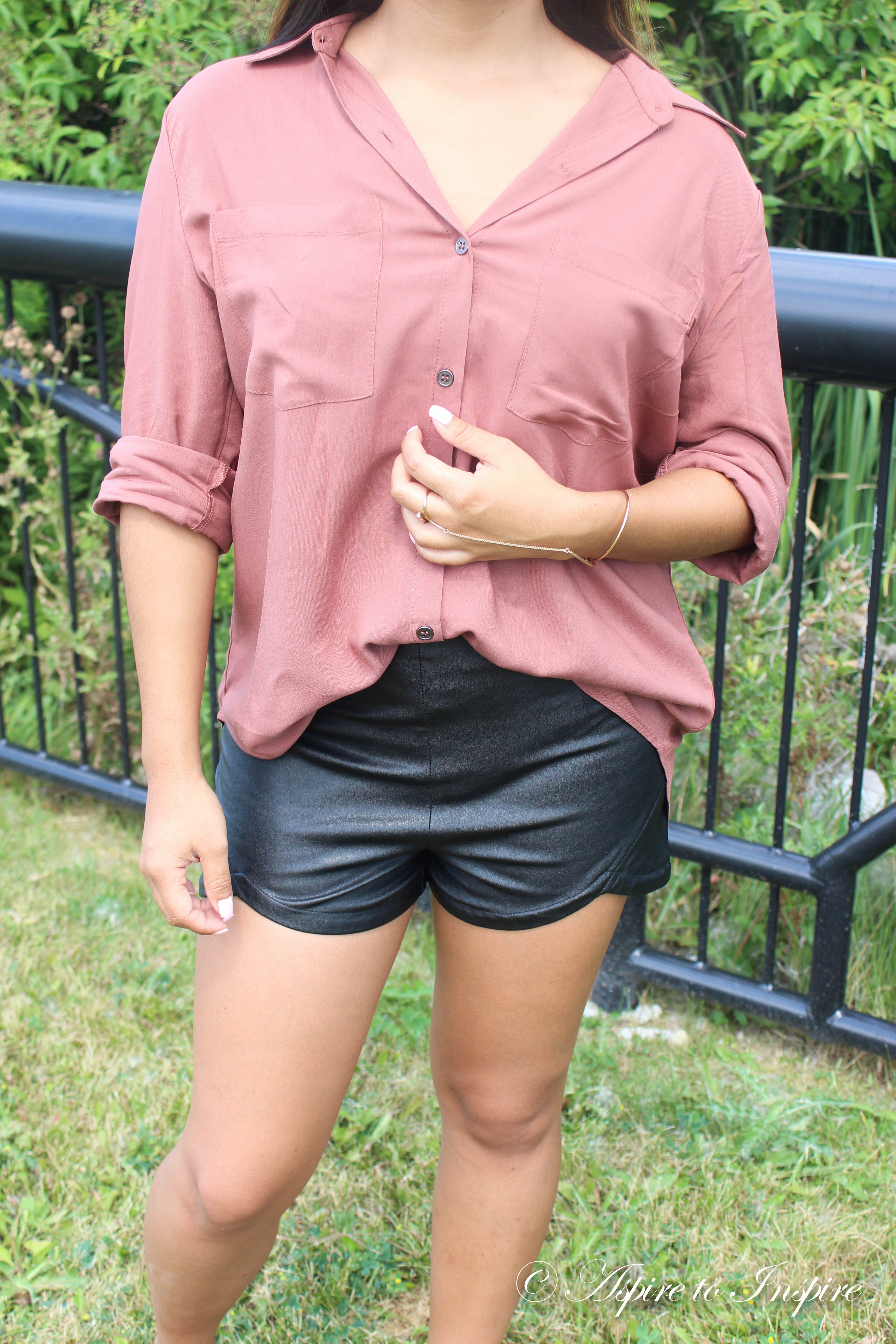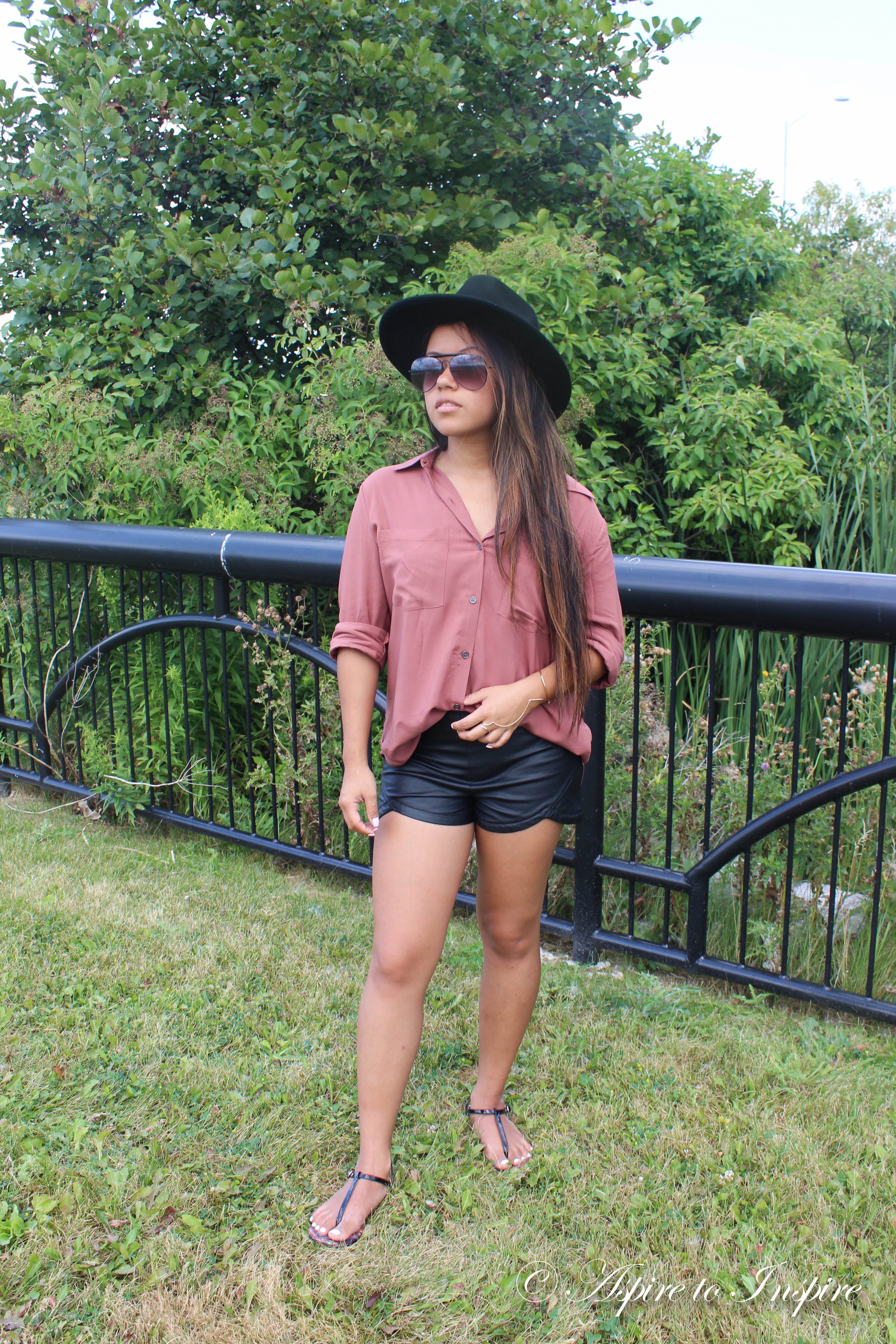 Outfit Details:
Top: Here | Shorts: OLD- Similar | Hat: Here | Sandals: OLD- Nine West | Sunnies: Here
Thanks for stopping by,
Maritza, xo.