Vancouver was probably the trip that Brandon and I had been wanting to make for awhile now. One day we were just sitting there talking about how we should just go, and before we knew it we bought out tickets…whaaatt?!.. It honestly took me awhile to process that this was actually happening BECAUSE this rarely occurs… Aside from everything going on with work and life in general its always hard to set some time off to get up and go, so we took the chance! And even though it was just for the weekend, it was well worth it!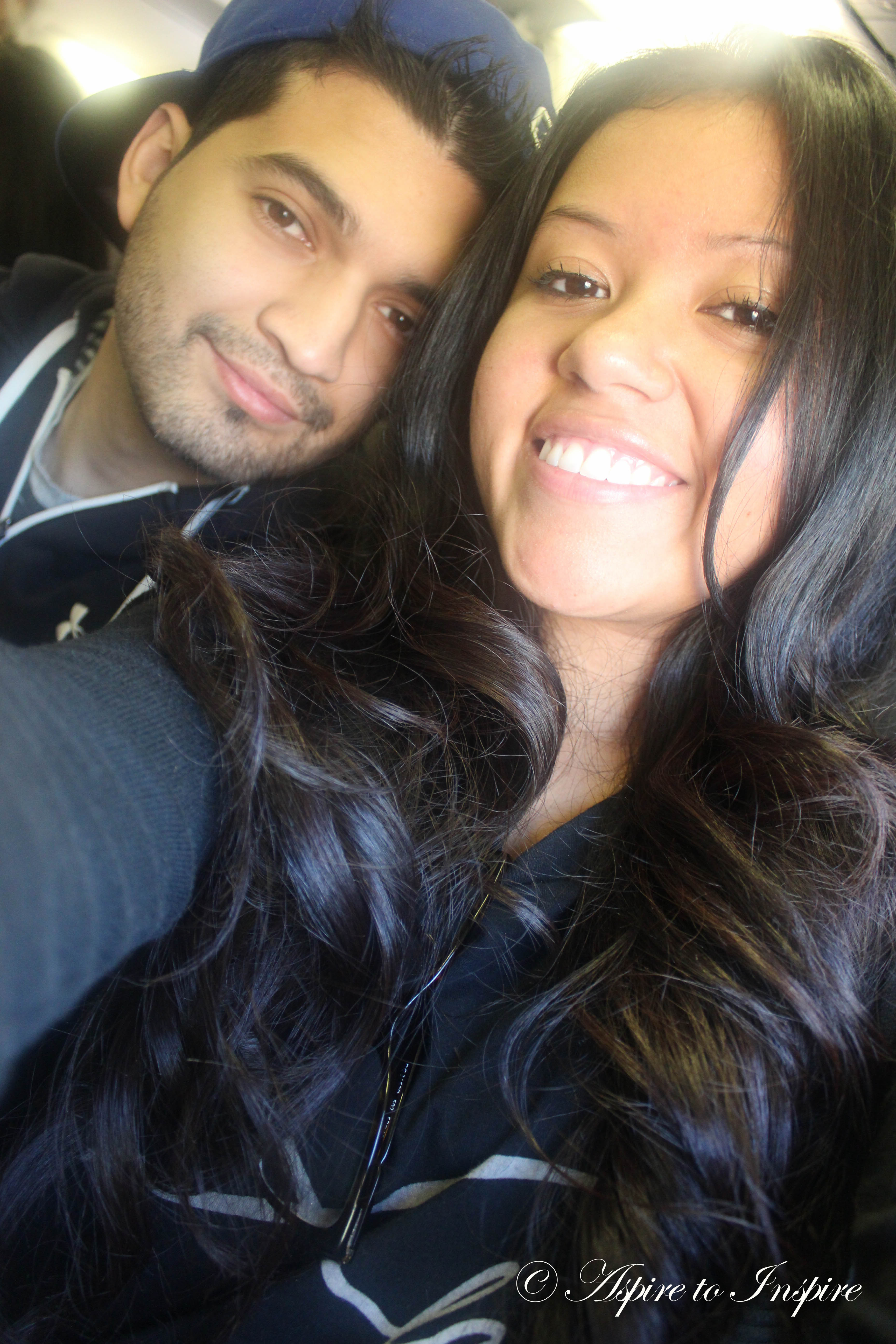 And off we go!  6am?!?… didn't think I could look this awake… ohhhhh the excitement!.. Someone else on the other hand, slept like a bear!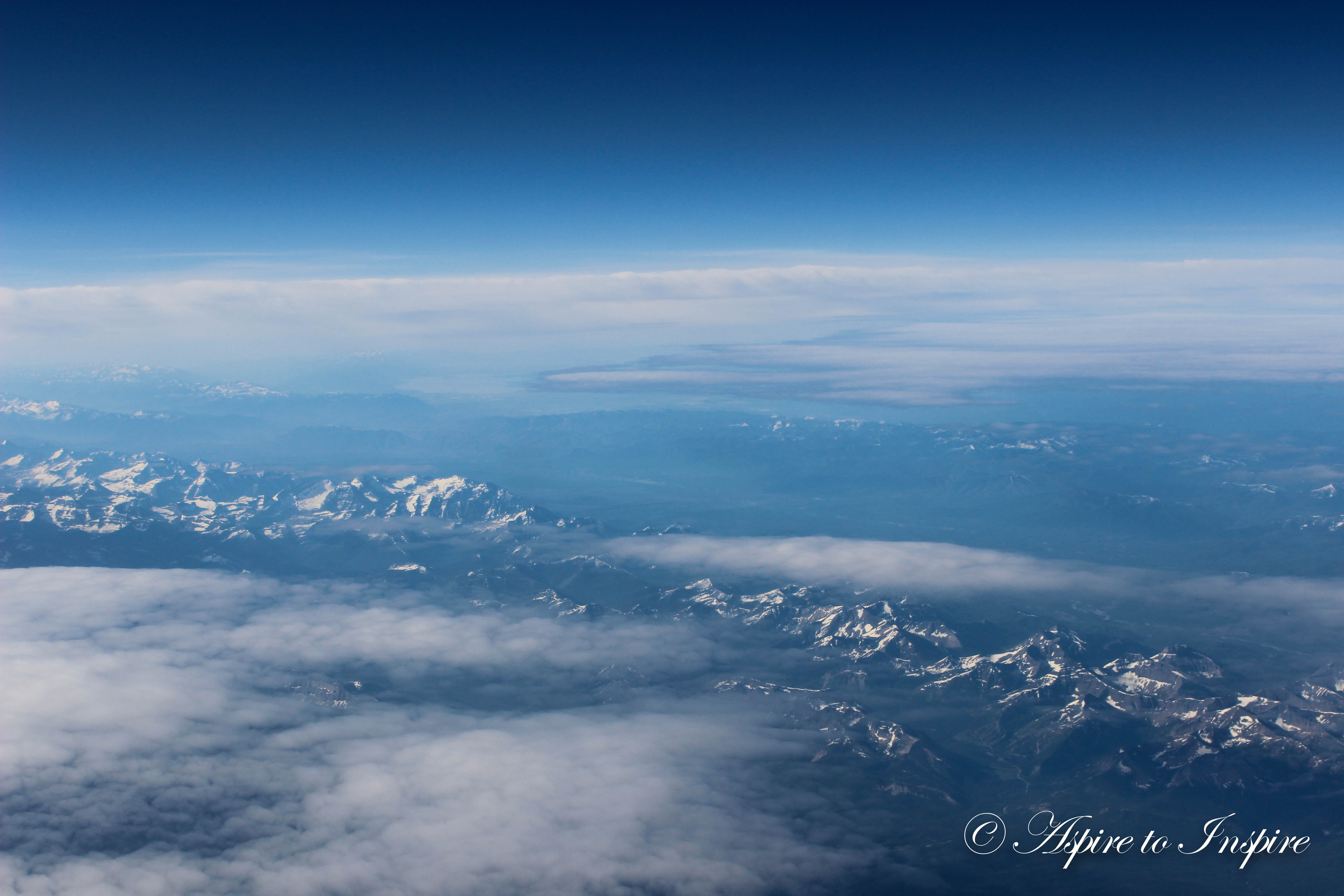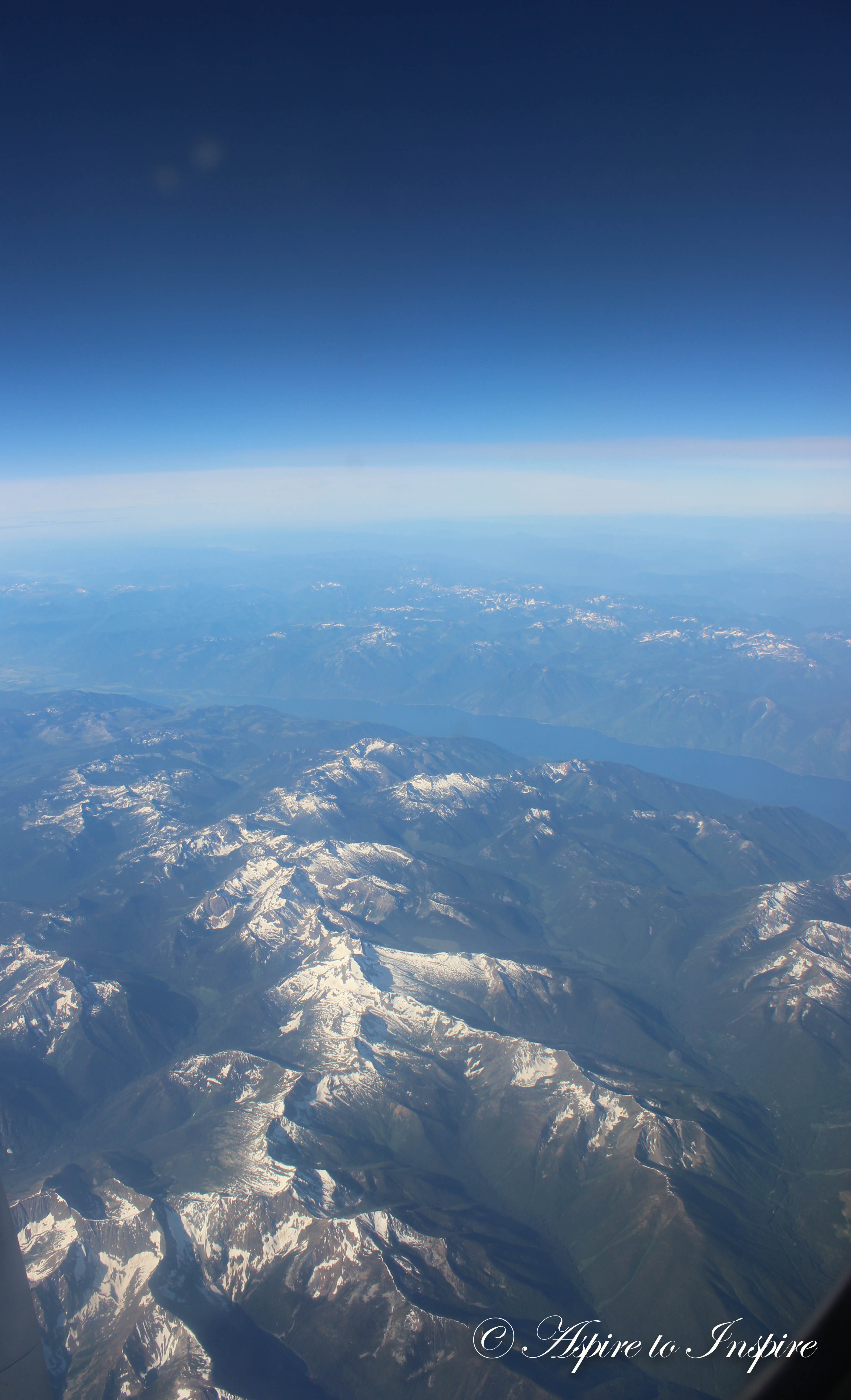 Okay, so now I have some explaining to do, I would've made the whole post just about the picture you just saw BUT then realized I would've been the lamest person ever! haha… So yes it's true, just what you suspected…  I have a HUGE obsession with mountains, and to be exact not just any mountains… THE ROCKIES! … Are they just not the most beautiful thing ever? … This is the closest I have ever got to them… SO I am allowed, obligated to snap a million pictures of them.
Confession: I DID! eeeek.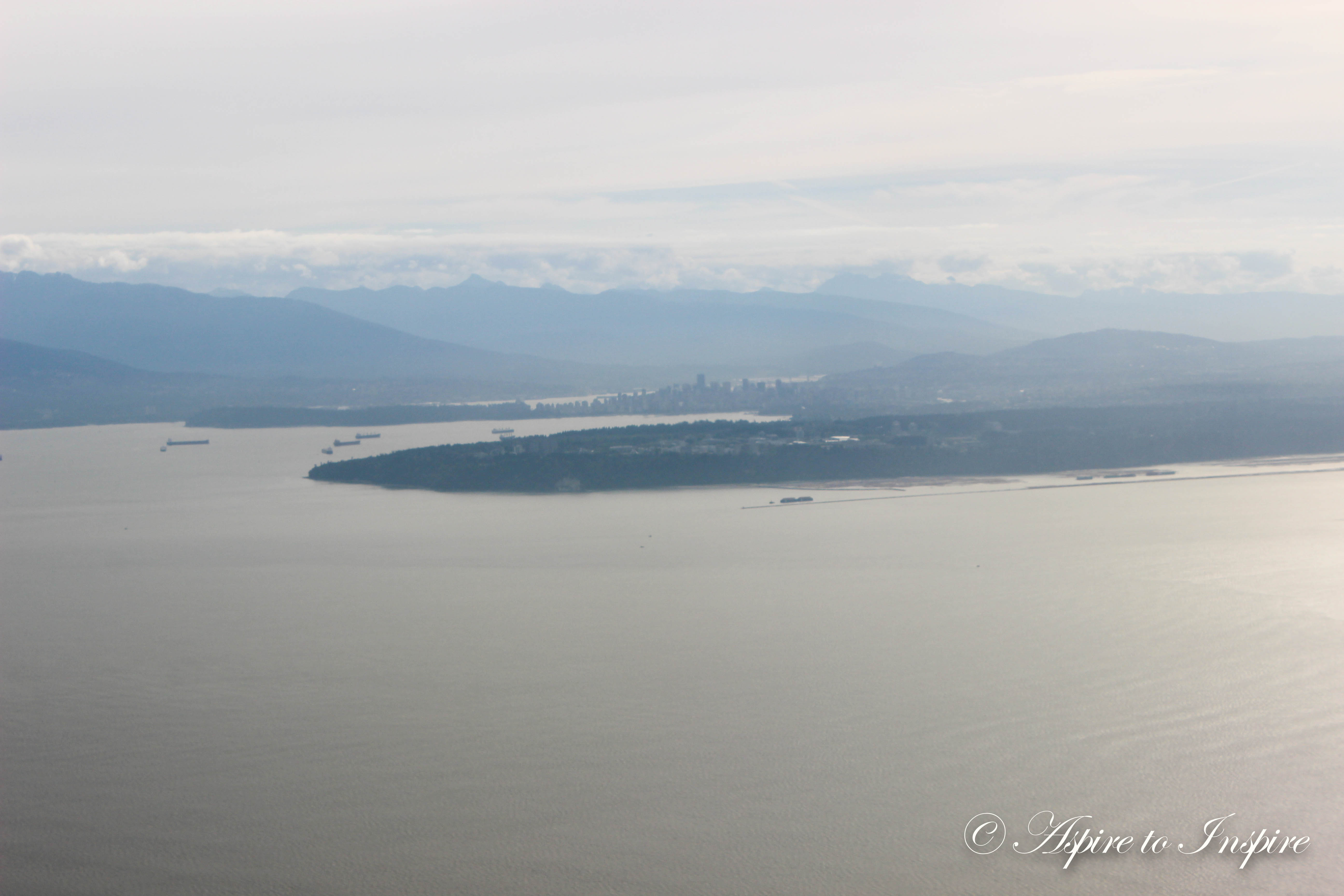 WE ARE FINALLY HERE! – So unfortunately right from the get go, the weather didn't want to cooperate with us, I think it had forgotten we were coming to visit, boo! I was pretty bummed out about it, but we'd just go along with it.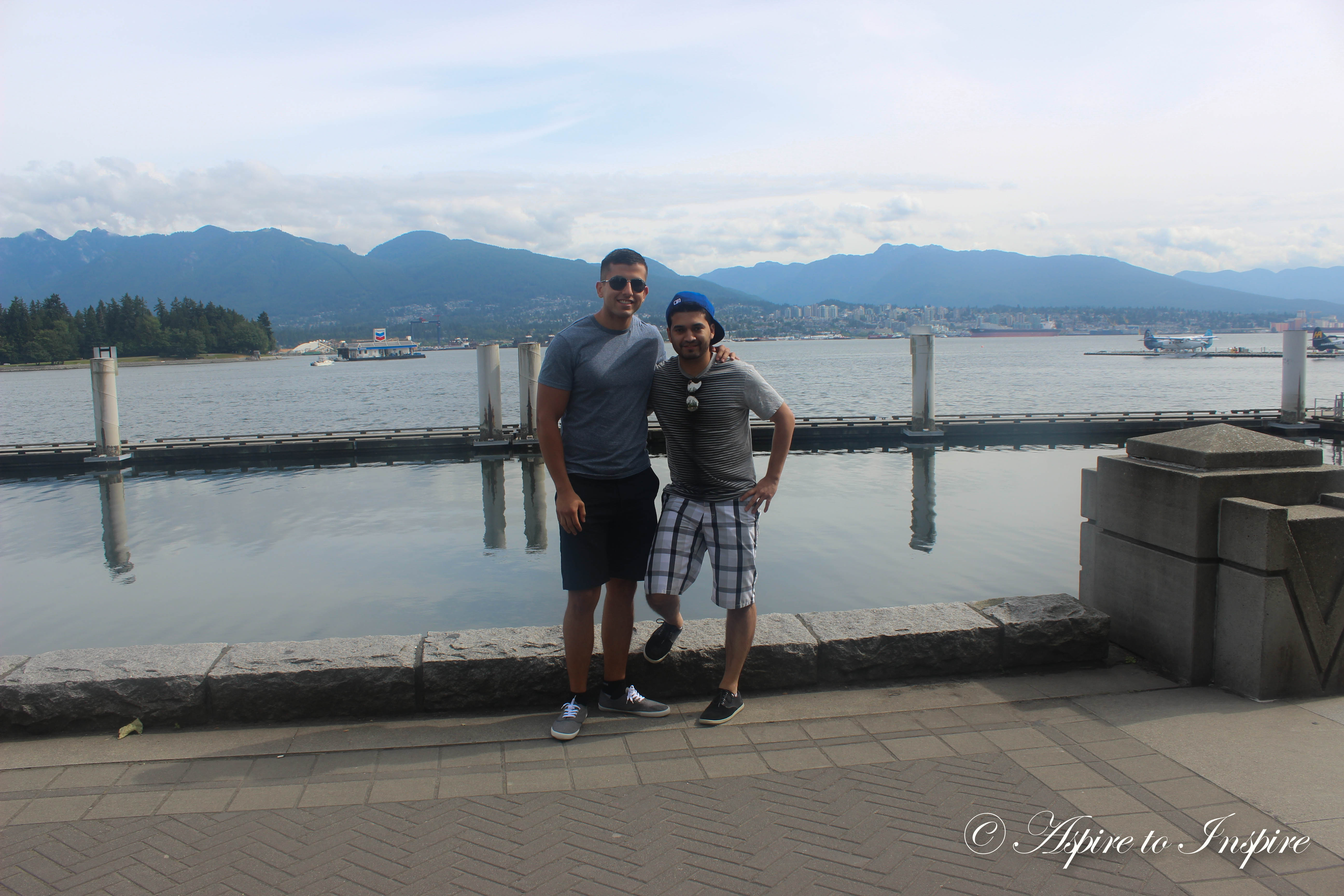 AND the friends reunite!
So of course one of the many reason why we had wanted to make this trip was to visit an old friend, which was way nice of him since he was technically our guide everywhere we went, a long with his girlie!
For the first little bit while there was still some sun out, we walked around downtown Vancouver just exploring and admiring the beautiful view from the city.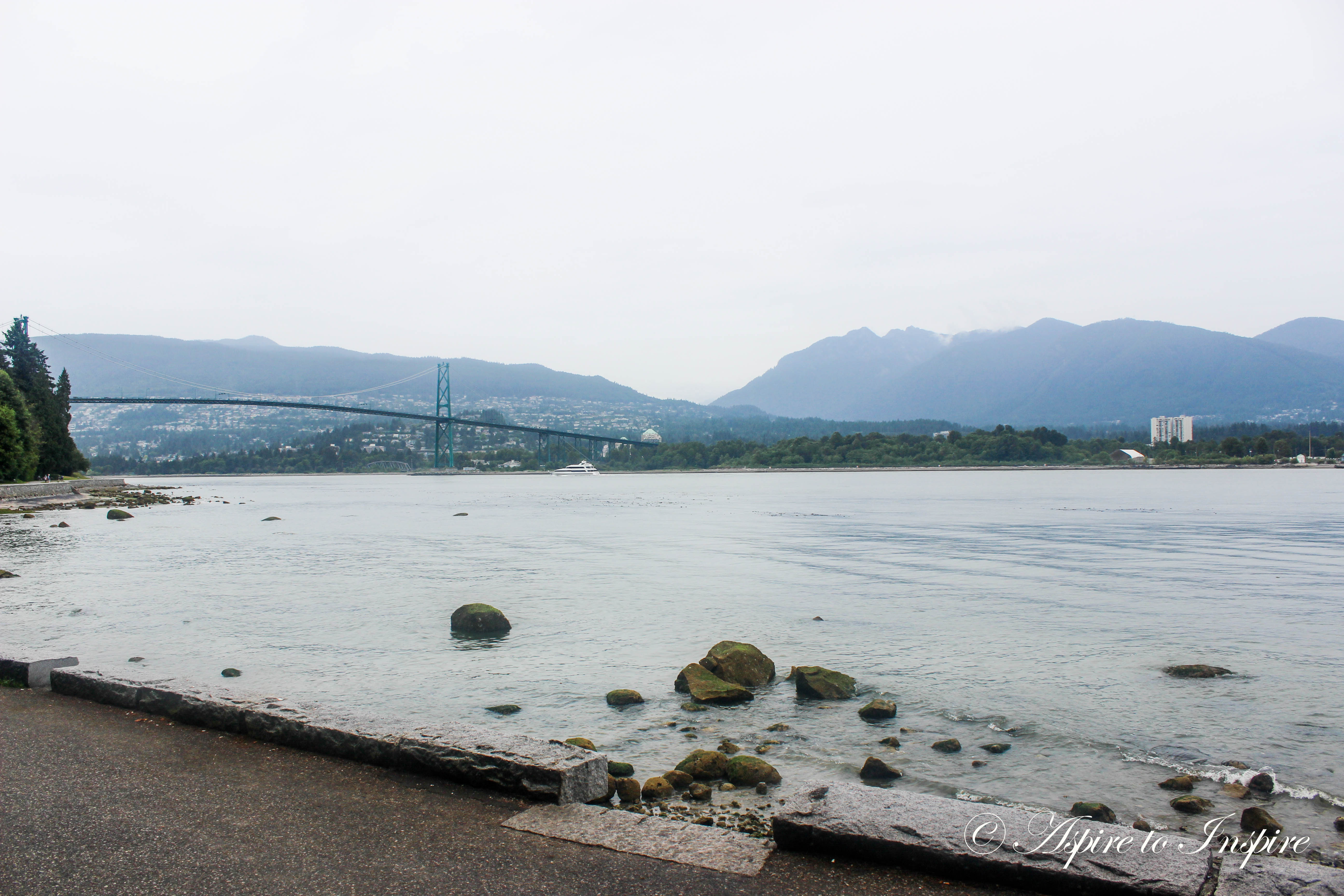 Around 3ish or so, we decided to check out a park I had been wanting to see  "Stanley Park" .
Due to the rain, it was probably going to be impossible to walk around so we had a better a idea and rented some bikes… not just regular bikes but Tandem bikes! If you are unfamiliar with them, they are the two seater bikes- I thought they were super cool! We had so much fun! Along the way we captured a few moments!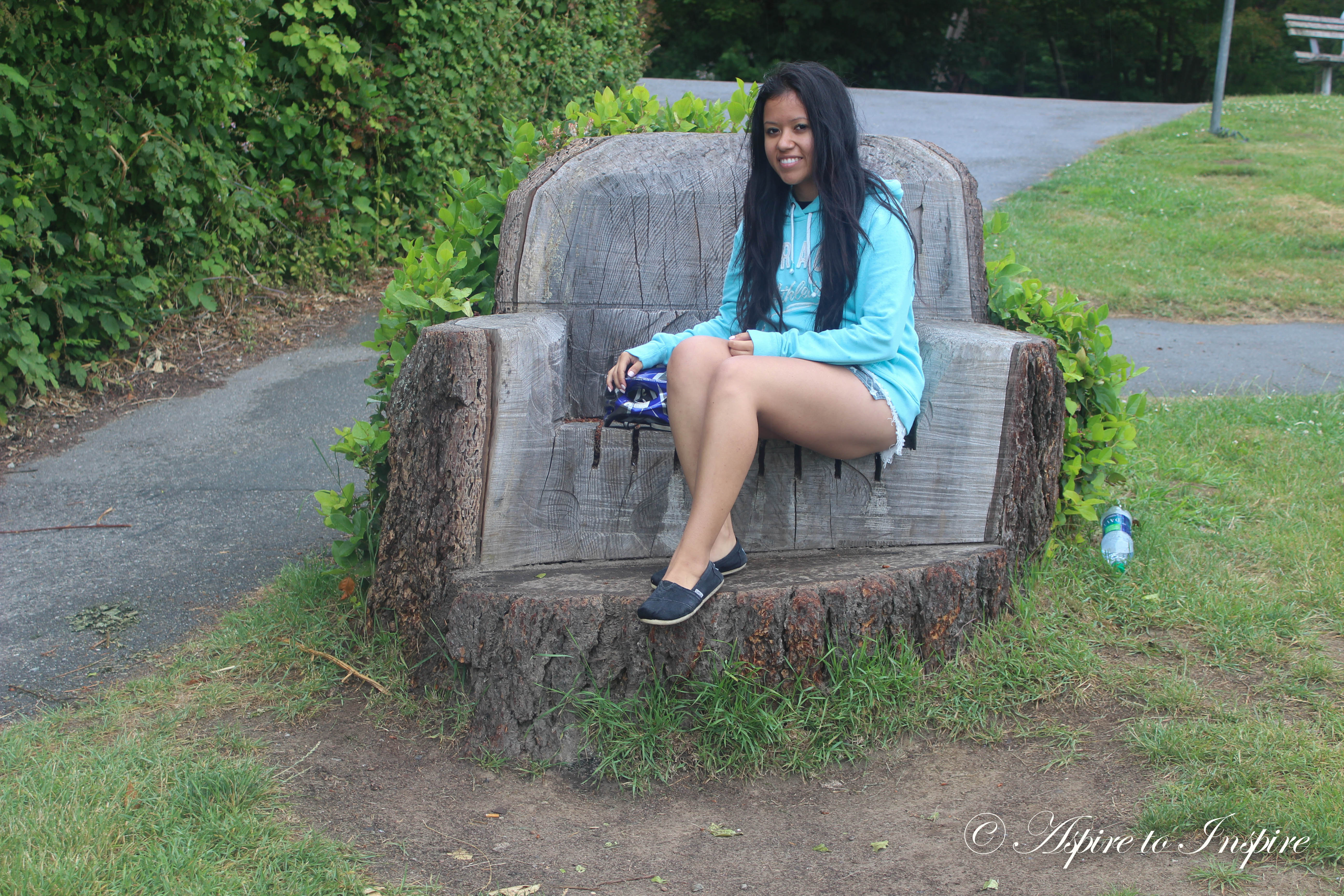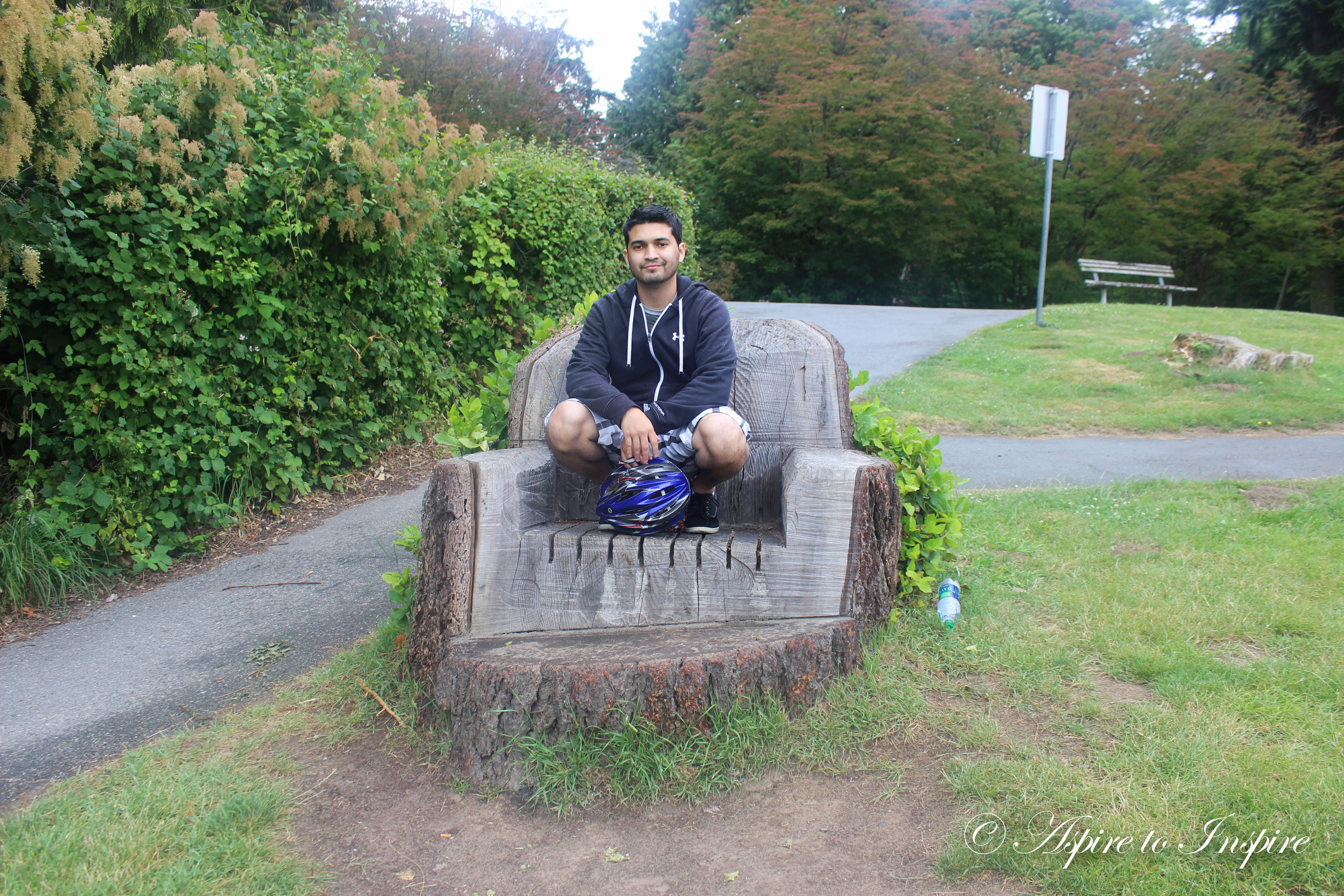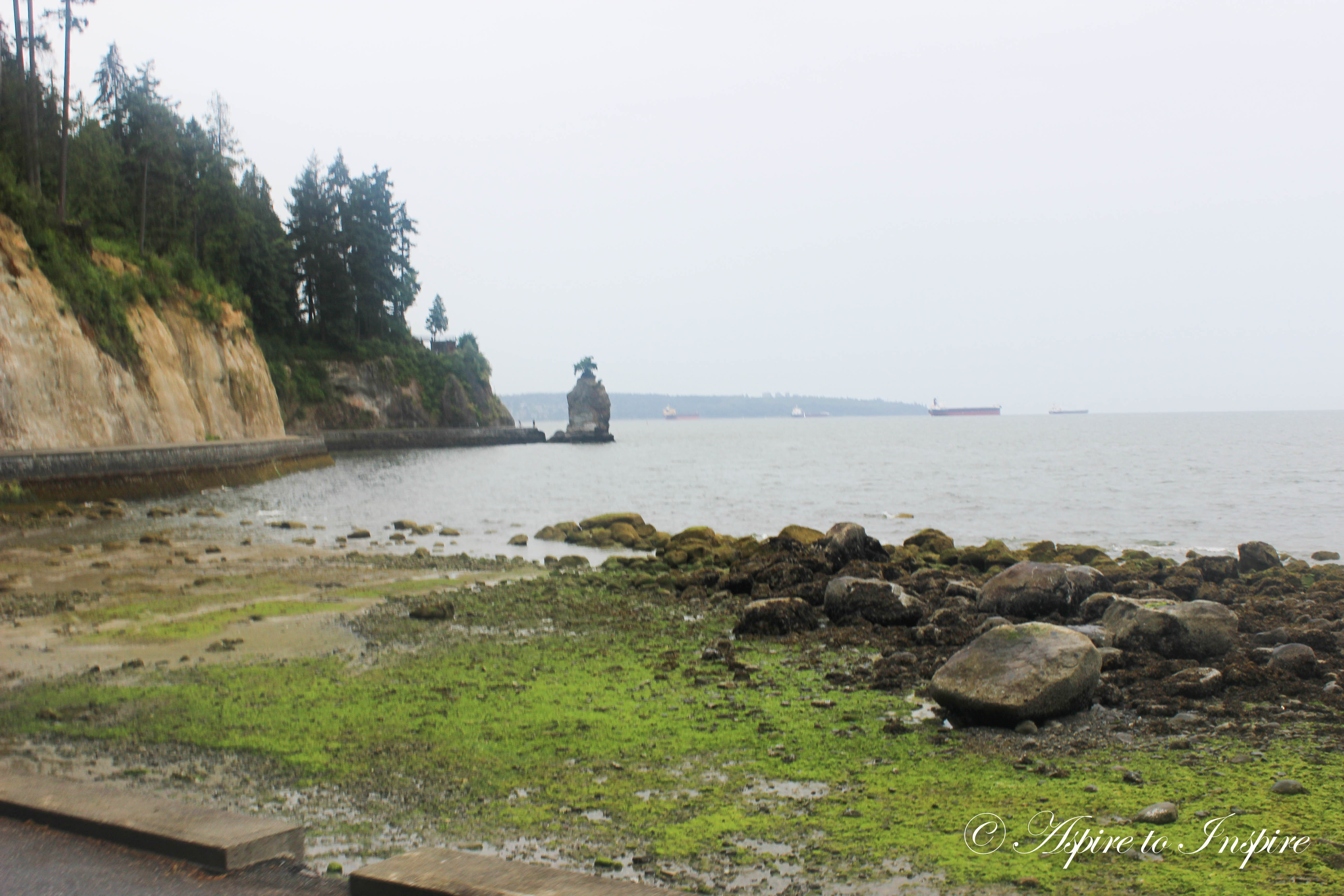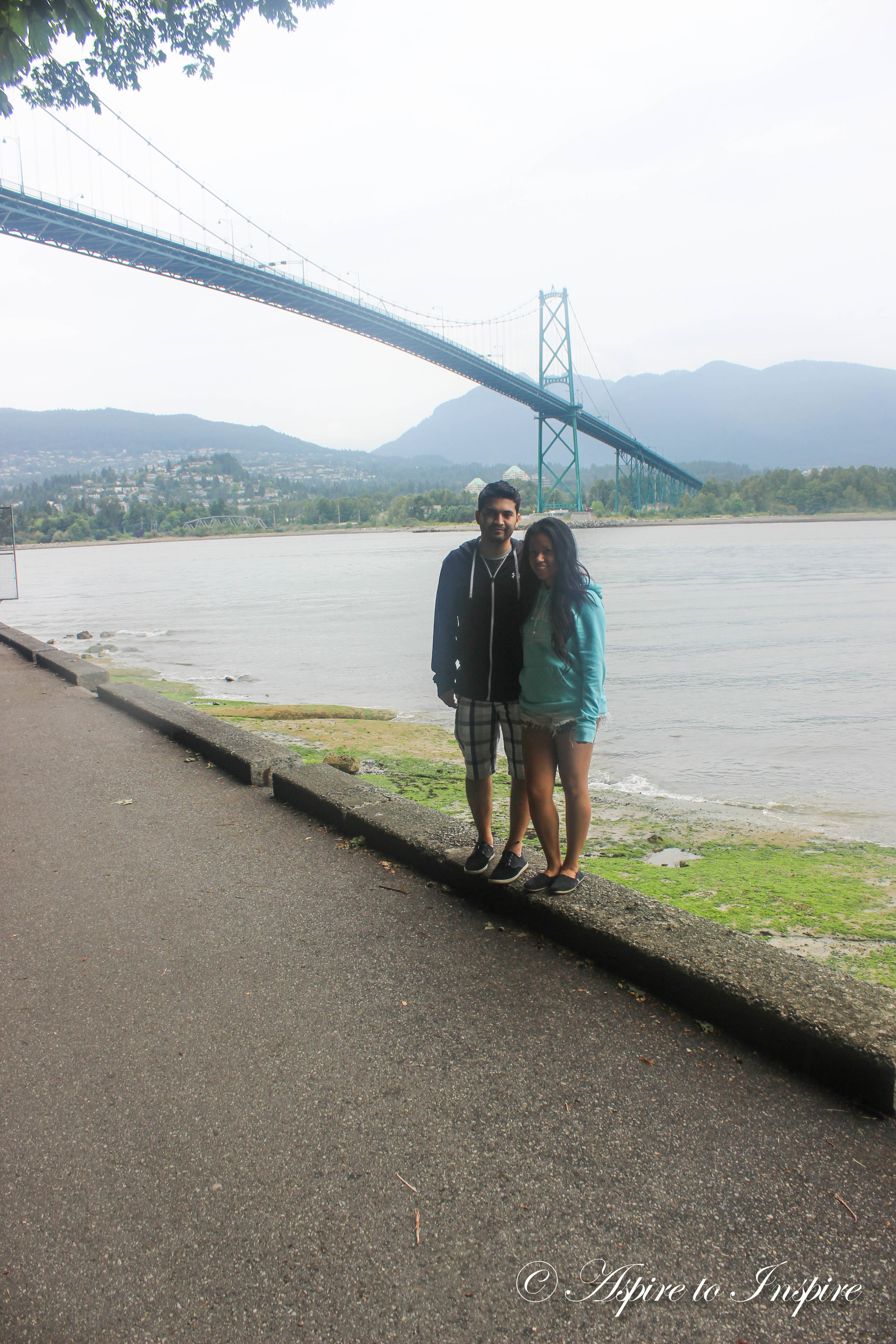 OKAY, so just when you thought I couldn't get an weirder, I CAN!
The green bridge thats over our heads, yup! It was on my bucket list to see! That was something I could not leave without seeing!
I also have a thing for bridges as you can see, not just mountains! The list goes on but I'll keep the rest to myself ha!
Anyways I'm sure I'm not the only one riiiight?… I'll tend to believe theres more crazy people like me!
Well there you have it folks "LIONS GATE BRIDGE" – Lovely.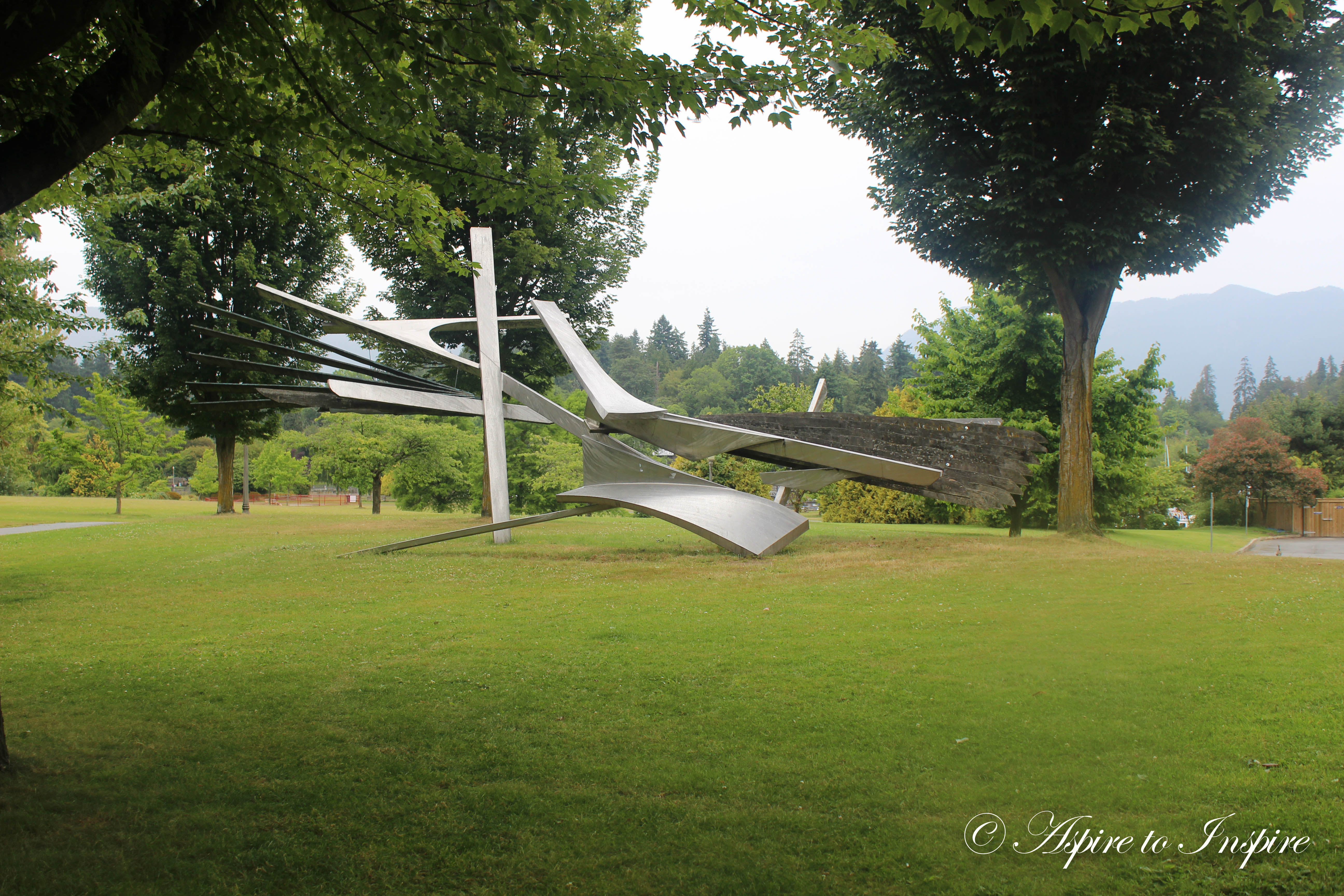 The next picture, as do most of my pictures and ideas, has a story behind it.
Now I'm sure you're wondering why we are holding up "fail" signs and where we are.
Back home there is usually never a lot to do, so I'm always searching up or looking for new things to try throughout the city, which brought me to this place. I was at work and stumbled upon these type of game rooms, now having our trip already in mind I found an awesome rated game room- called E-exit in Vancouver. The whole concept of this is you and your friends get locked up in a room ( of your choice ), and all you need to do is escape within the time limit, which was 45mins. You have clues, riddles and all sorts of materials to find a way out. As you can see… We failed! haha it was our first try though, we ALMOST had it! Almost…
I have to say though, it was quite the challenge and I was quite freaked out at first, but definitely going back to give it another try. It's worth looking into it.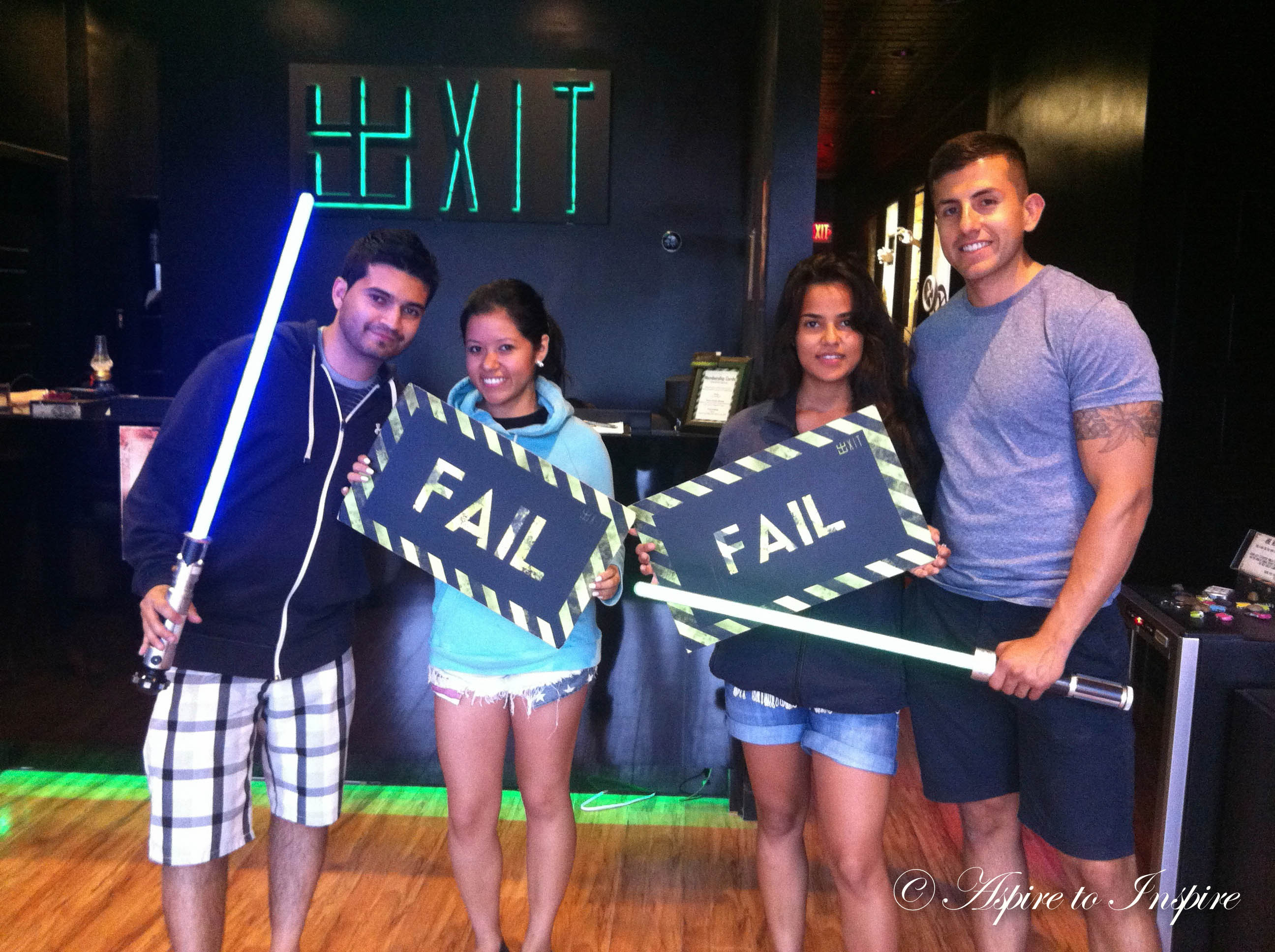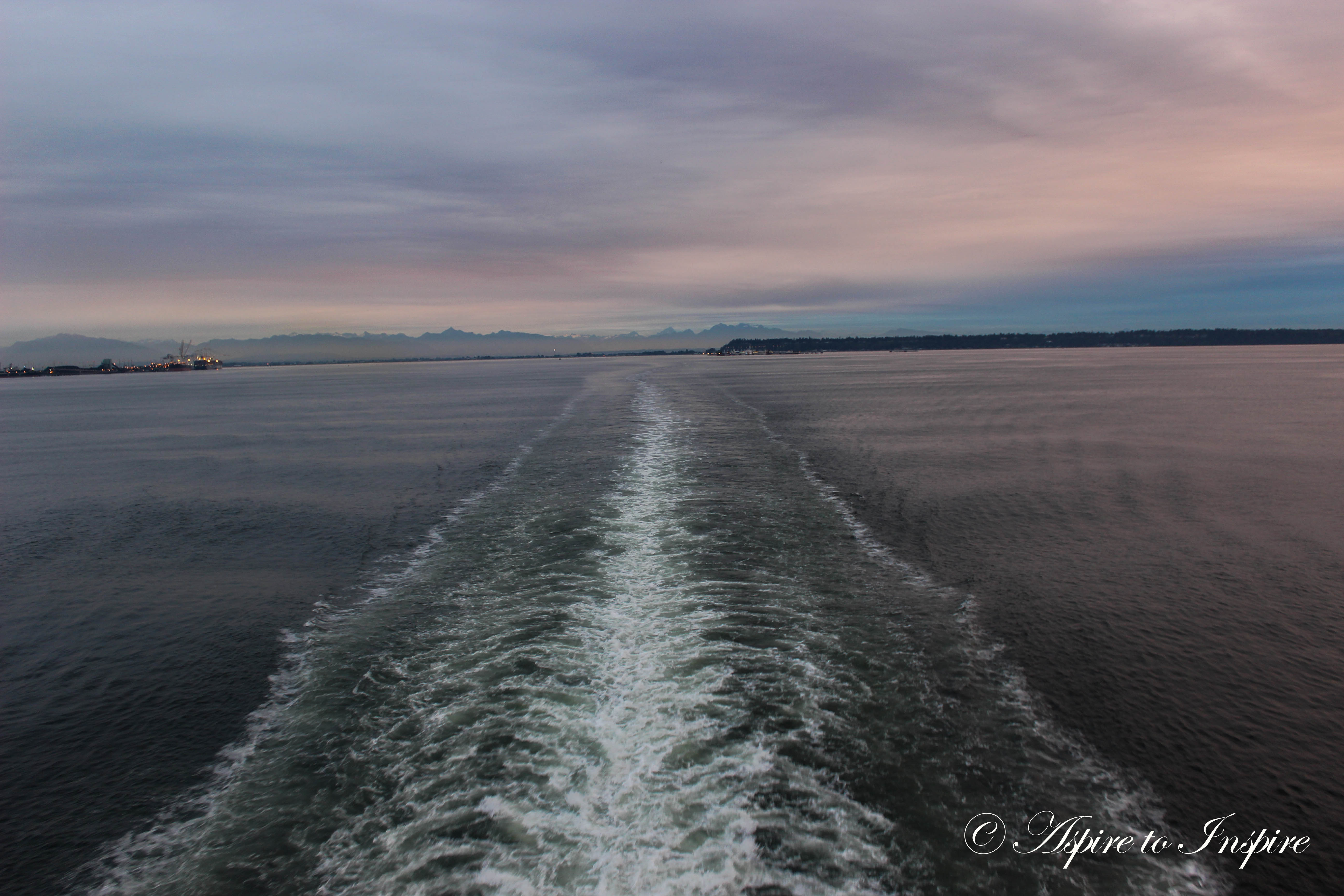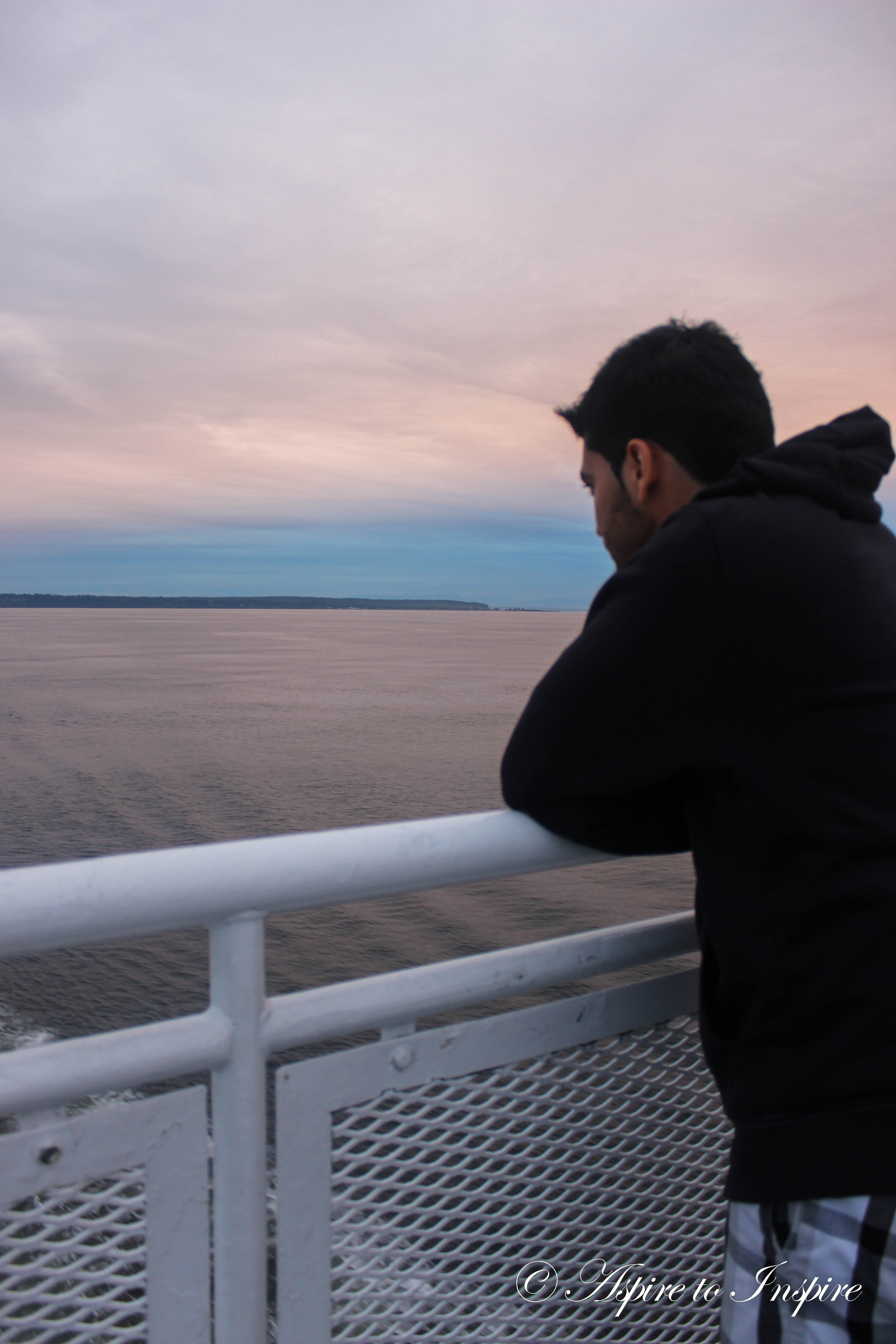 After our first day in Vancouver, we set sailed on a ferry to Victoria; the Vancouver Island- We called it a day.
****************************************************************************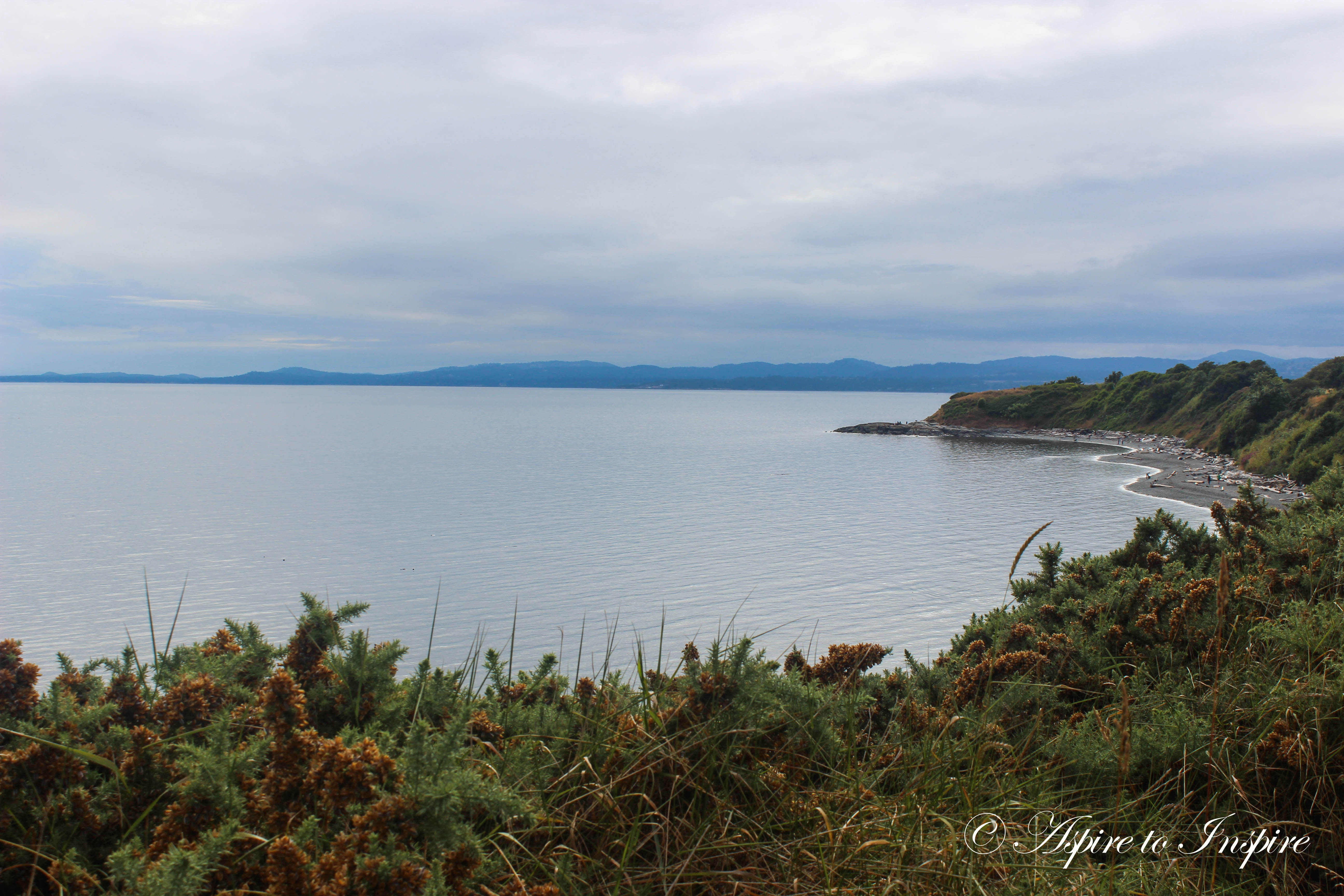 The next day, as you can see the rain decided to stick with us a little longer, so walked downtown Victoria. Once the rain was starting to settle down our friend decided to take us to almost like a sea shore walk way where you can get a beautiful view of the ocean and the mountains in the distance!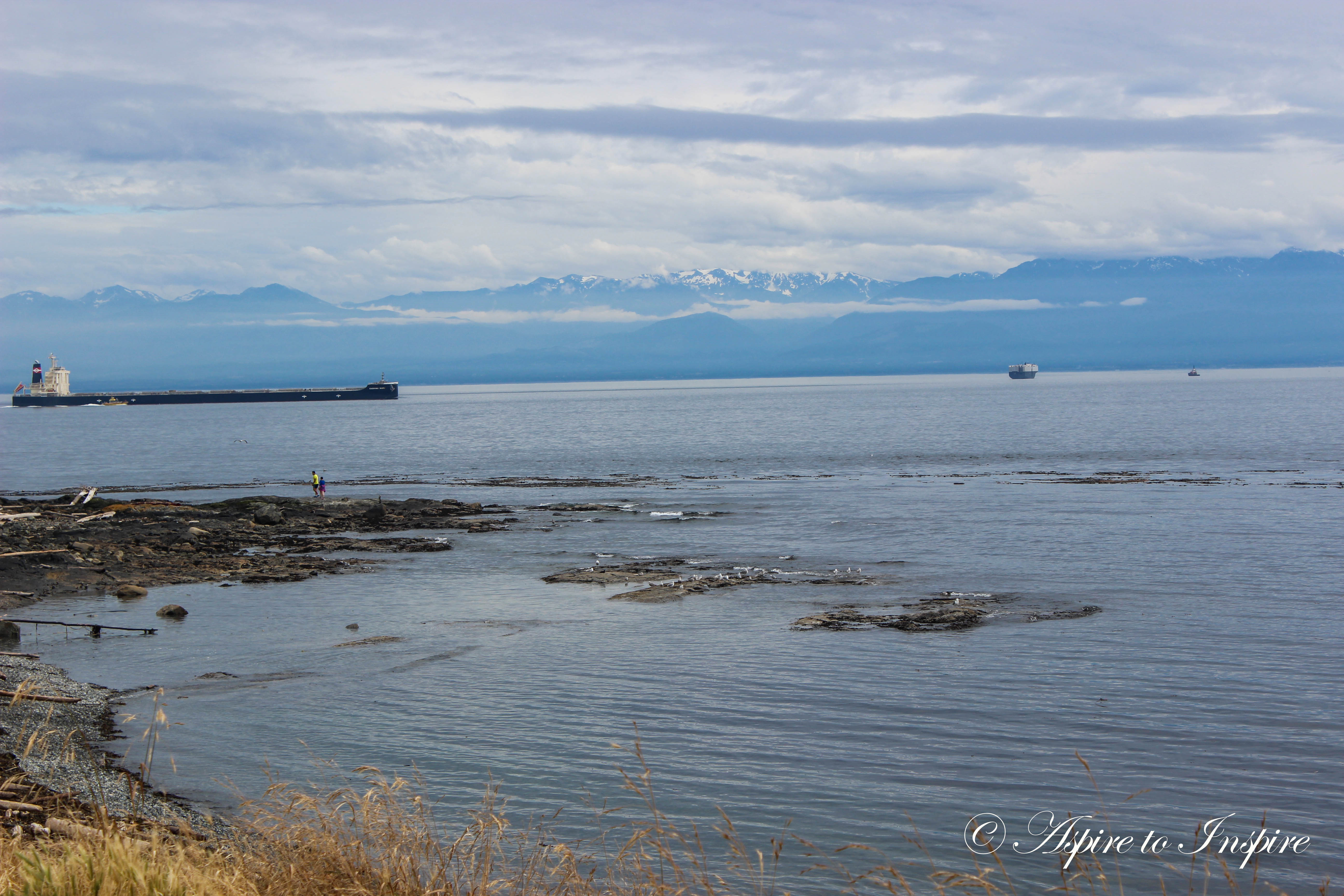 AMAZING!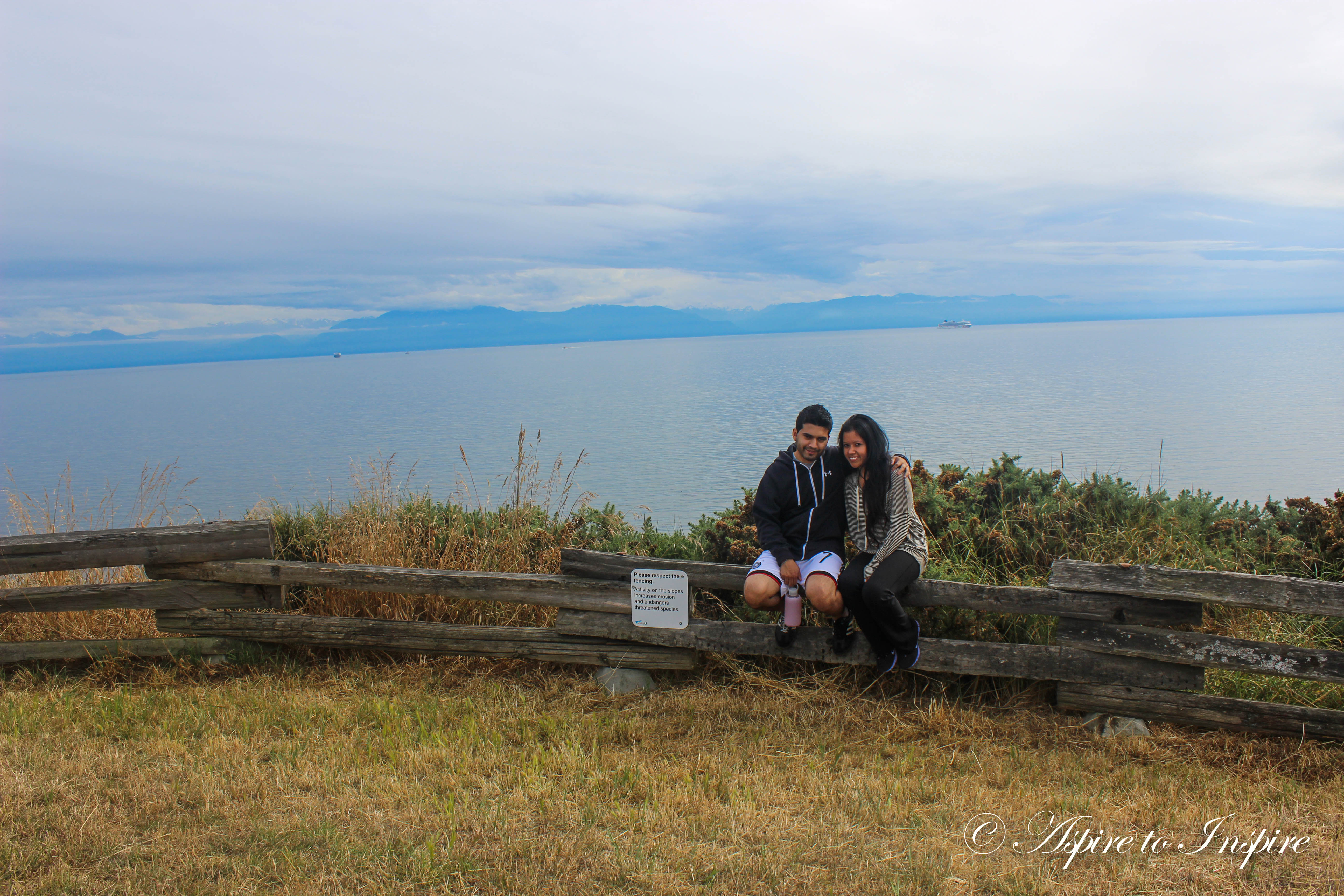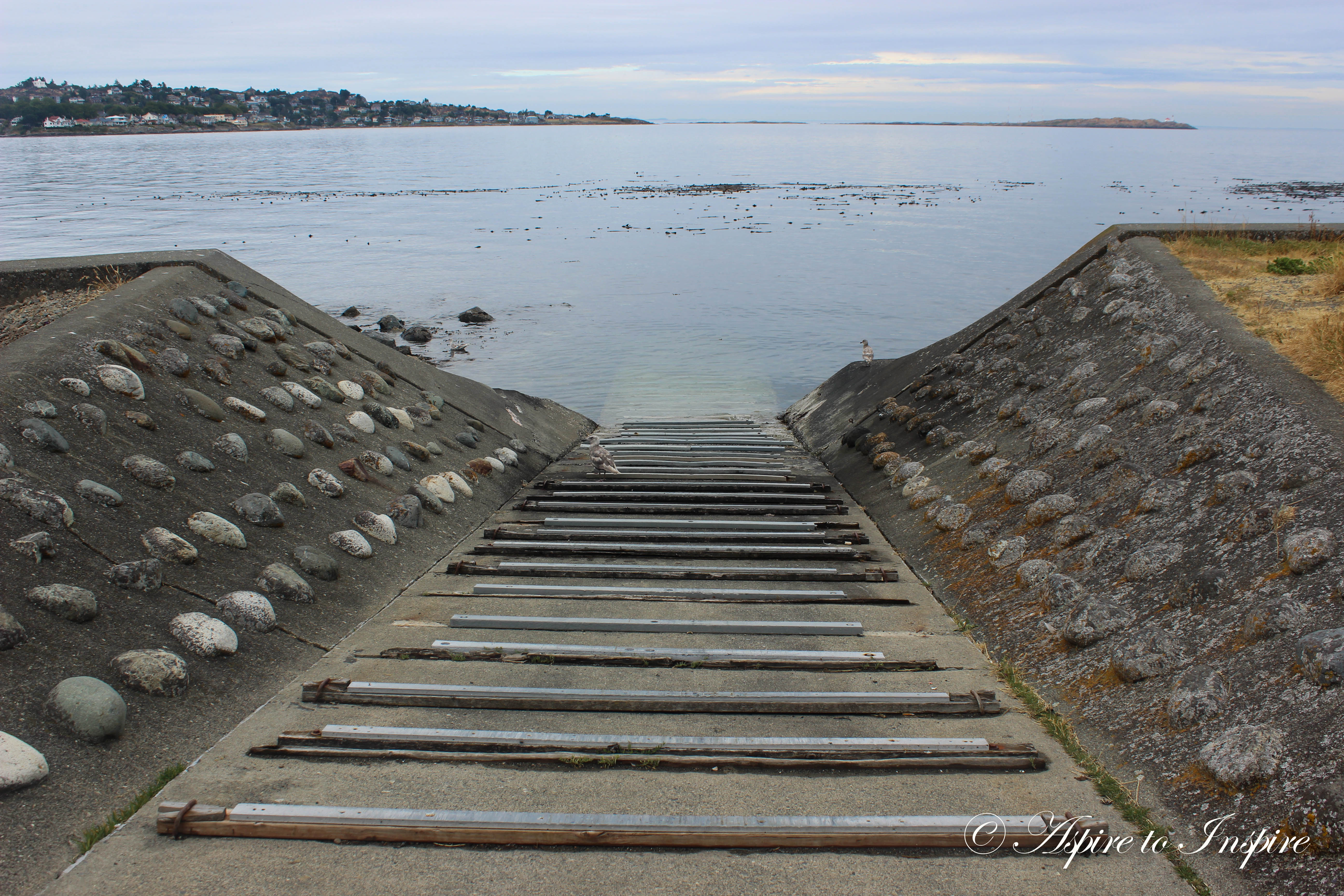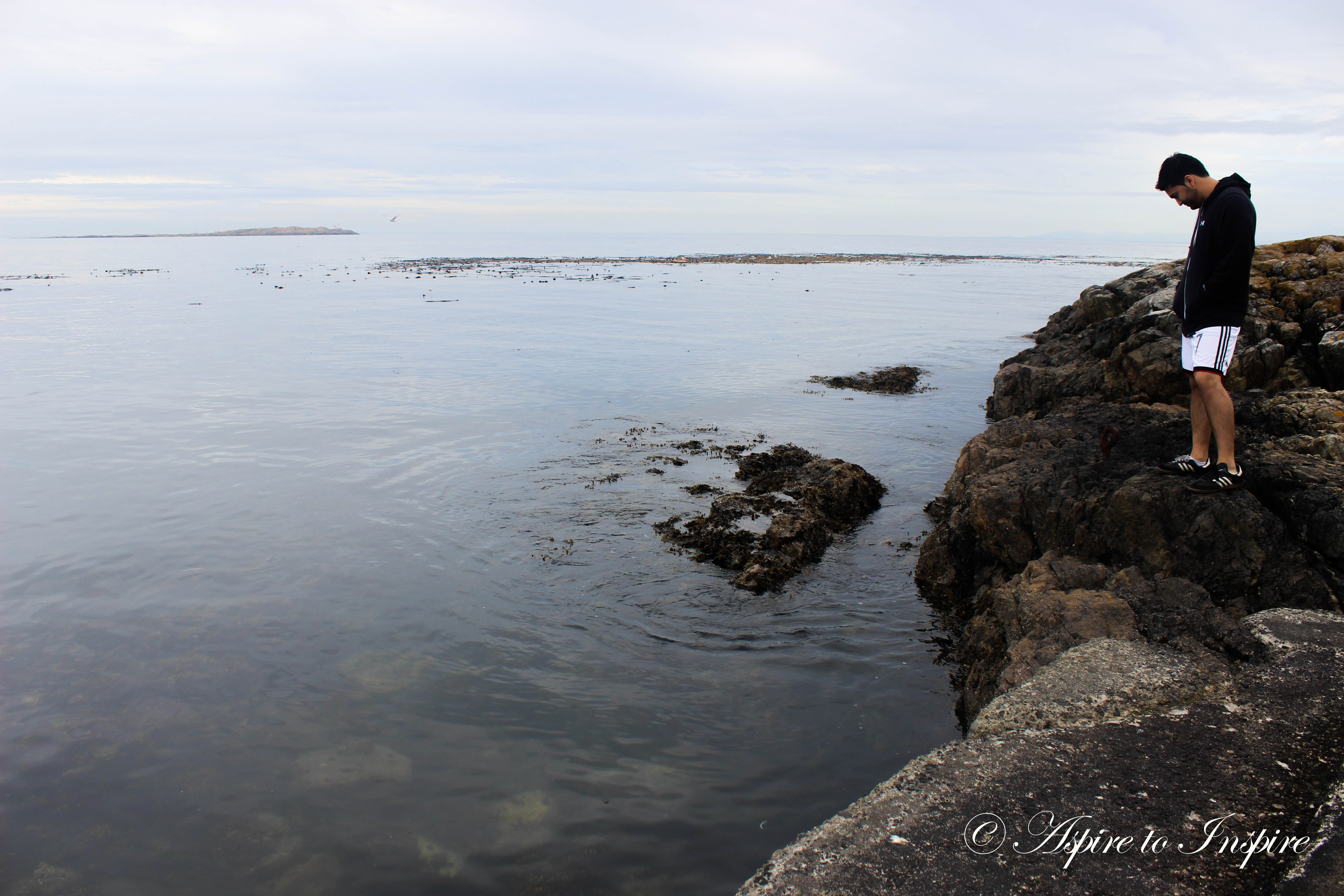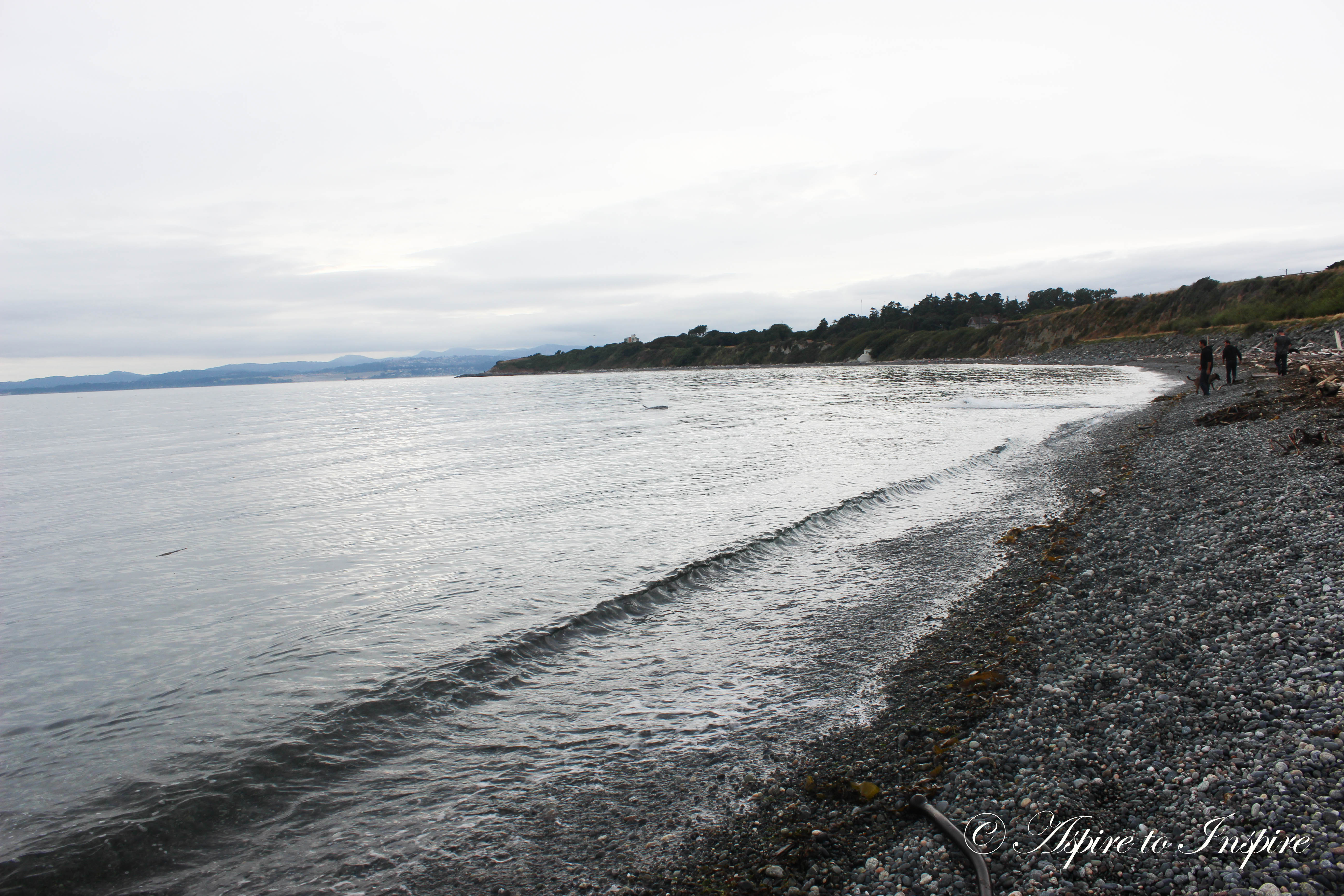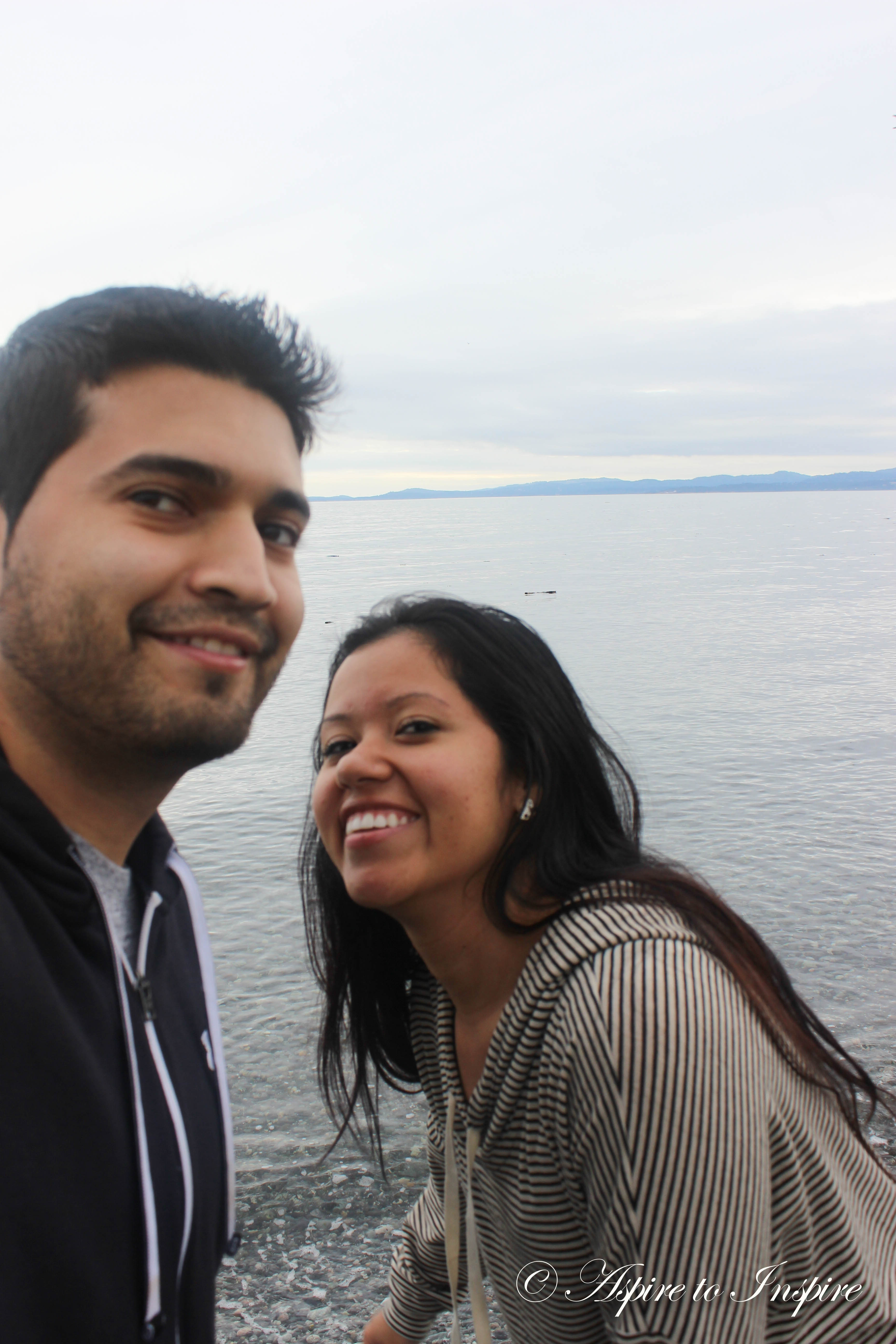 GIRLS … WE JUST WANNA HAVE FUN! haha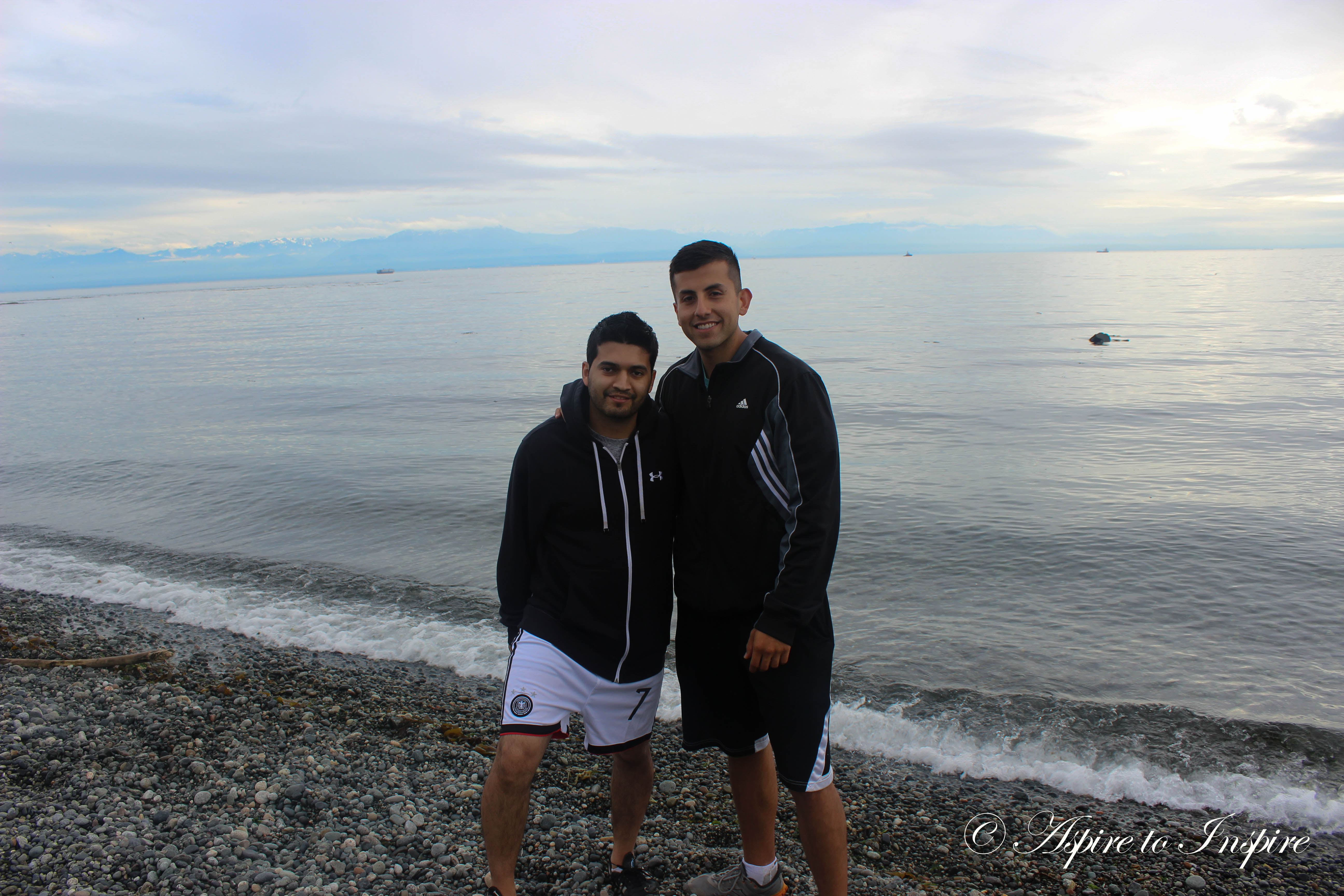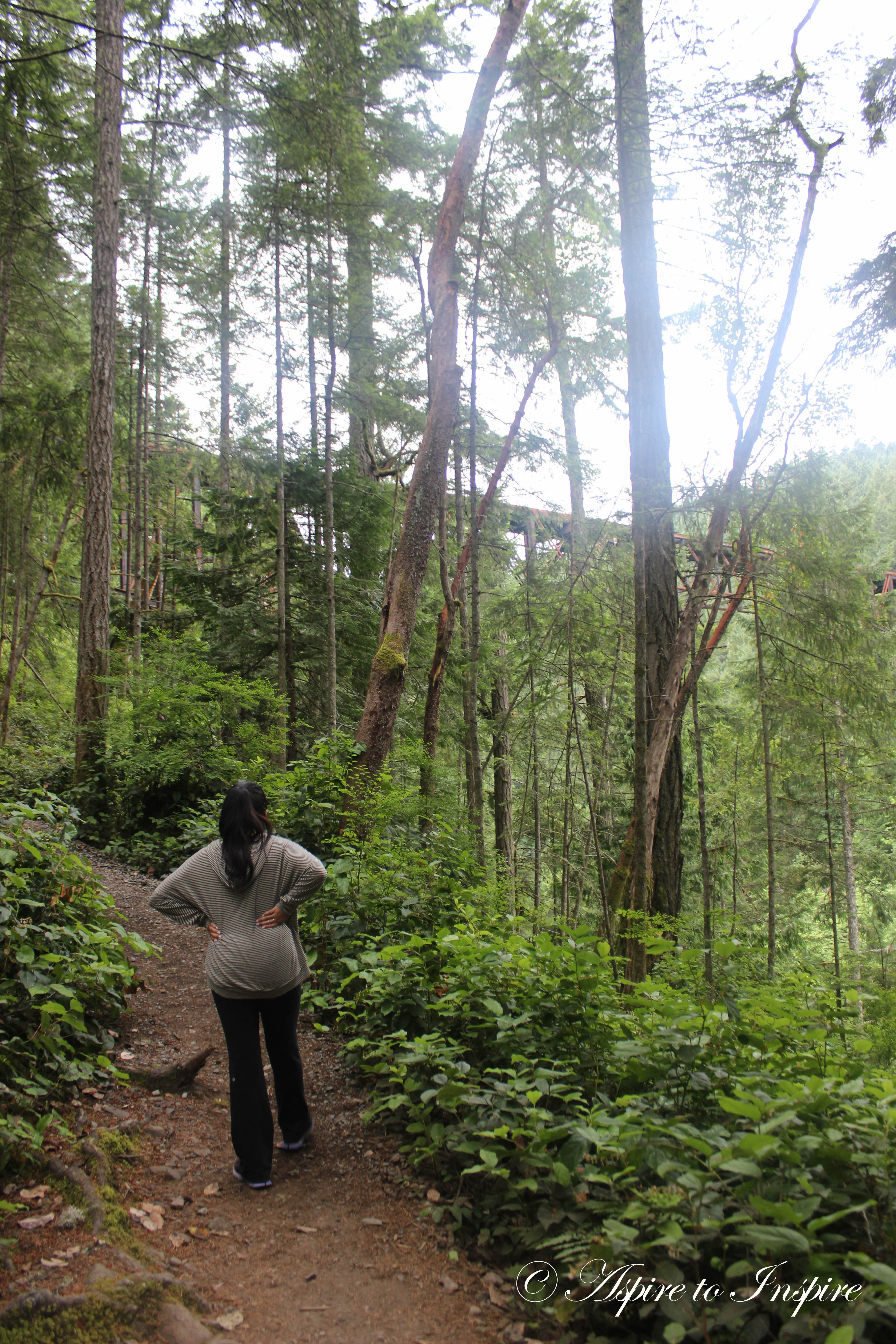 A HIKING WE WILL GO… one of things I wish I did more of where I live, is hike. As much as I'm prone to falling easily (which happened haha) I do enjoy it! Plus it a good workout- BONUS!
The two main things that were eye catching during our hike was the water fall and a deserted train track. The waterfall apparently should've been much much bigger, but it was still cute. The train track was pretty cool, you were so high up you could see all the tress and mountains around you.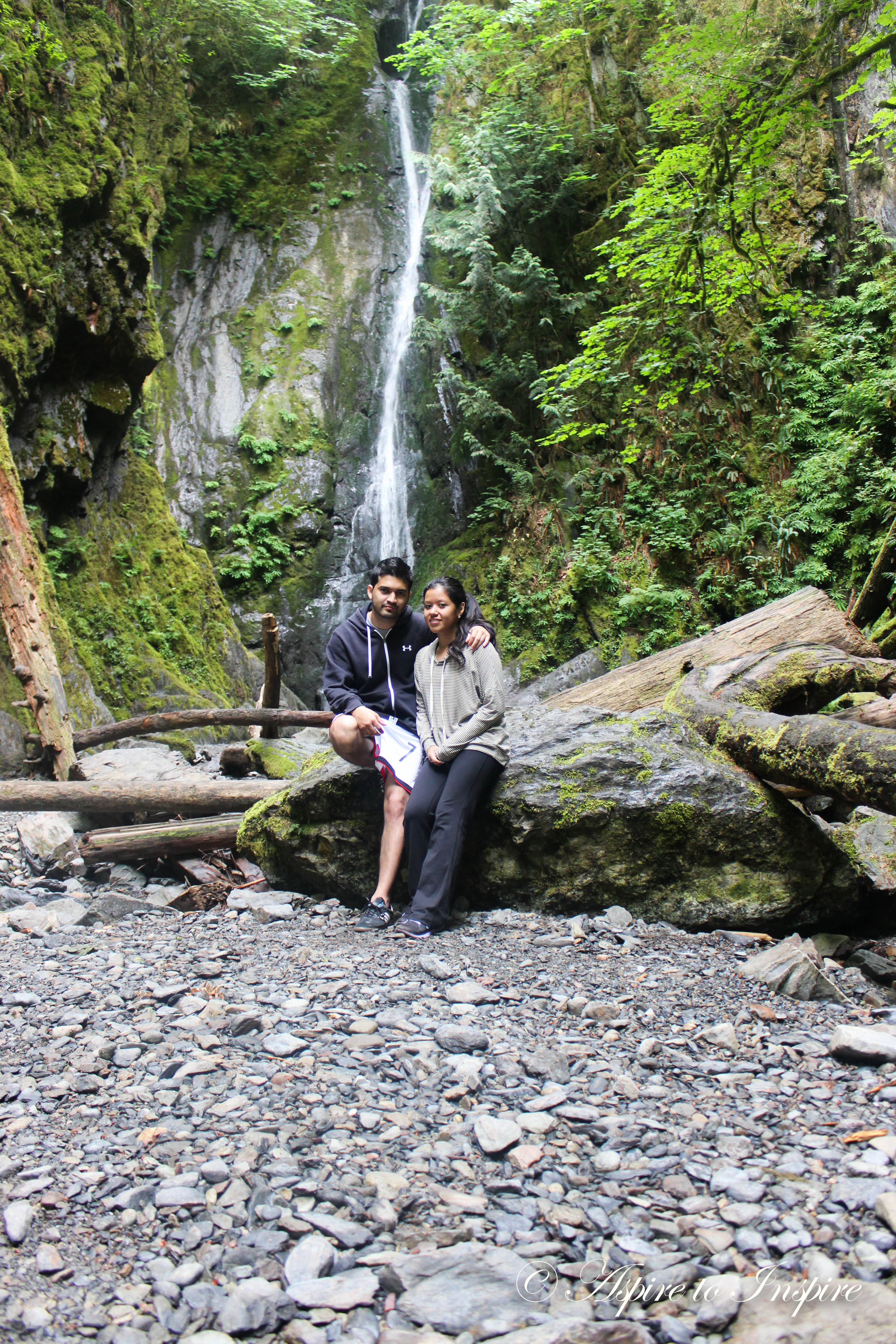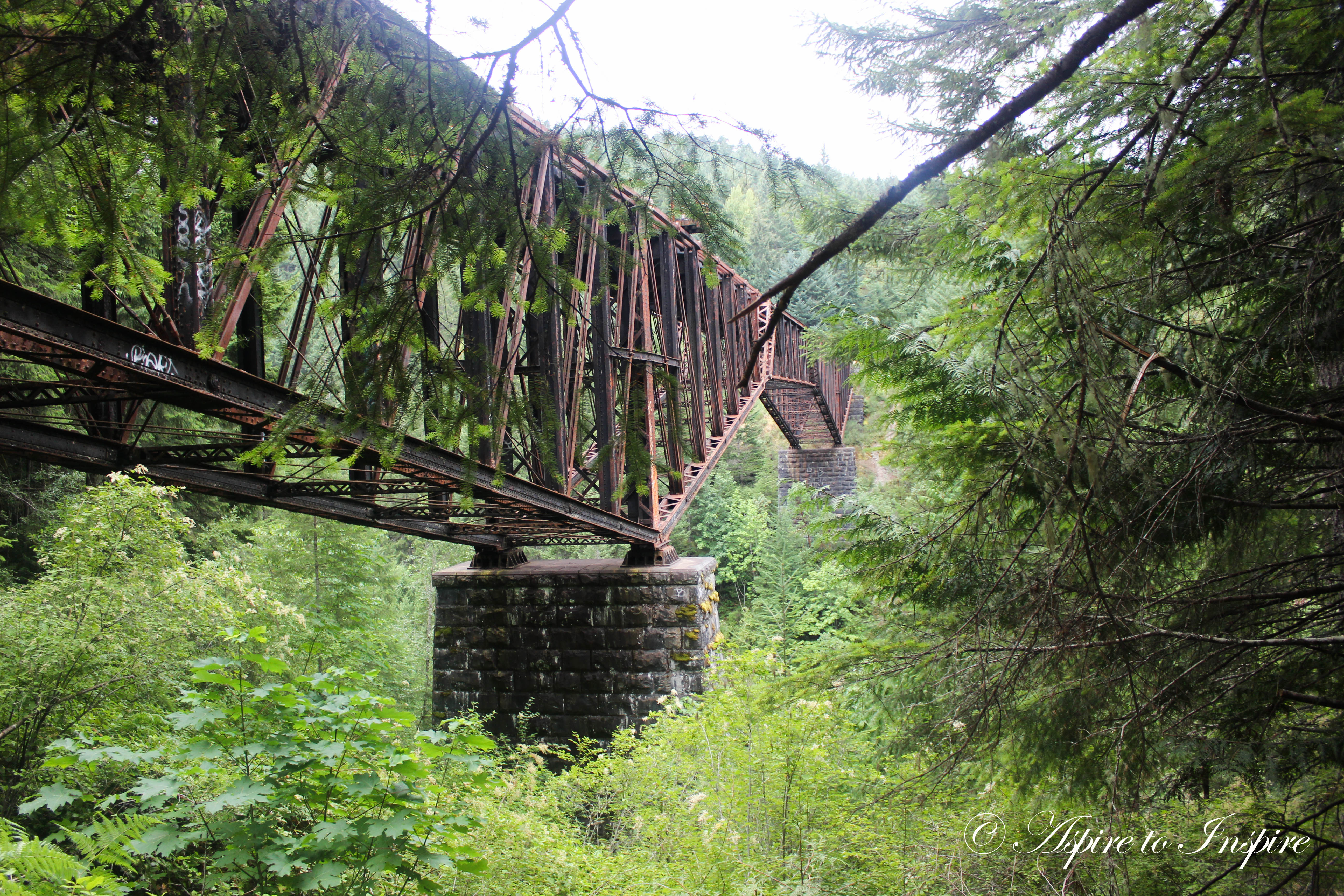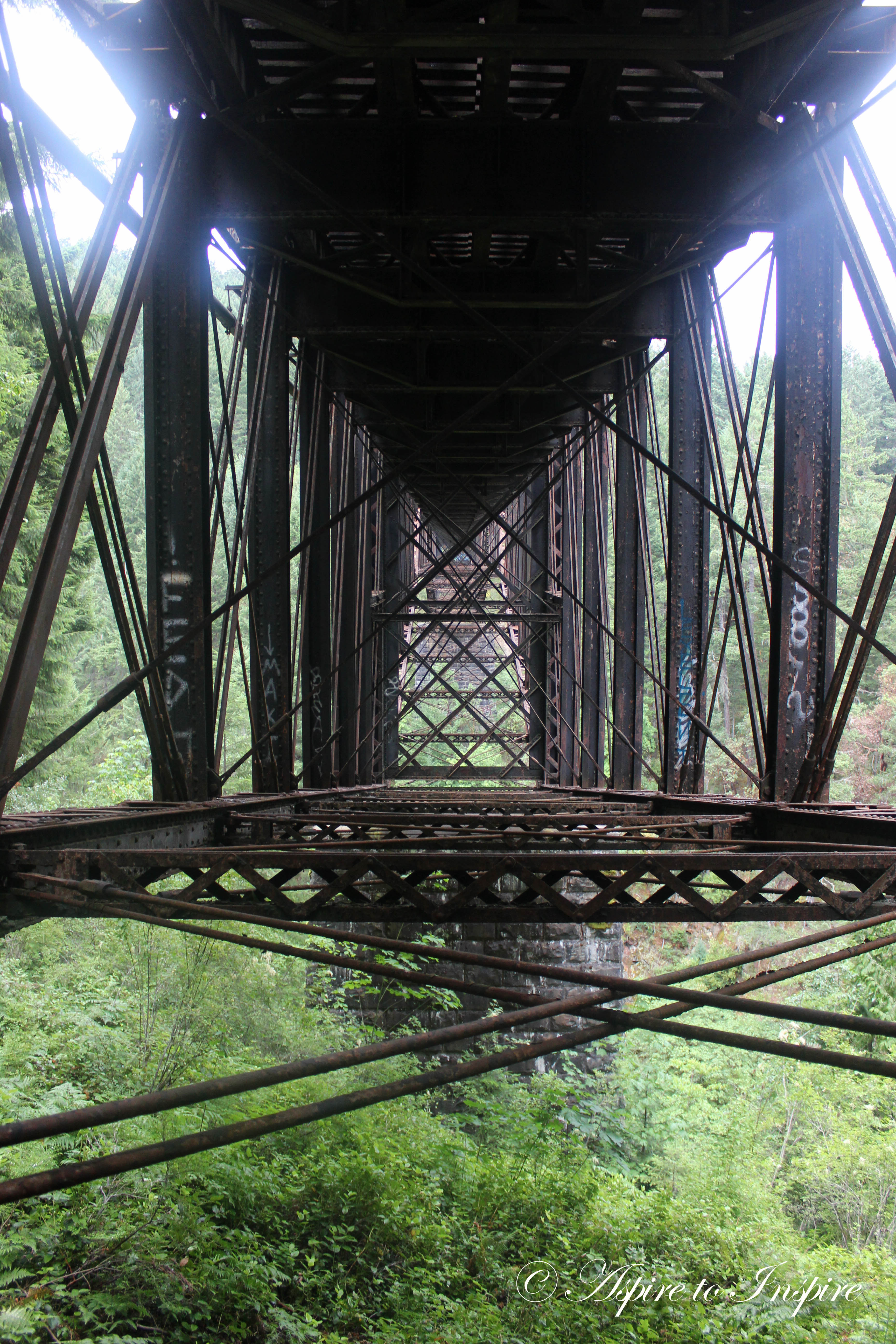 We finally made it to the top …is what I THOUGHT!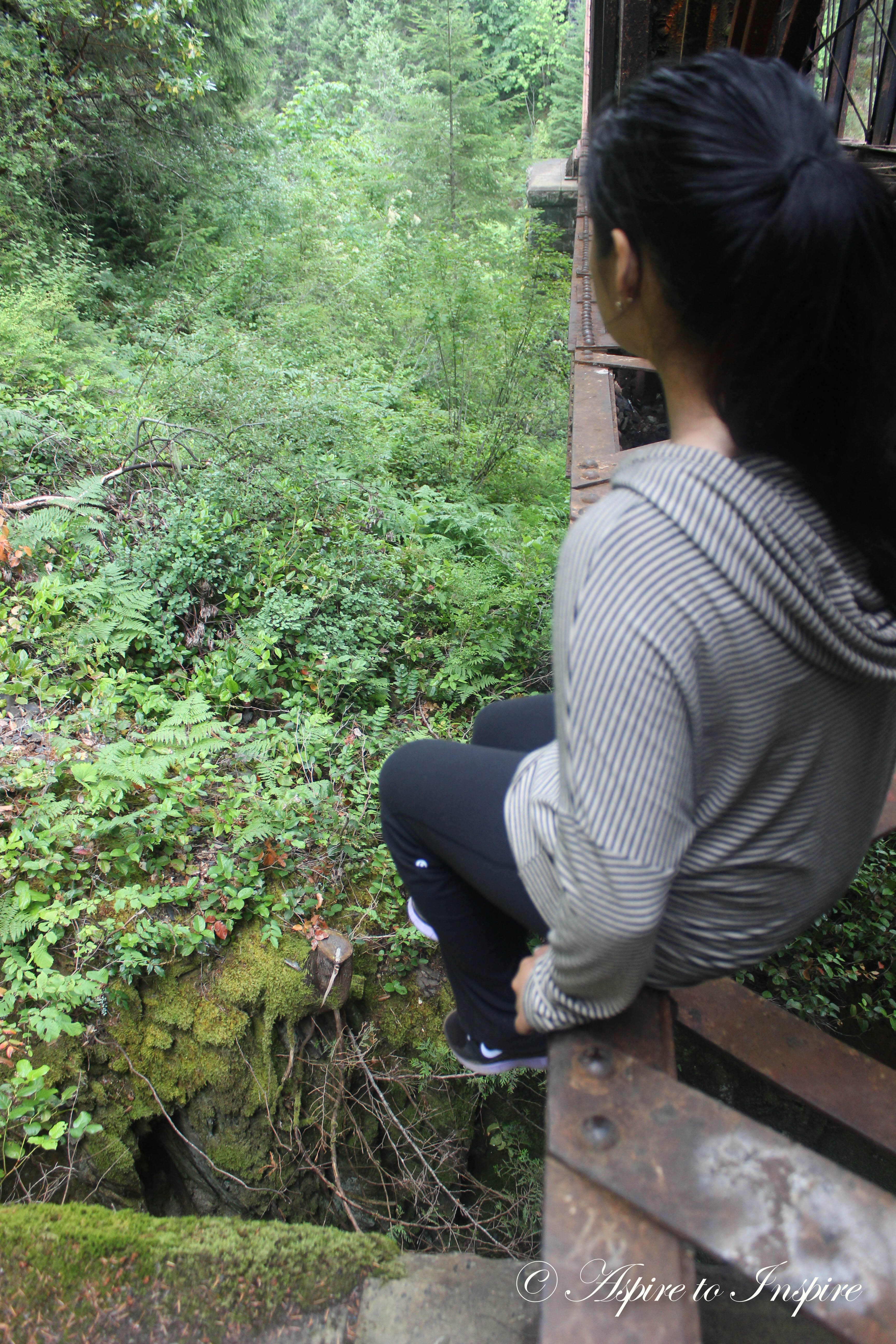 I was TRYING to be brave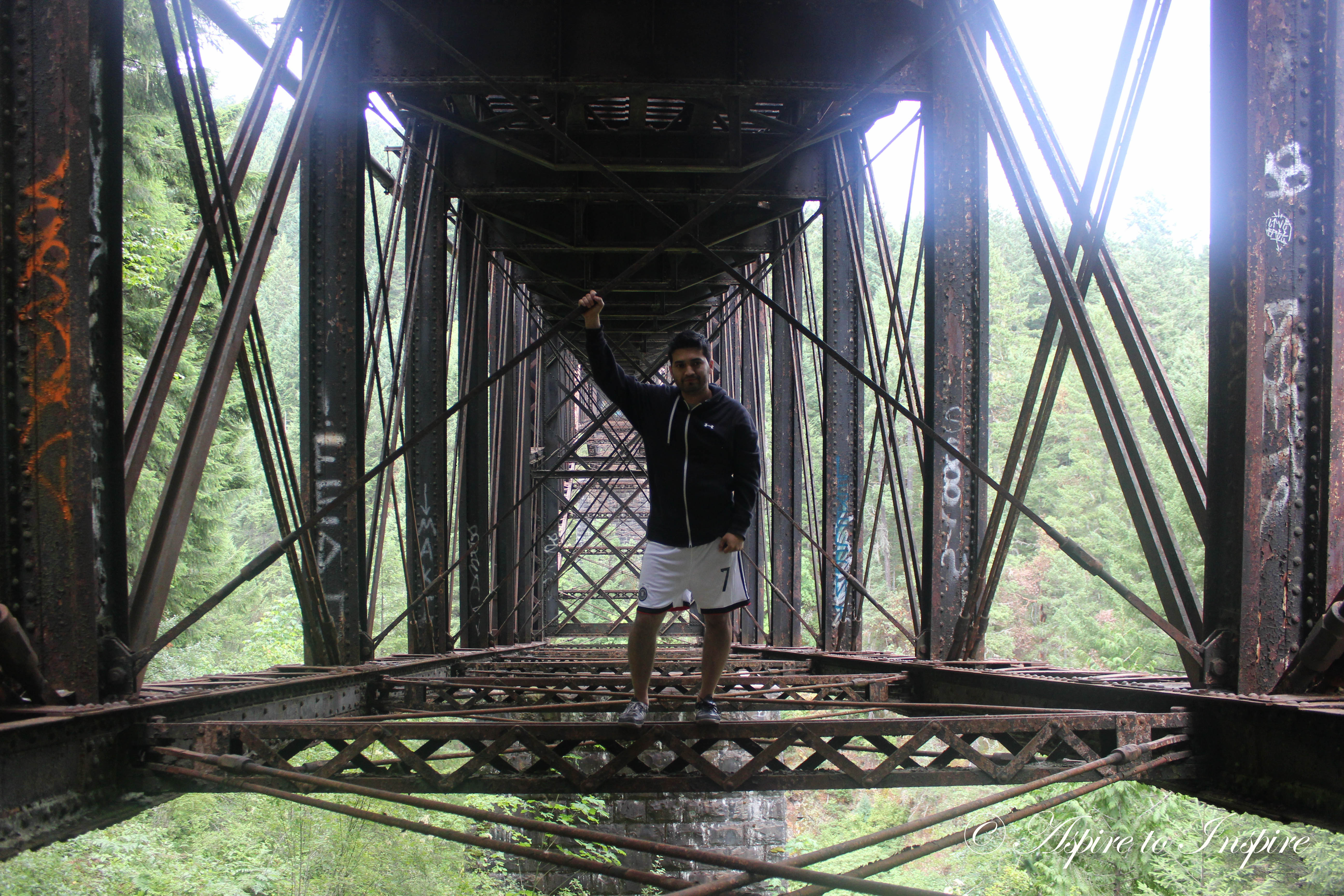 If I had really put my mind to it, I could've done that too! … yeah right.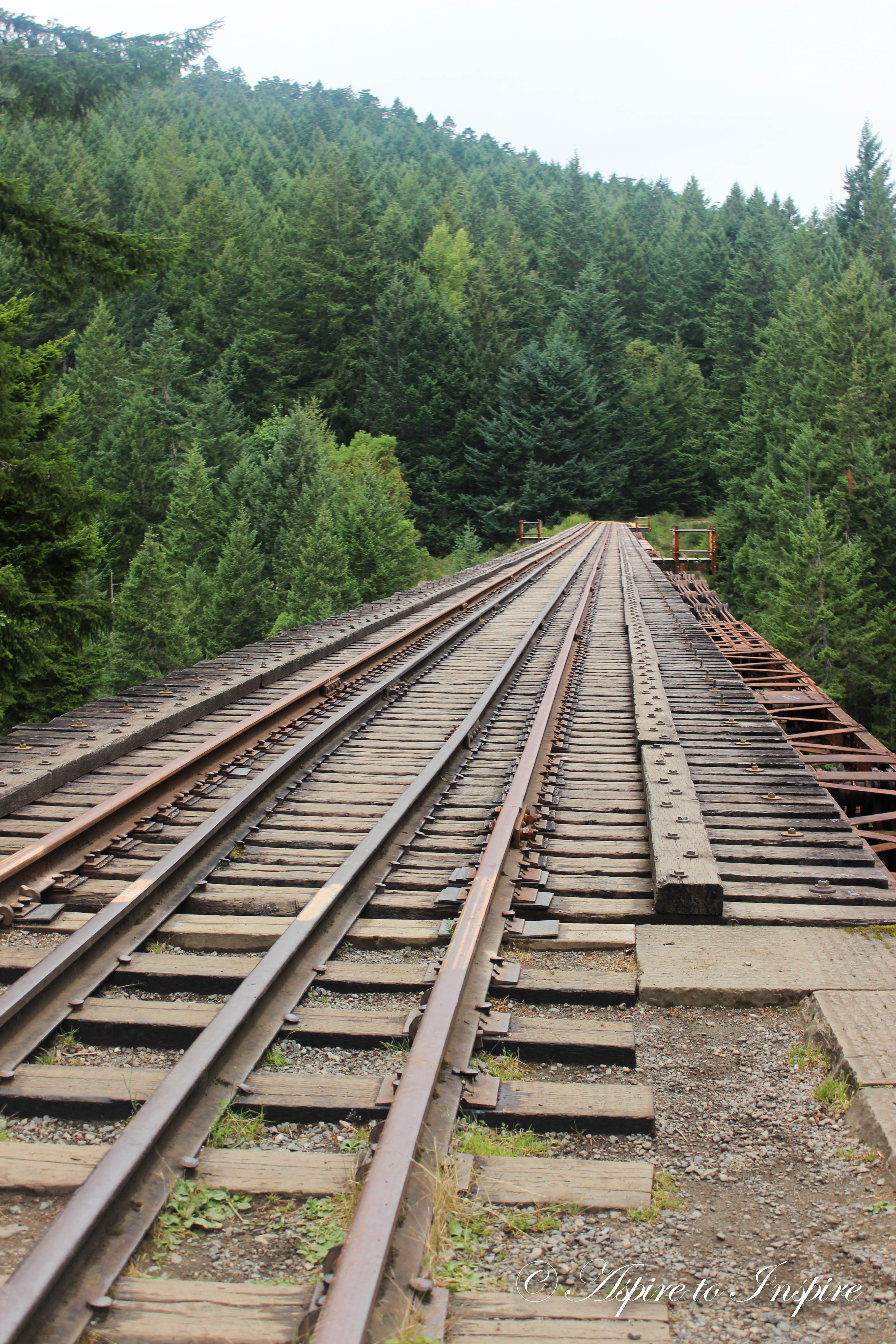 NOW, this is the top! Pretty sure I was still contemplating on the fact on whether or not a train really does pass by there anymore… No one knew but I had already figured out my escape plan ! haha … just in case.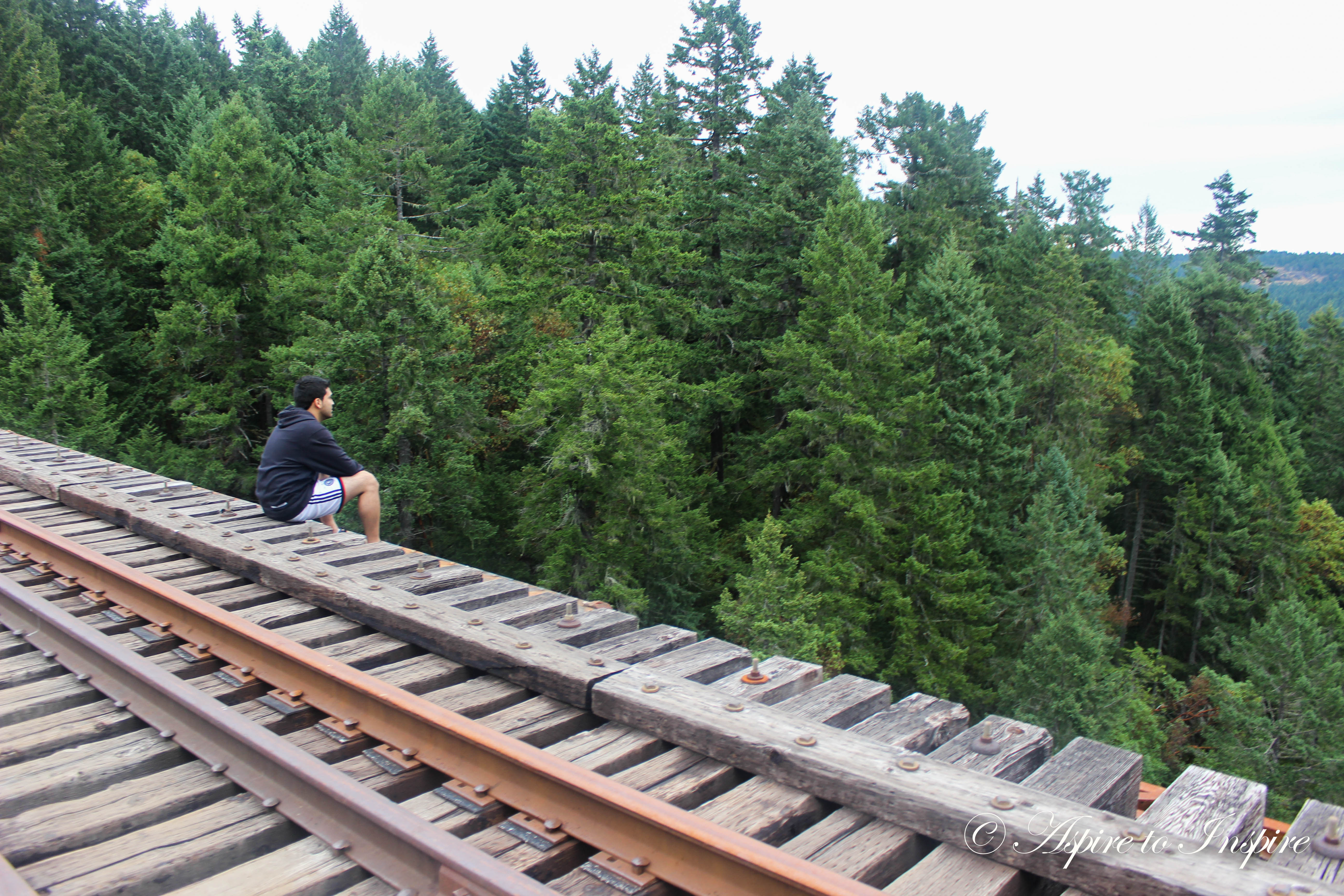 After our hike, we headed over to grab some Thai food and drove up a mountain in Saanich that over looked the city! How romantic.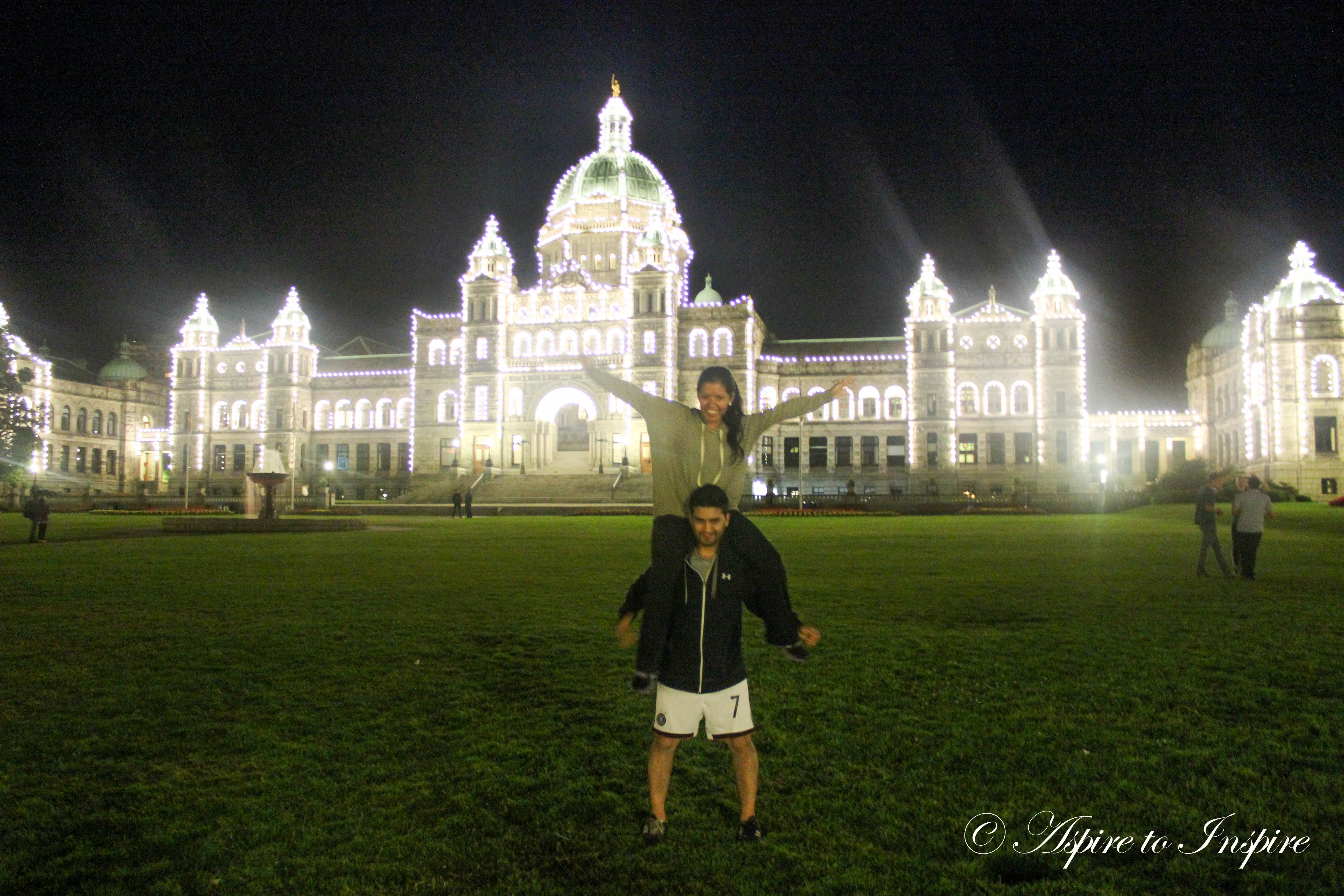 At night we finished of the day with a walk downtown Victoria, I think the BC parliament building lit up was my favourite.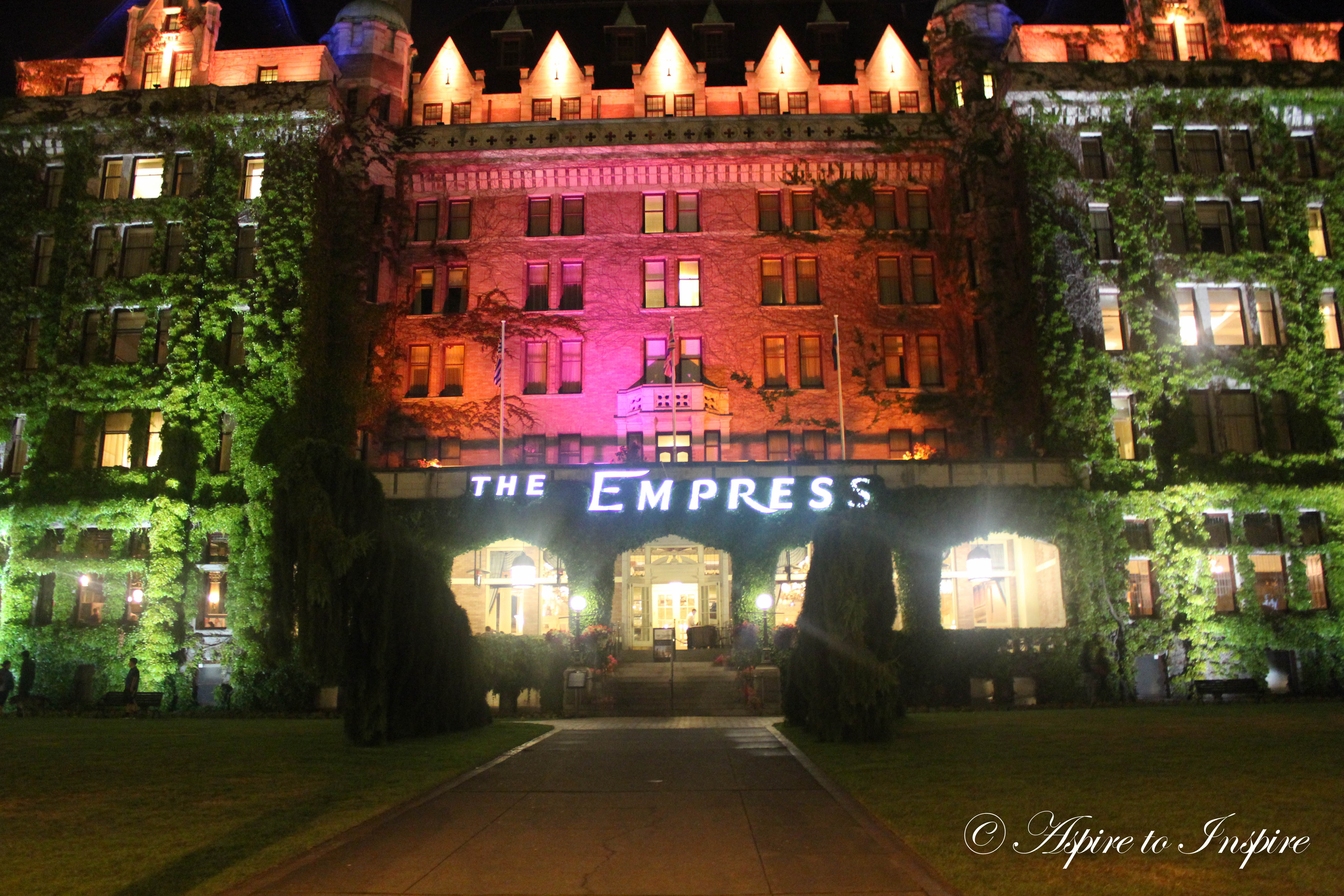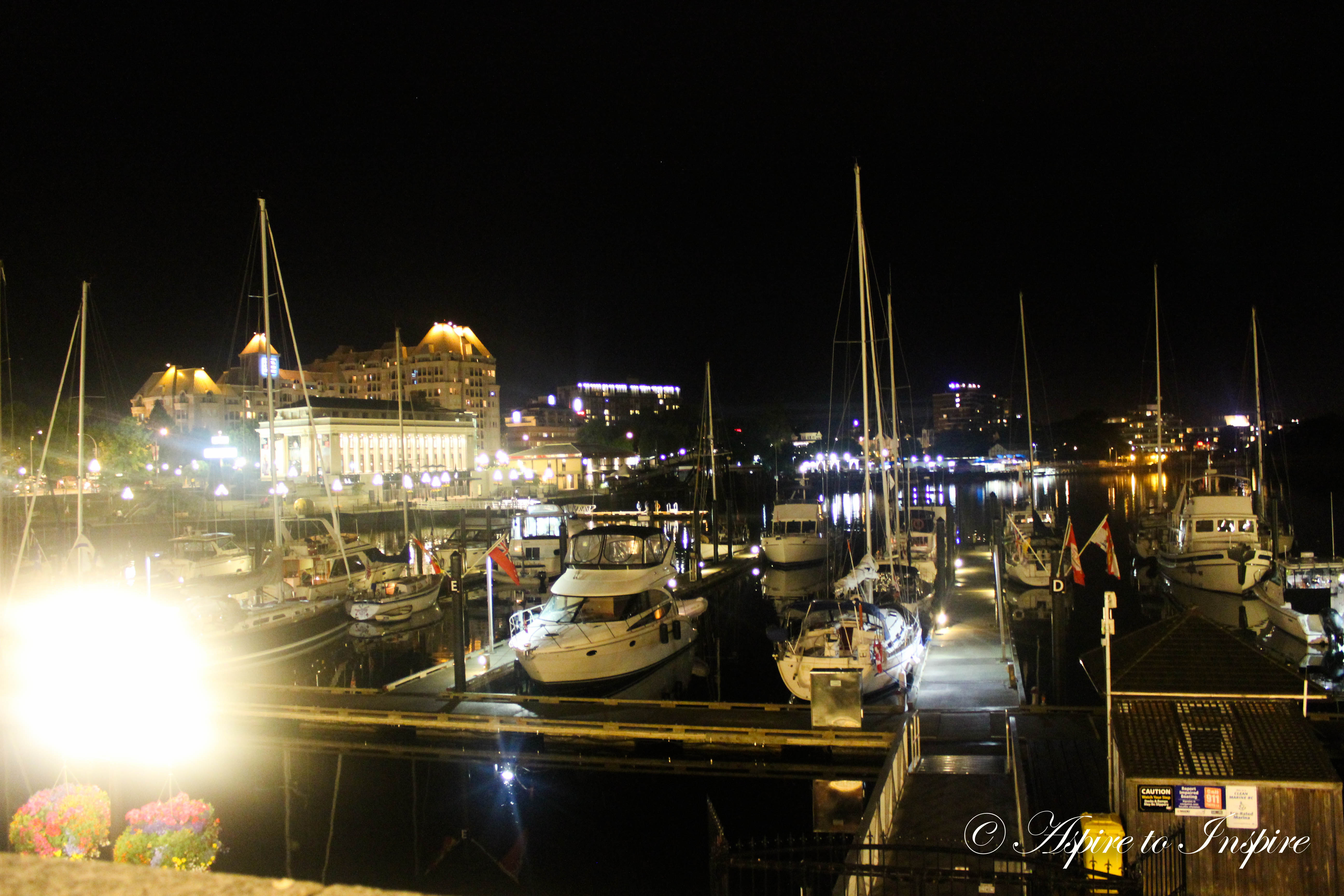 That's all for now.
To be continued….
Thanks for reading,
Maritza, xo.