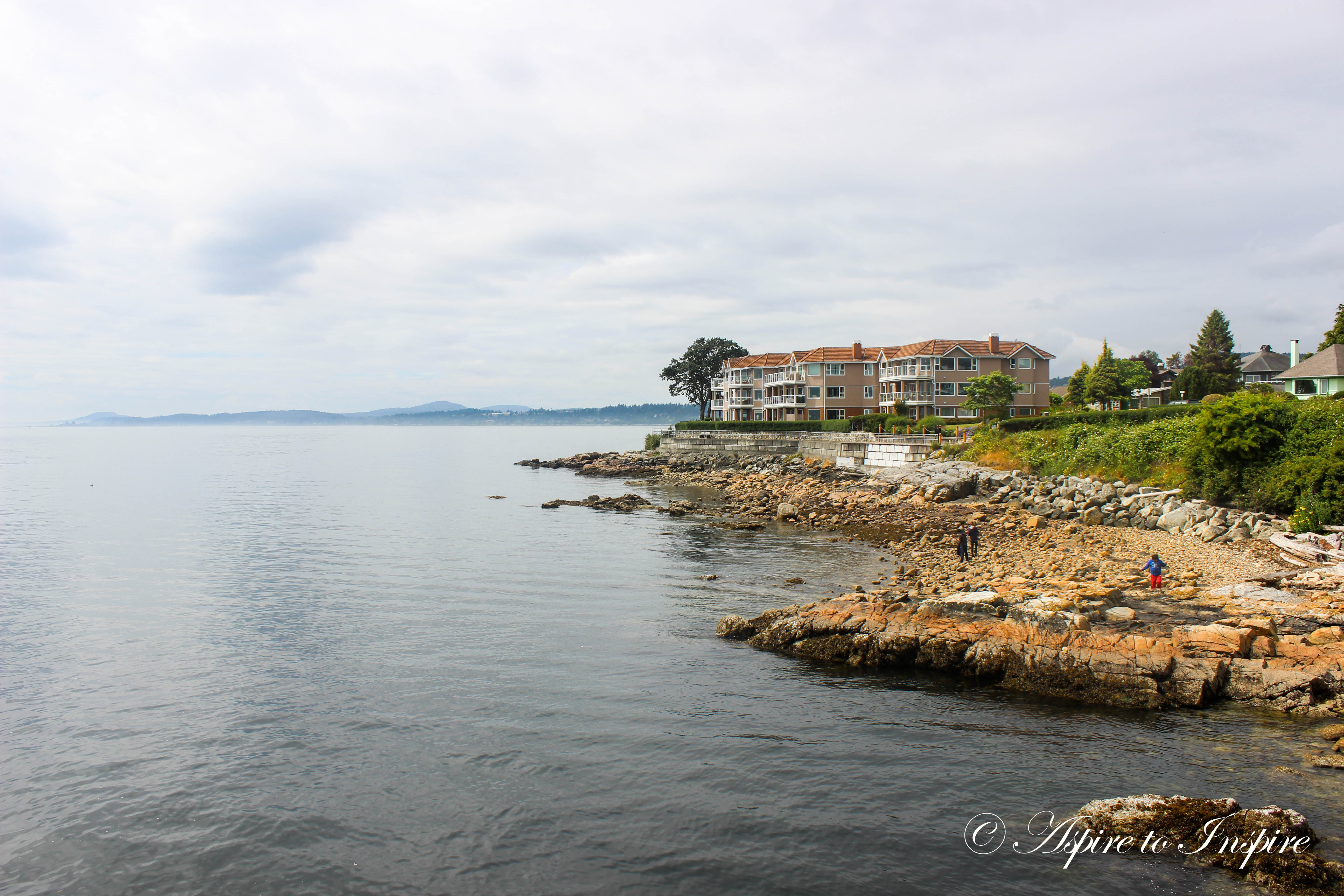 DAY 3- Our second last day by the Pacific and a last look at the Island.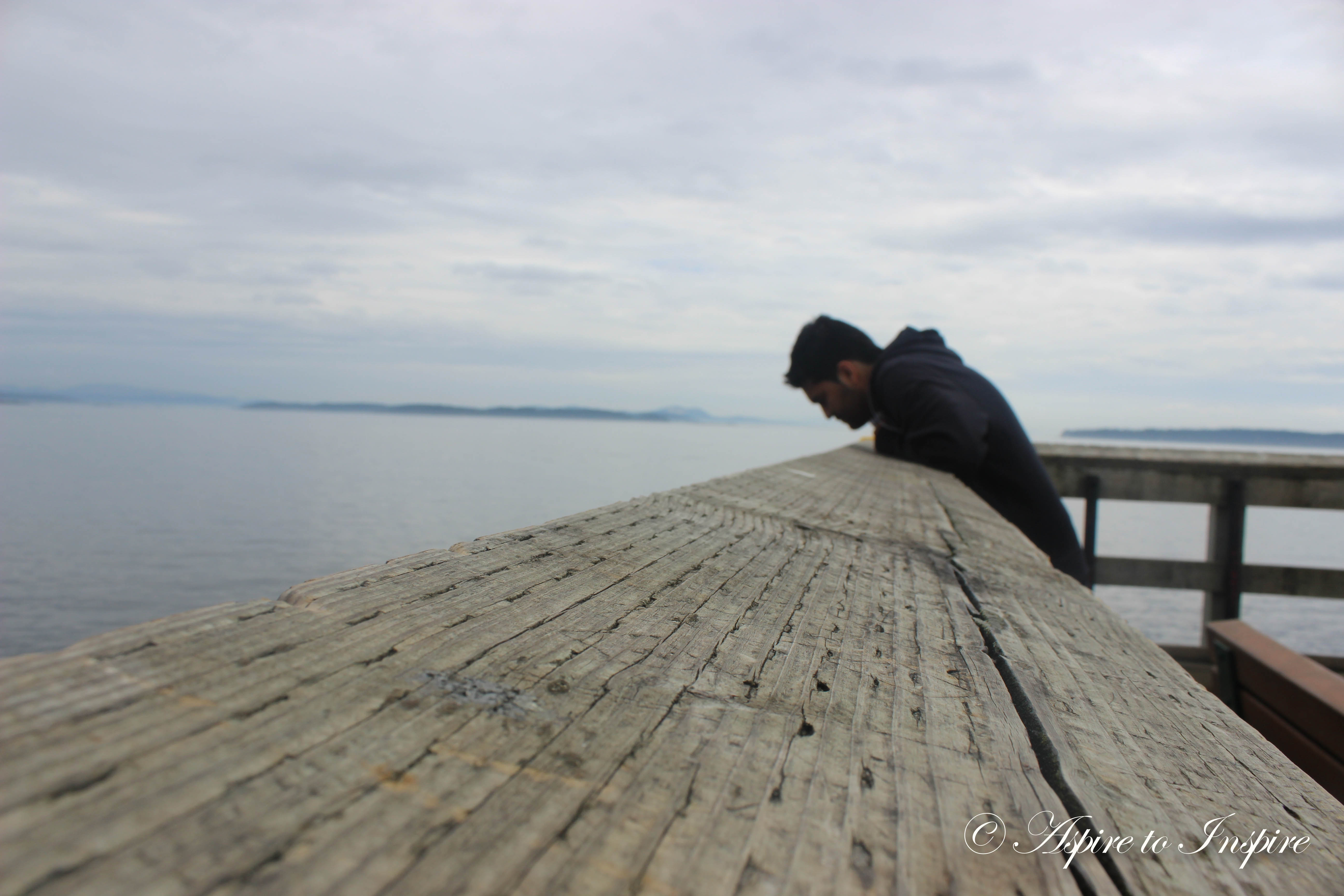 Being here made me appreciate nature a lot more, the scenery around is so wonderful. Such a relaxing setting!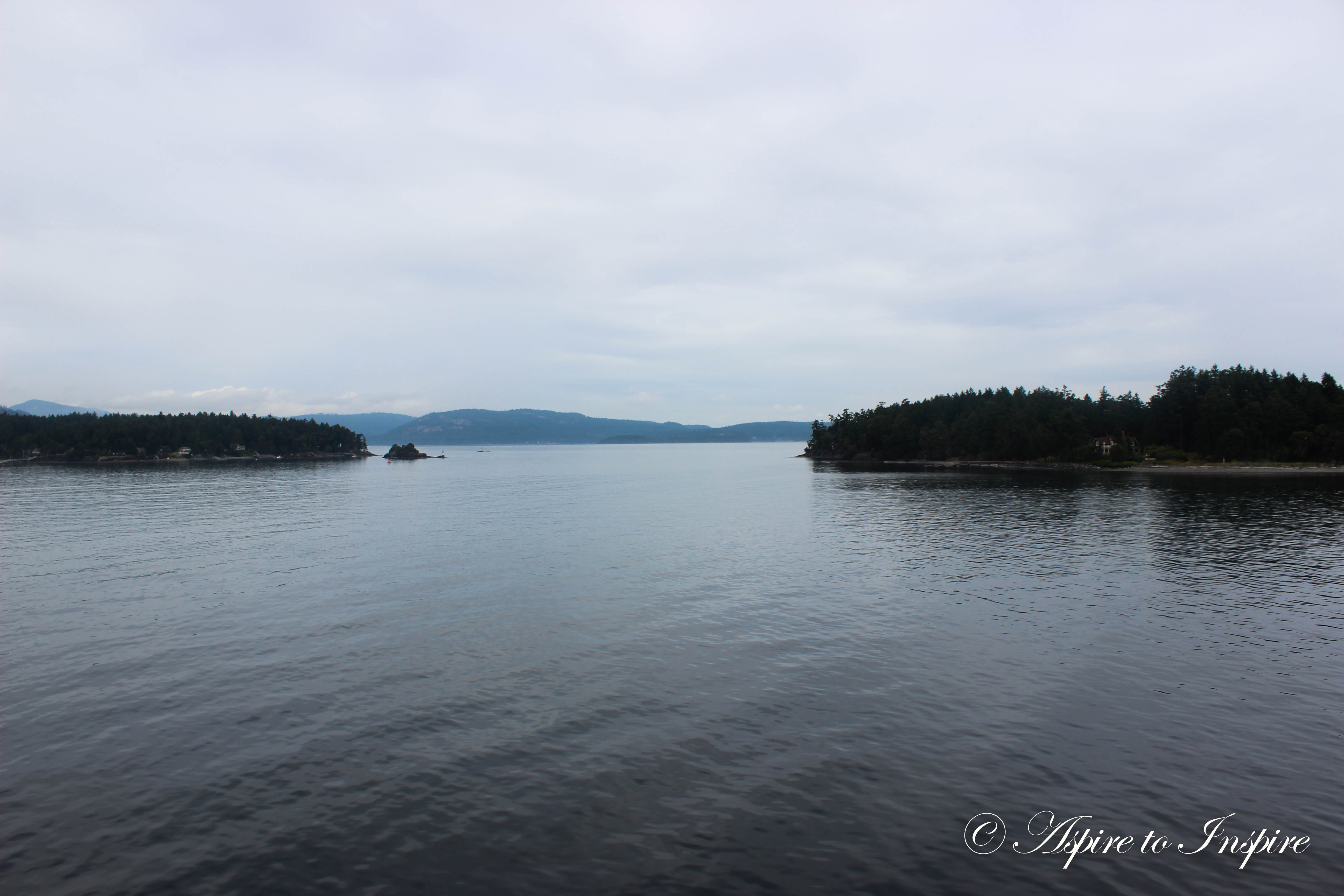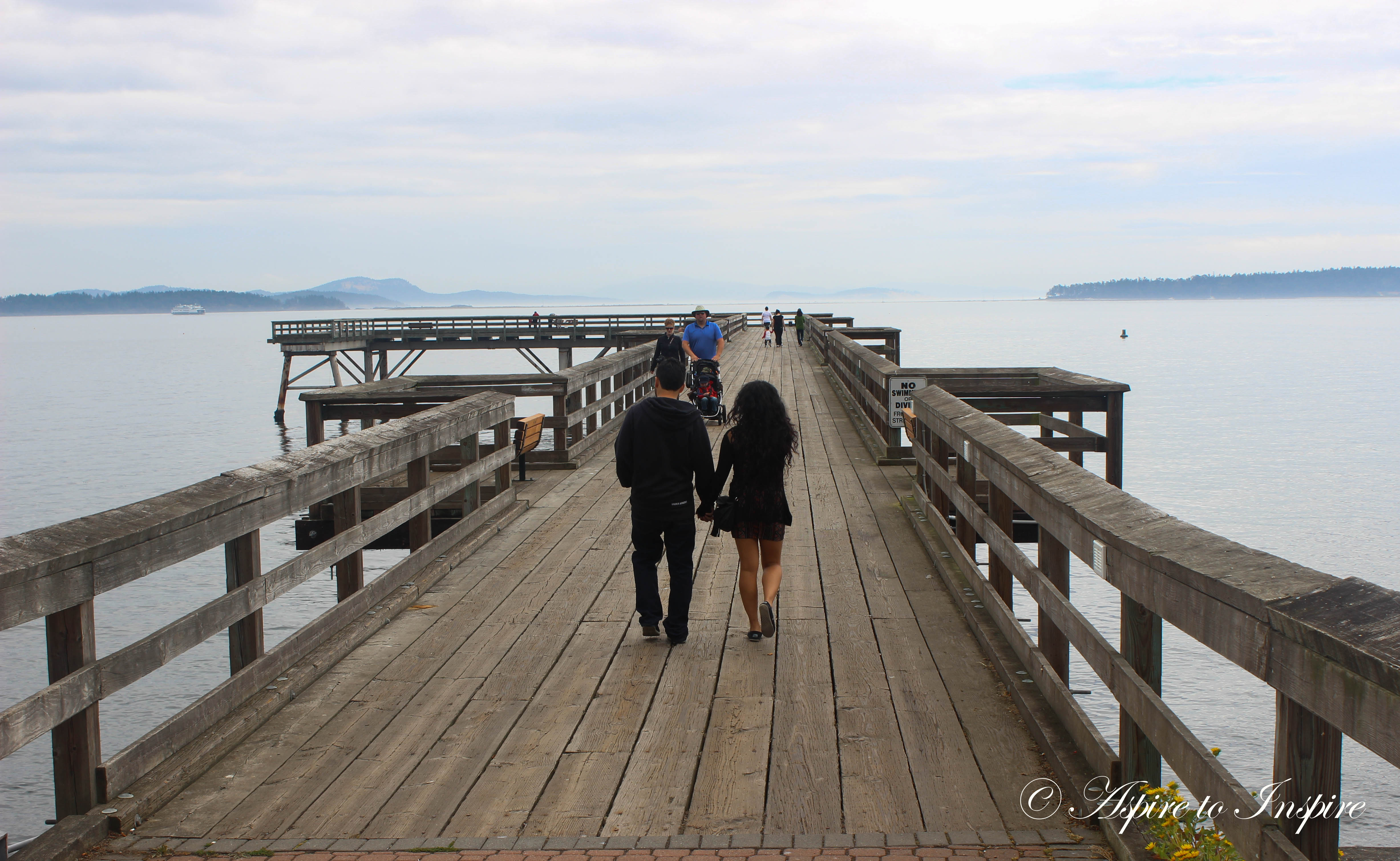 Time to say goodbye to our friends and the Island. We definitely will be coming back, no question about it.
We headed back to Vancouver, threw our luggages and were out the door. More adventures ahead…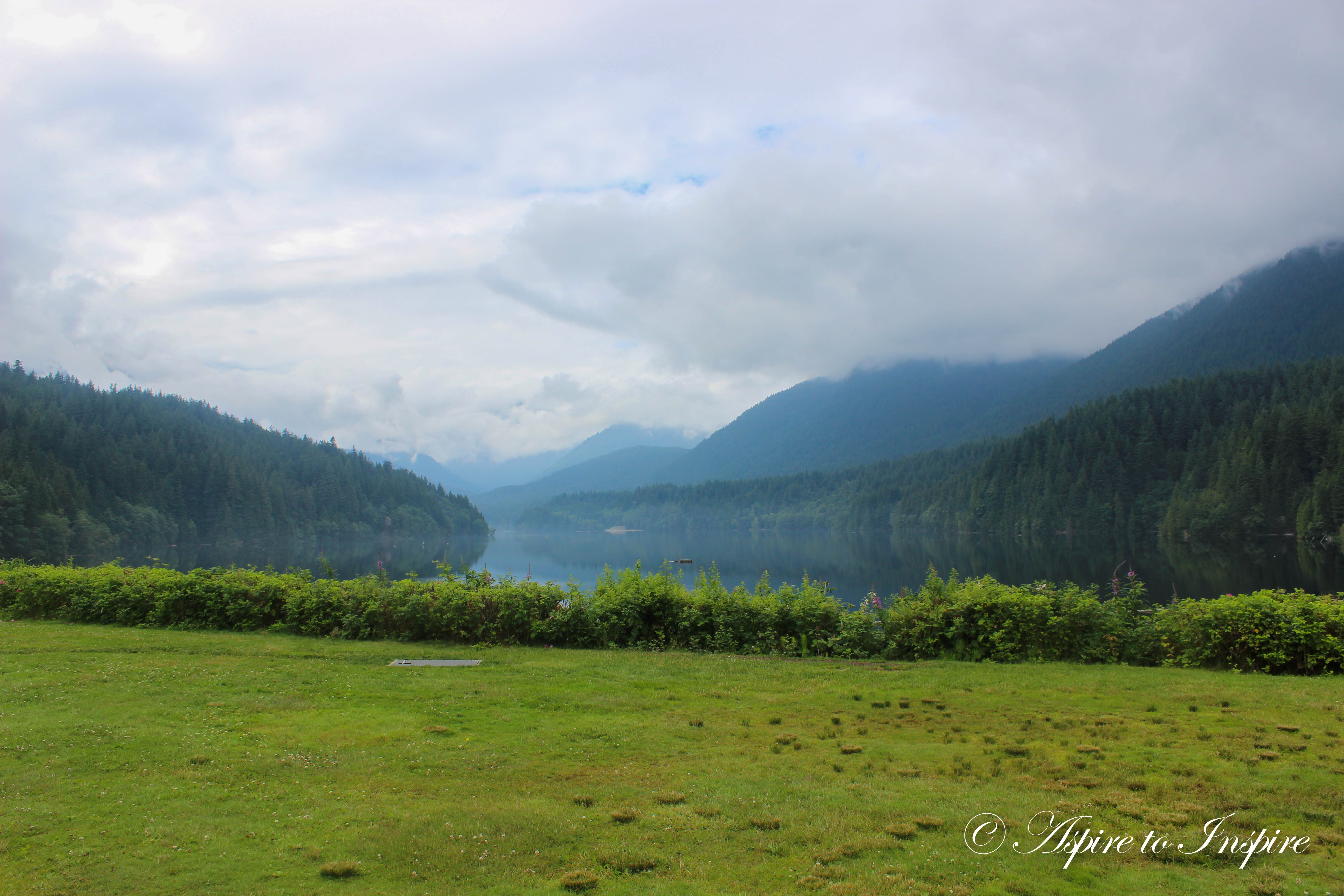 Can we all just take a moment and take THIS scenery in?… You know when people saw "the picture doesn't do it justice"… I couldn't agree more after being there and looking through these pictures, Its not the same. So everyone, YOU NEED TO GO! Looking at this in person is BREATHTAKING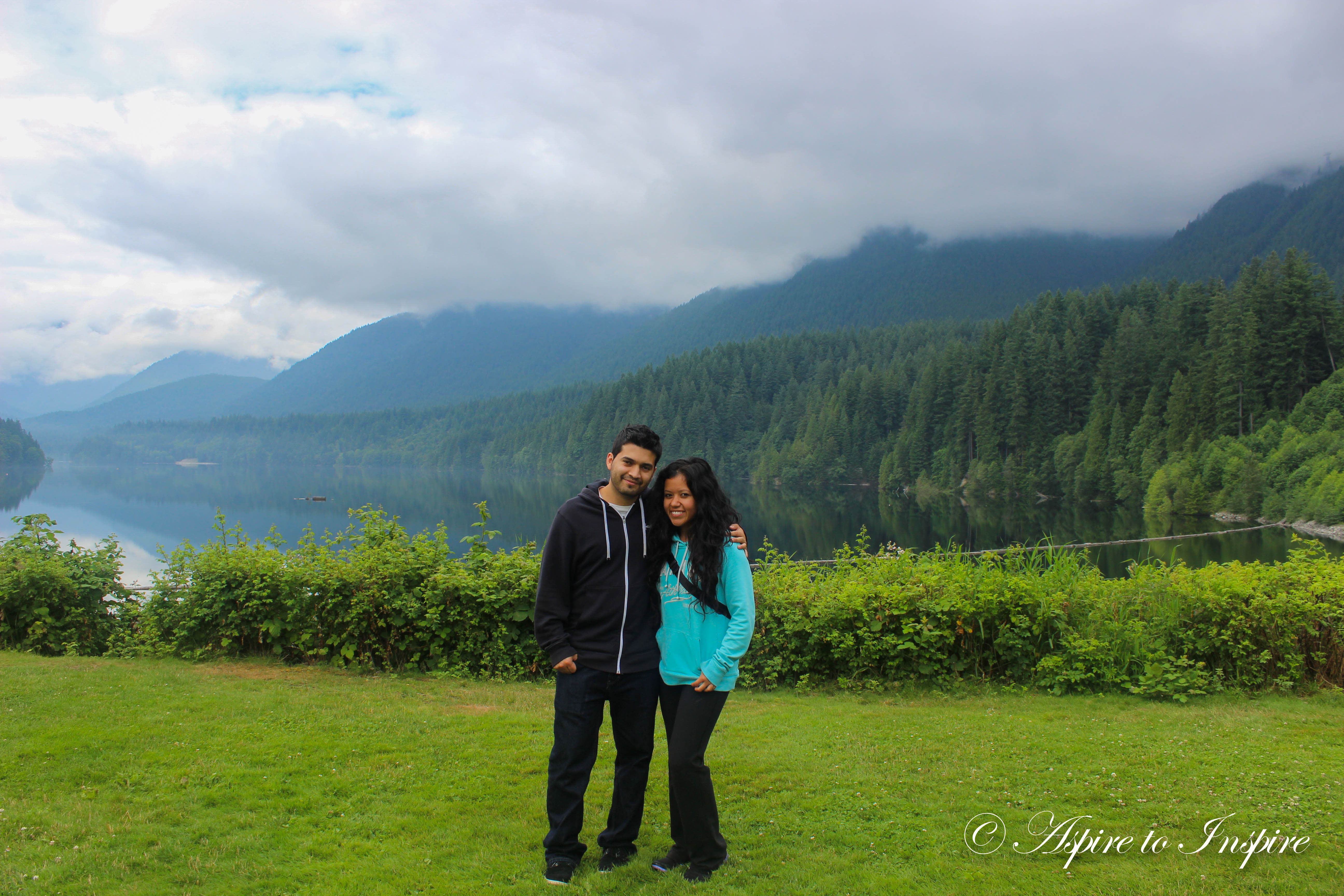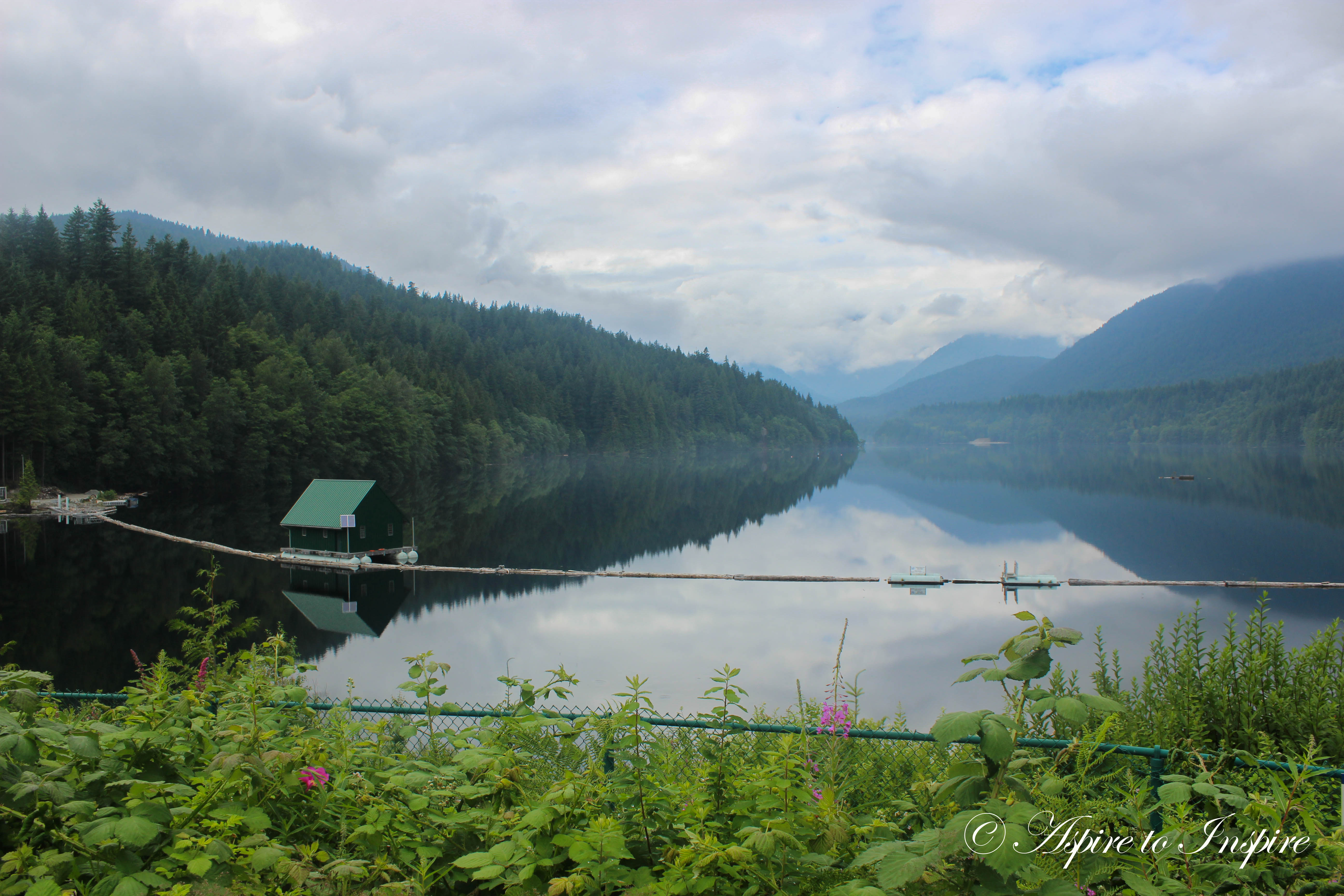 We actually didn't even know about this place, we were headed to Capilano suspension bridge but our awesome and helpful cab driver recommended us to see this, I'm so glad we did this quick stop. This place was called "Cleveland Dam".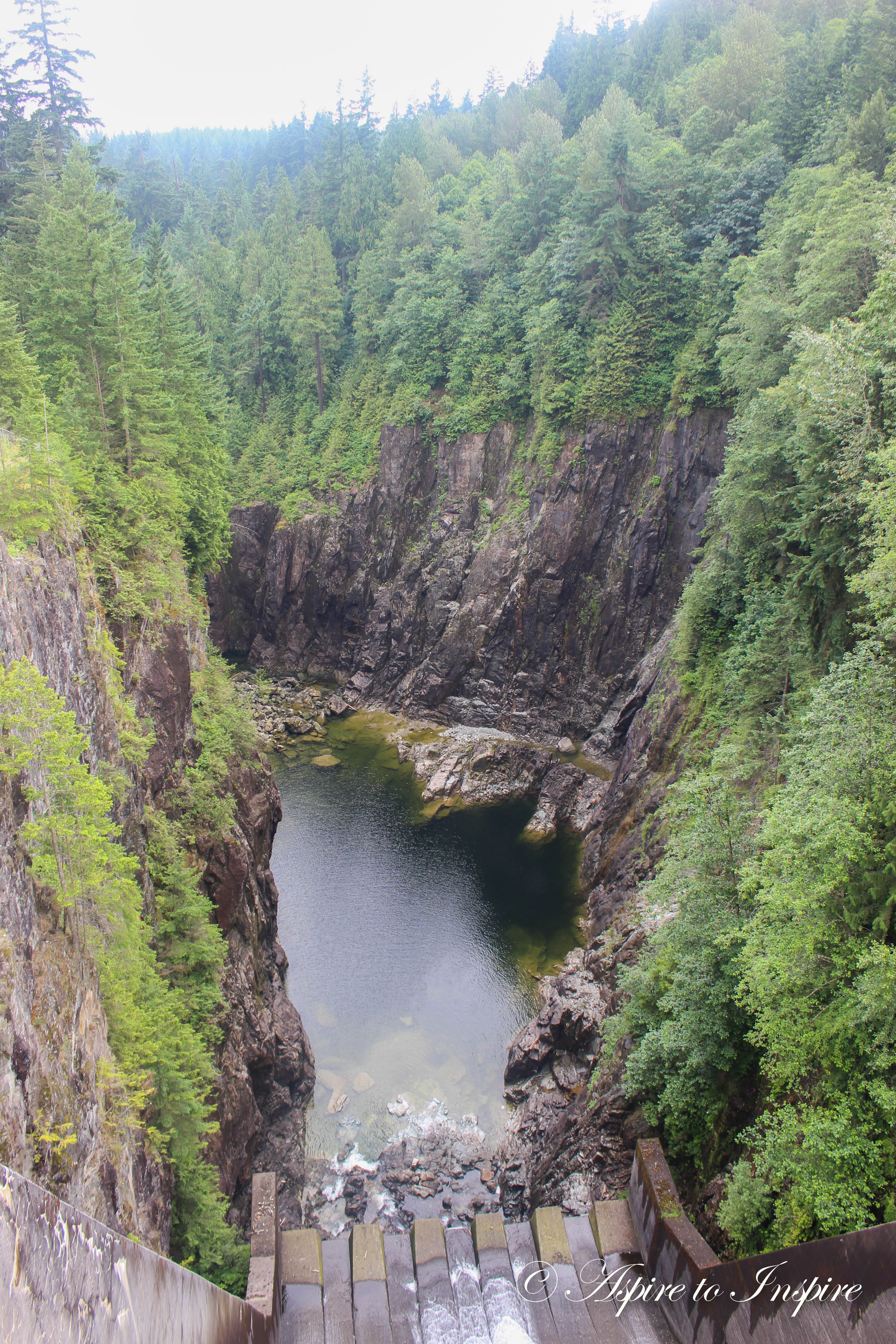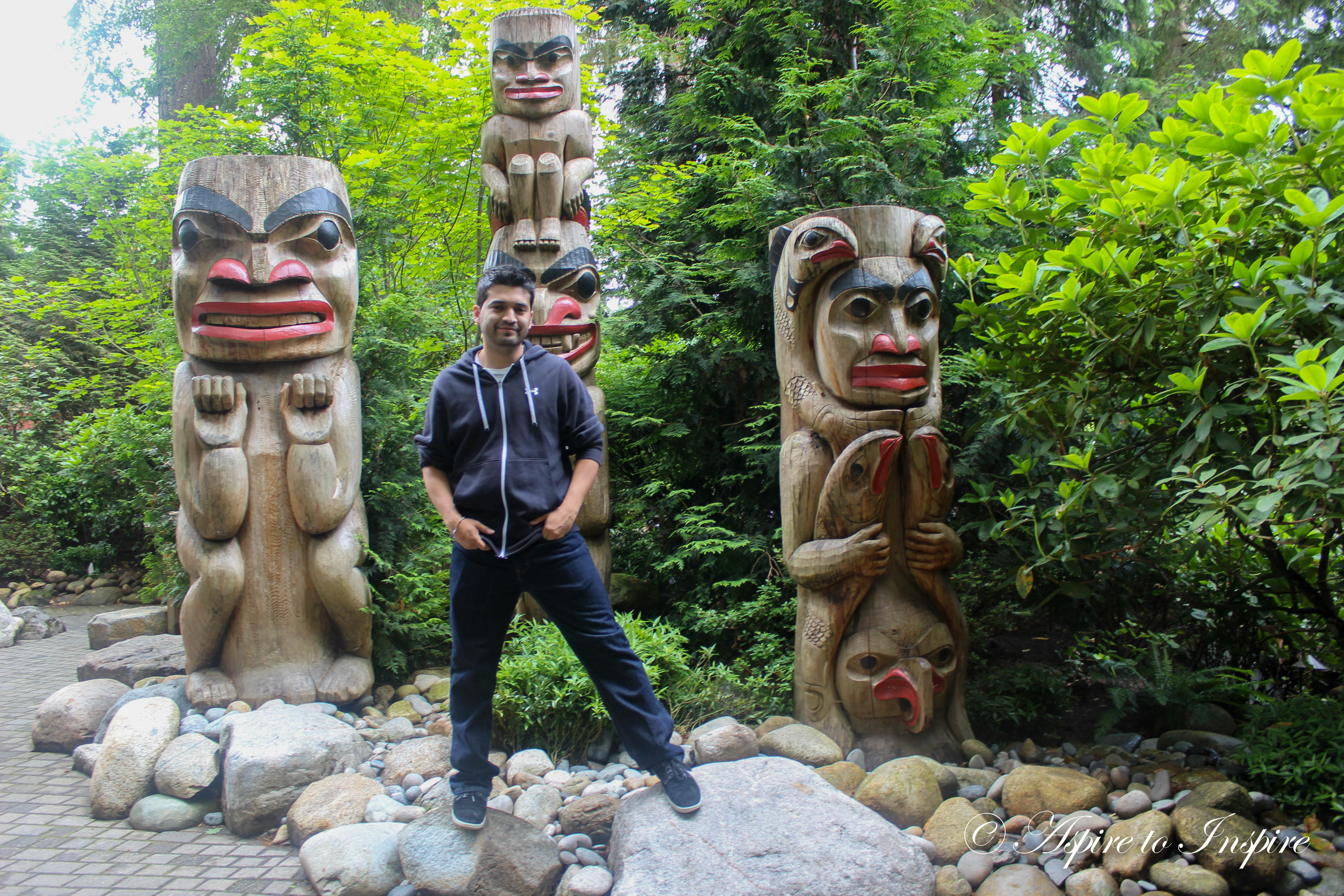 At the "Capilano Suspension Bridge" , we saw some totem poles which I'm starting to think are a huge significance in BC. They are pretty much everywhere you turn- and I didn't pay much attention to history so I clearly wouldn't know, anywho… afterwards we got to cross this pretty cool narrow bridge that I had, again, searched up before our trip. It stretches at 450 feet wide and 70 meters above the Capilano River.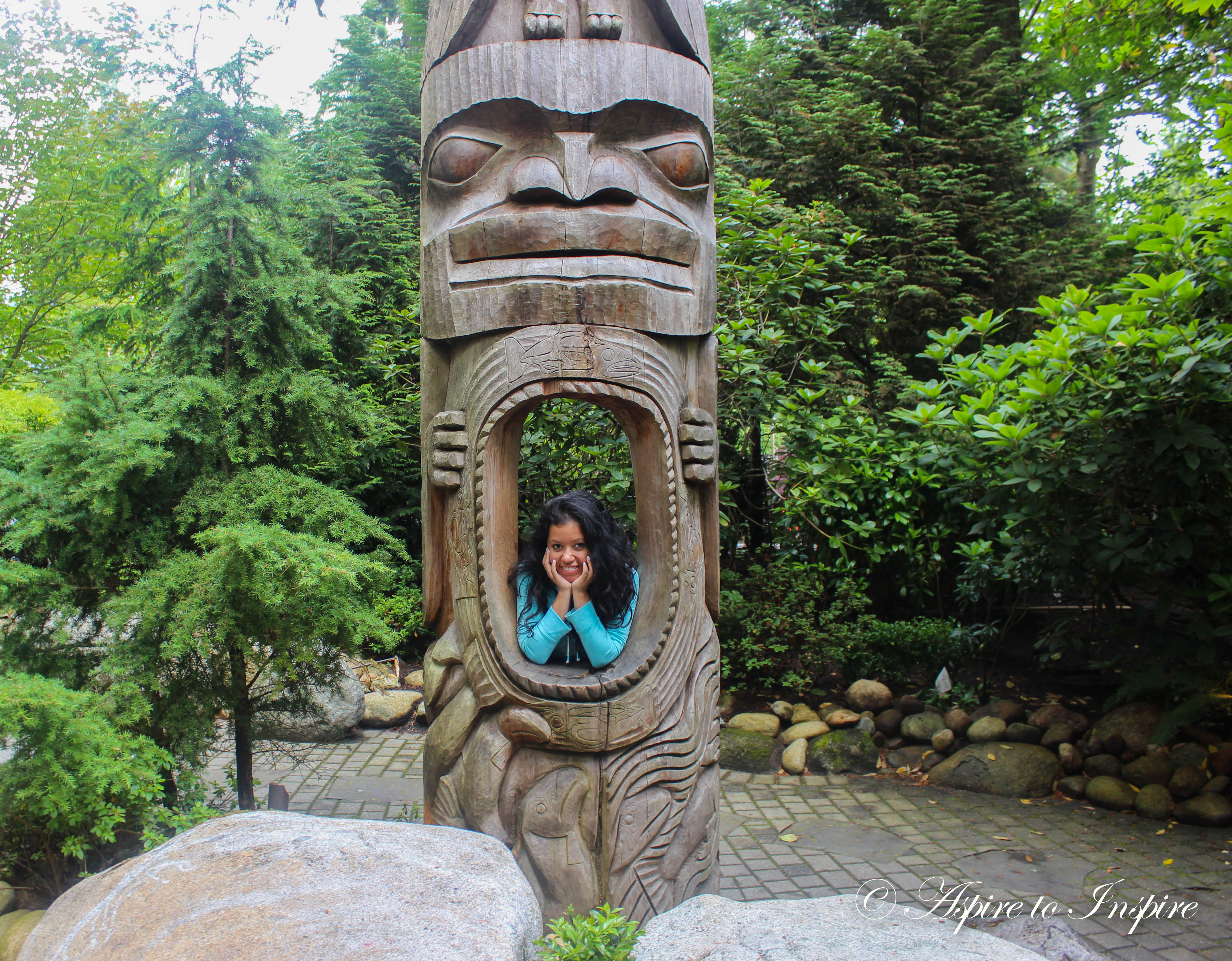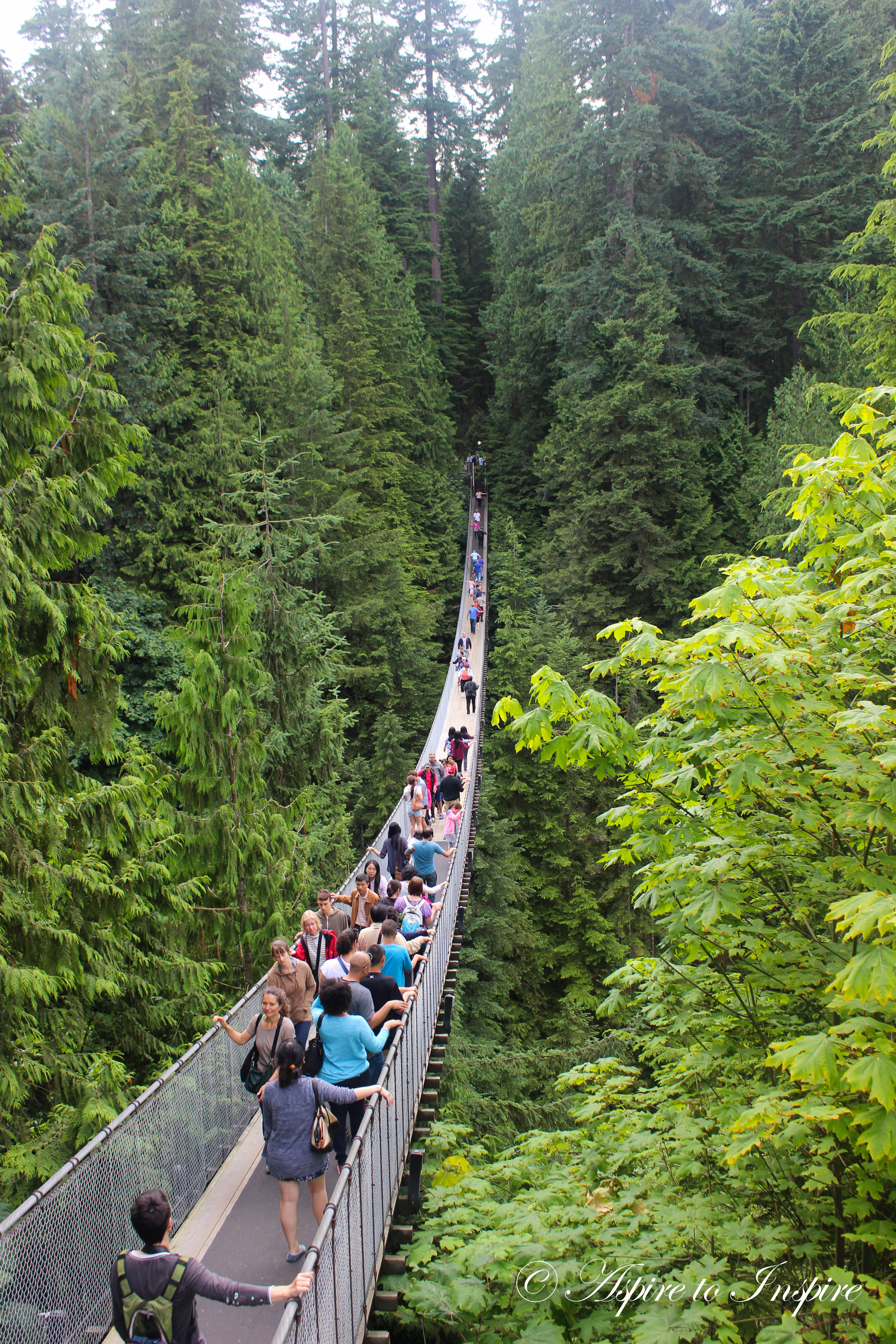 MAY I JUST ADD… If you can't tell… the sun is starting to come out! *happy dance* FINALLY!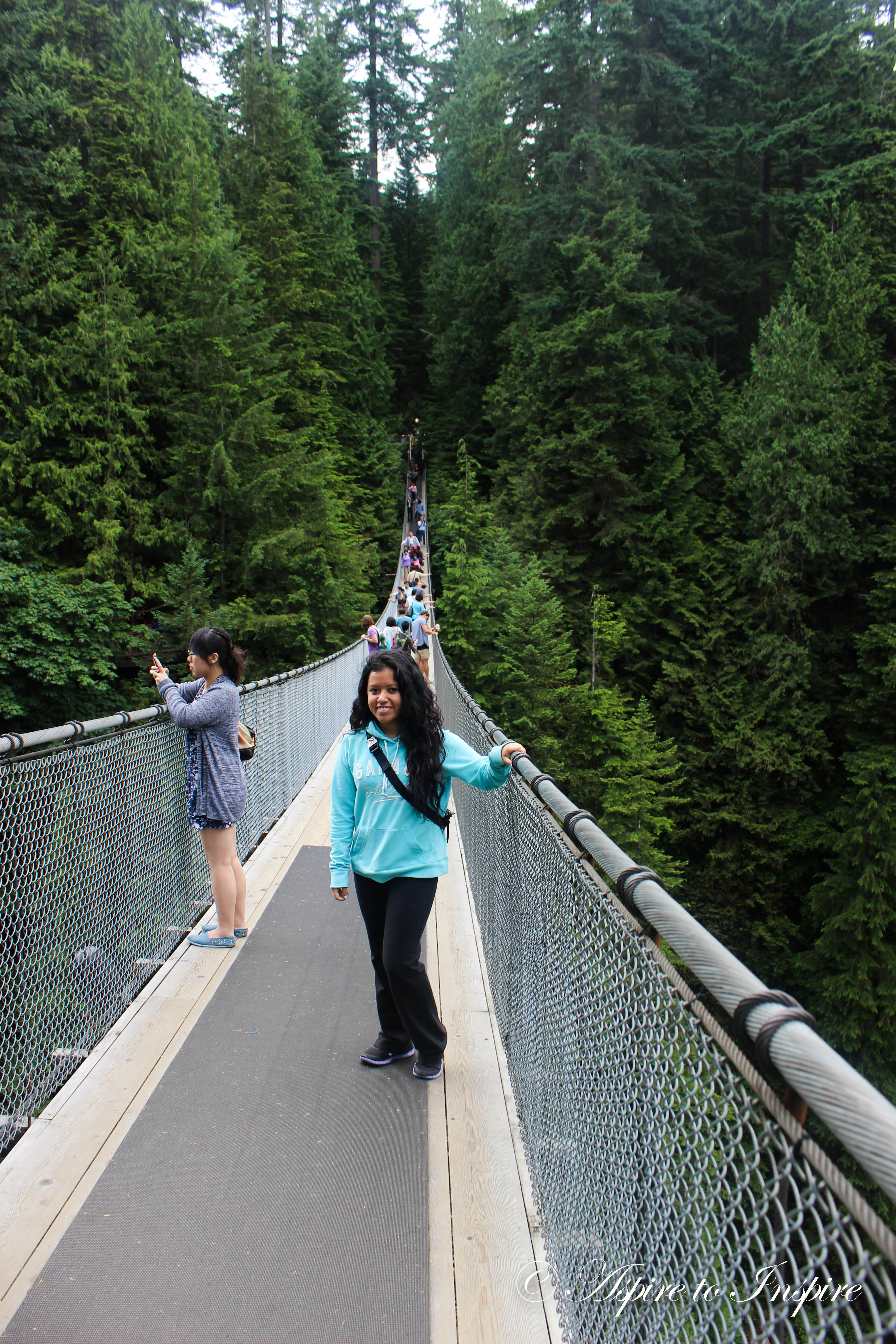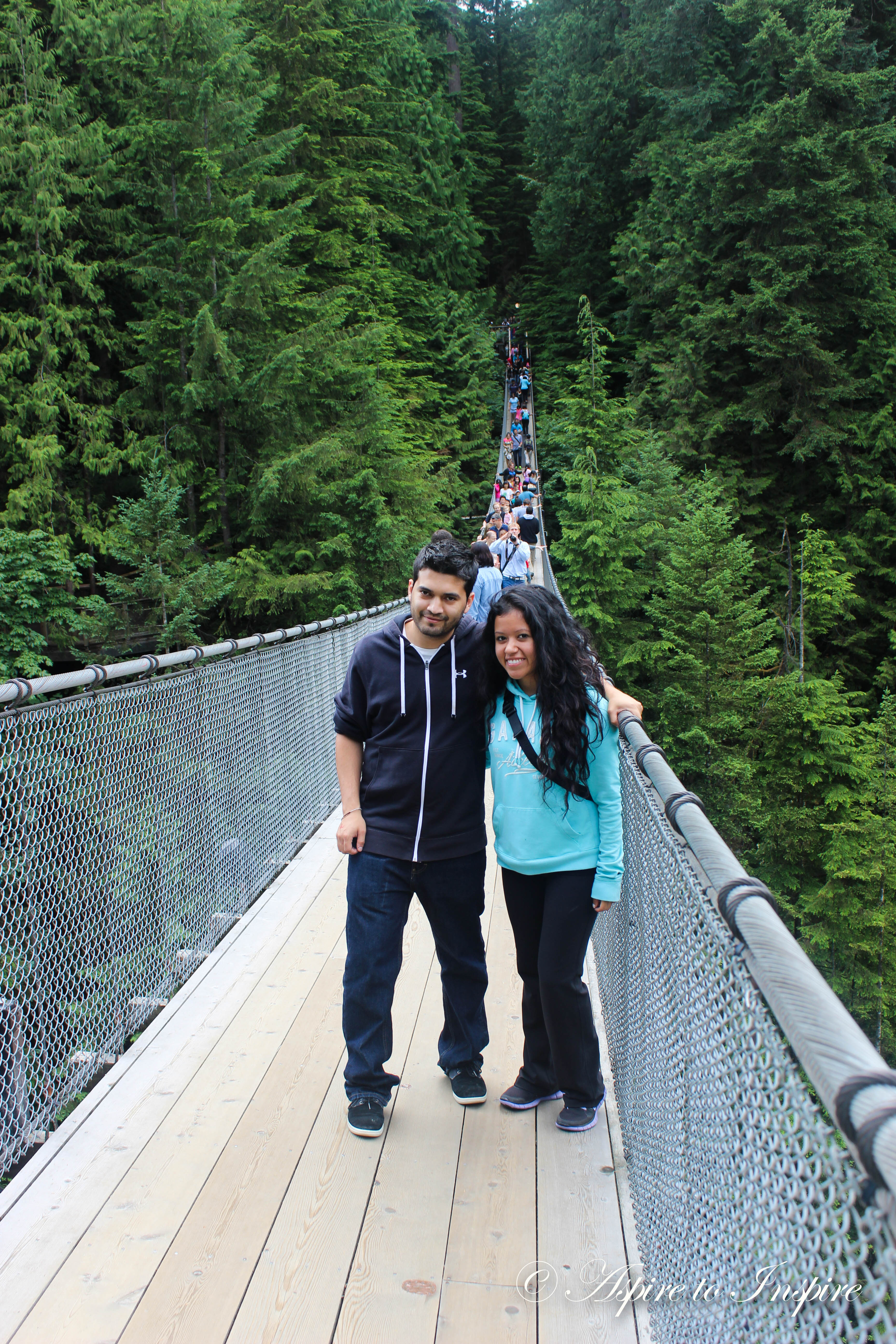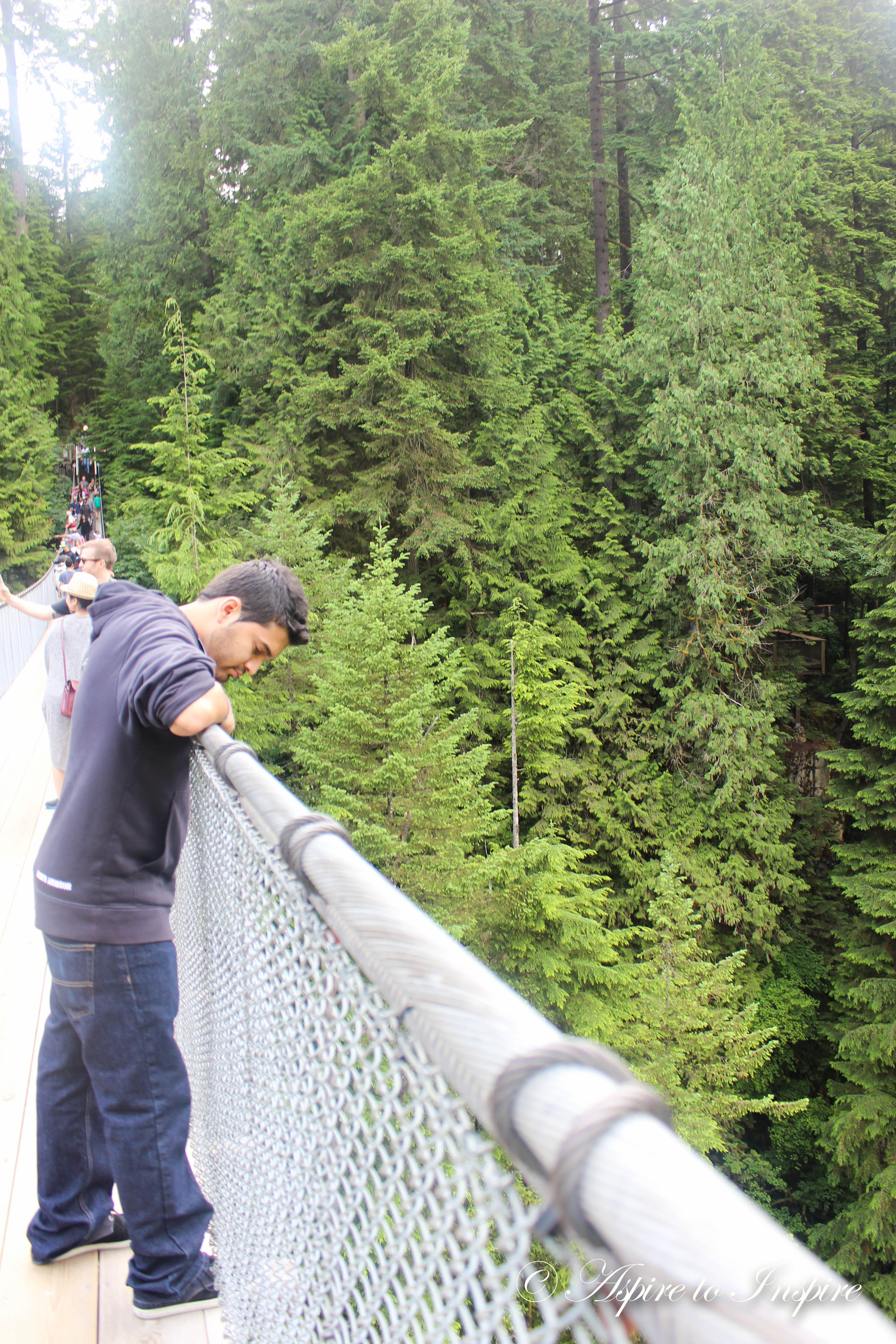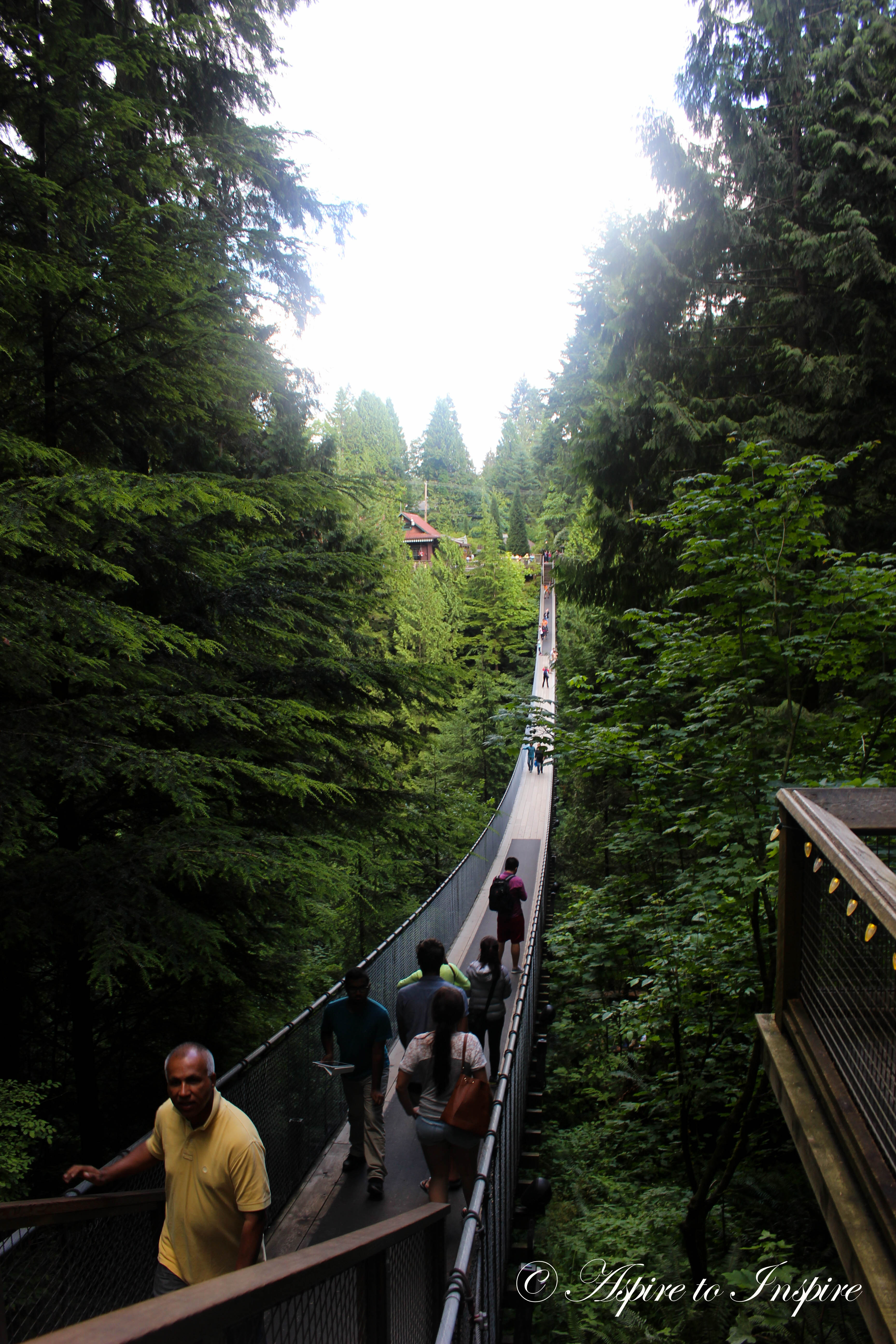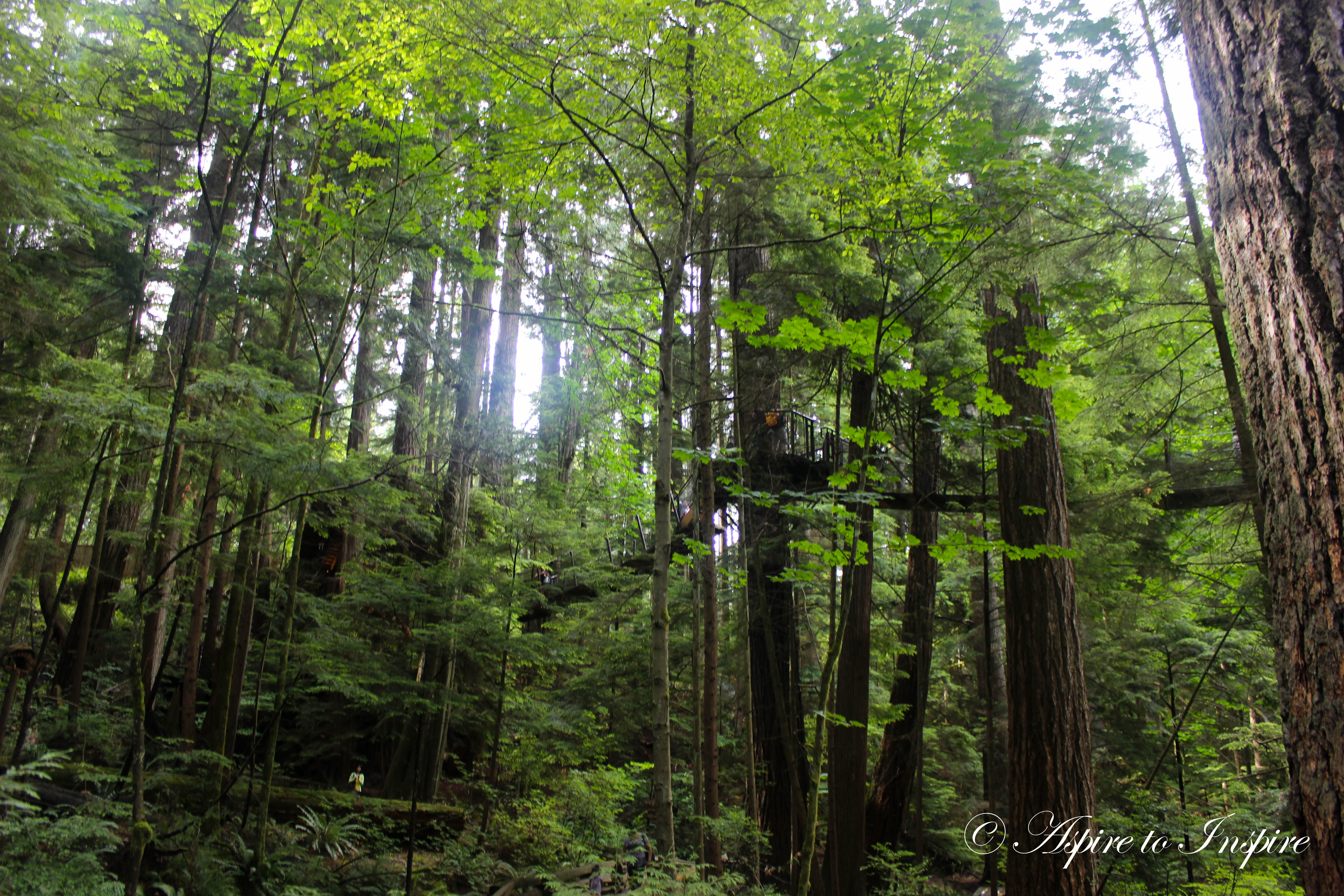 The suspension bridge wasn't the only attraction there. They had some tree top mini bridges for all the nature lovers- like me!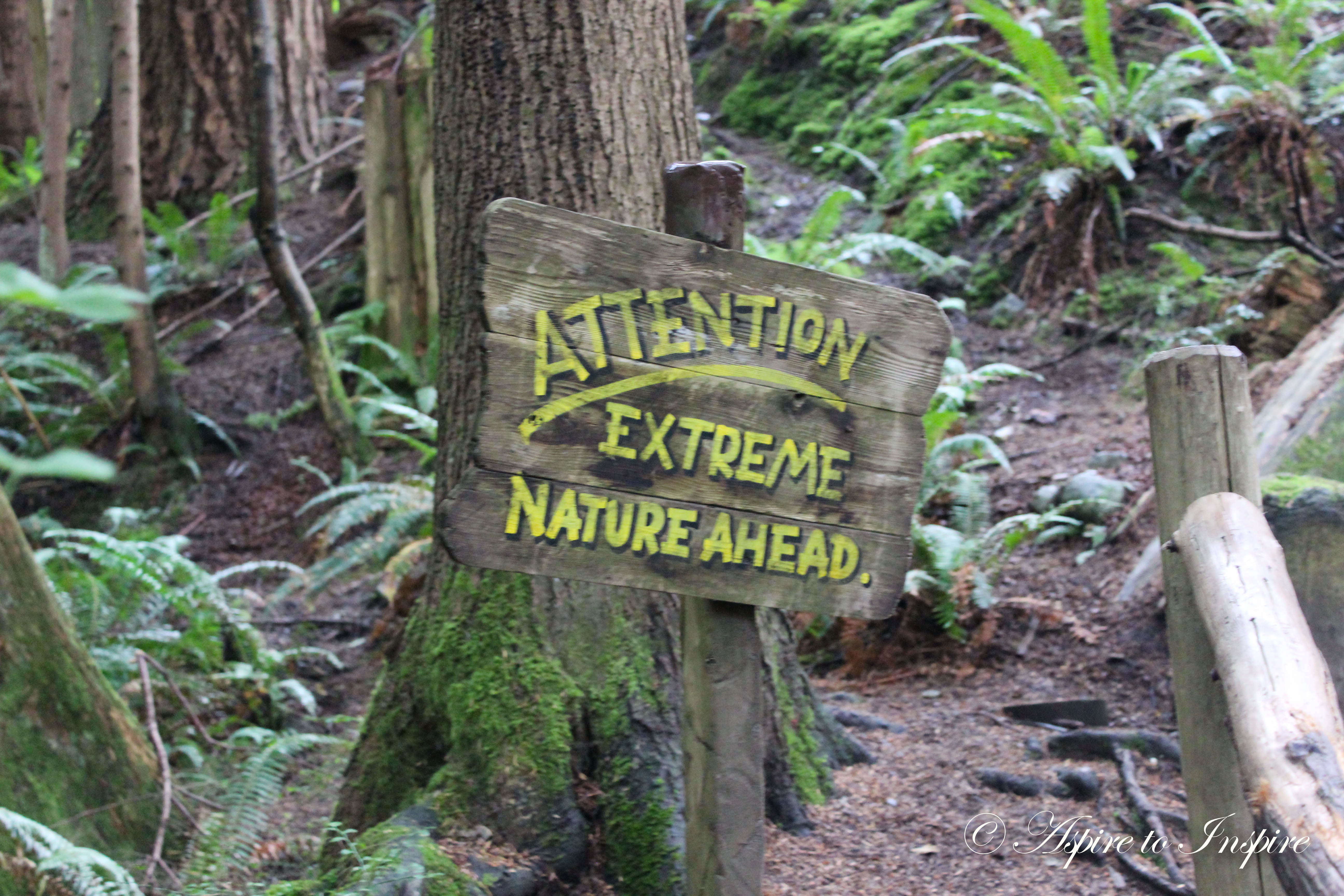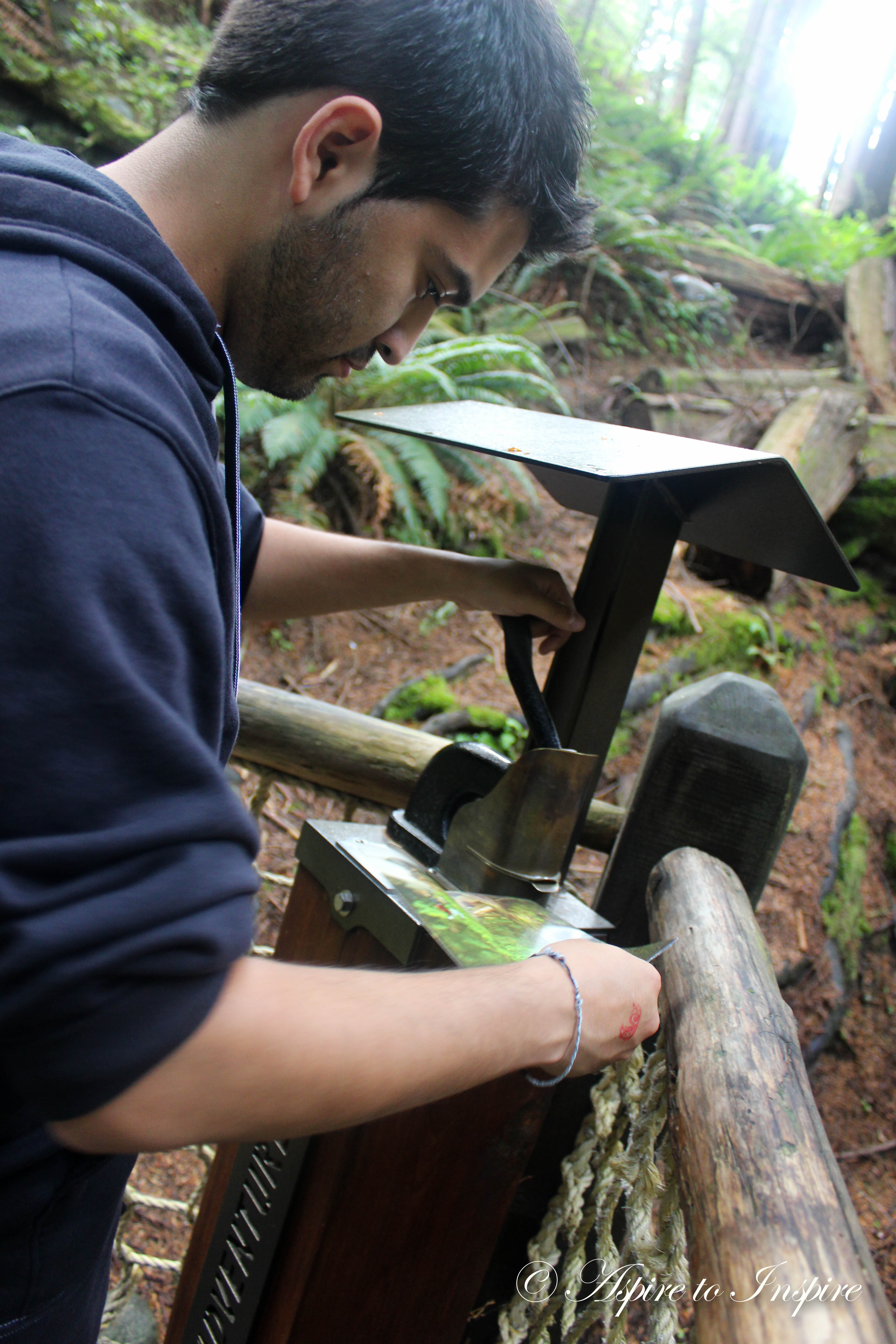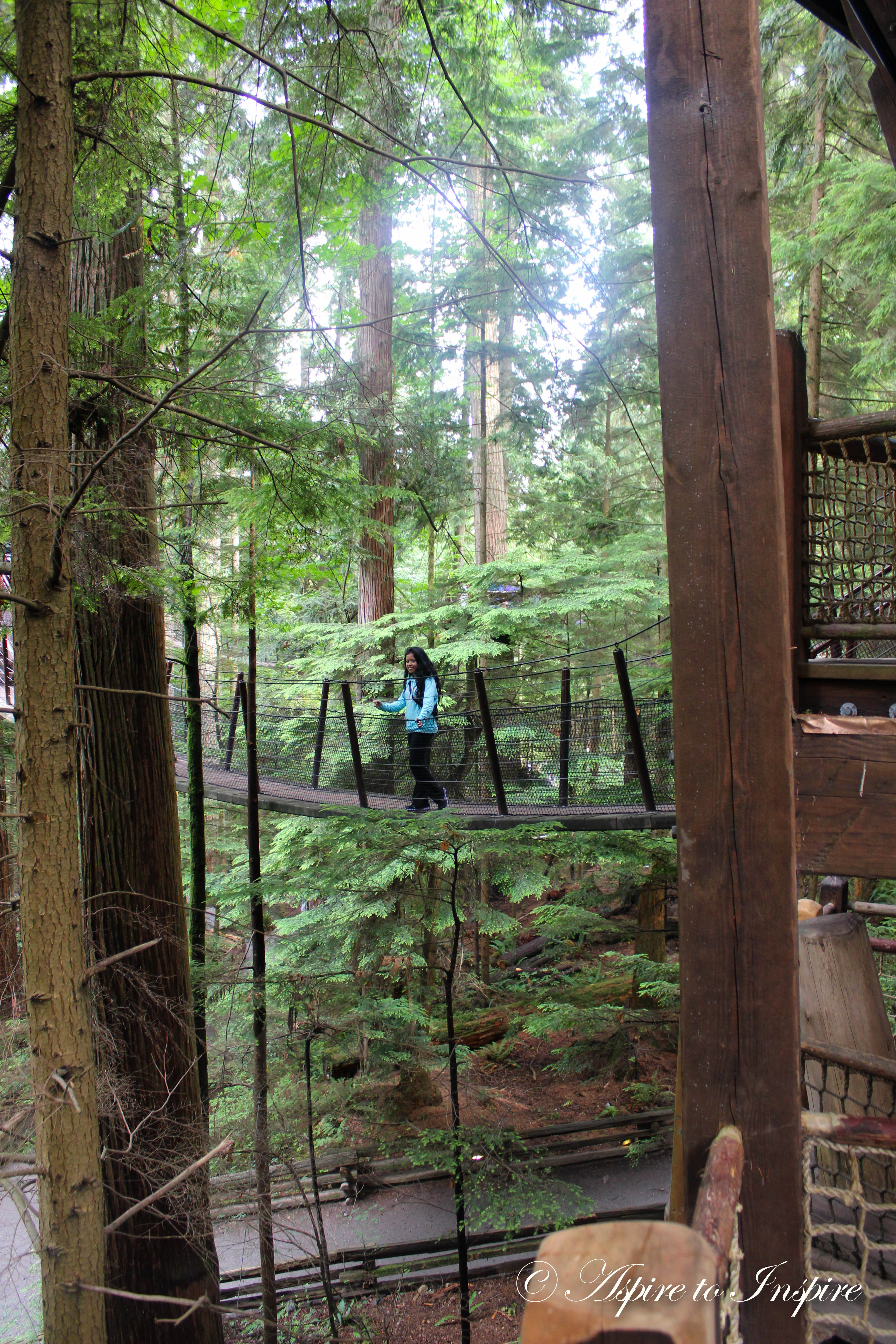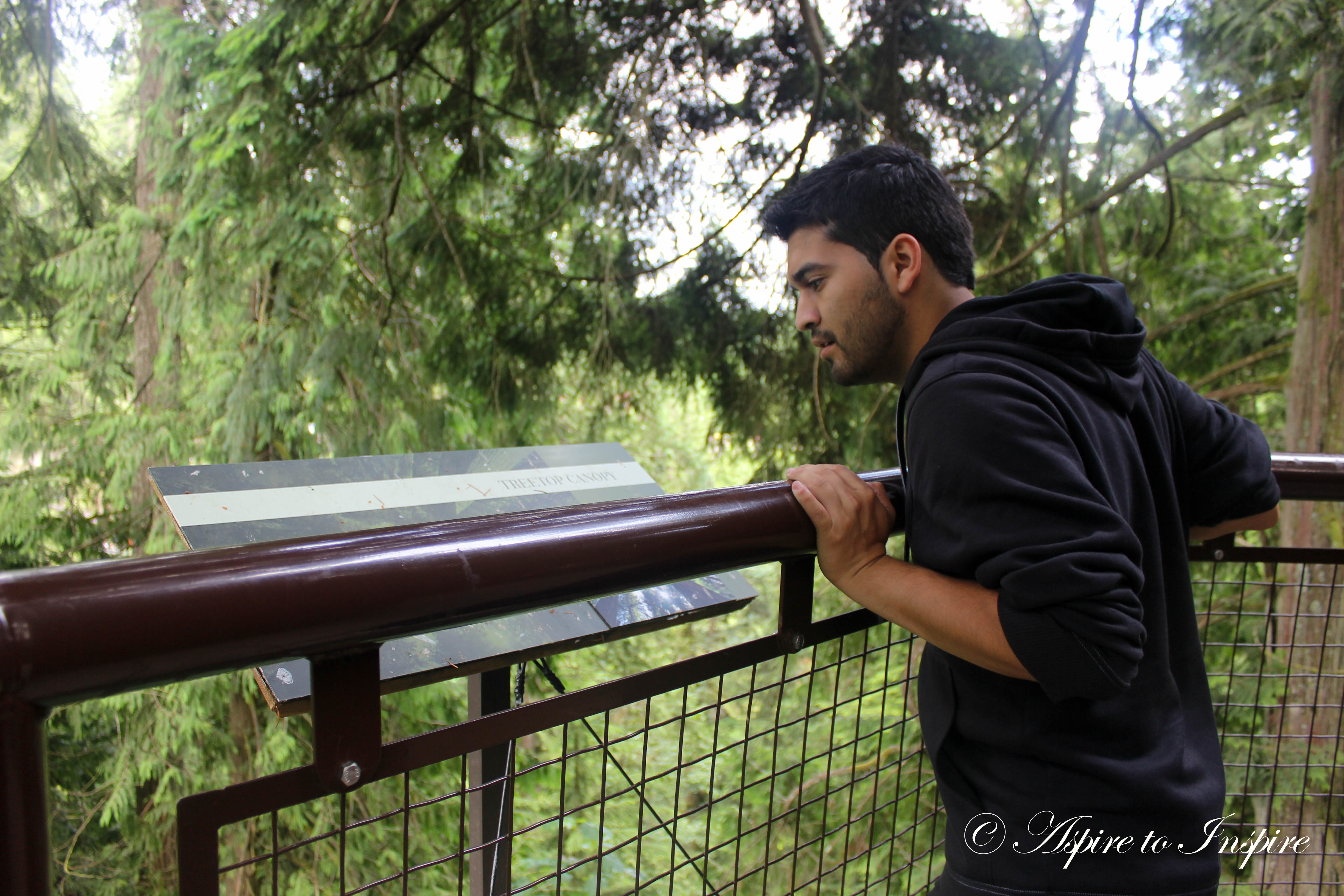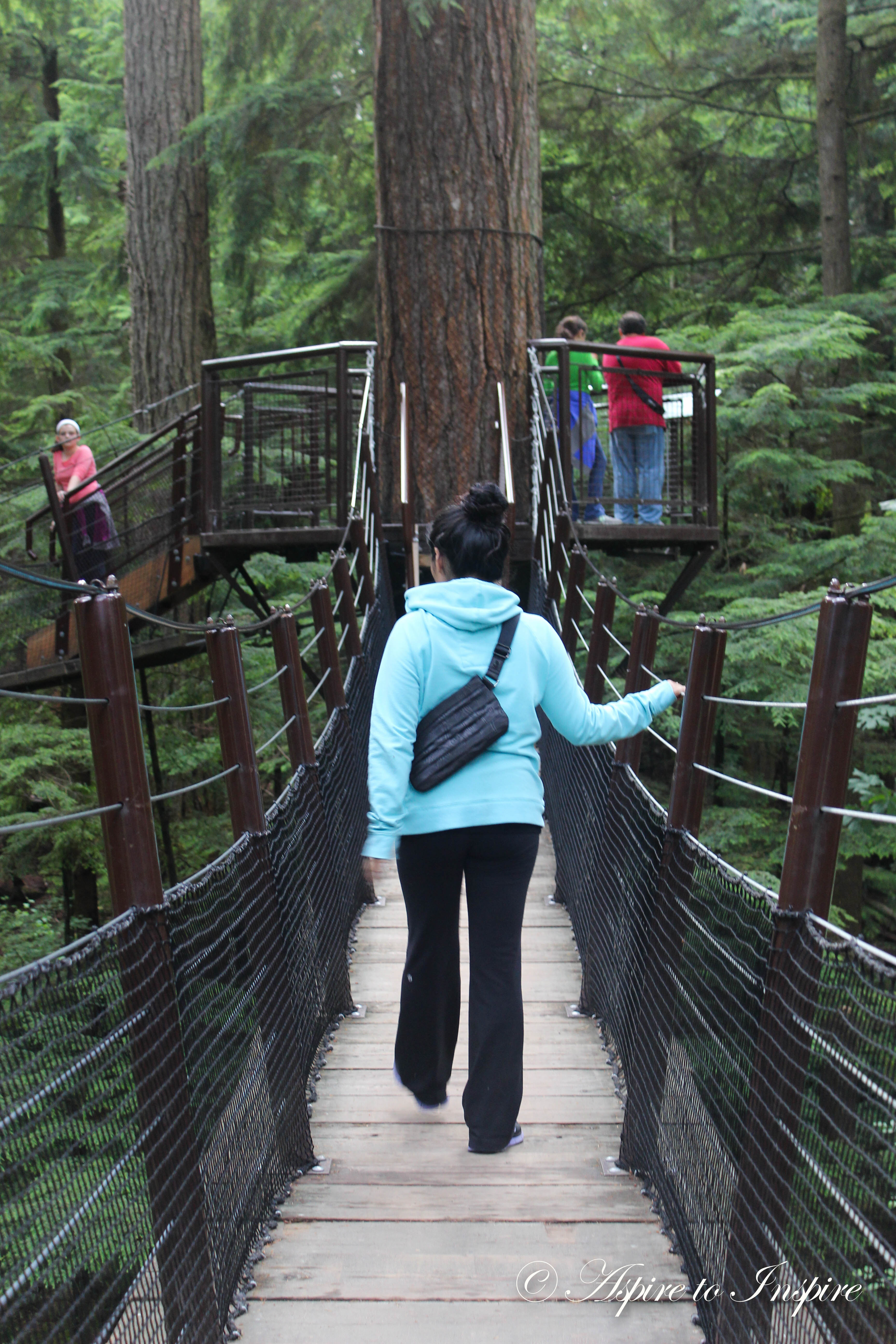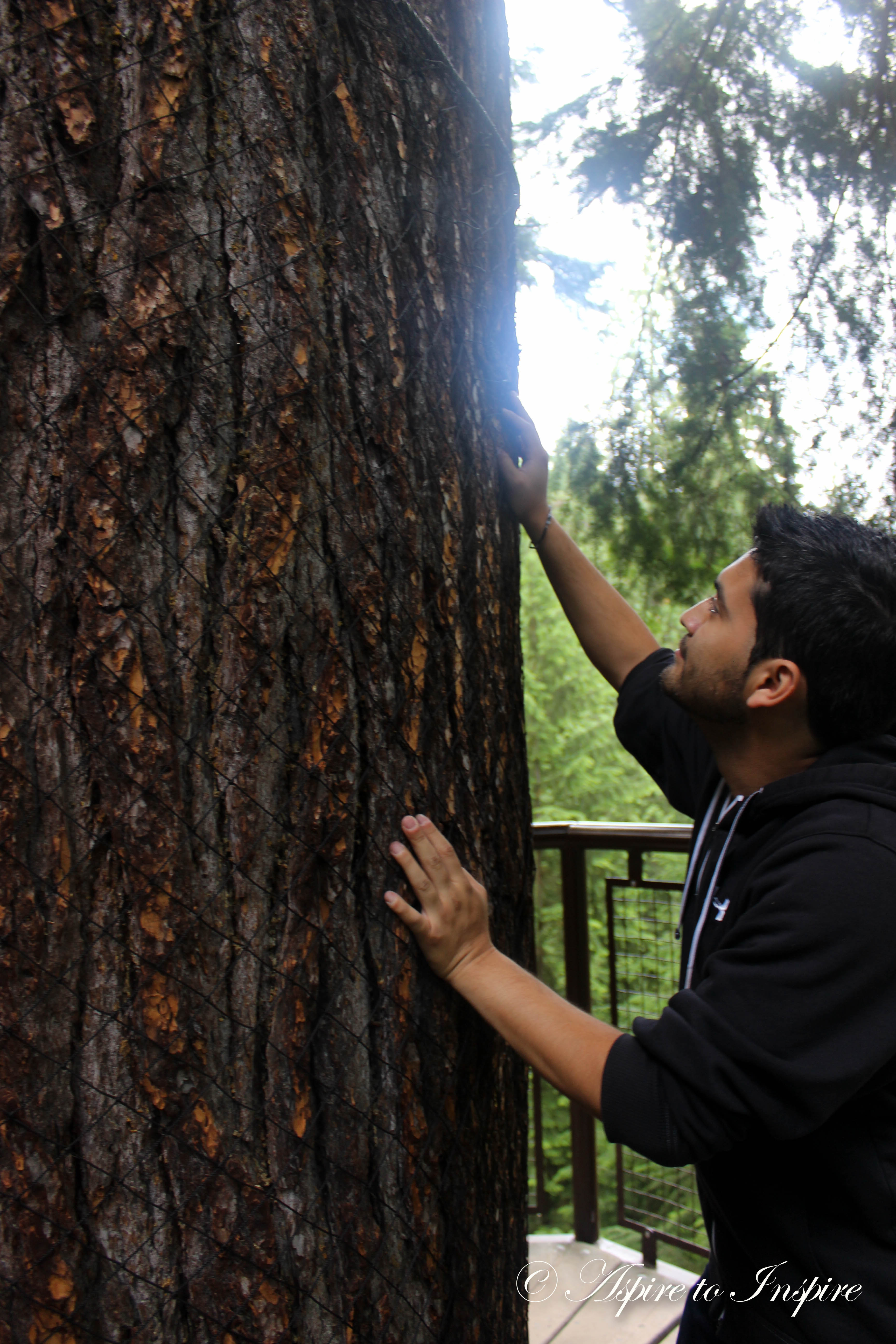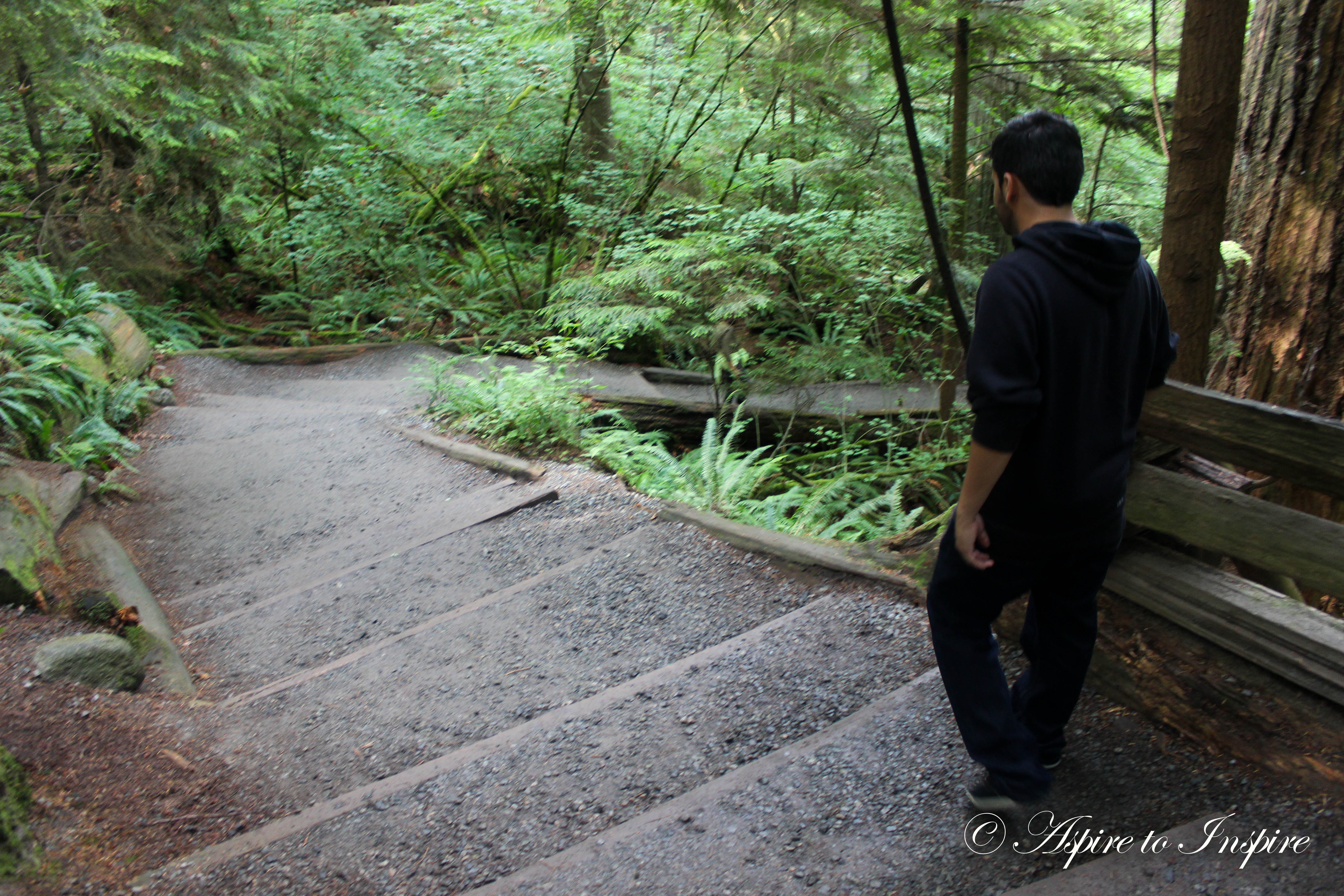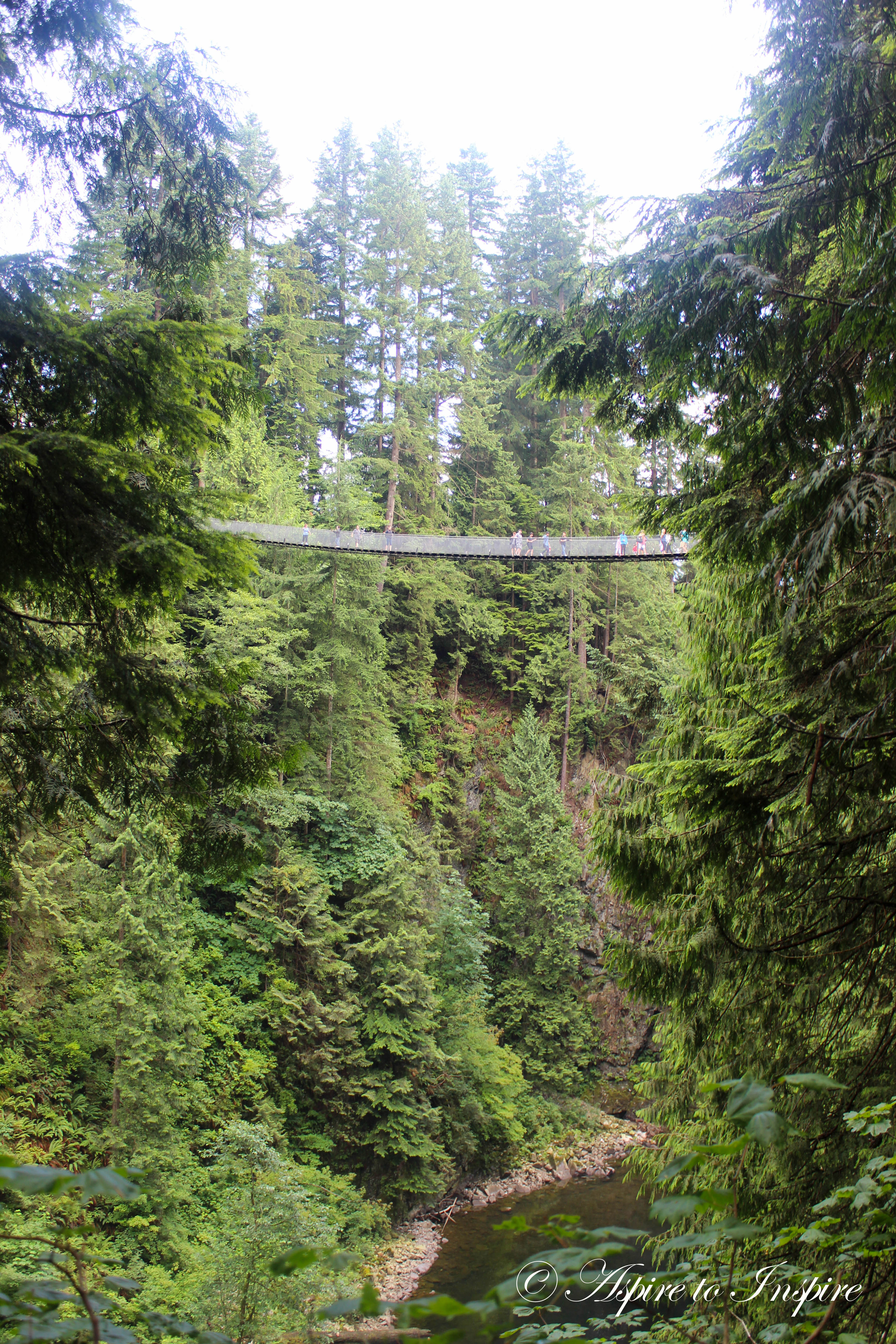 Look how little the bridge looks from this angle.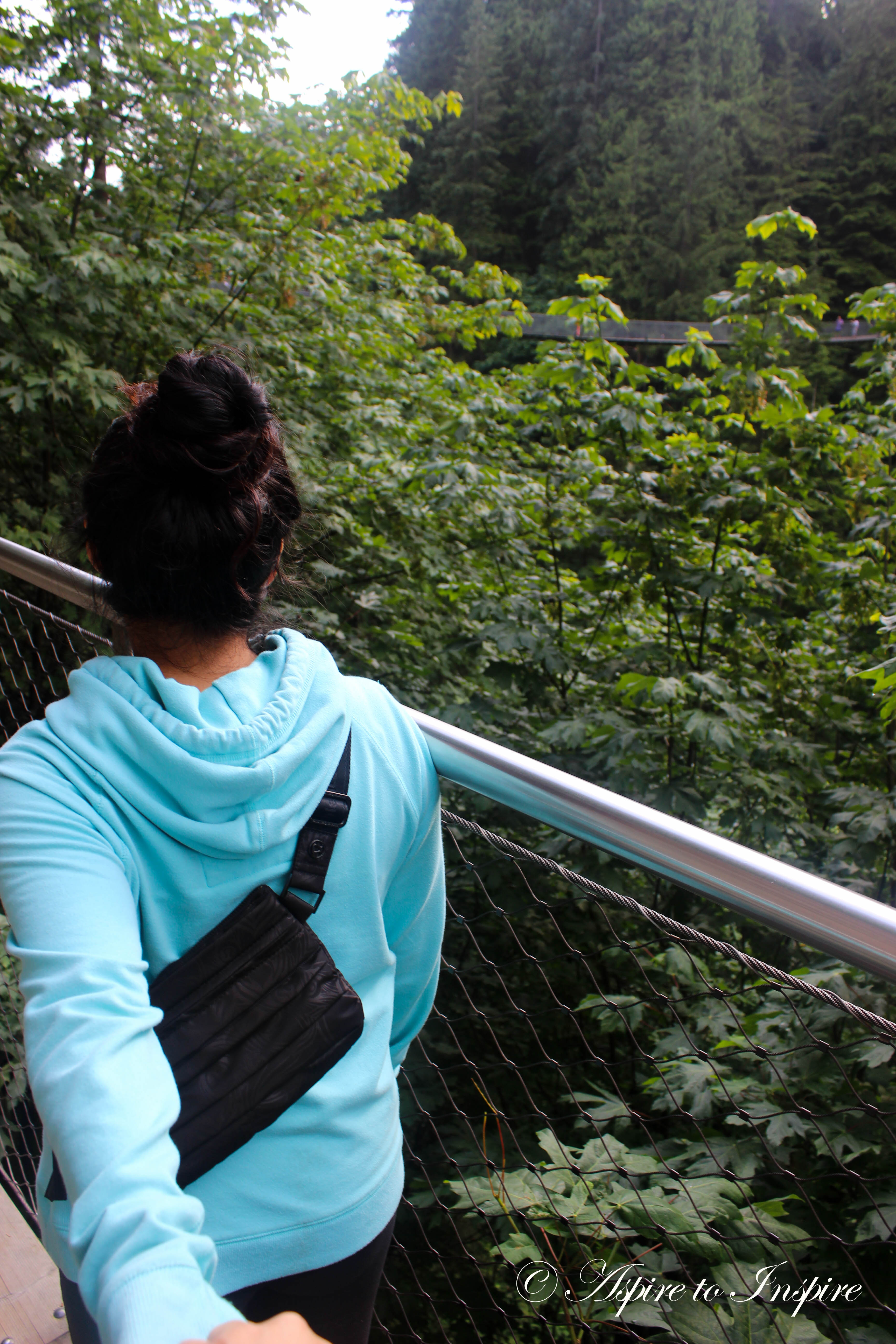 Does this picture look familiar ?… YES! You've probably seen this all around the web! Such an awesome concept! WE TRIED haha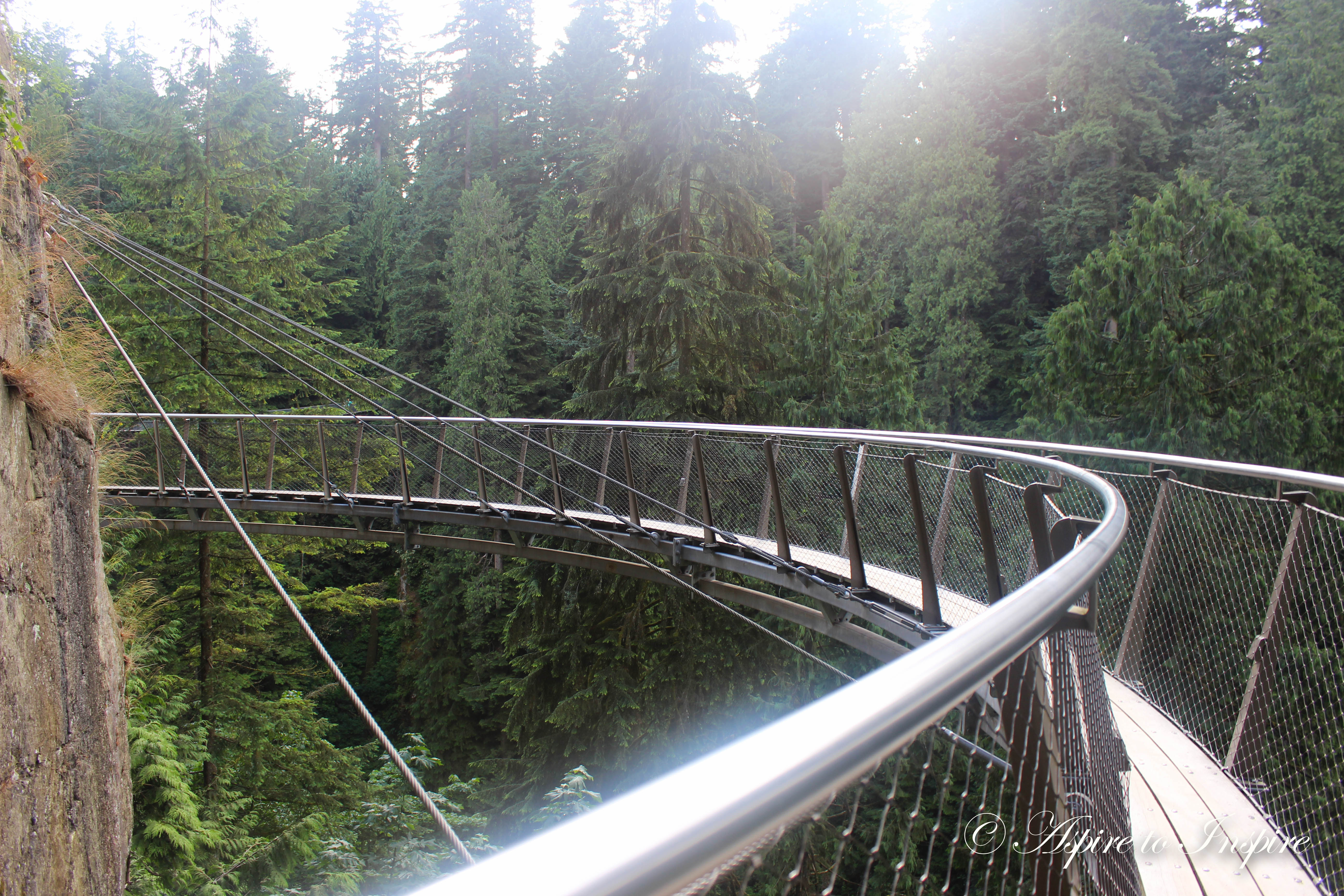 We reached the cliff walk… which wasn't scary at all…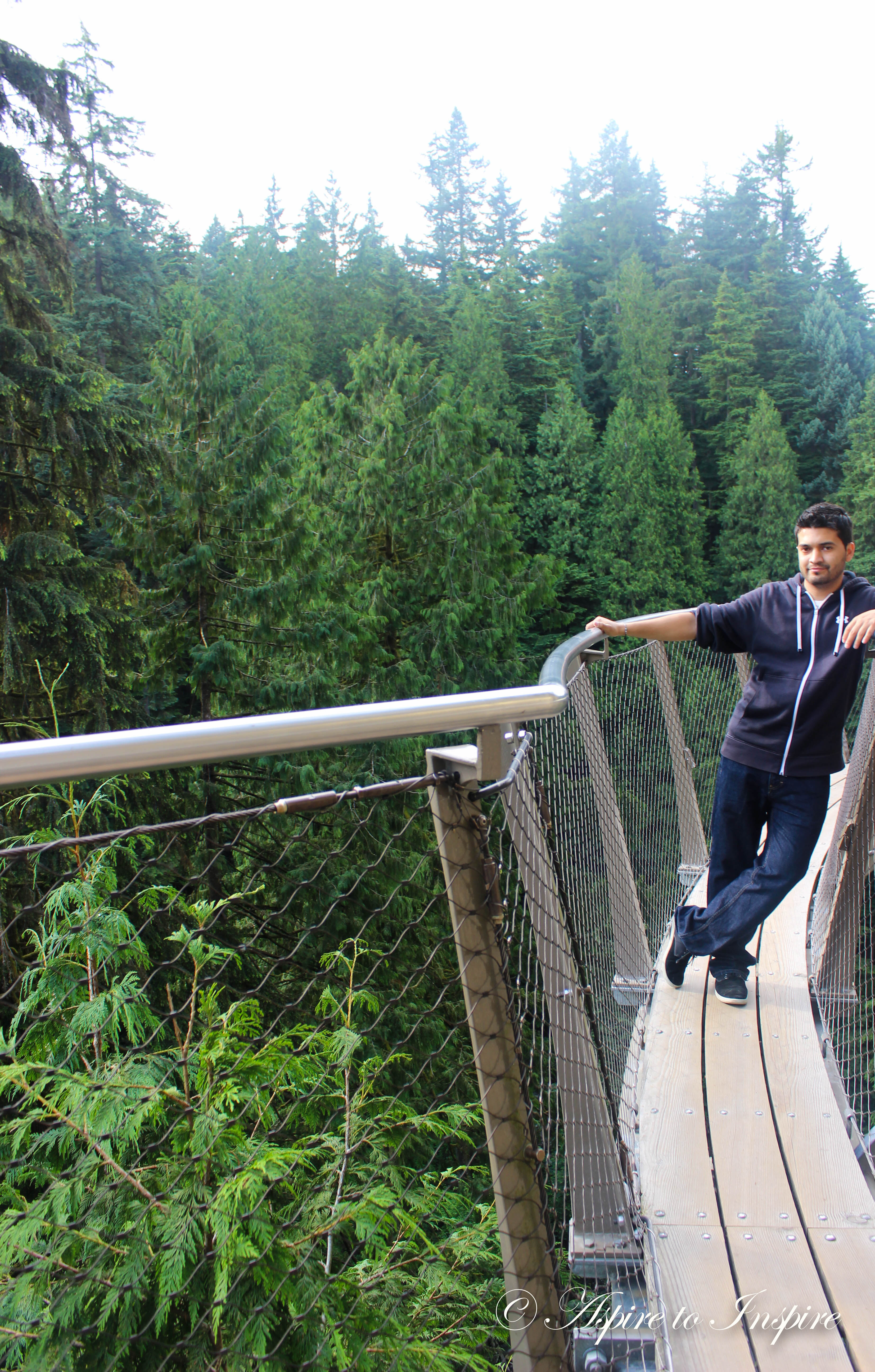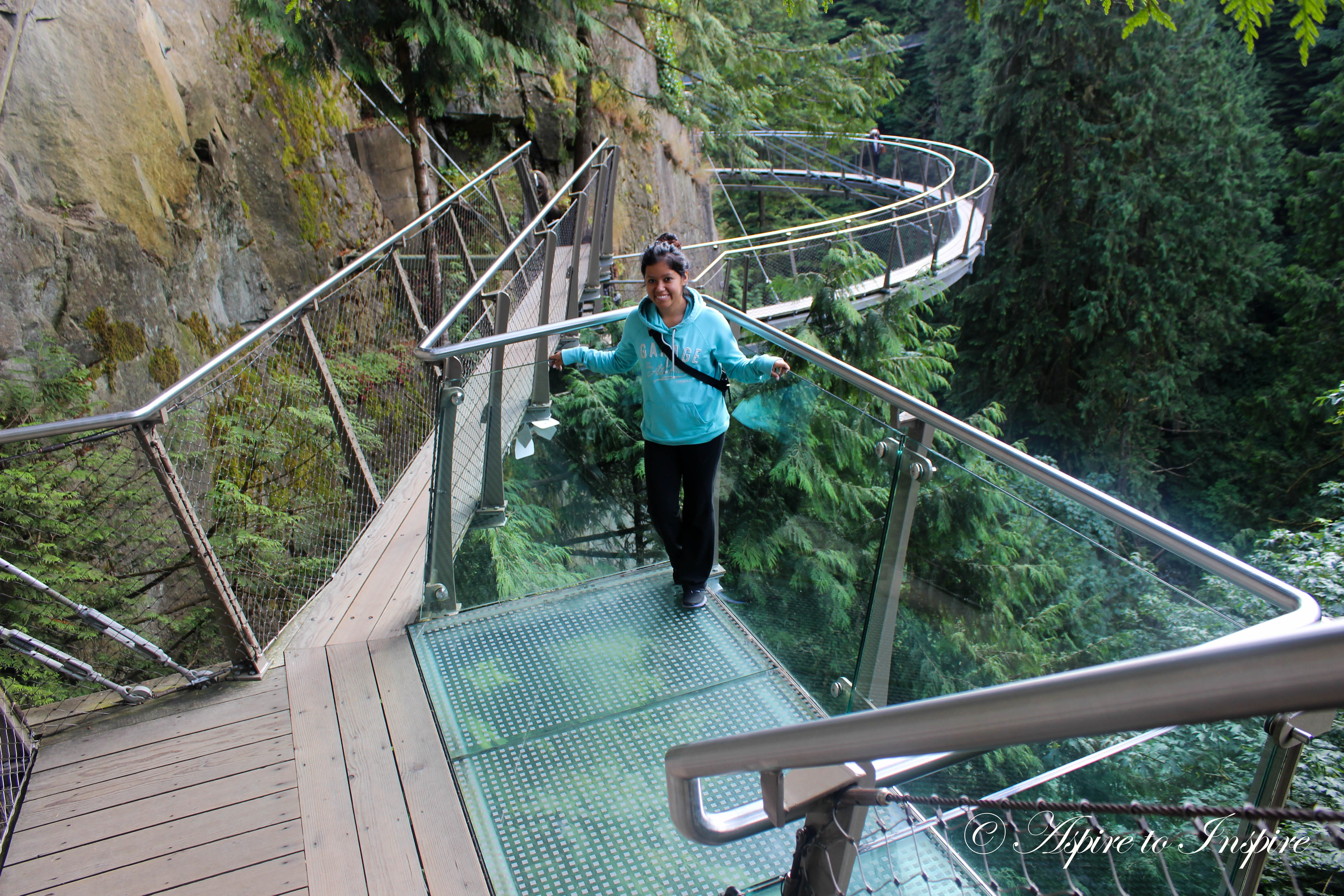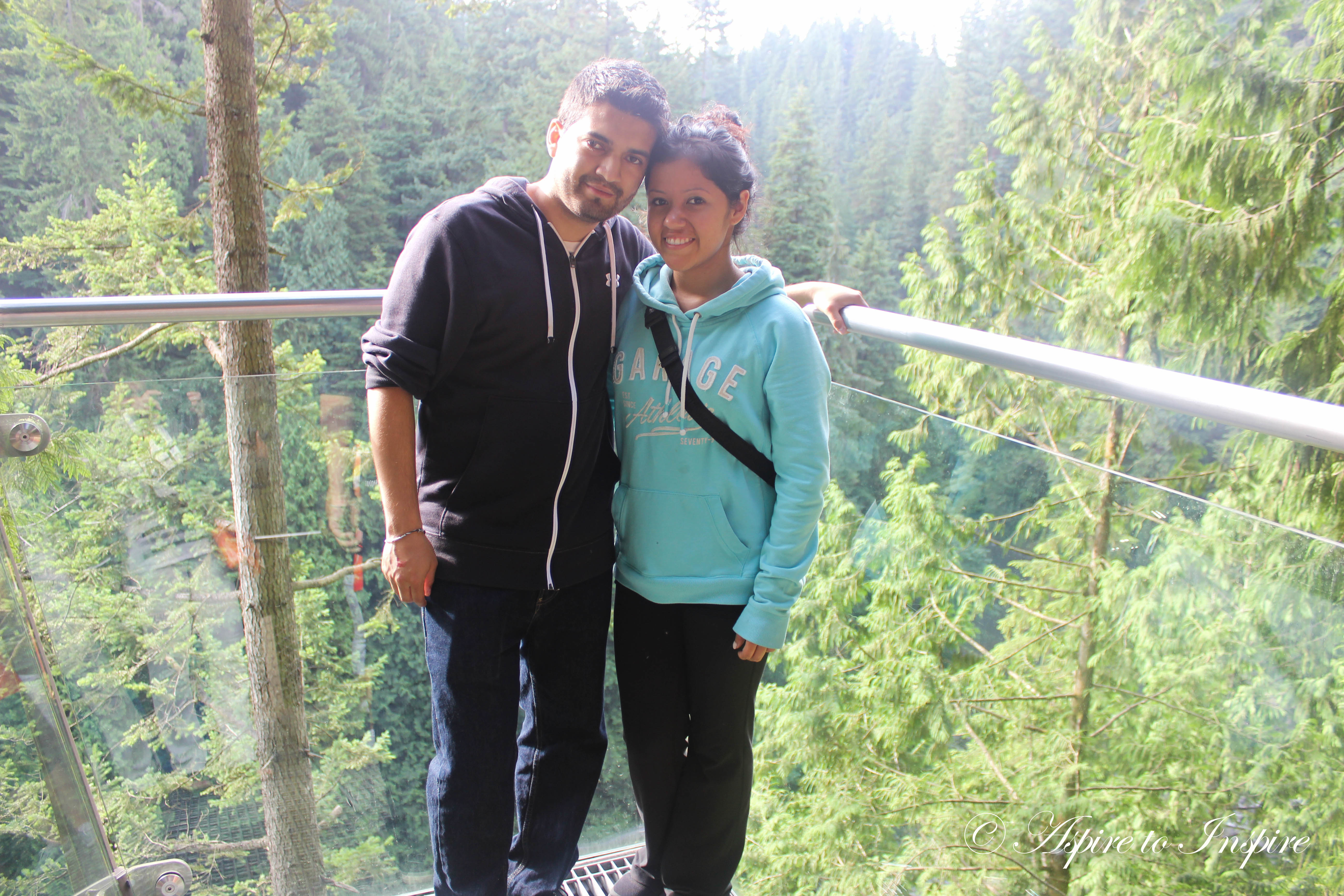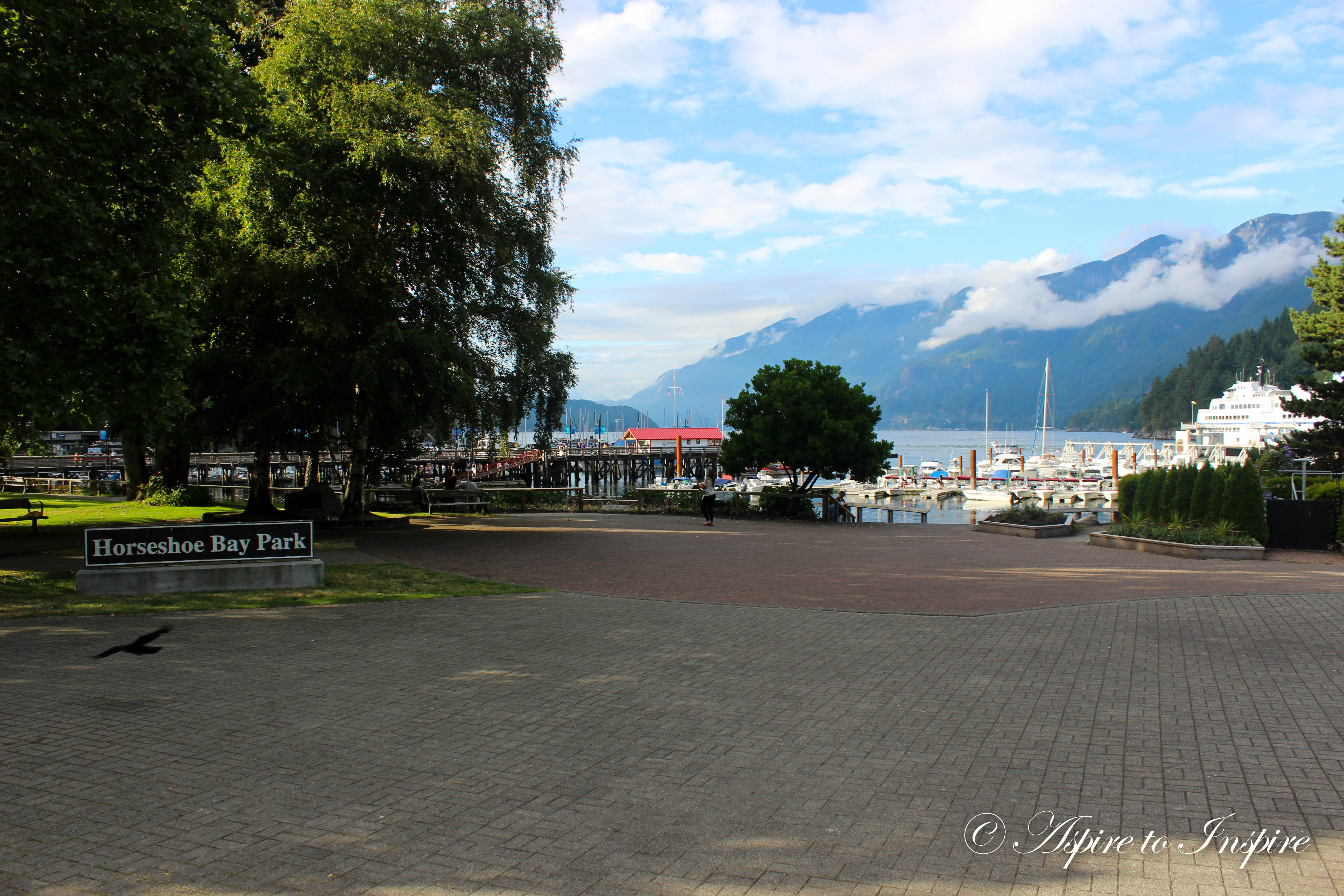 Our next stop was the West Vancouver ferry stop, we were also told to check it out. Can't get enough of the mountains here!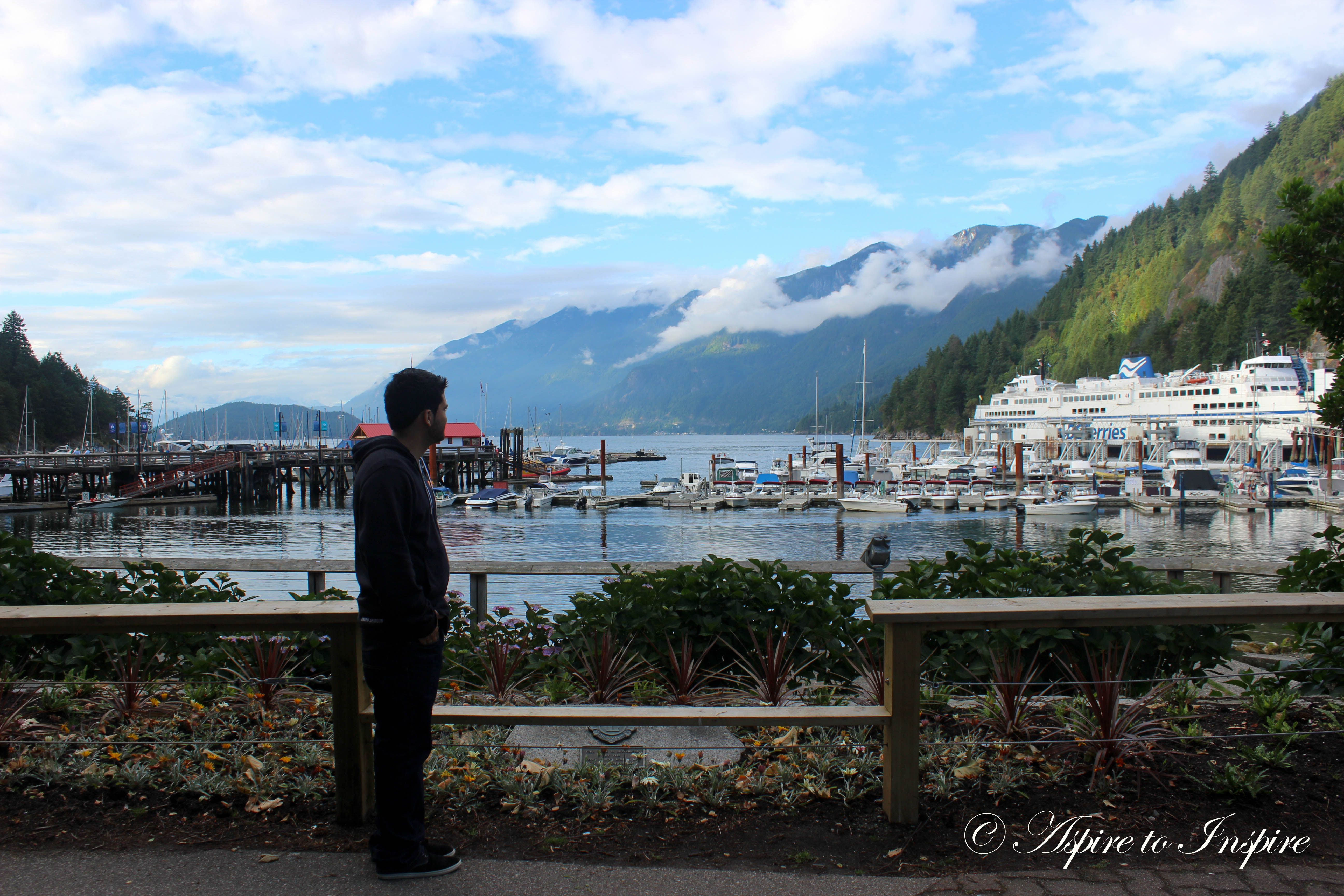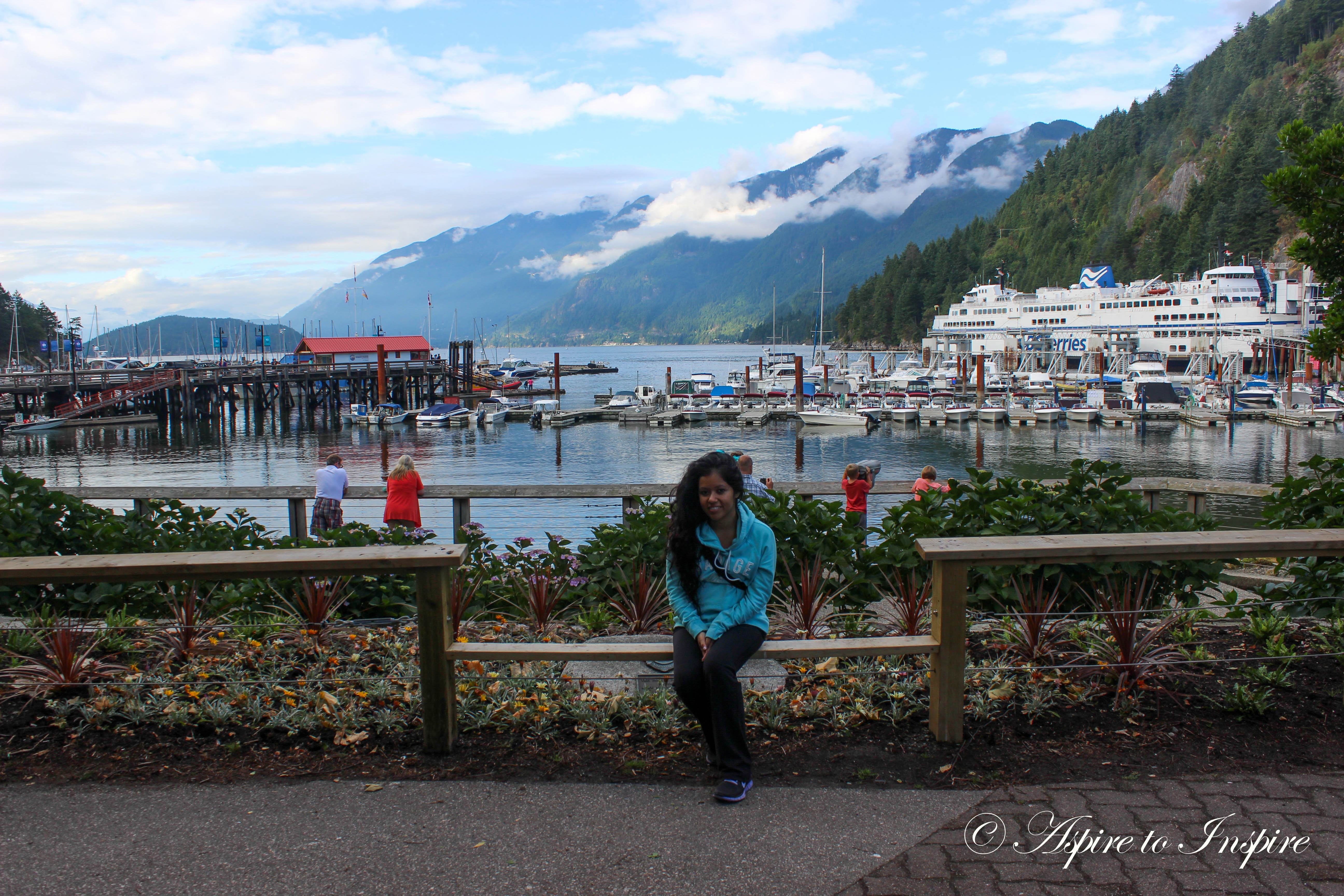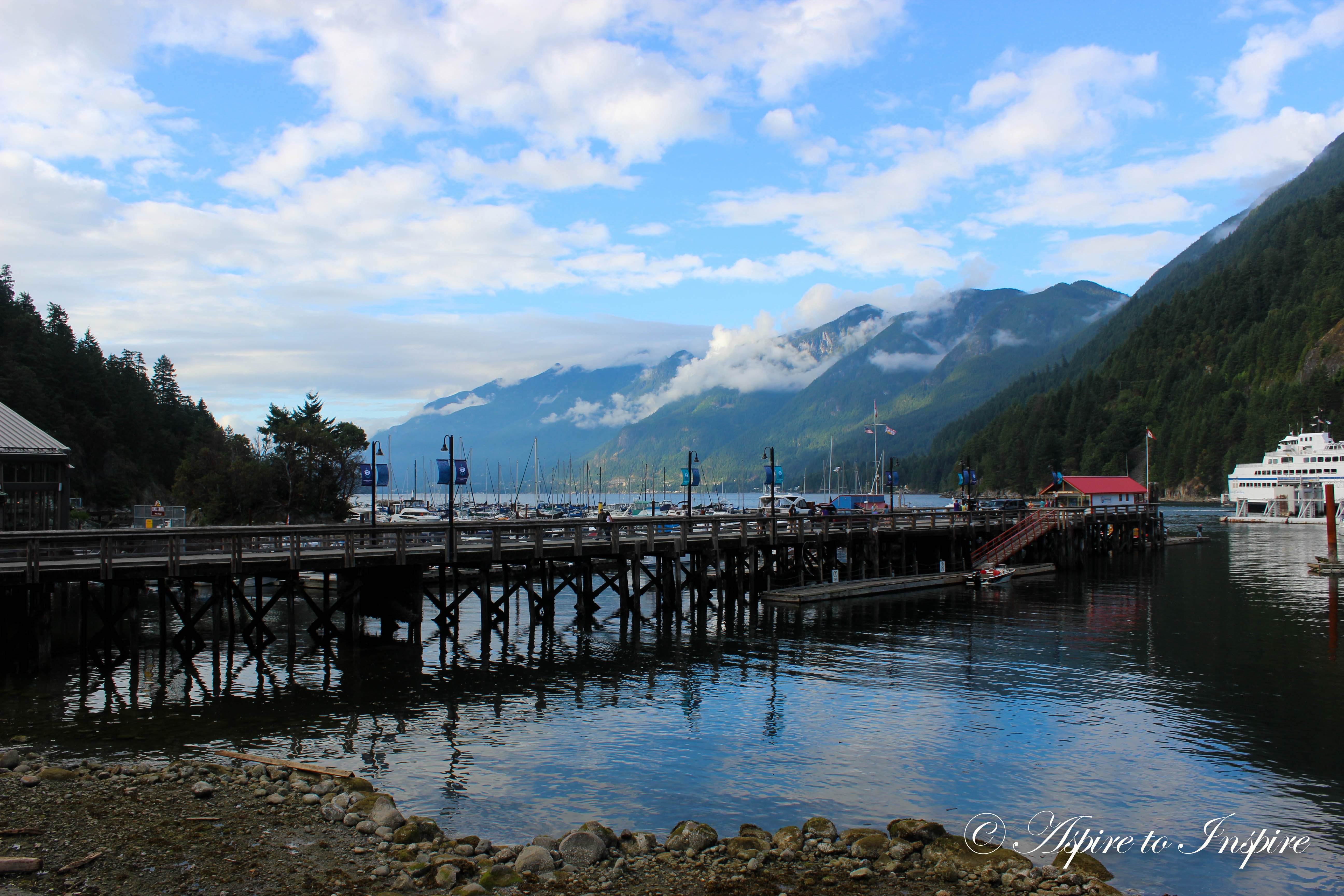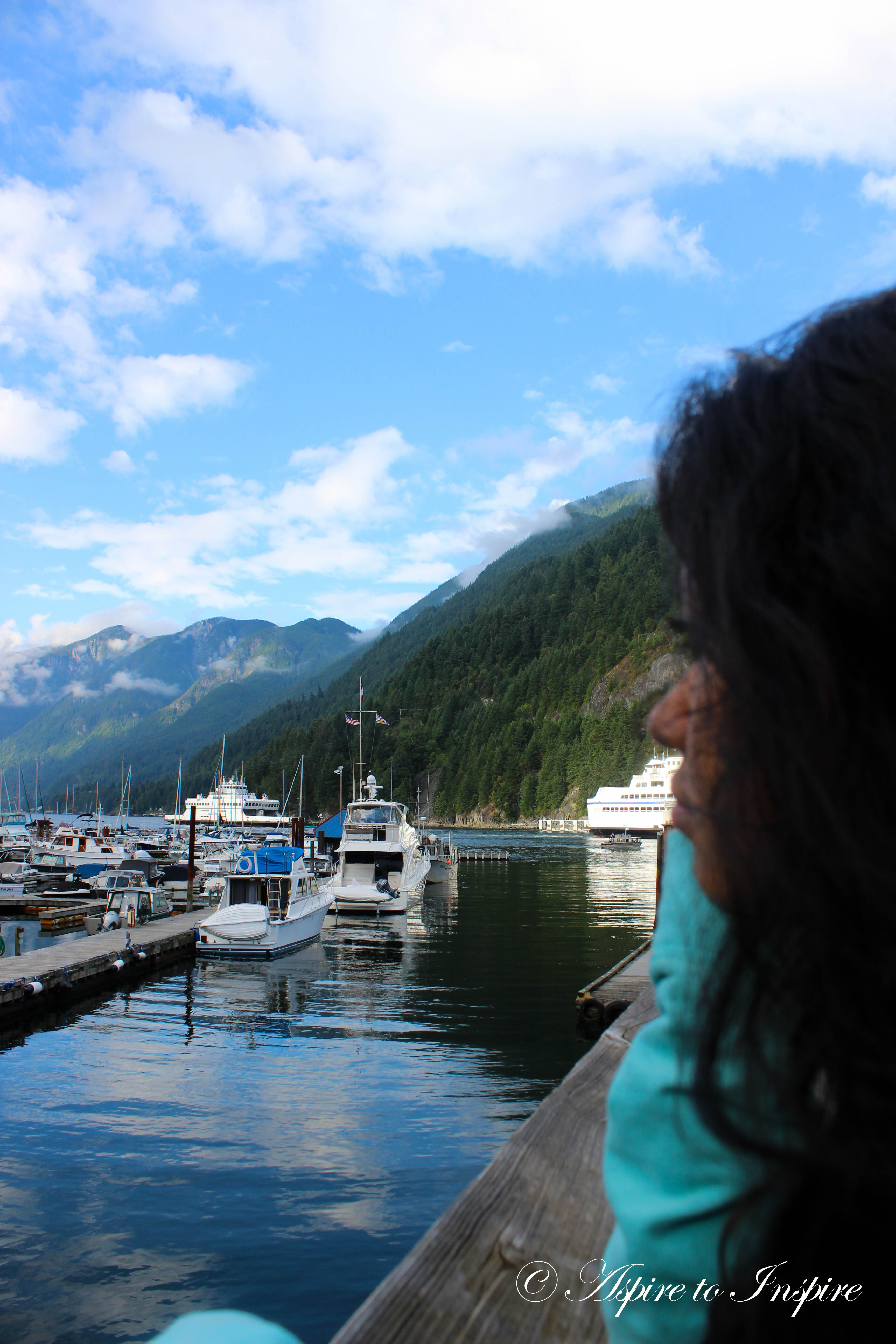 I spent most of my time like this, reflecting. How could you not? With all this beauty around you!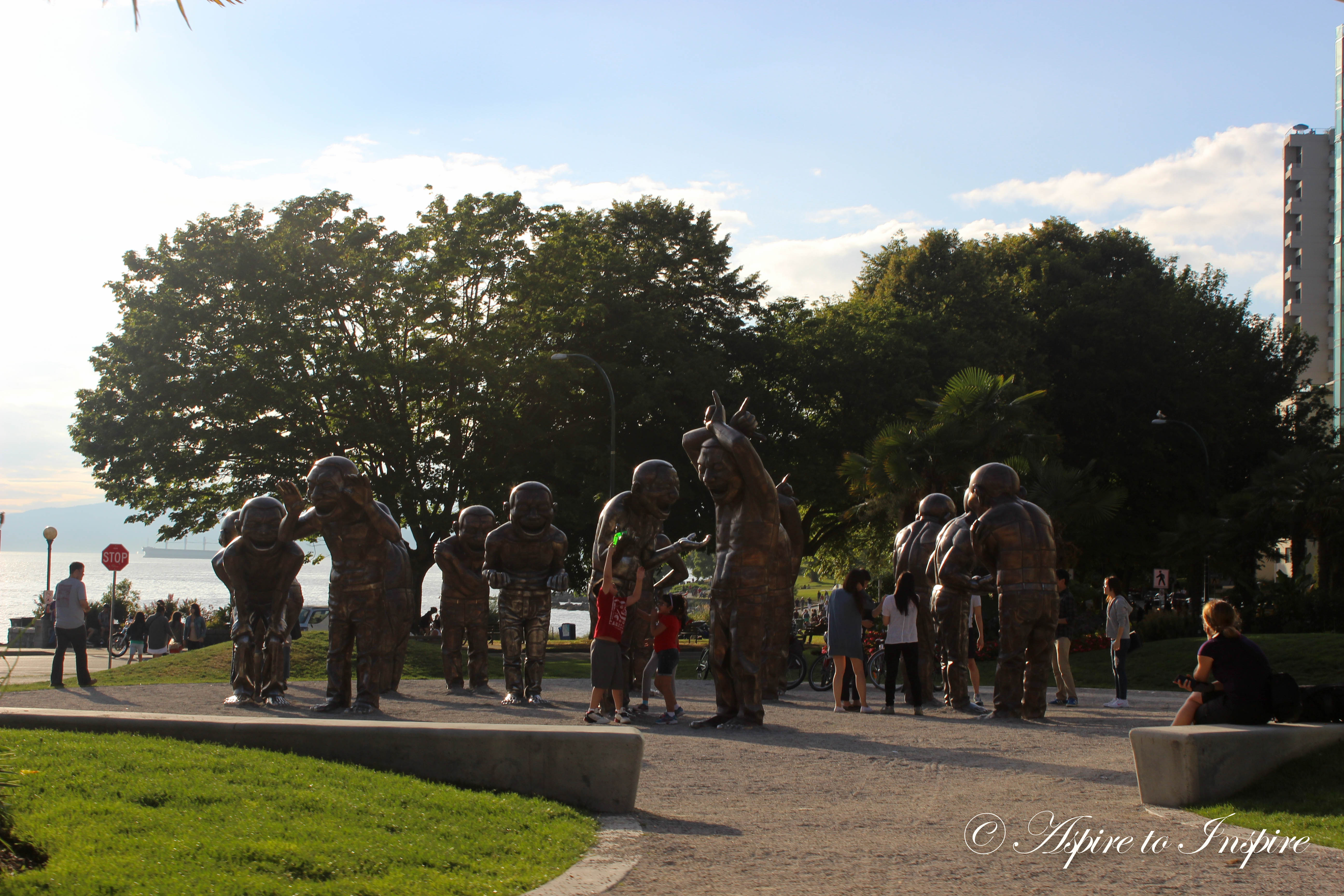 Coming to the end of all our sight seeing, we came across "A-maze-ing Laughter" ; a sculpture close to the ocean. The concept of it is "Hysterical laughter" … a wonderful piece of art.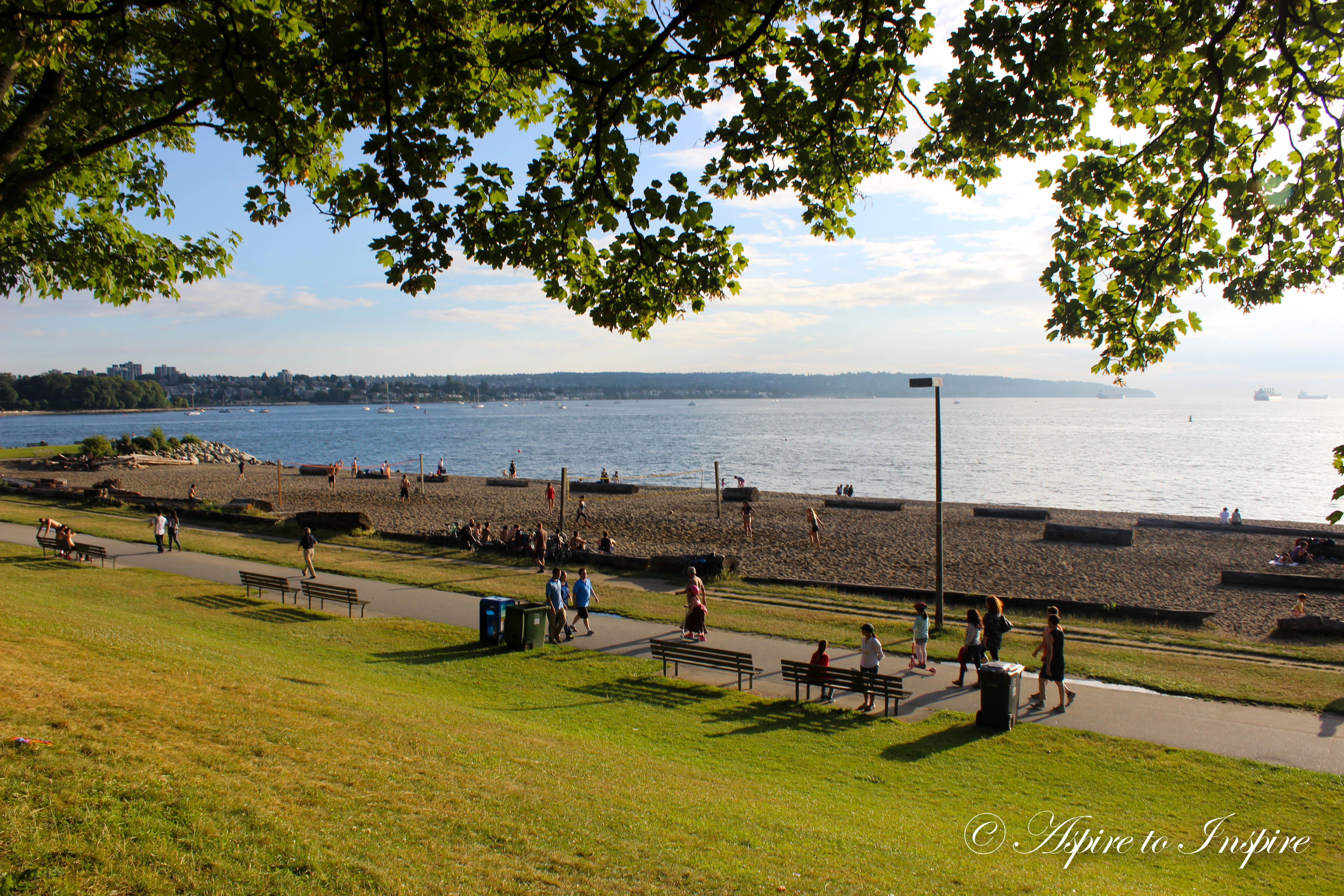 NOW, I'm convinced I want to live here.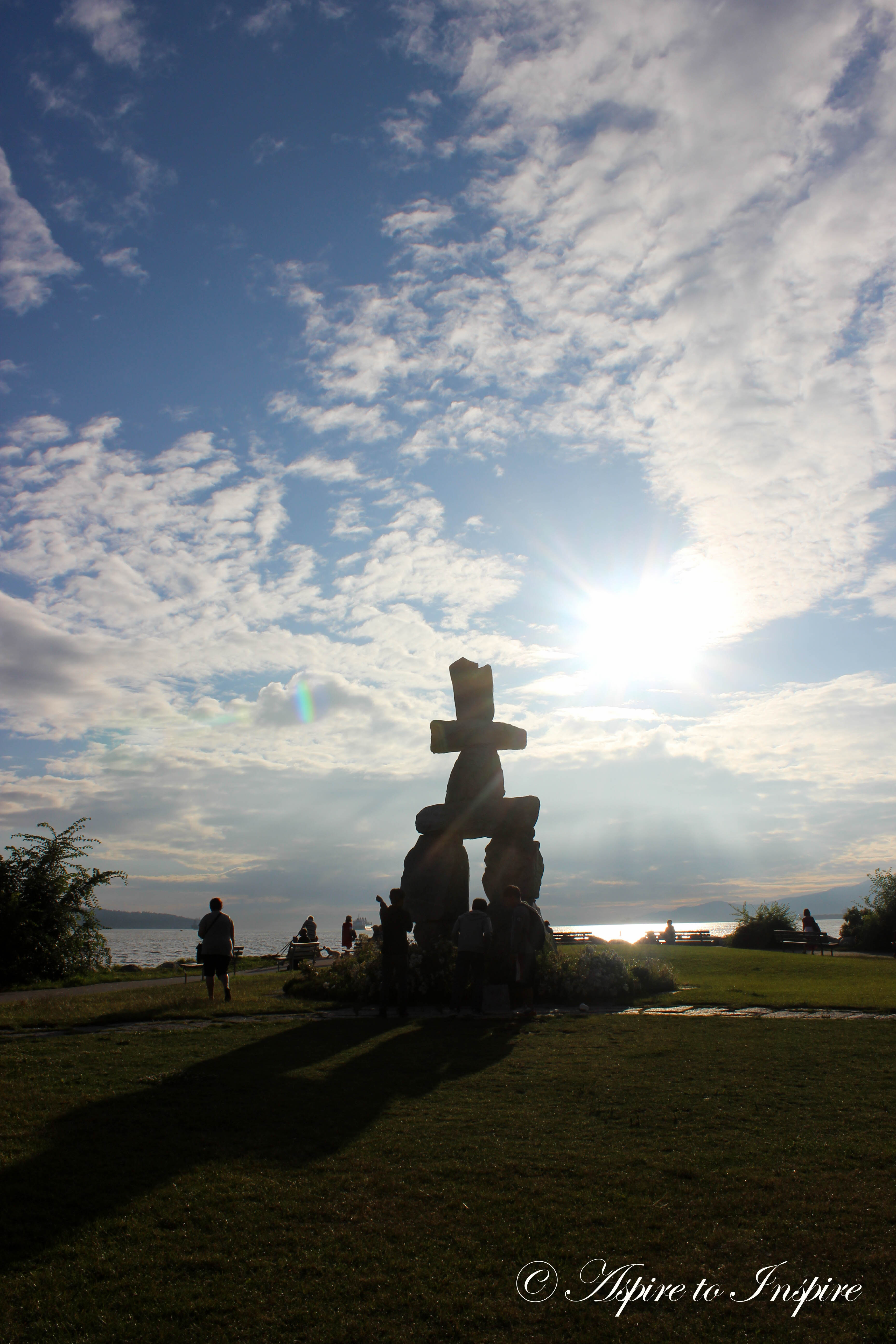 Remember I said that I couldn't leave without seeing the Lions gate bridge?… Well, yeah that AND THIS!
The beautiful English Bay Inukshuk. I was starting to lose hope in finding it, but I did so my trip ended on a good note! WOO!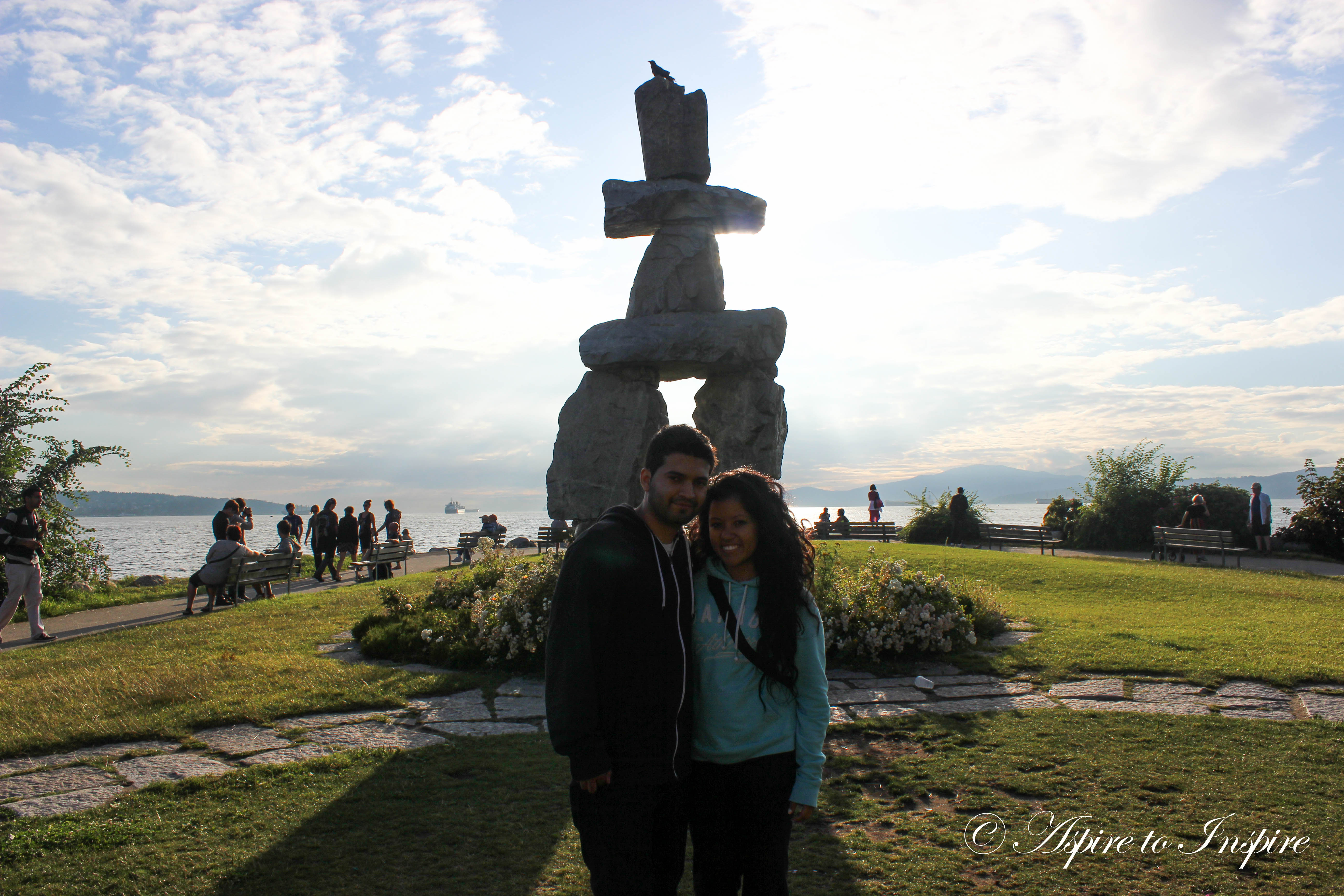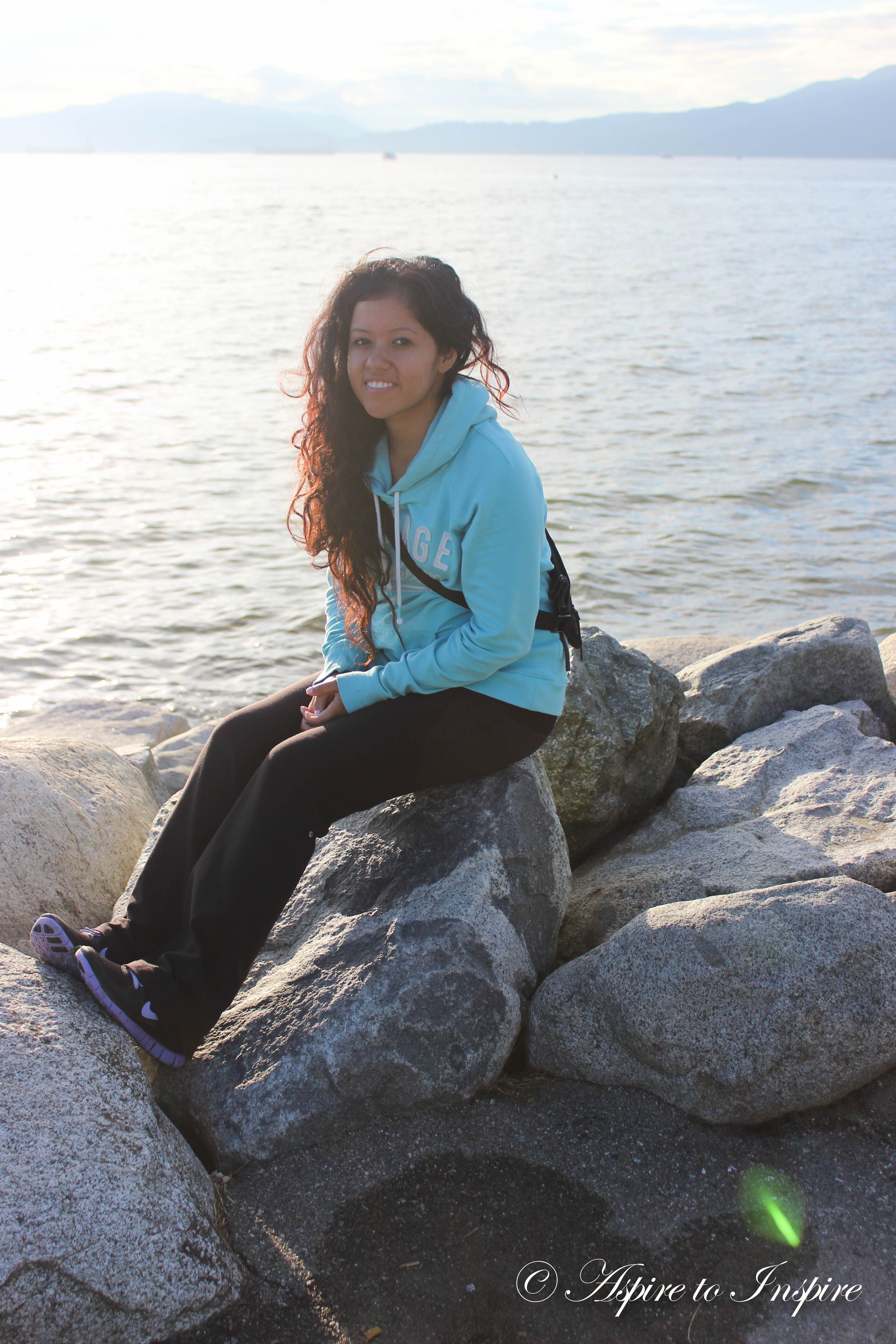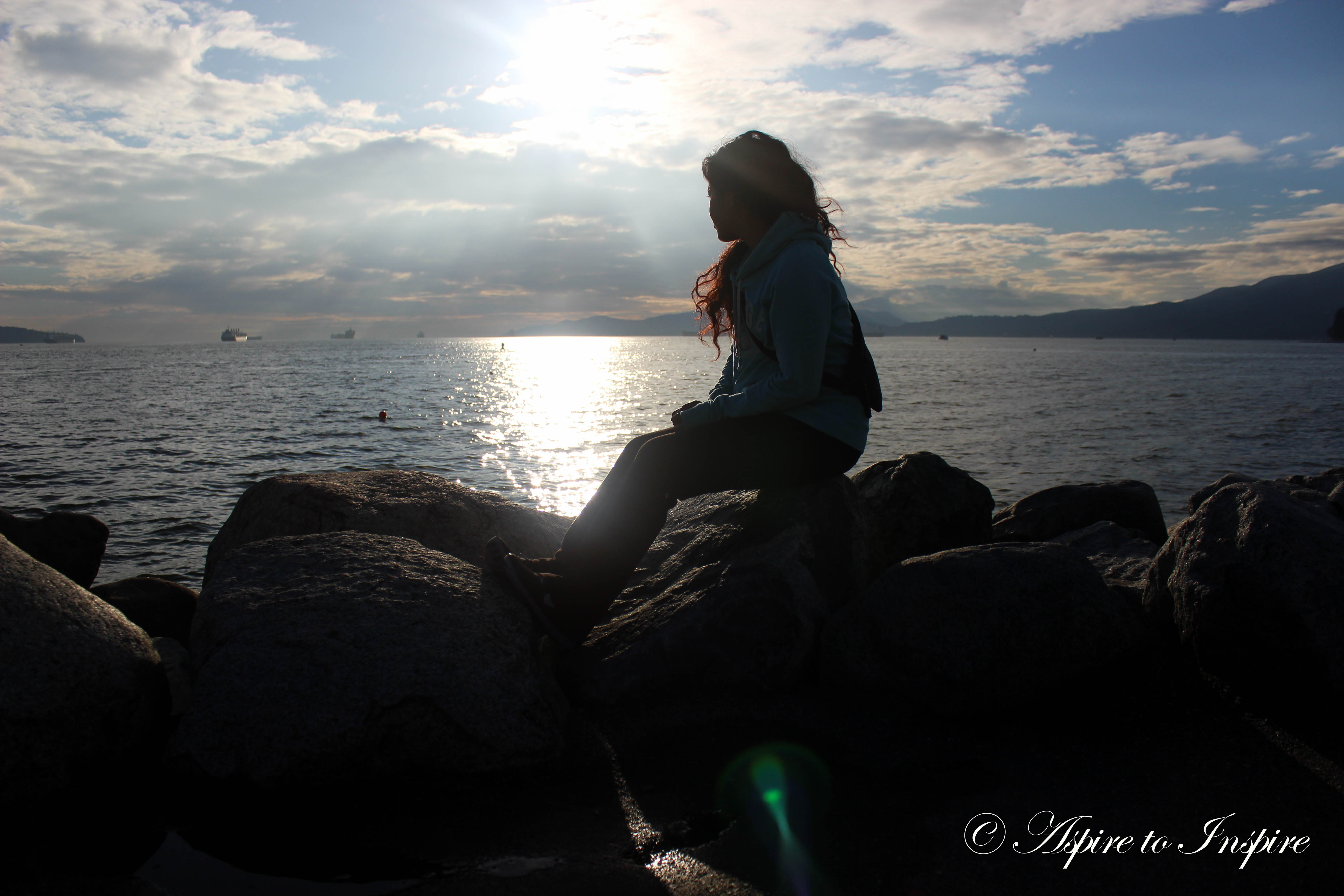 I love sunsets.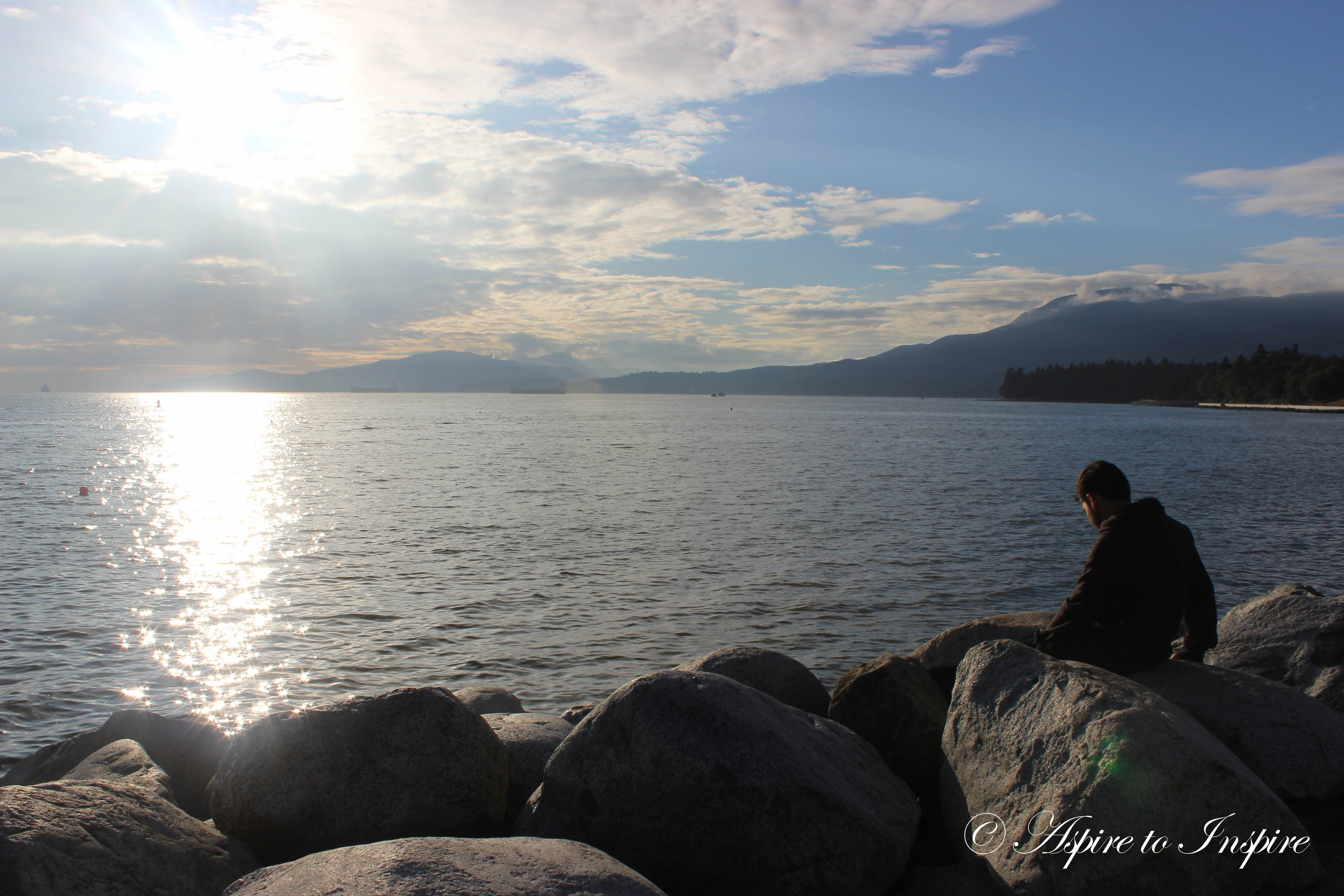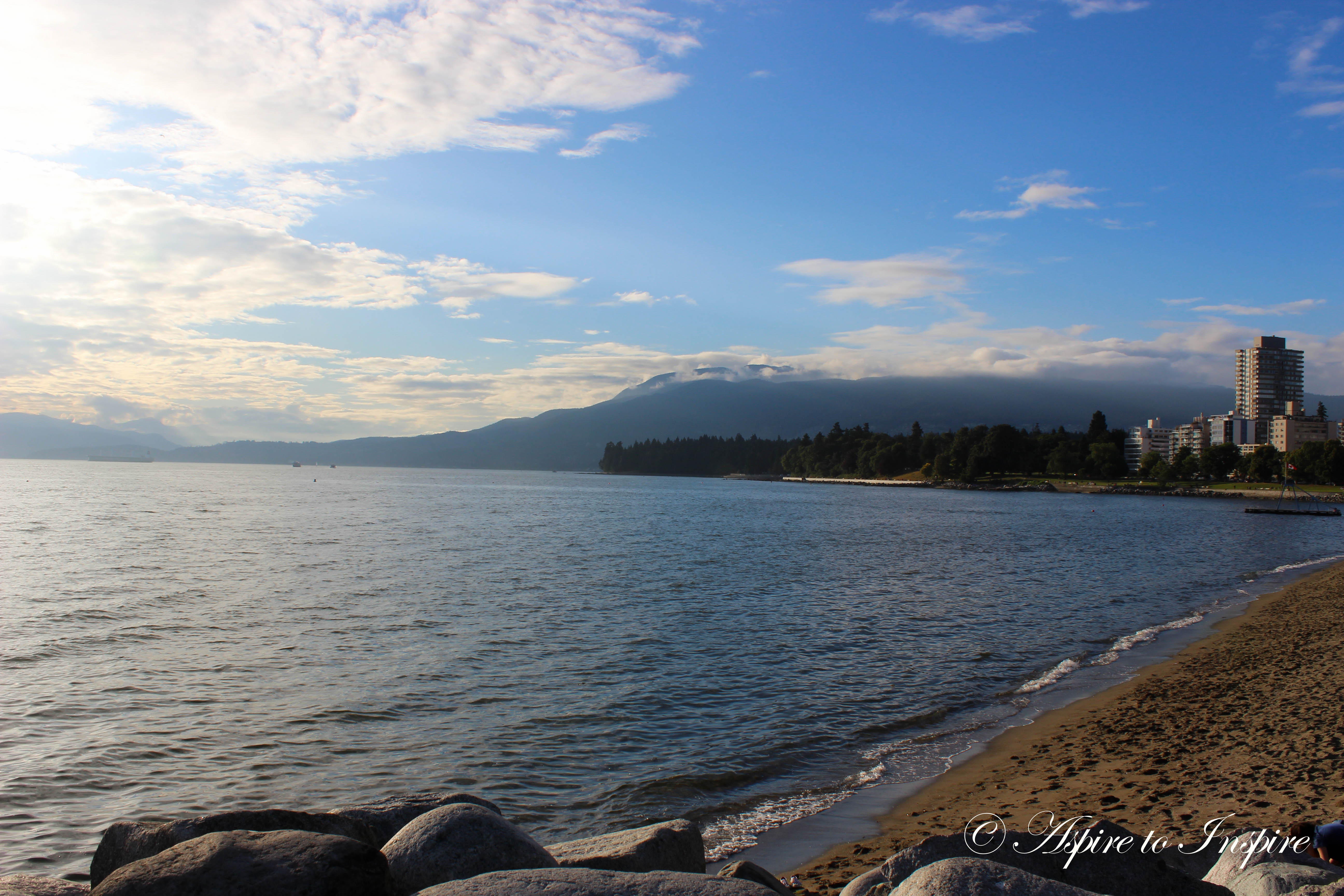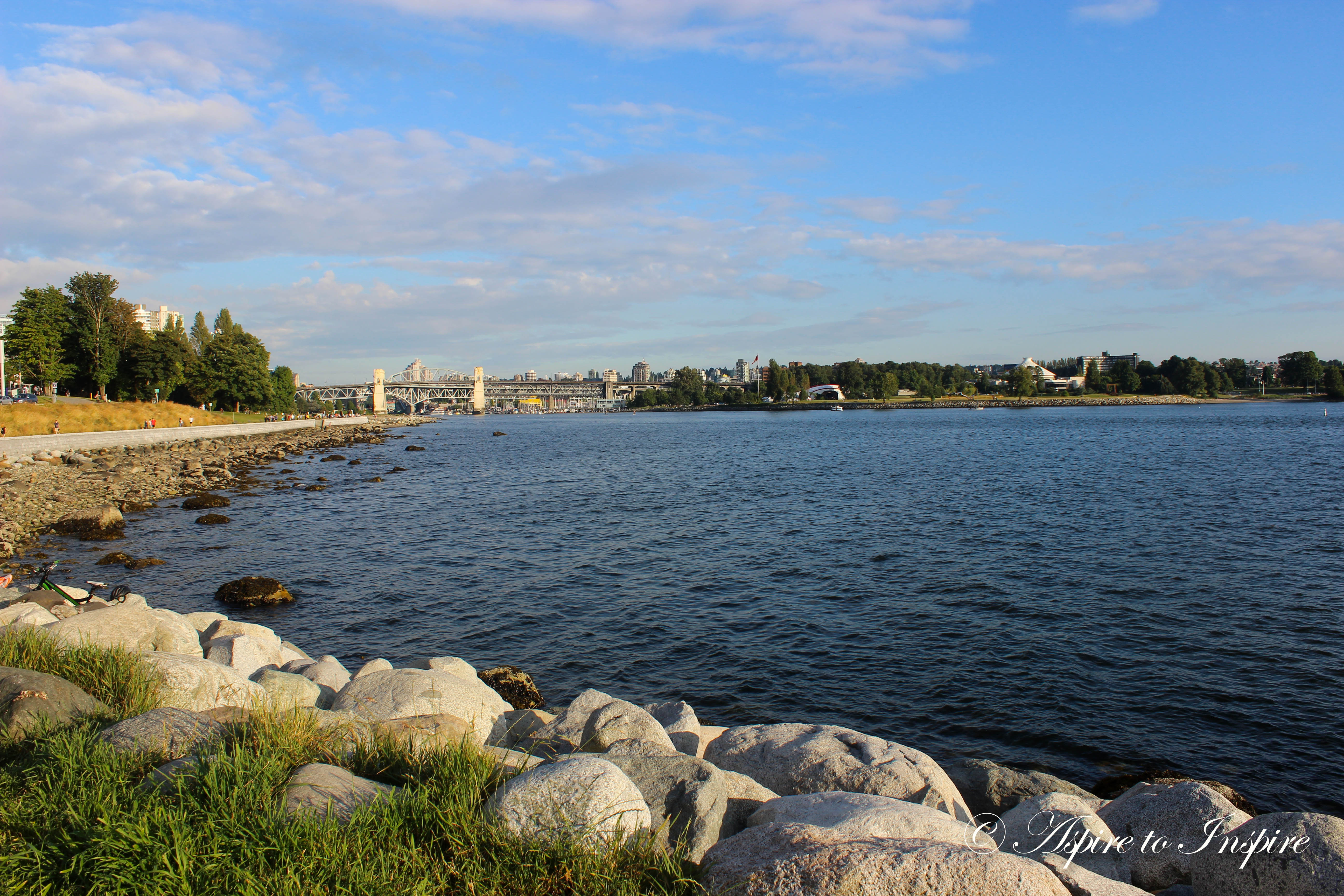 NEEDLESS to say, I did fall in love with this place.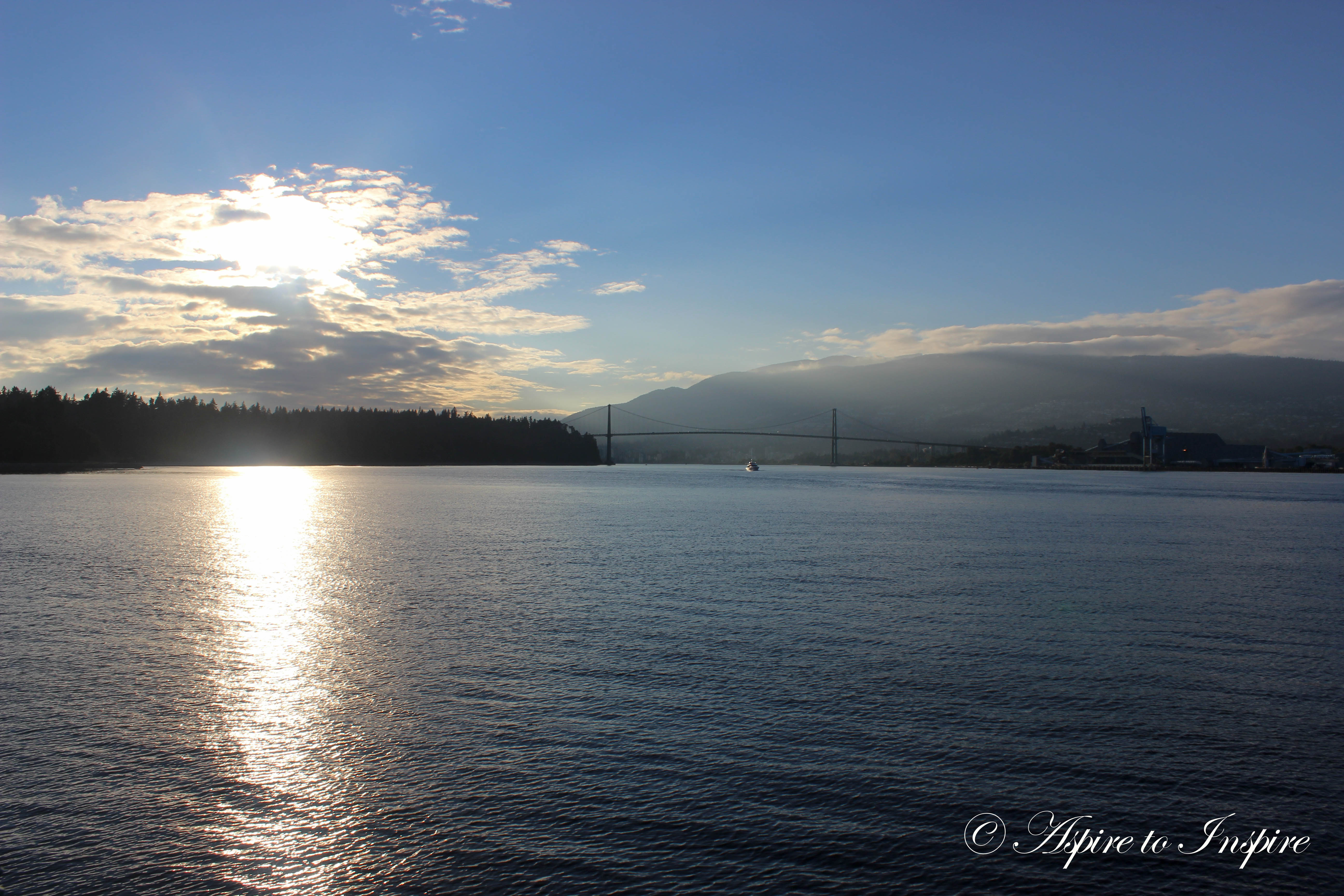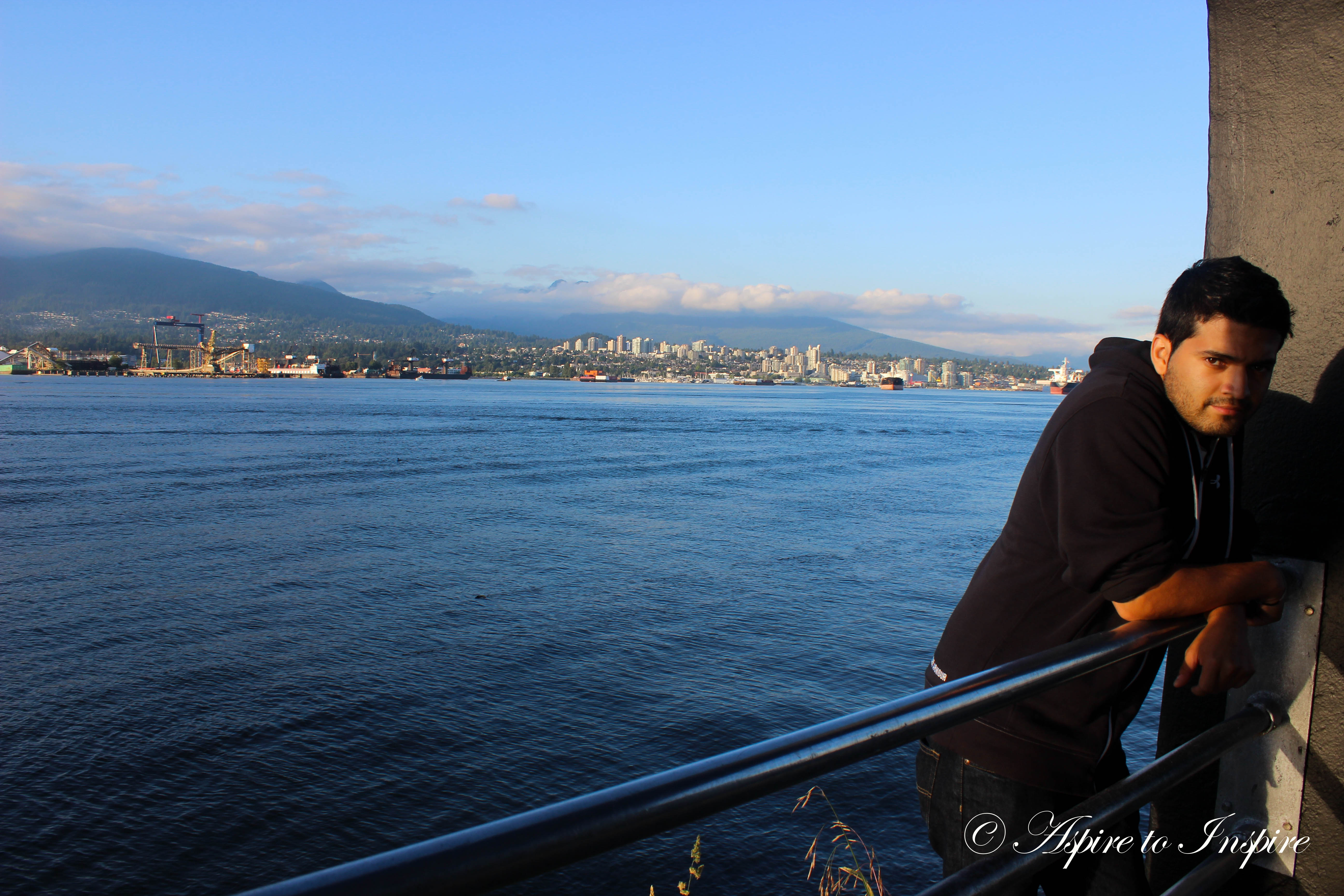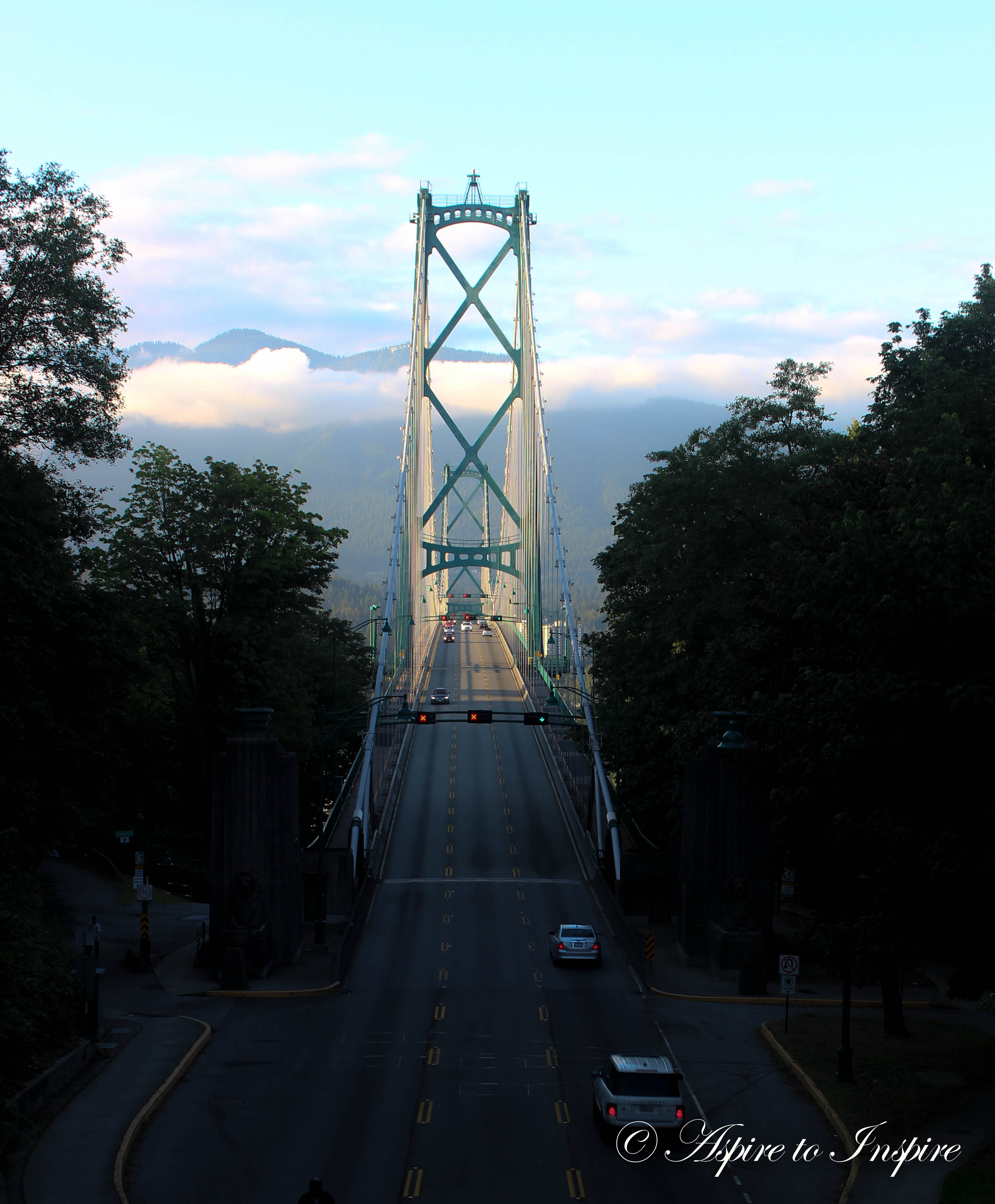 As if once wasn't enough, I got another shot of the Lions Gate Bridge! Hehe.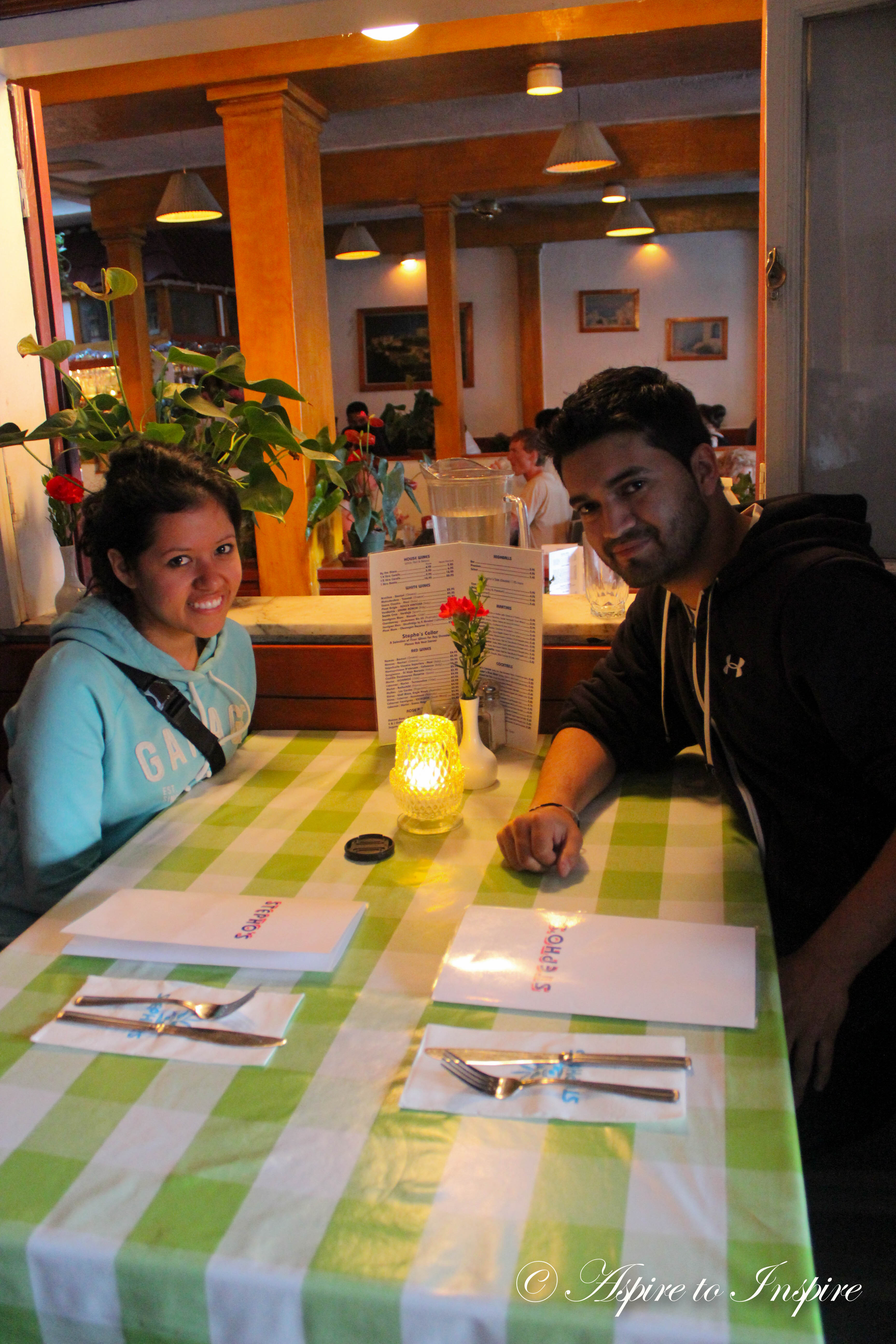 We ended off our trip with some delicious greek food. – I must say it was a fun filled day!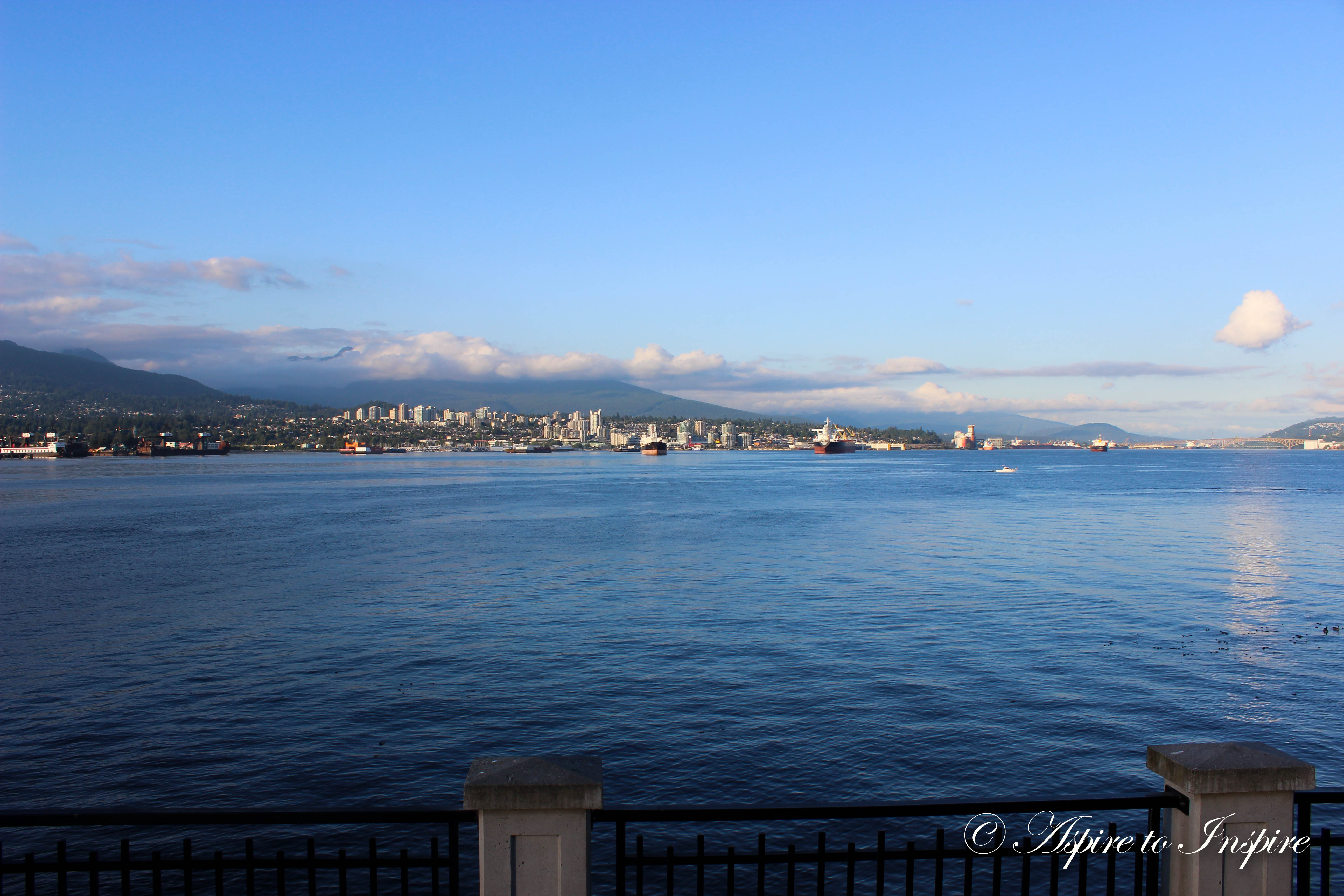 Overall this trip was an amazing one. Unfortunately back to reality we go, but this has made me want to travel within Canada more, there is just so many lovely things to see. I had no idea what was really out there. So my travel adventures will continue for sure!- Thanks for a good time VAN-CITY!
Thanks for reading,
Maritza, xo.