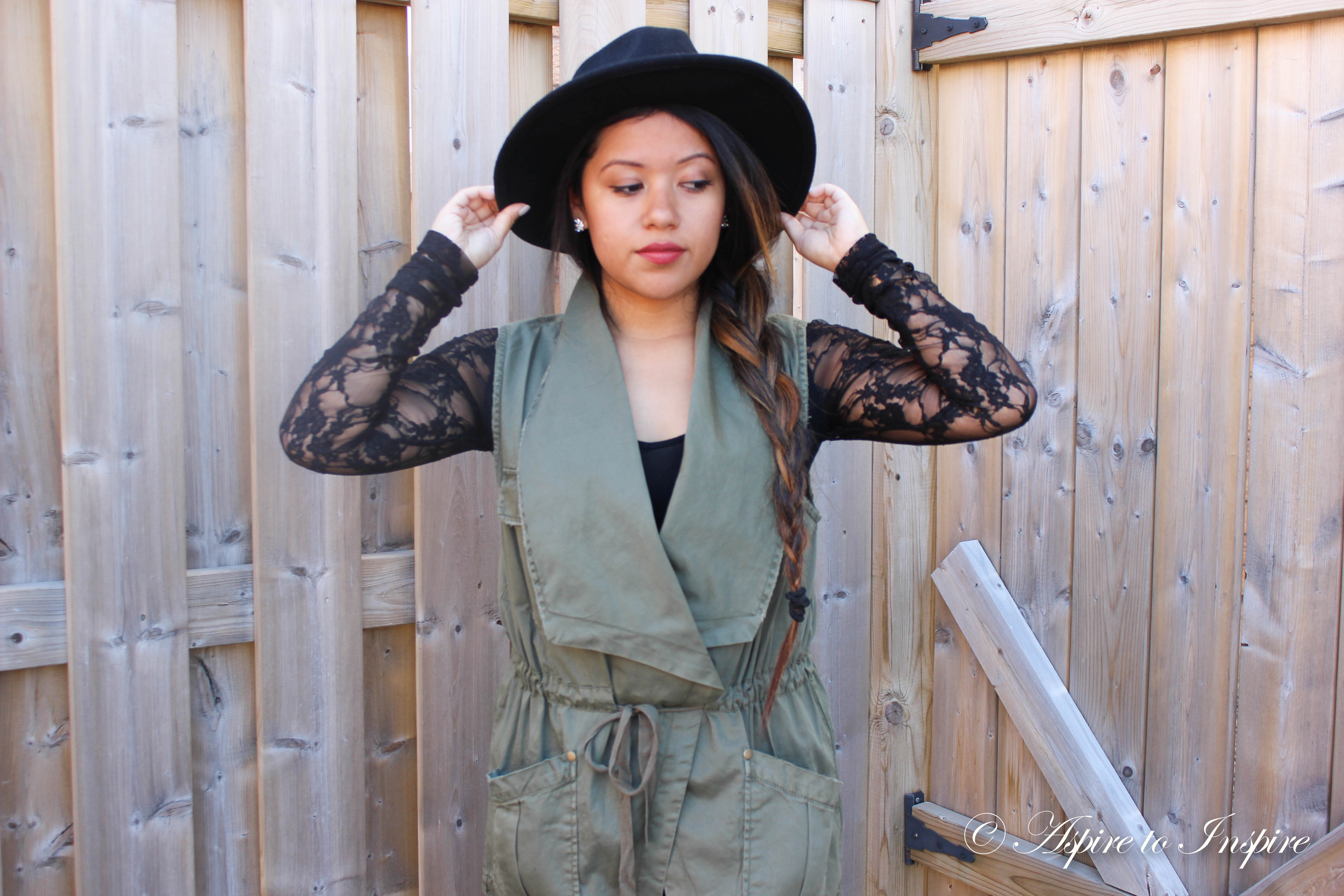 FALL has literally creeped up at us REAL fast. The drastic weather change is ridiculous, not to mention the amount of people that are sick right now. FEEL BETTER everyone! Since fall is my  favourite season [as I've mentioned a million times haha], one of my favourite colours for this season is army/military green. I love mixing it with many different colours. For this outfit I kept it simple with black leather, lace and my new booties that I'm loving.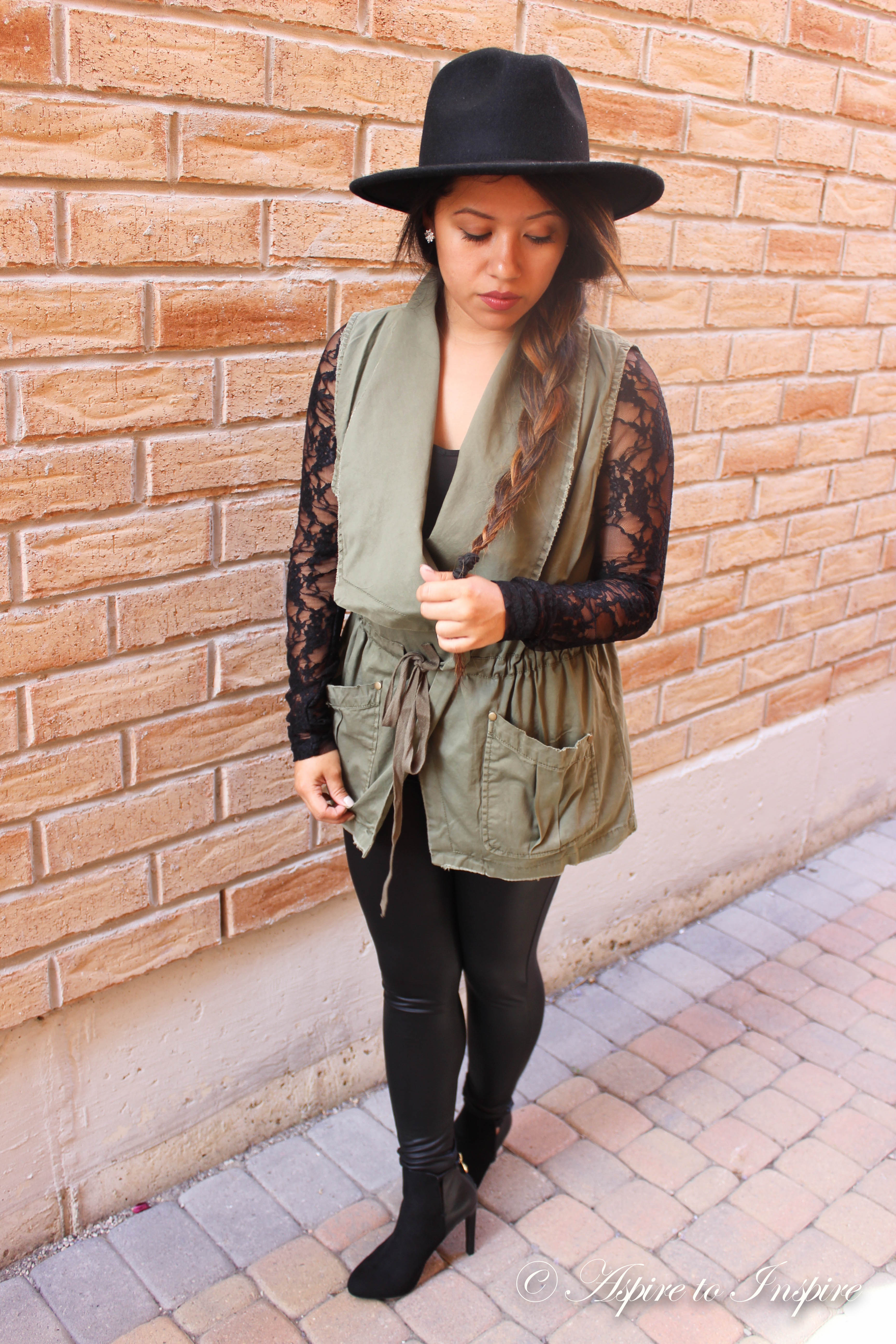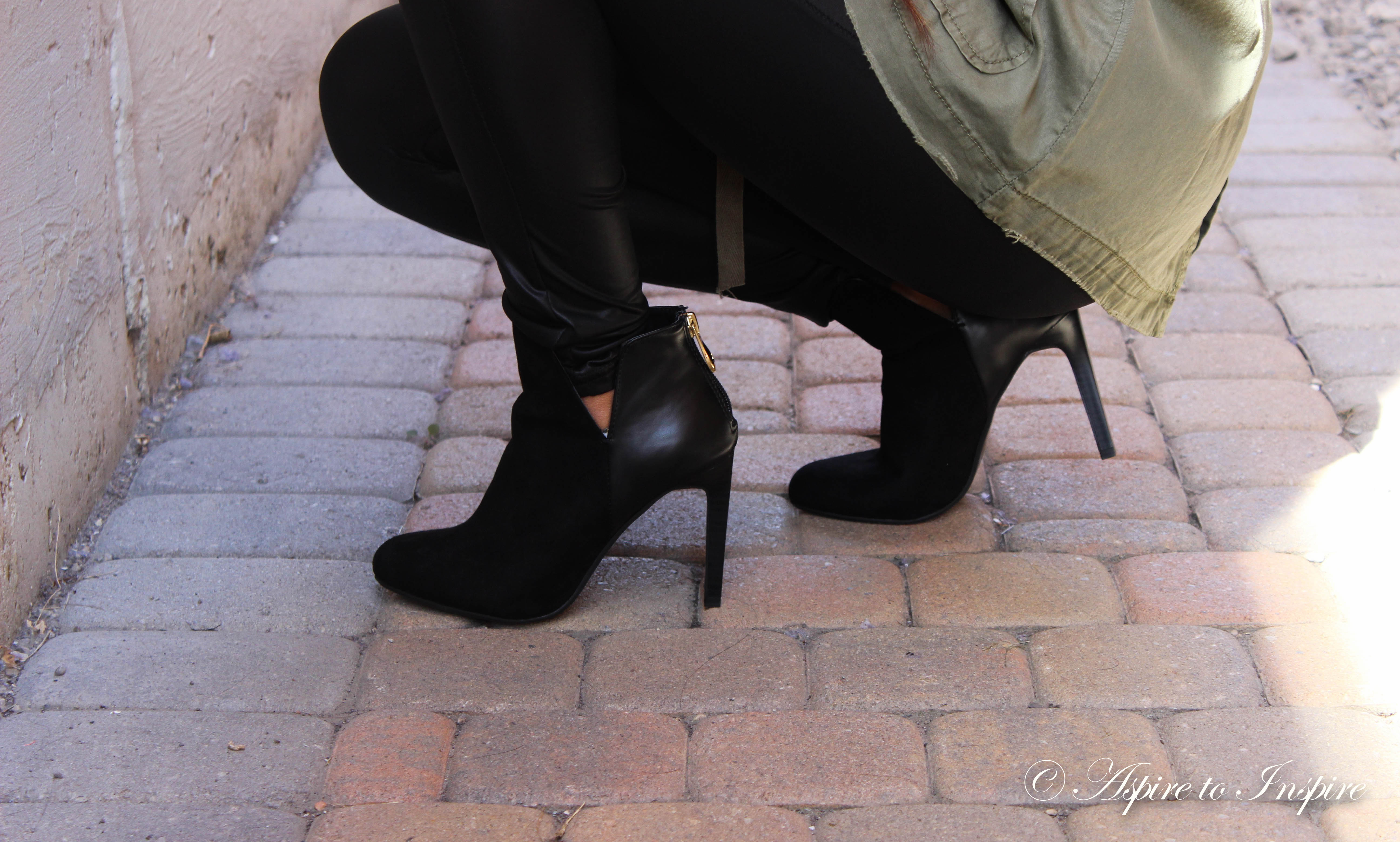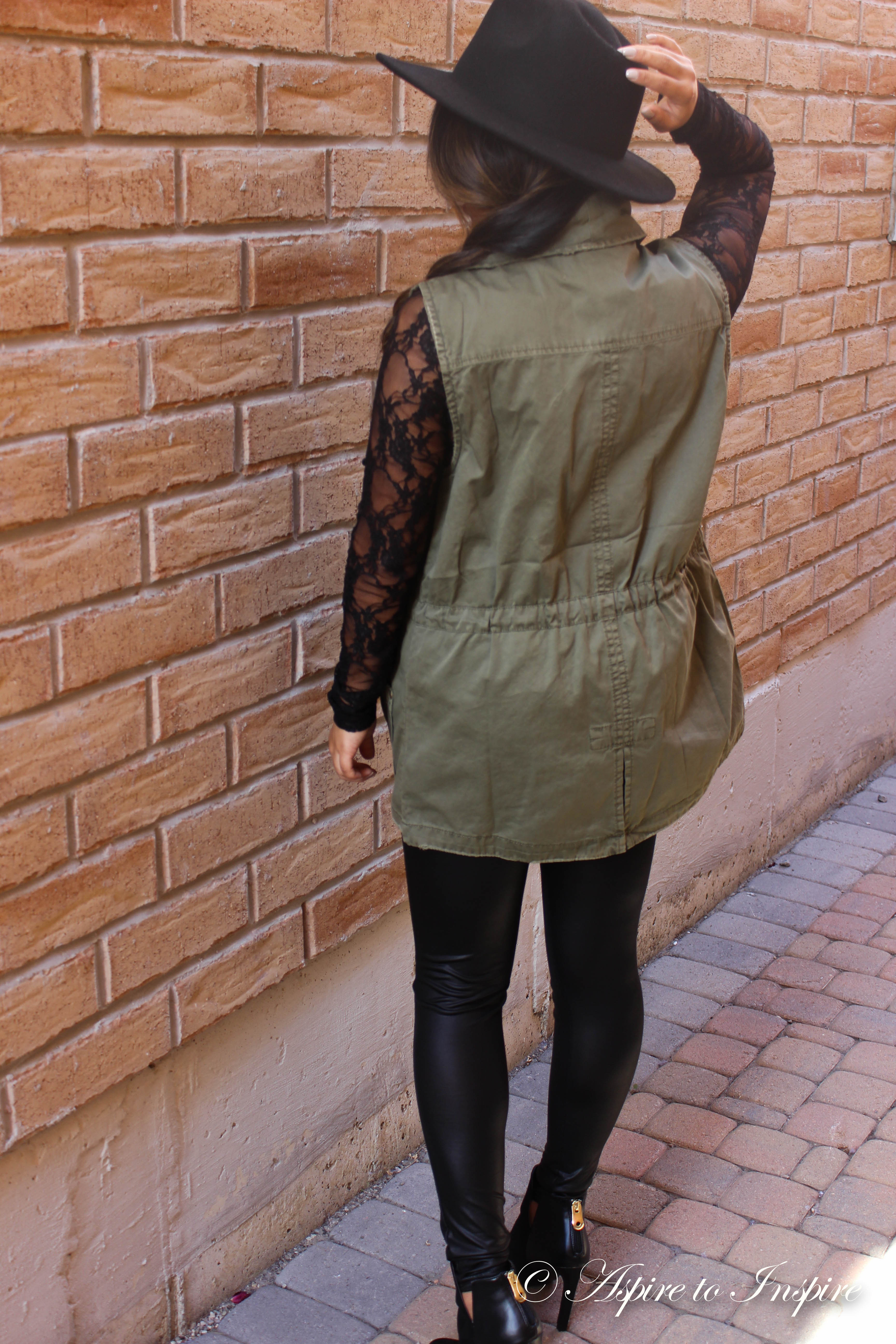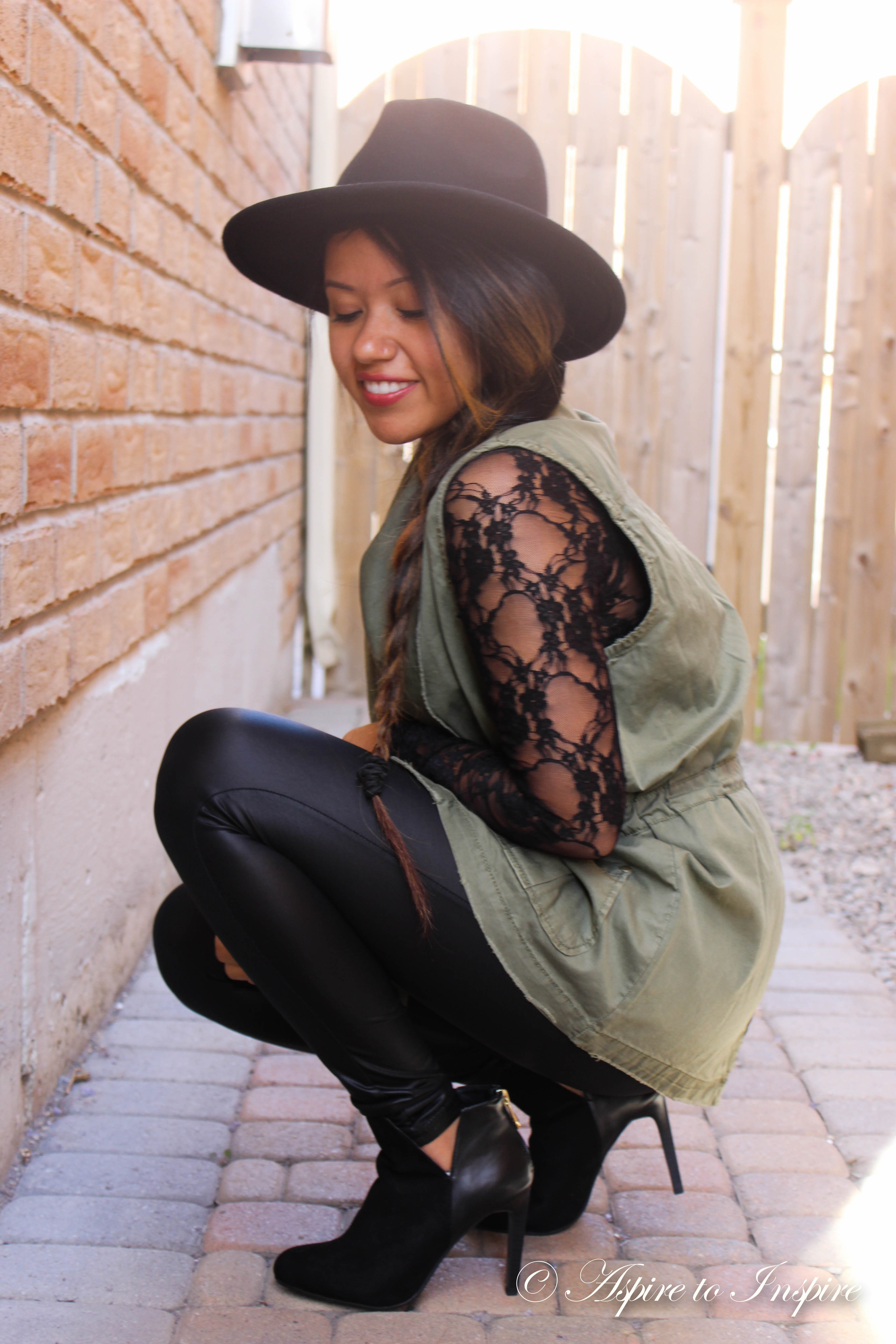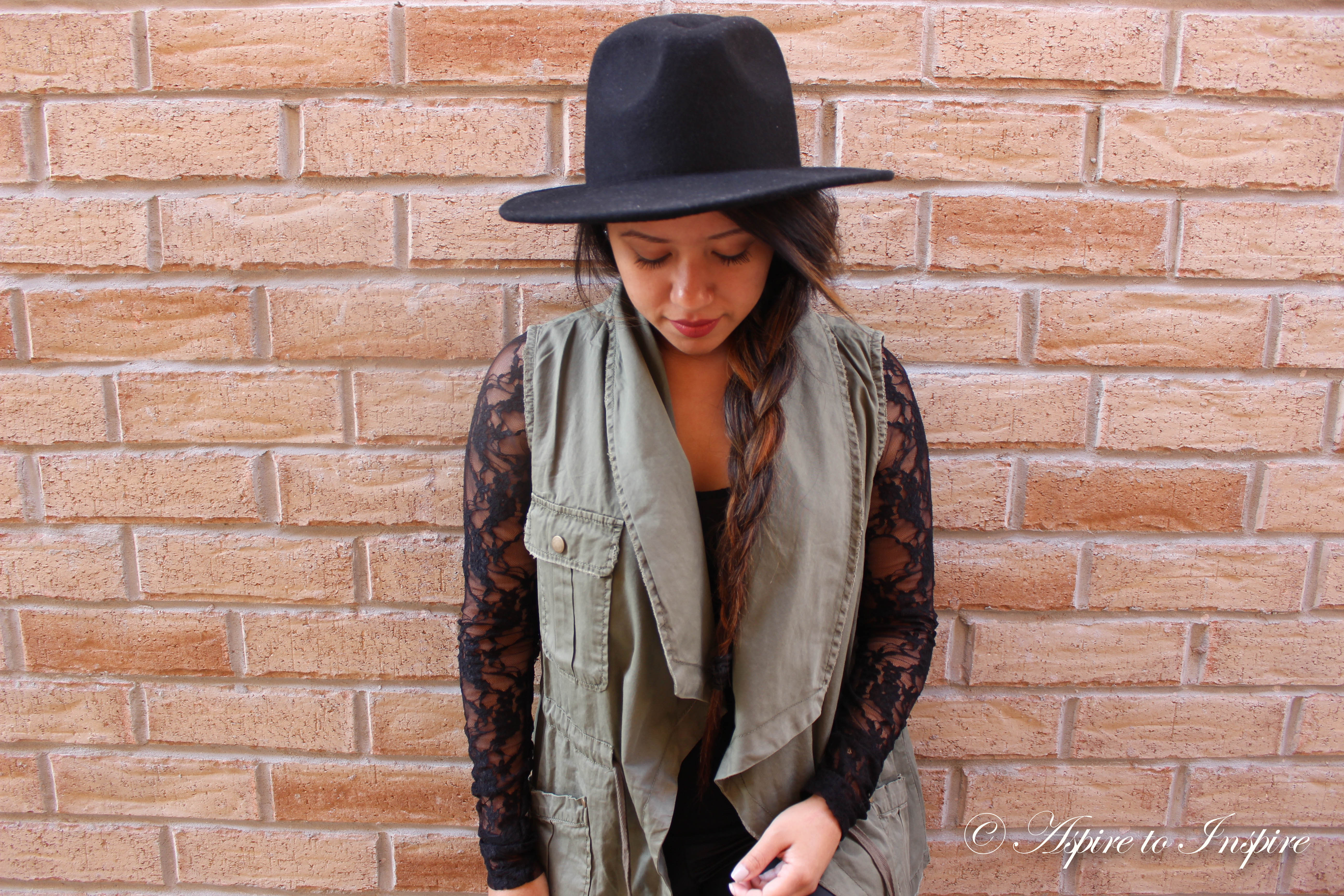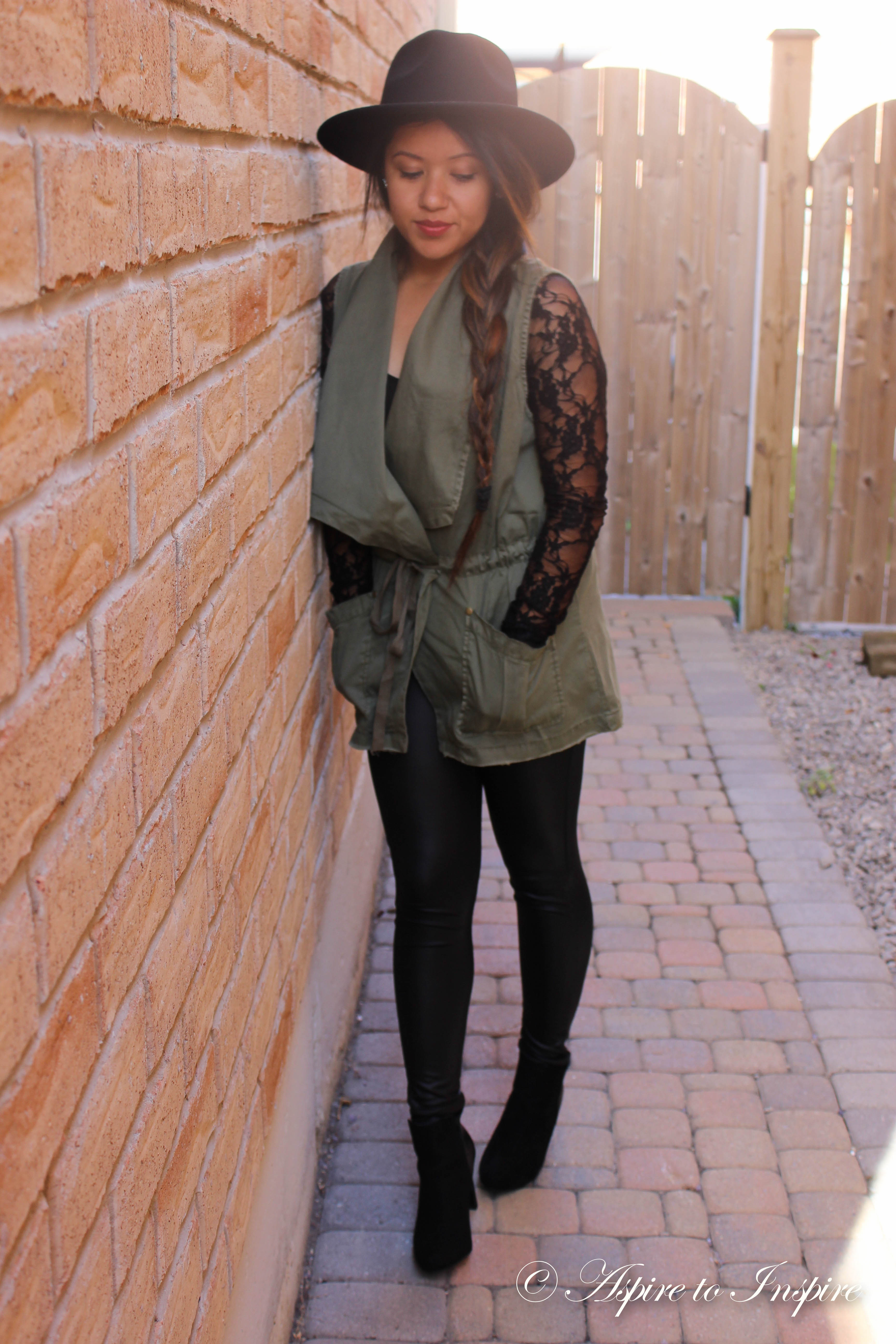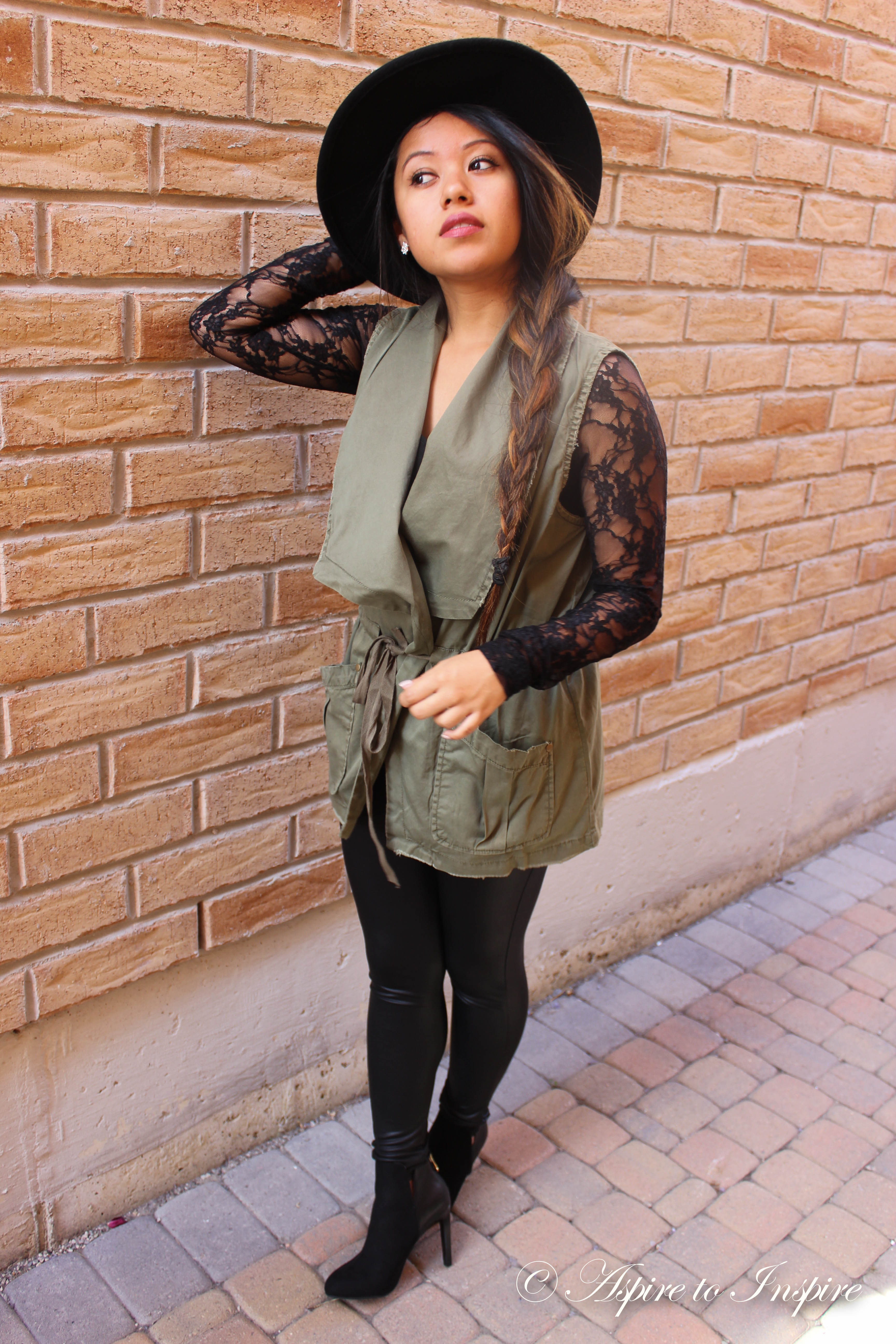 Outfit Details:
Top: Here | Leggings: Here | Vest: Here | Hat: Here | Booties: Here | Nails: East Hampton Cottage
Thanks for stopping by,
Maritza, xo.