DIY: Lip Scrub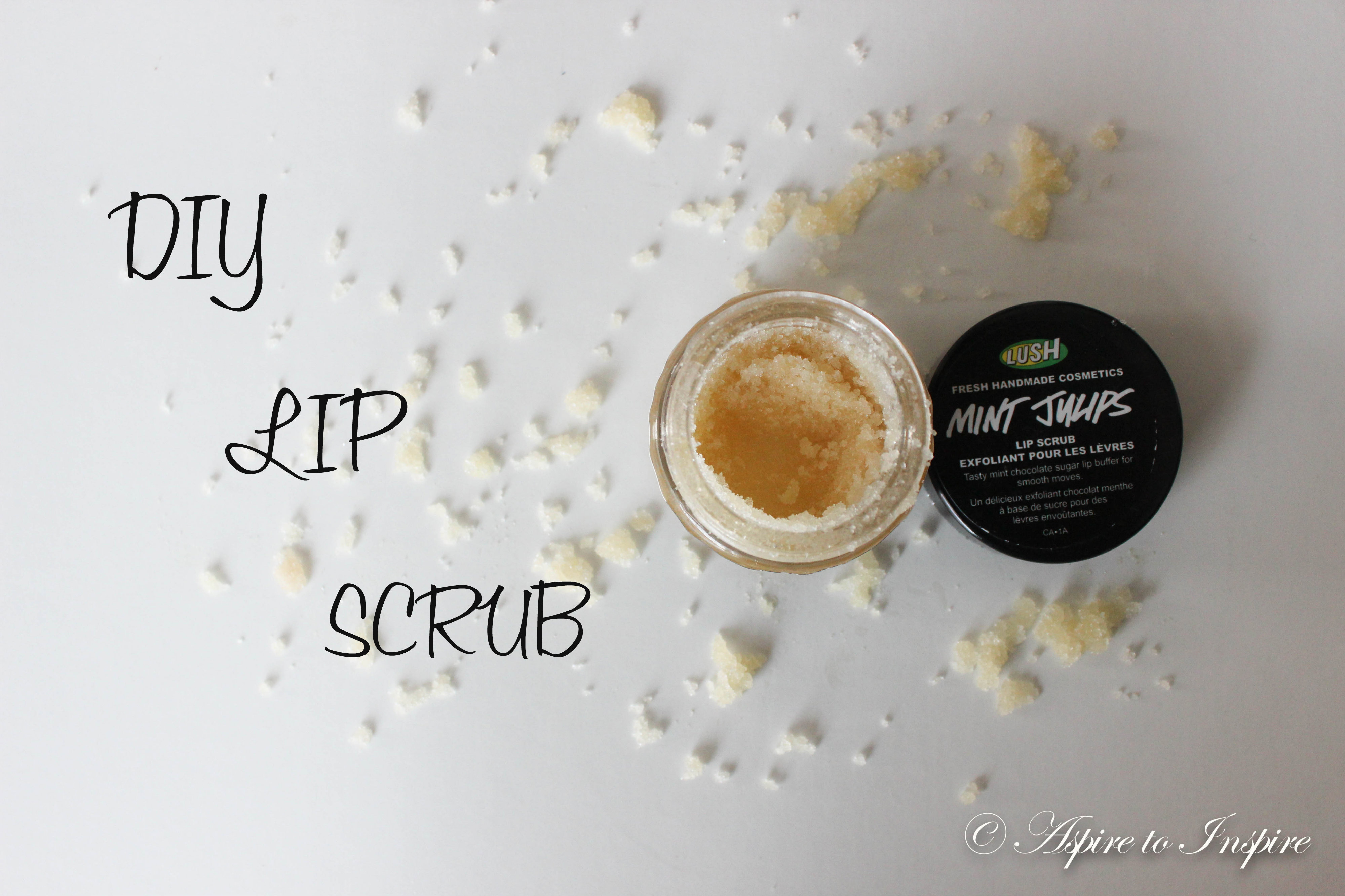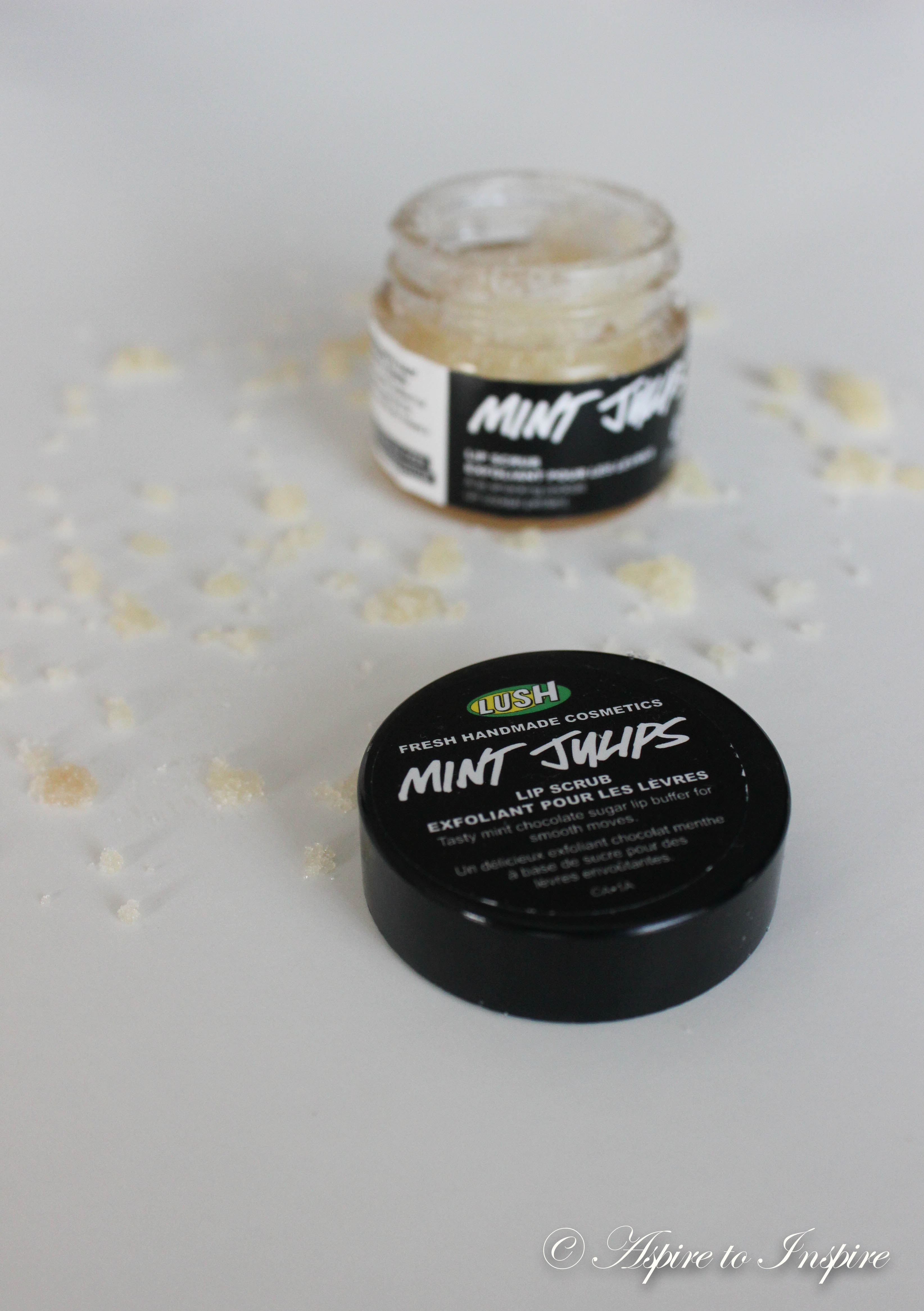 I don't know about you, but if I can find ways to save my money then I'm for it. There's plenty of stores I always aim to go into and know I will come out with something in my hand… one of my all time favourites has to be LUSH. They have amazing products that I am in LOVE with such as; face masks, body soaps, body creams, face exfoliators and the list goes on… but there is one product that I have never stopped repurchasing…*drum roll*… the lip scrubs, they are AMAZING! My lip scrub is very essential during my bed time routine, I just can't live without it! 
However, lately I've been on a budget and restraining myself from the mall, so I decided to come up with a replica of the famous Lush lip scrub, and let me tell you… I am sooo VERY happy with it. So if you are looking for a similar product that works wonders just the same way, this might just change your life.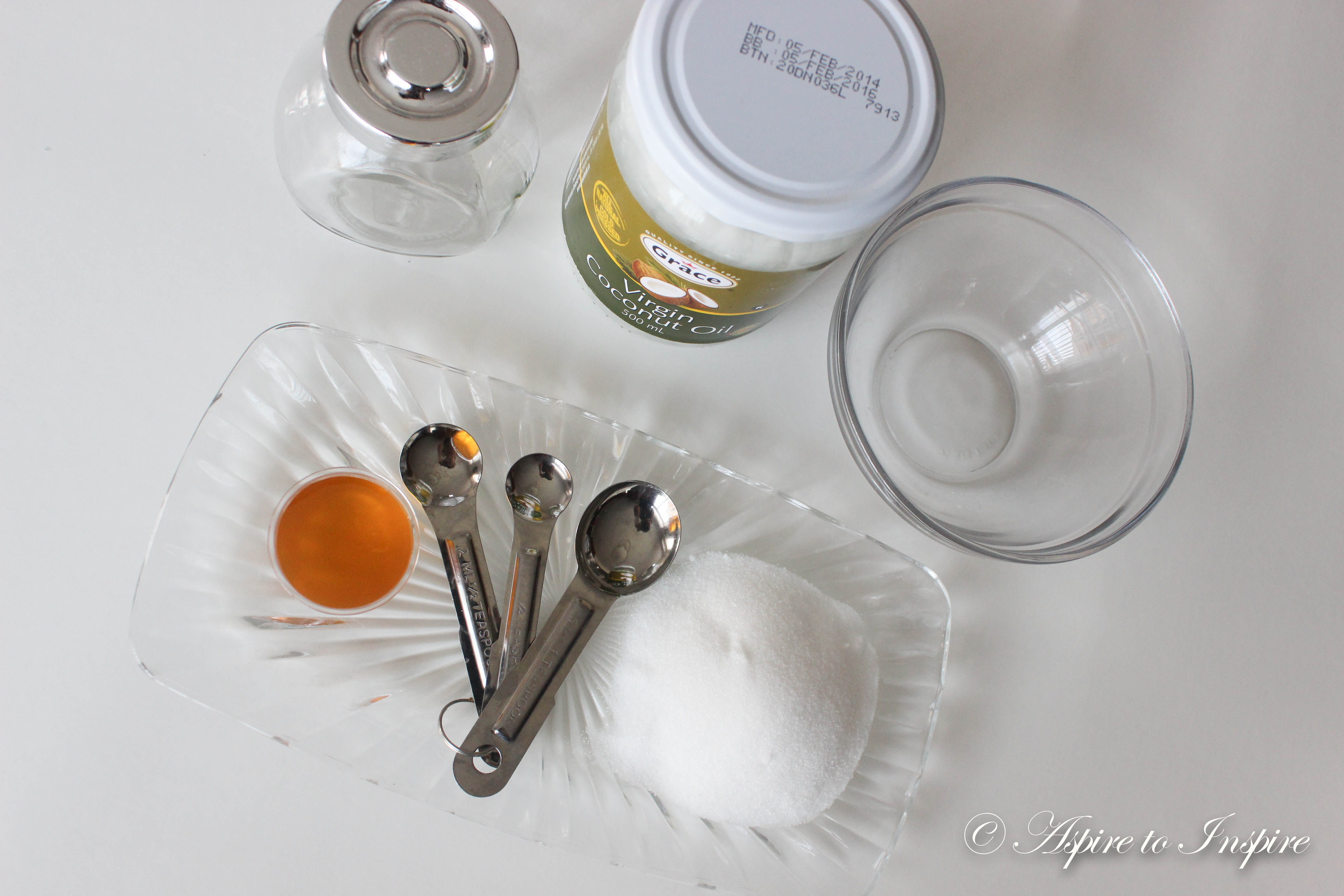 Supplies you will need:
– Coconut Oil; my preference (You can also use olive oil)
– Honey
– Brown or White sugar
– Measuring spoons
– Mixing bowl
– Empty jar for your finished product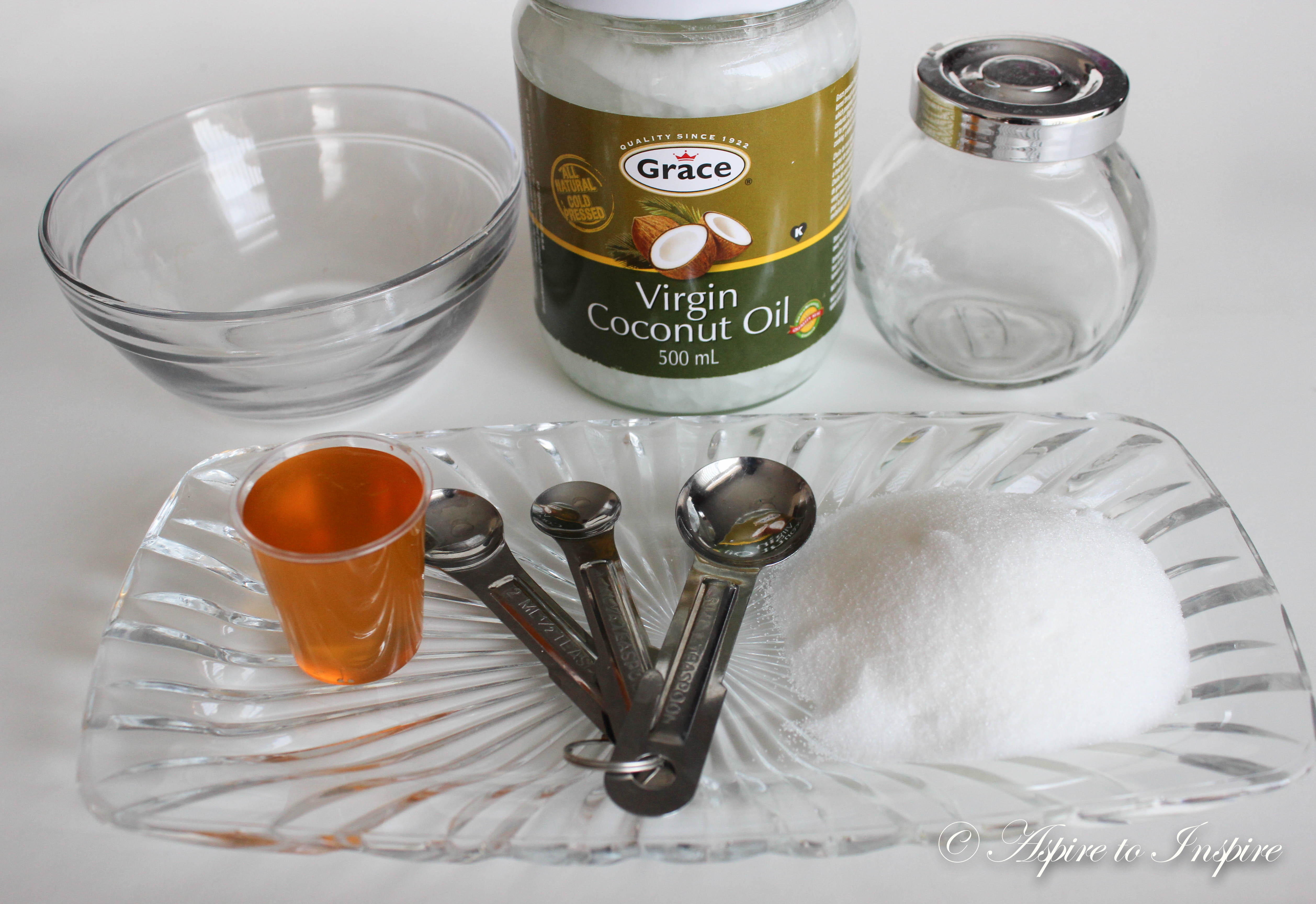 Step 1: Measure about 1 tsp. of coconut oil into the mixing bowl.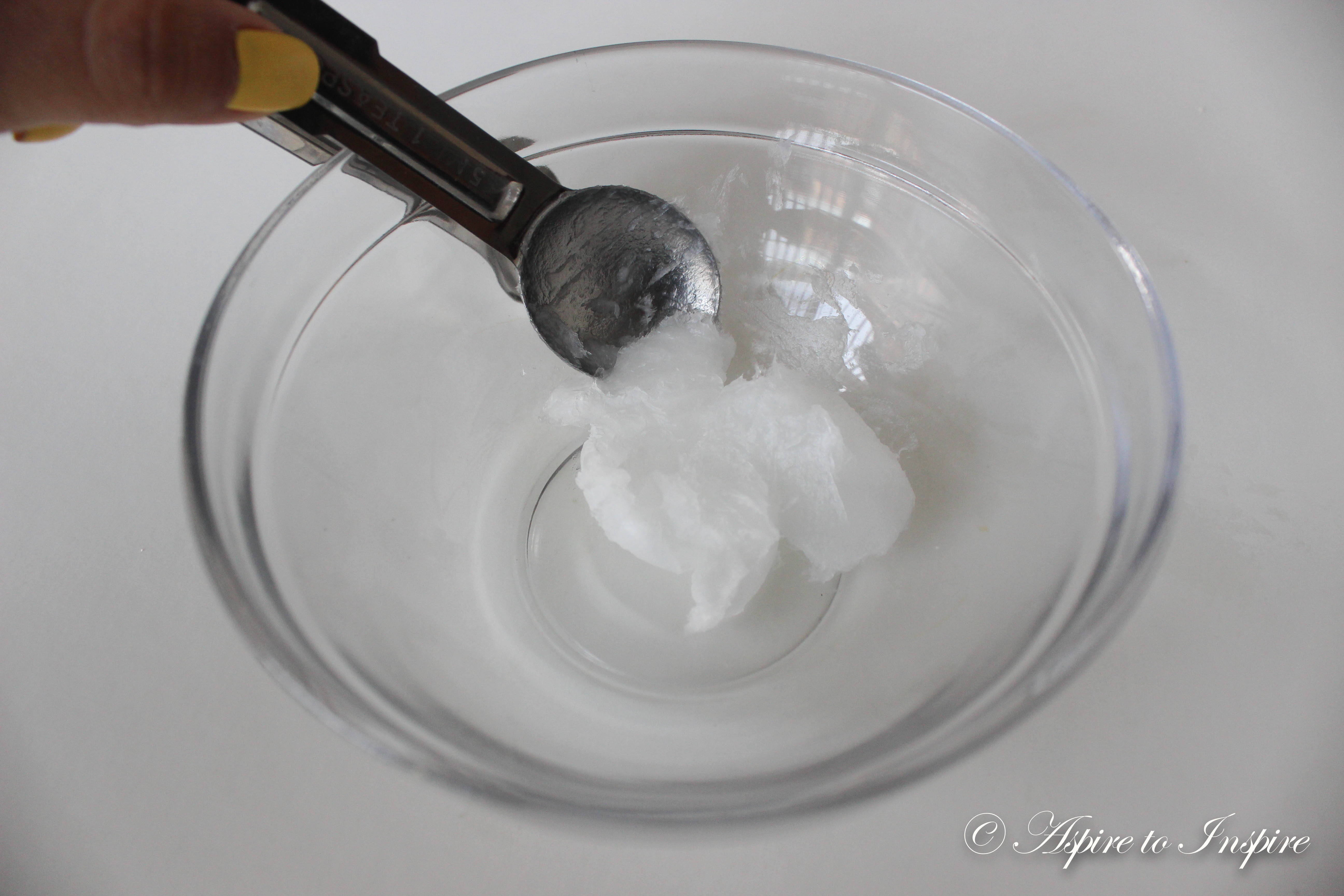 Step 2: Now you will add 2 tsp. of honey into the same mixing bowl.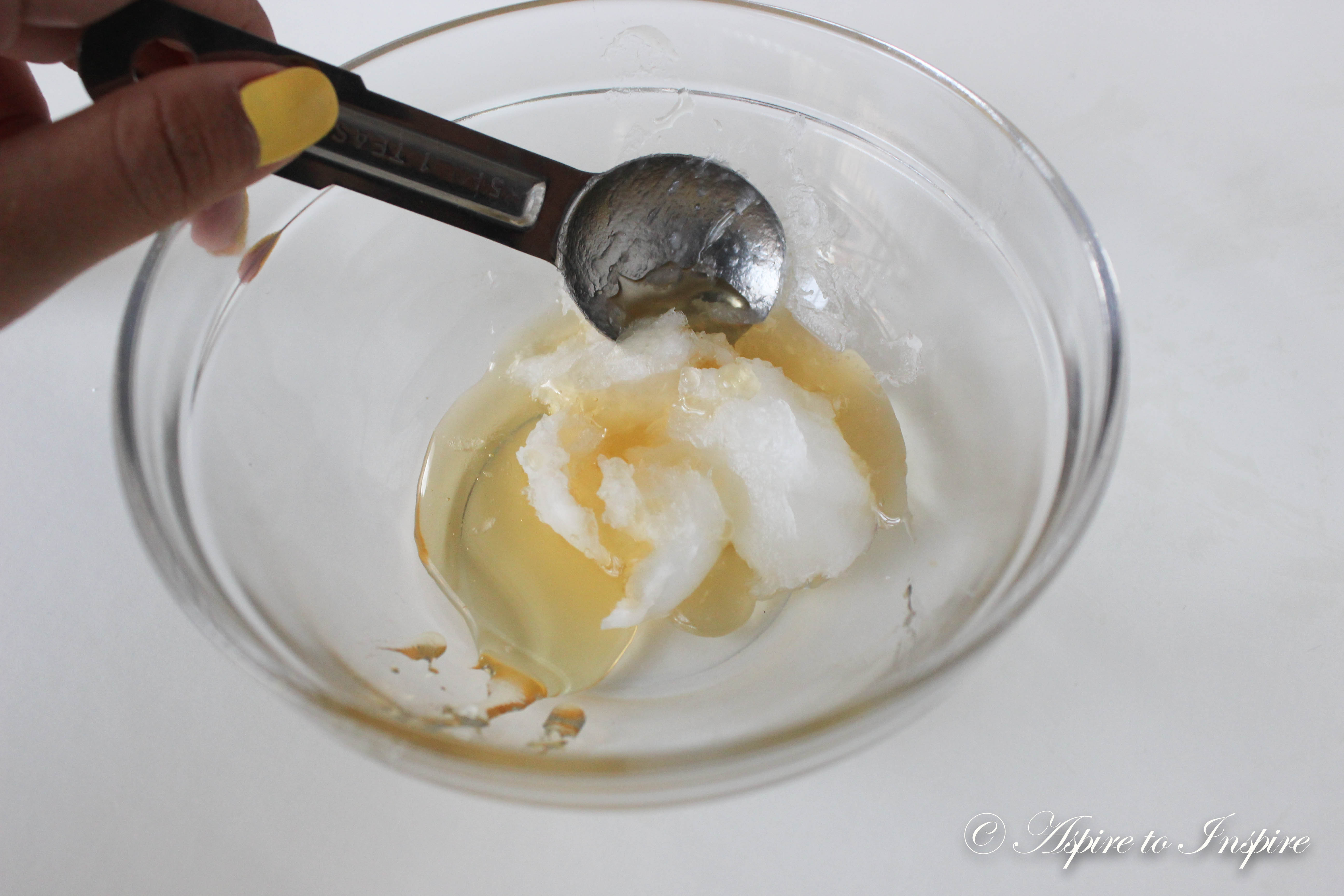 Step 3: Begin by mixing these two ingredients.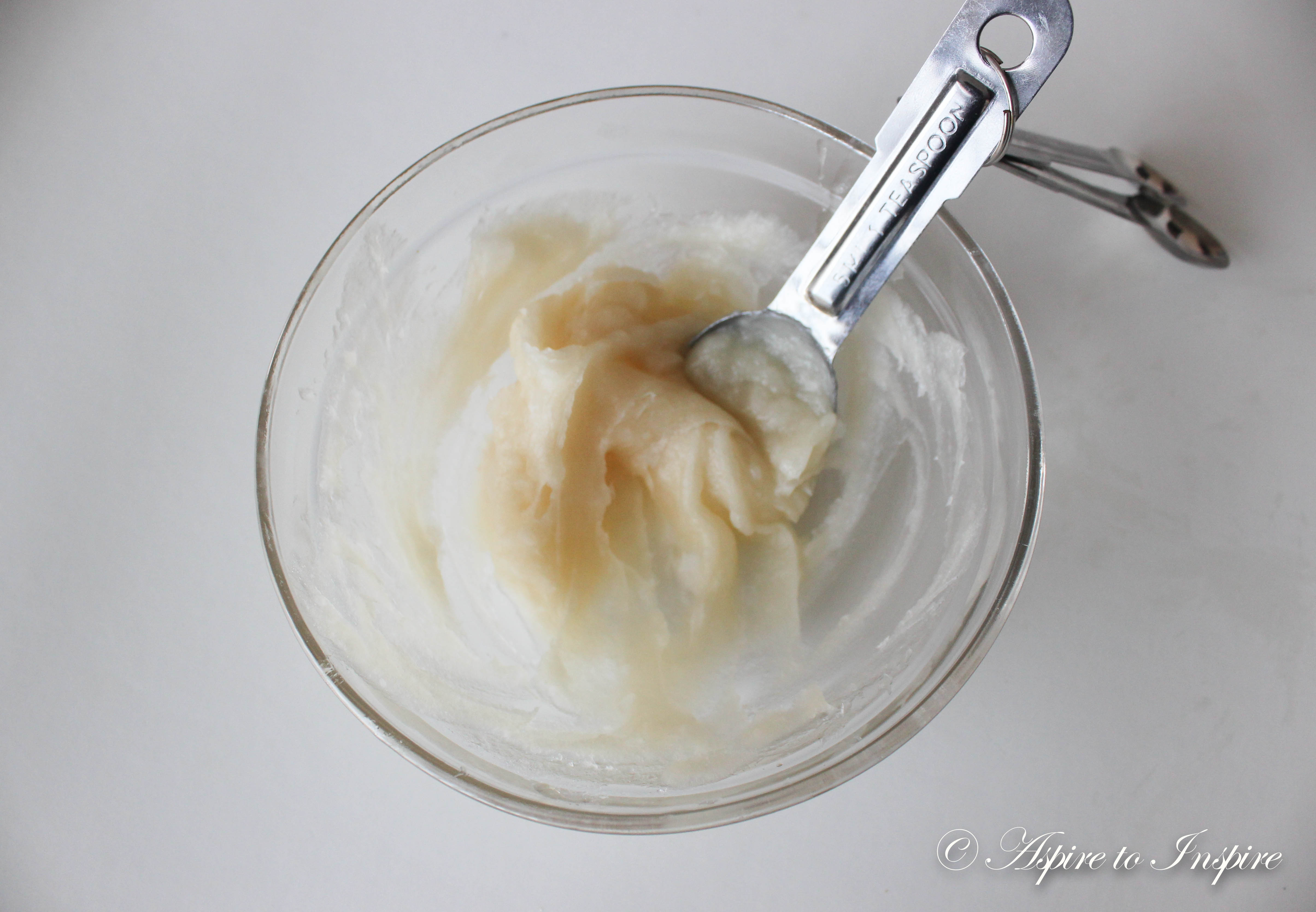 Step 4: Time to add some SUGAR! For this step you have a few options, you can use either white or brown sugar; OR you can do what I did and mix a bit of both. If you will be sticking with just one, I would suggest leaning towards brown sugar only because if you're really going for a great exfoliator the bigger grains in brown sugar will do the trick. Nonetheless, white sugar would work just as fine.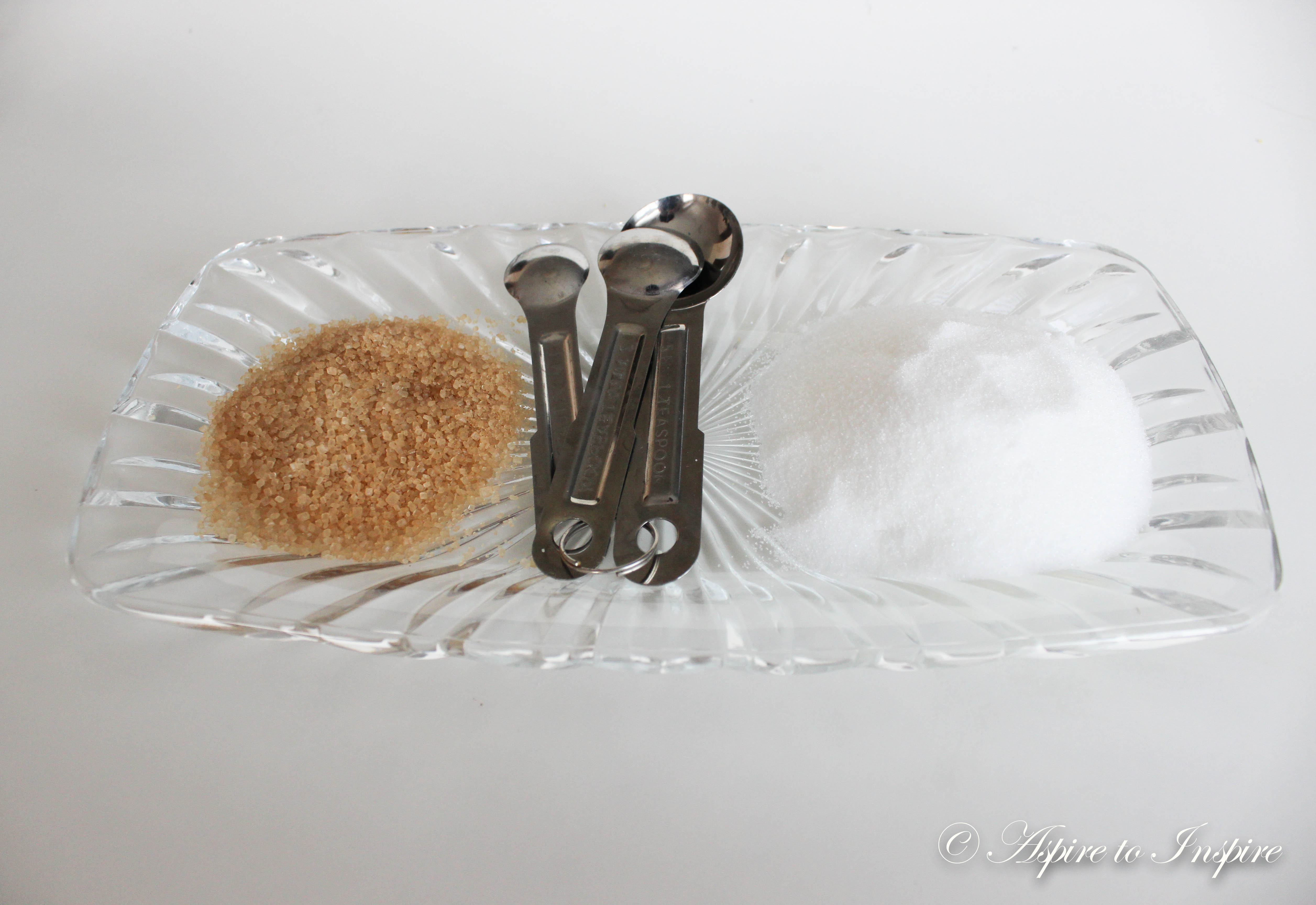 Step 5: So what I did here is I added 3 tbsp. of brown sugar and for a twist; added 2 tbsp of white sugar. If you can't choose one? Why not have them both!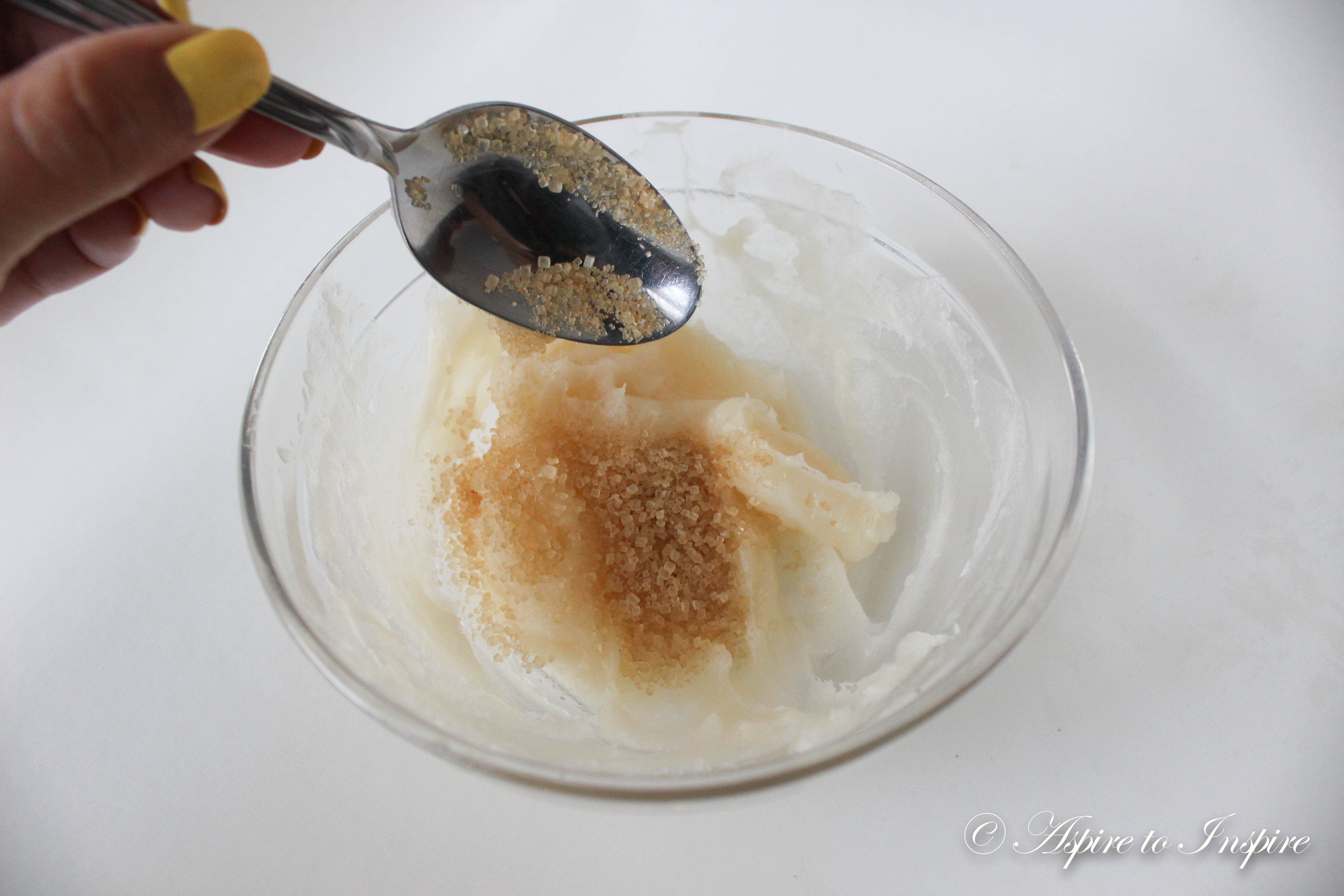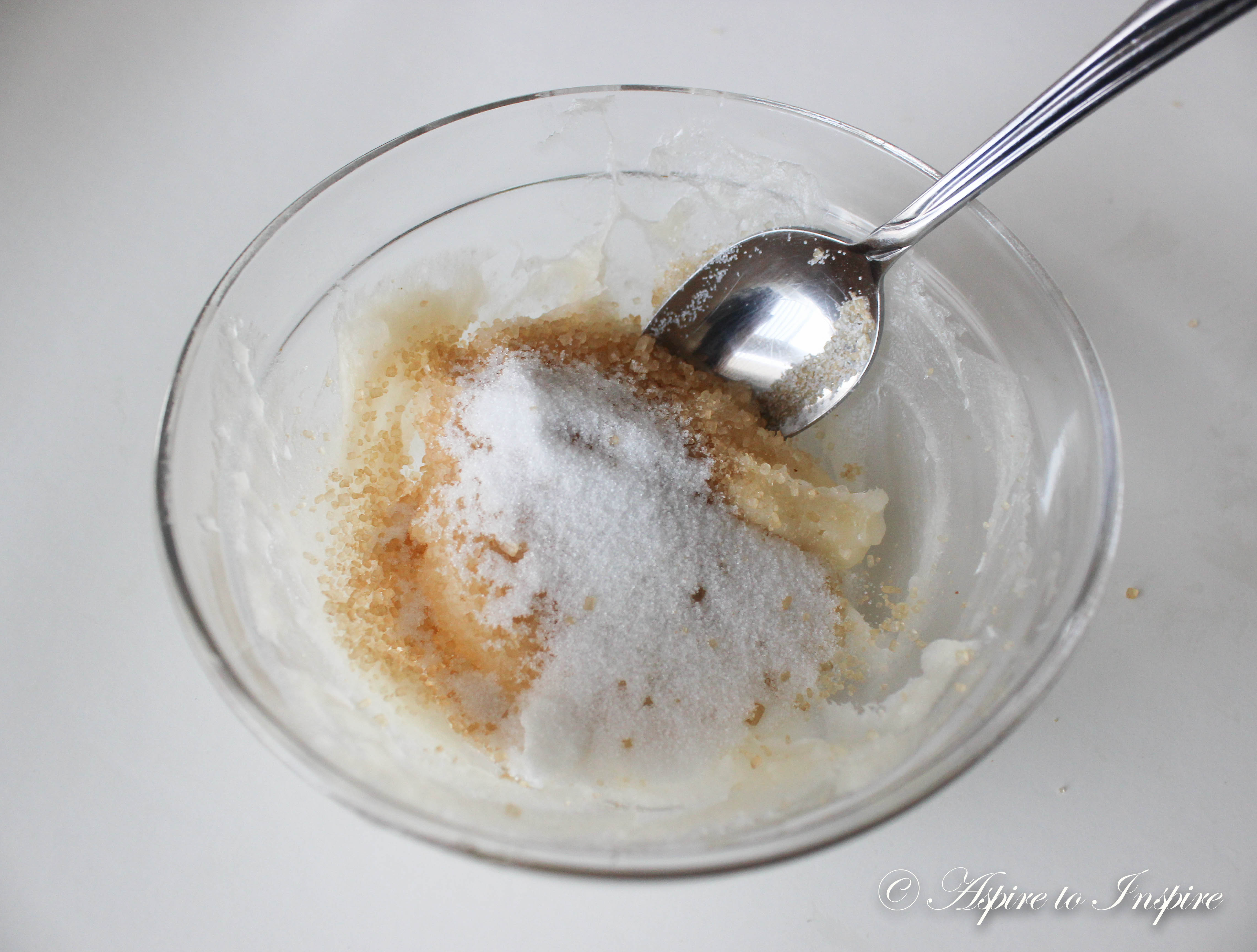 Step 6: Mix, mix, mix- like you just don't care! (Excitement over load haha)
Step 7: Once everything is mixed evenly, you my lovely friend, have got yourself a LIP SCRUB! Horray!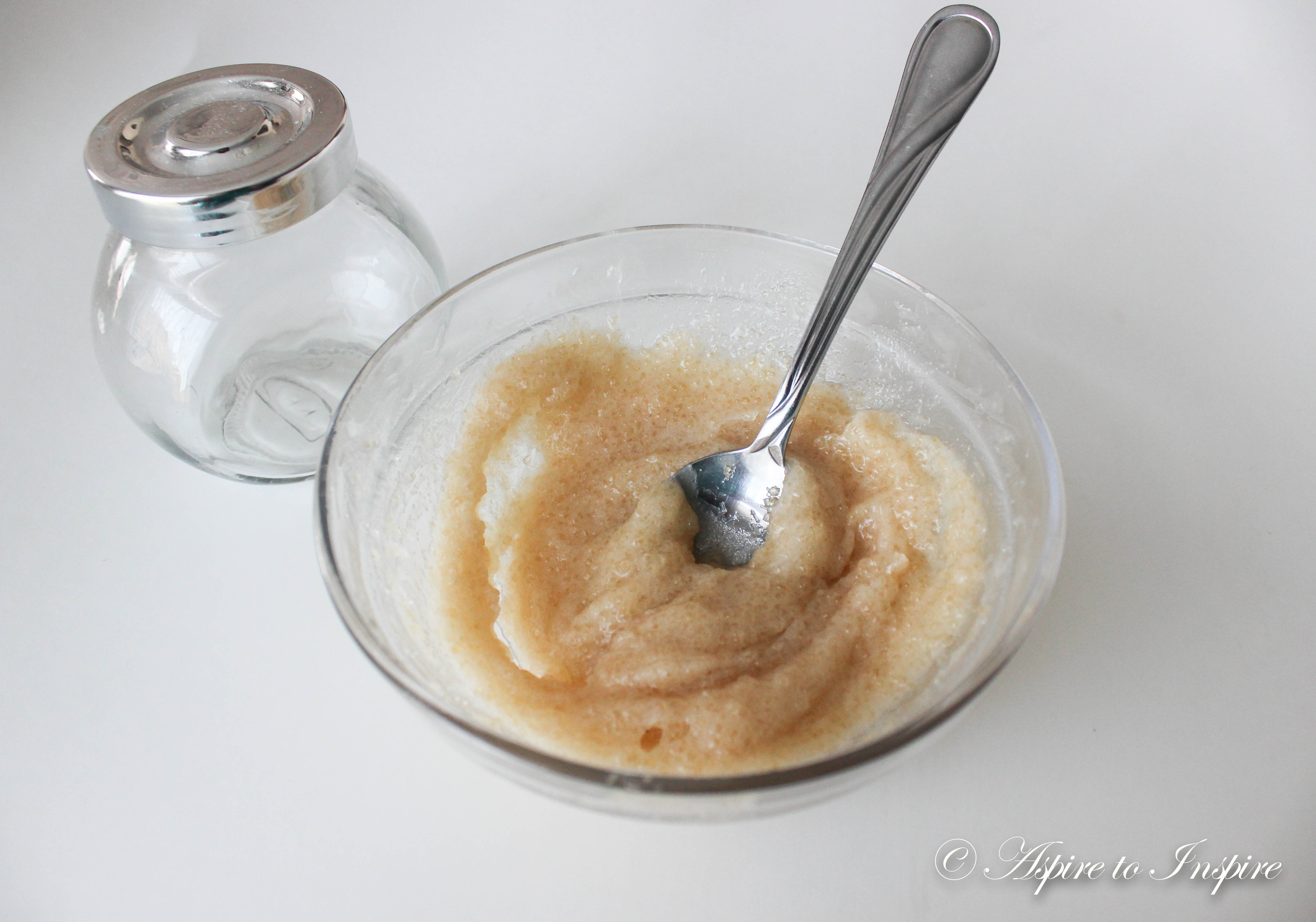 BEFORE you leave, few things to keep in mind. First, you probably notice my glass jar where I stored my lip scrub is pretty spacious, so I did indeed go back and added some more ingredients. The good thing about this is you can always play around with the consistency to however you prefer it. And lastly, I would recommend storing your lip scrub after it is all done in the refrigerator for about 10 mins, after that it's all ready to use.
A perfect gift to yourself, or for a family member/friend. – with the right packaging and cute decor, you couldn't go wrong!
Thanks for reading,
Maritza, xo.