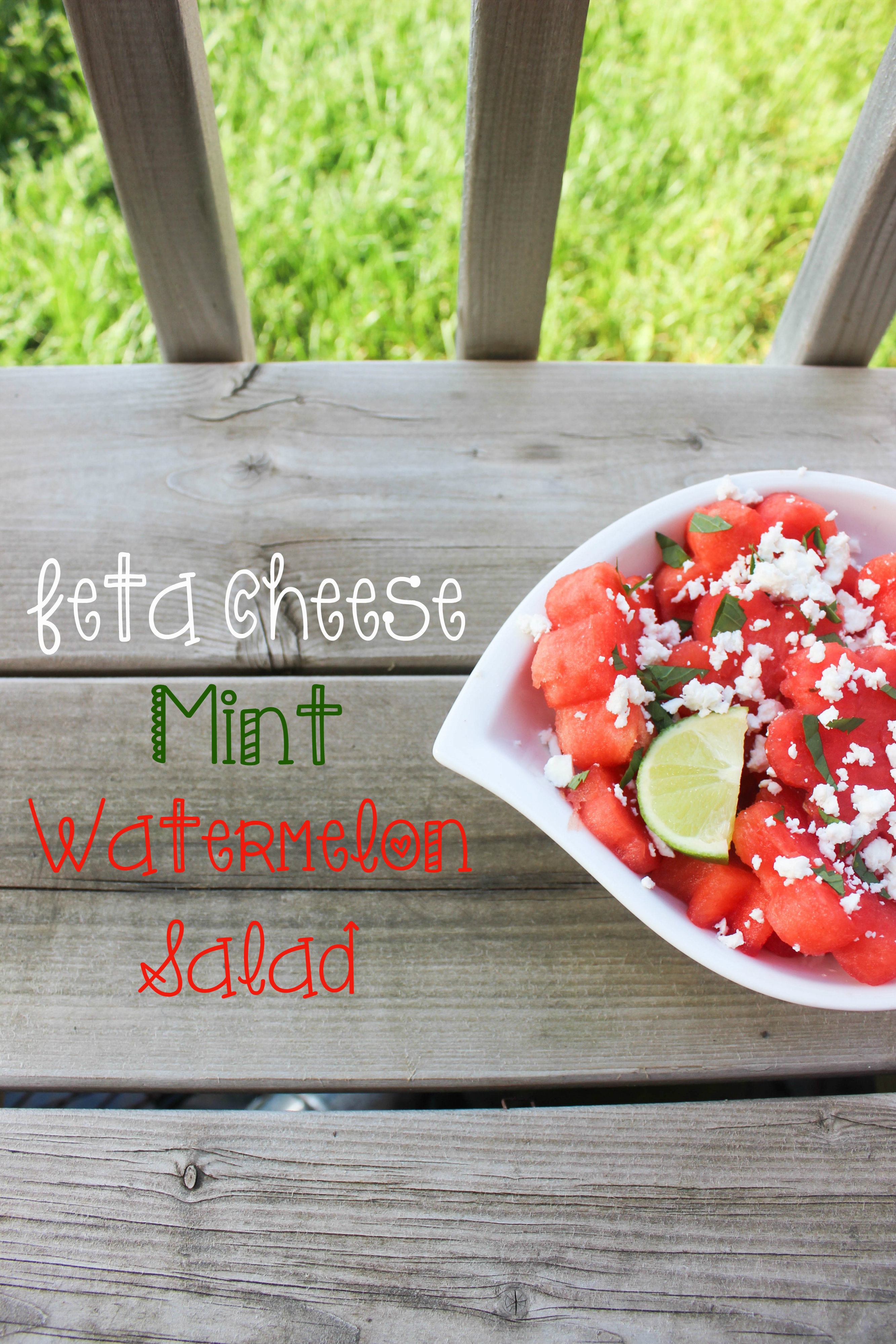 On my calendar, summer is OFFICIALLY HERE! WOO! Who ever said we needed to wait till the end of June?… NOT I. And so with my summery spirit I decided to whip up a summerlicious salad. I feel like when I hear the word summer, the first fruit that comes to my mind almost immediately has to be WATERMELON; the sweetest juiciest refreshing slice of goodness. With that, I figured, there ought to be other ways you can experiment with watermelon, just like any other fruits. WELL, this is what a little cheese, mint and watermelon look like together- oh yummy.
Feta Cheese Mint Watermelon Salad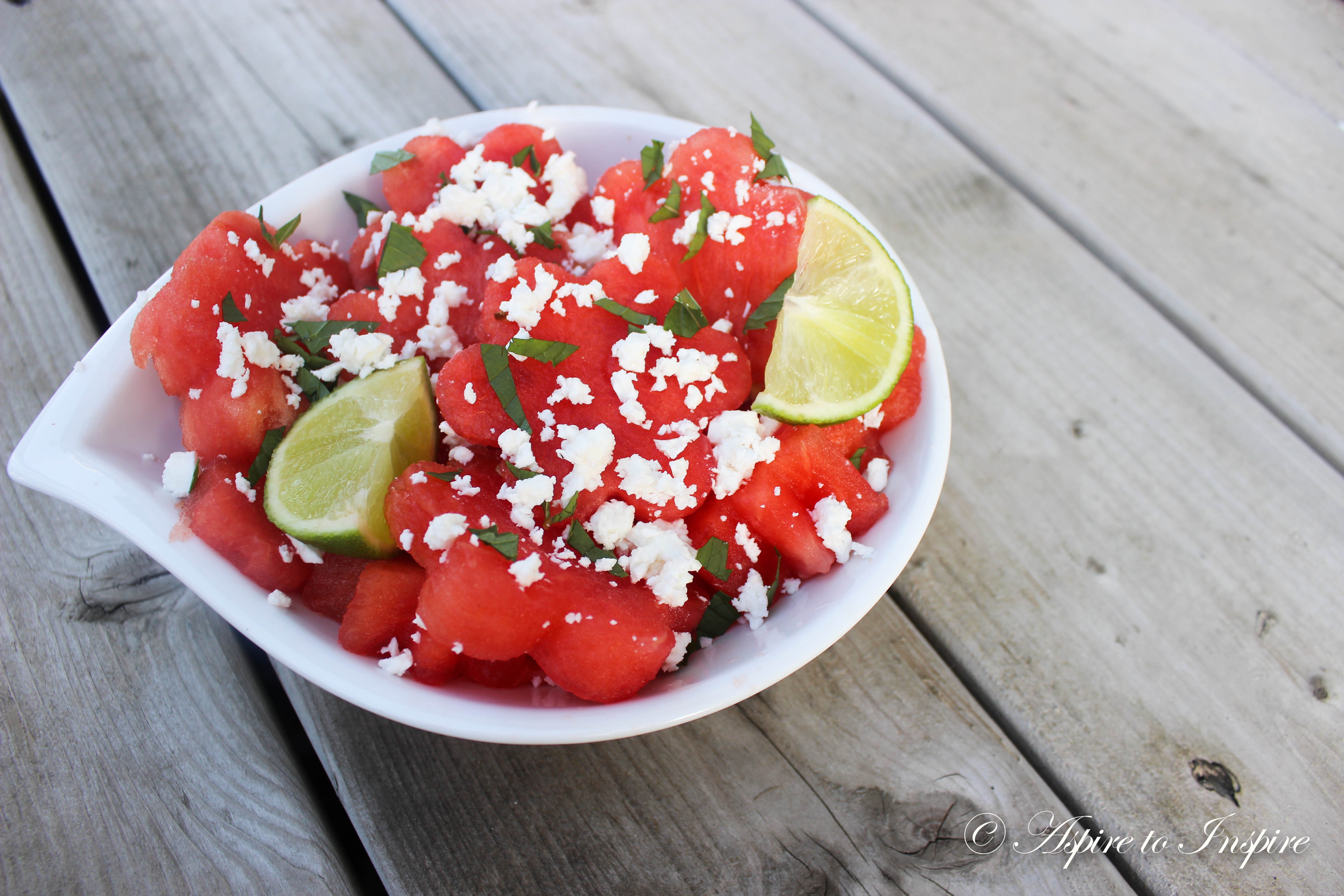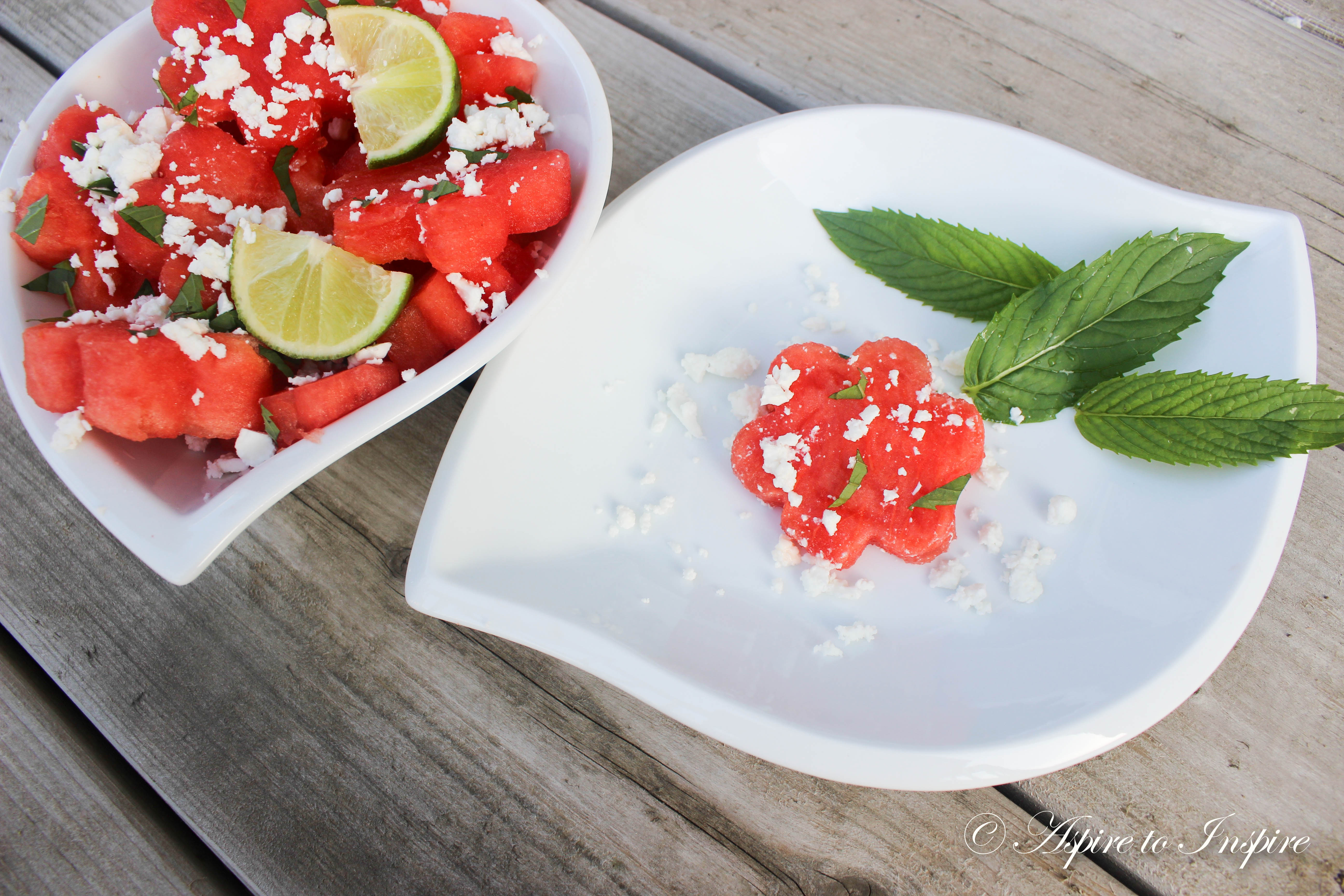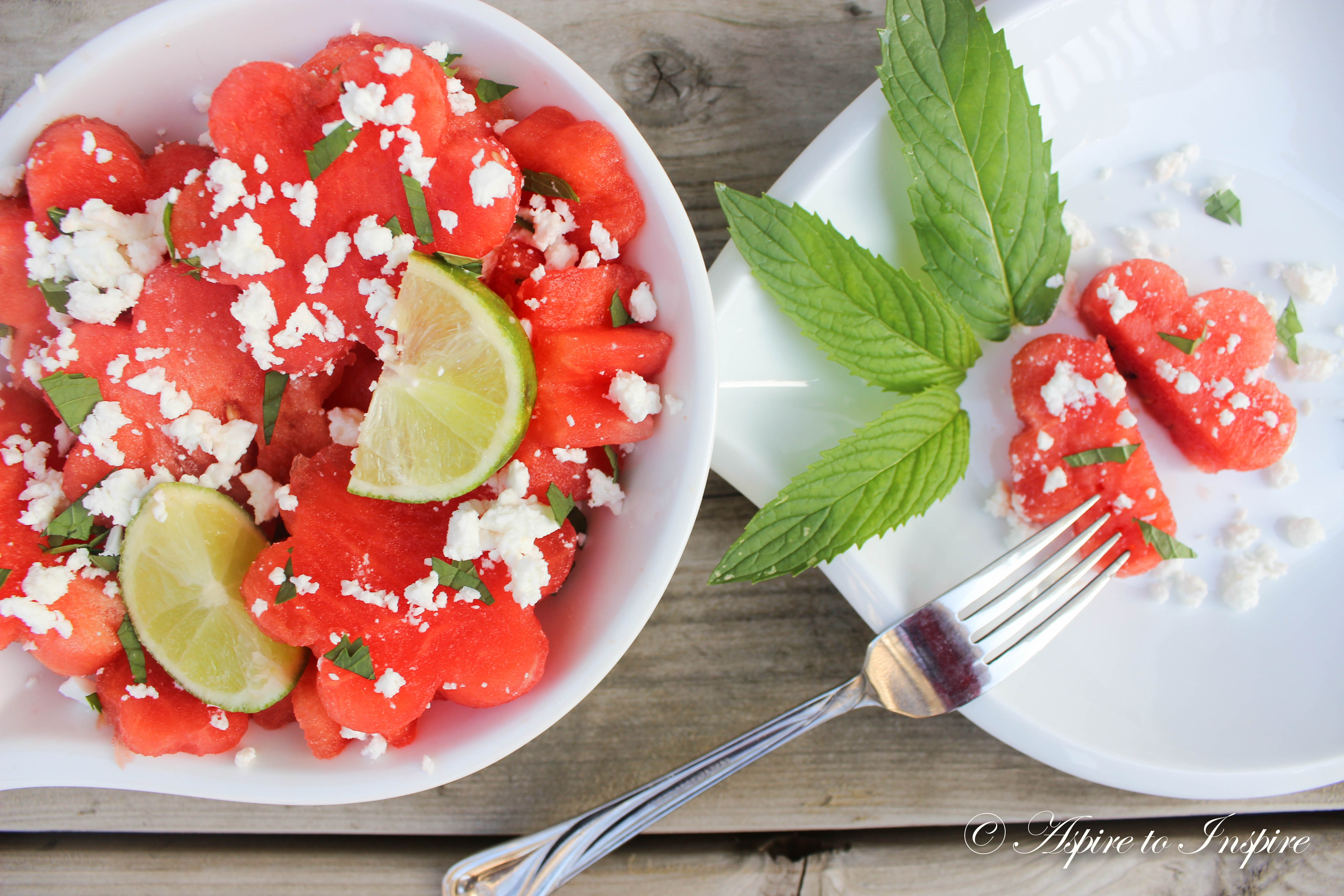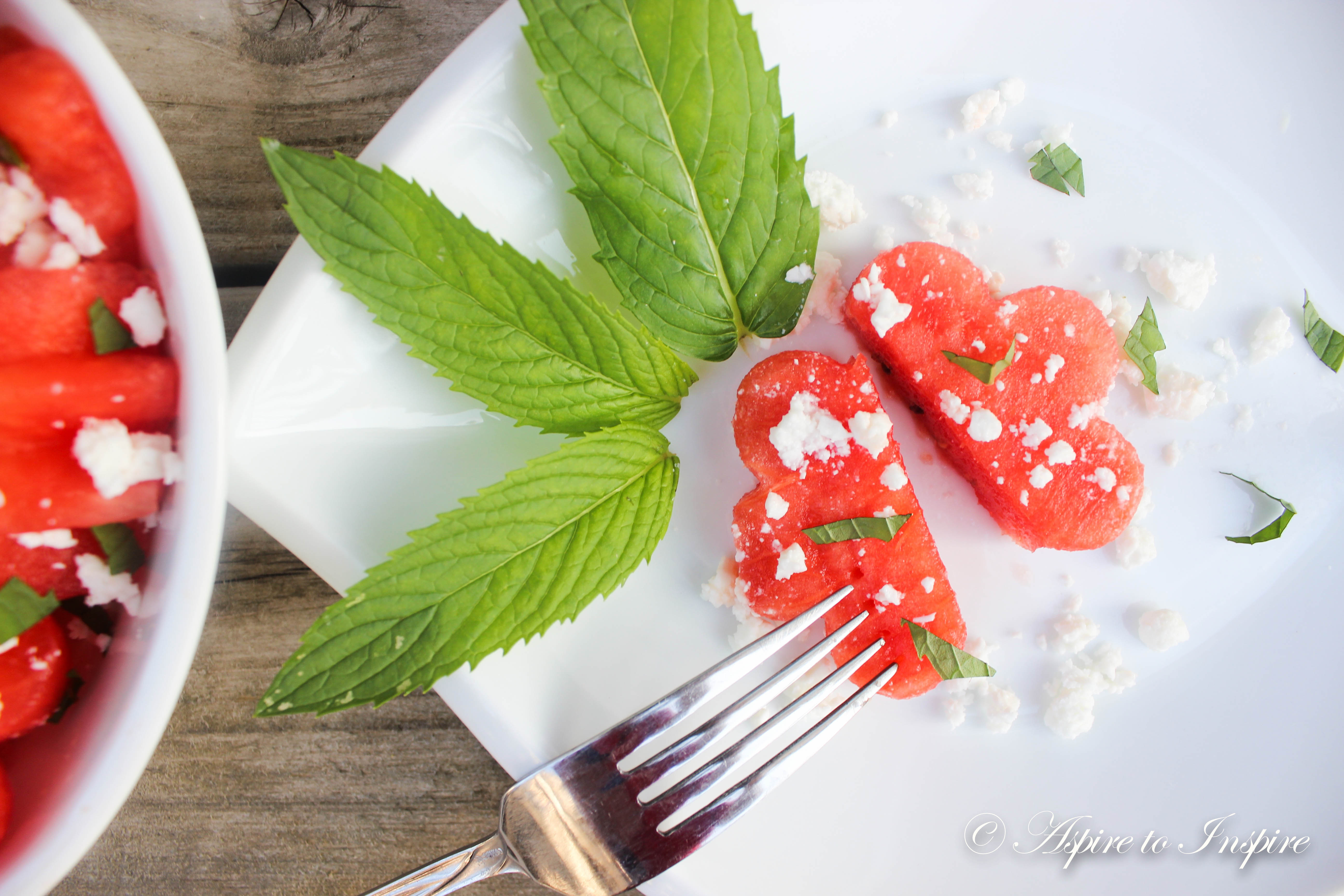 Ingredients: Watermelon | Feta Cheese | Mint 
That's all you'll need- Just mix all together!
Bring this to a summer BBQ? I think so.
I started to think my watermelon cubes were getting a little boring, so I took out my cookie cutters and made them into flower shapes instead. I'm in total summer mode.
Hope you try this out and enjoy.
Thanks for reading,
Maritza, xo.