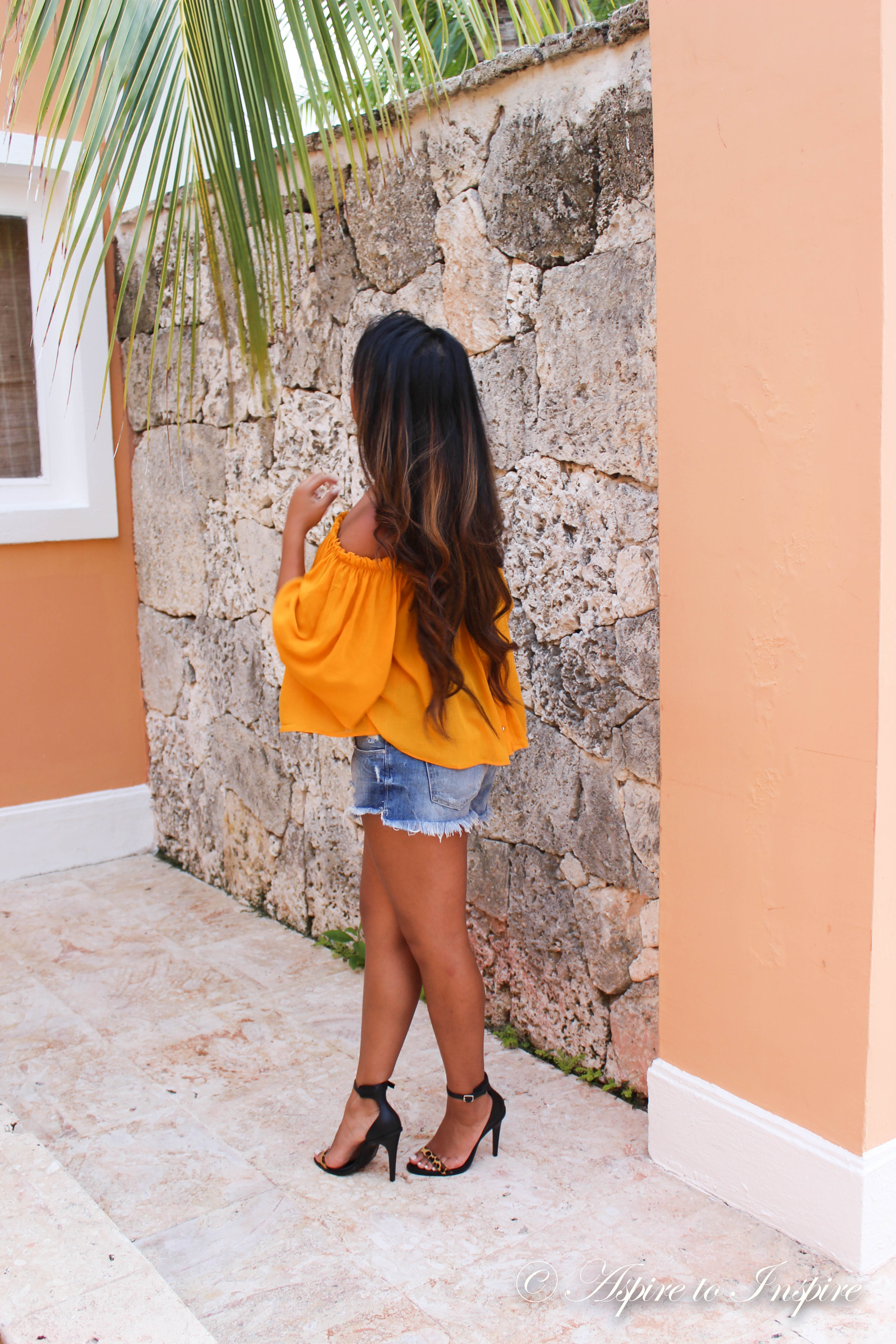 The sun is shining and so is my bright yellow top. I'm so excited summer is finally here and even though I'm wishing for warmer weather, I know it's coming. Off the shoulder tops are probably my favourite this summer, you can pair them well with either some nice shorts, ripped jeans or even a maxi skirt. Along side my top, the next best thing in this whole outfit would be my heels, I am such a leopard print girl, and when I spotted them I fell in love instantly- AND they go well with most outfits.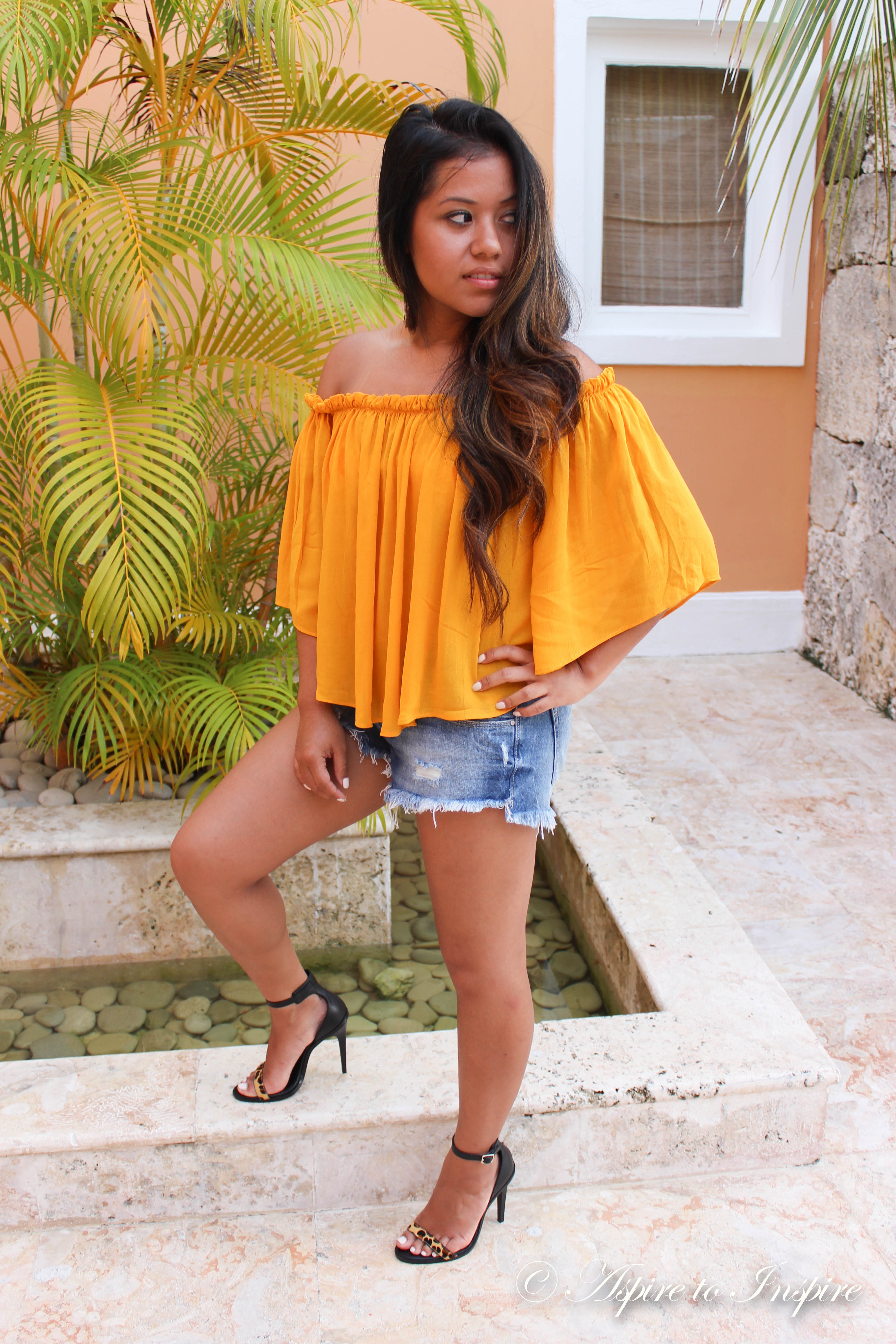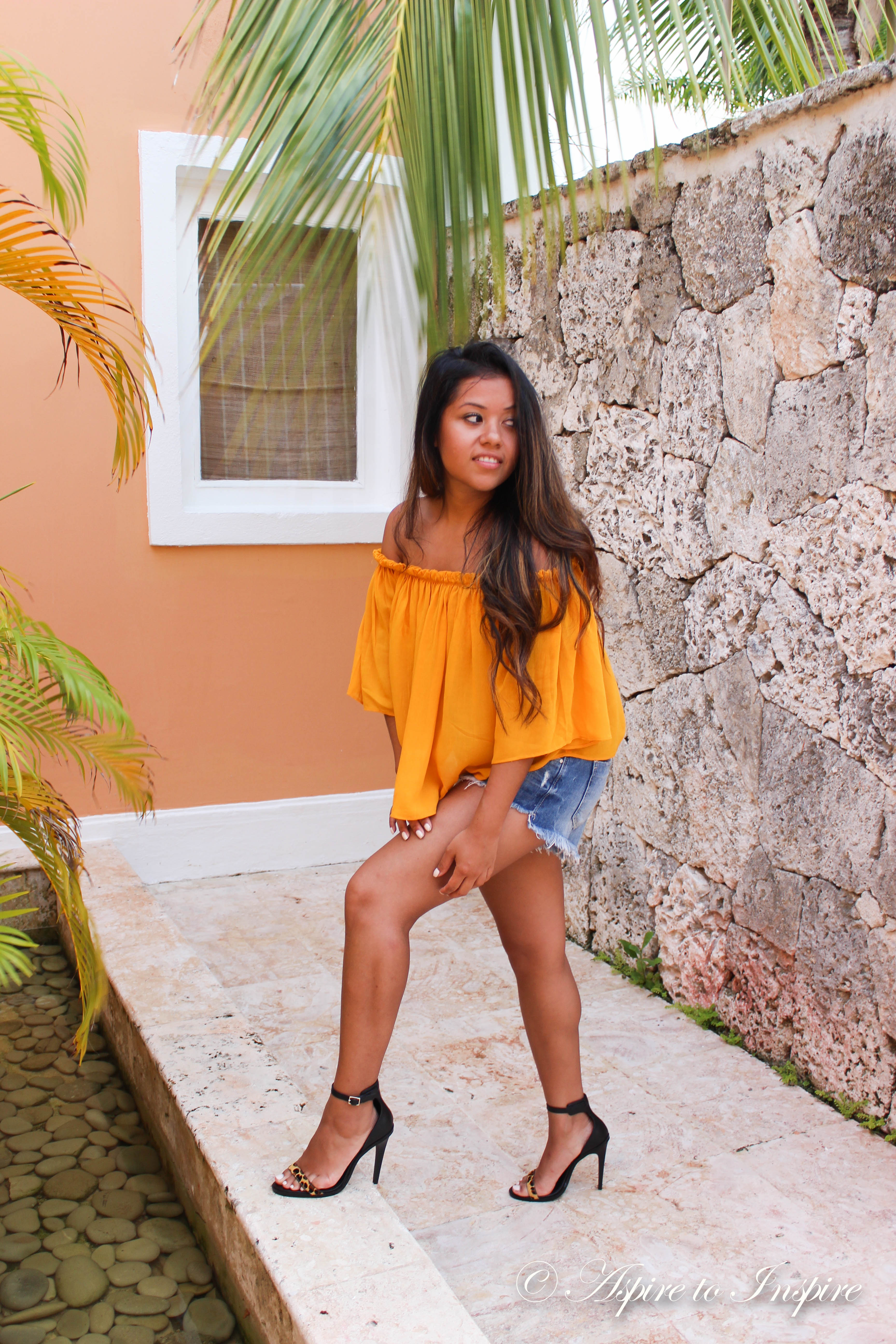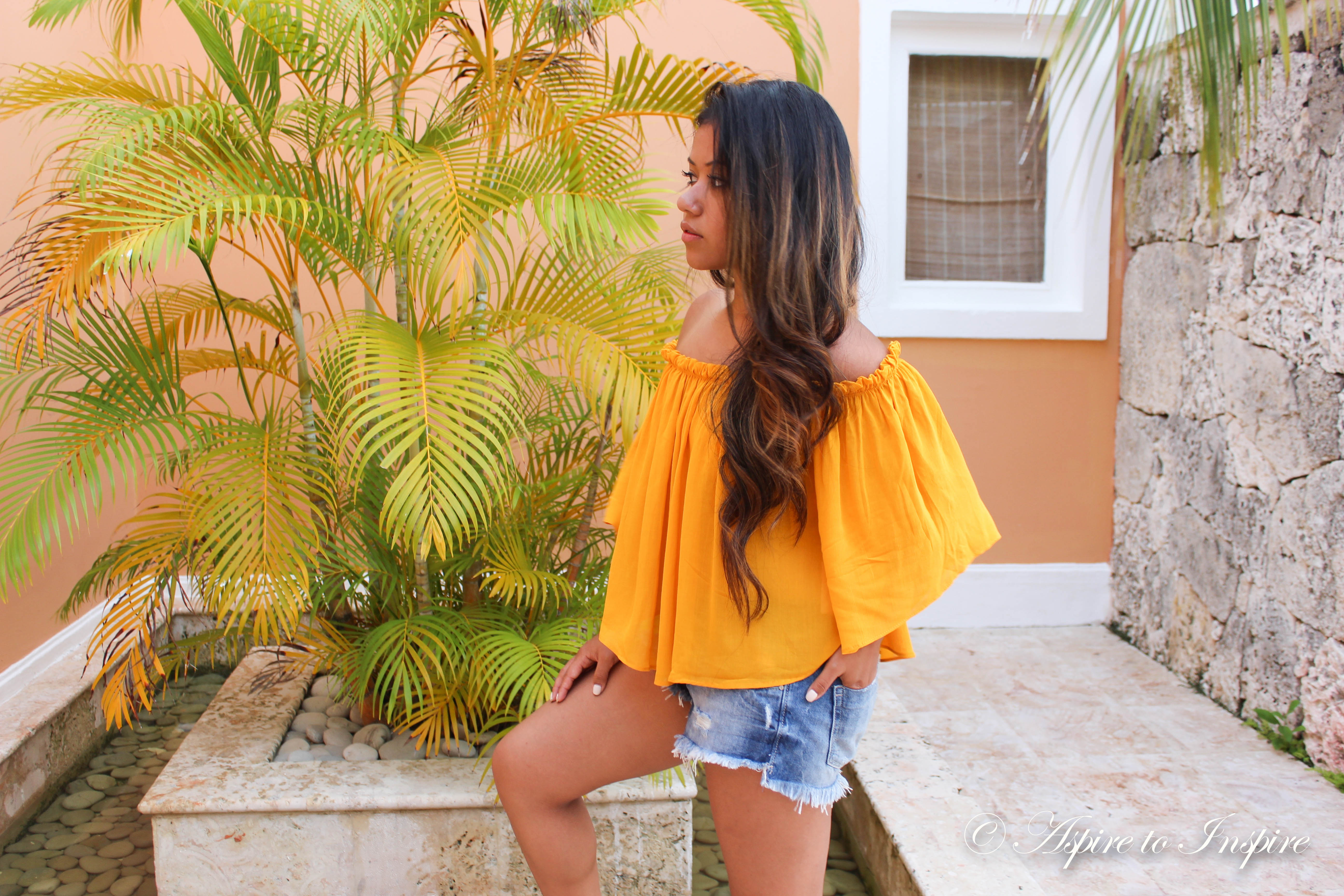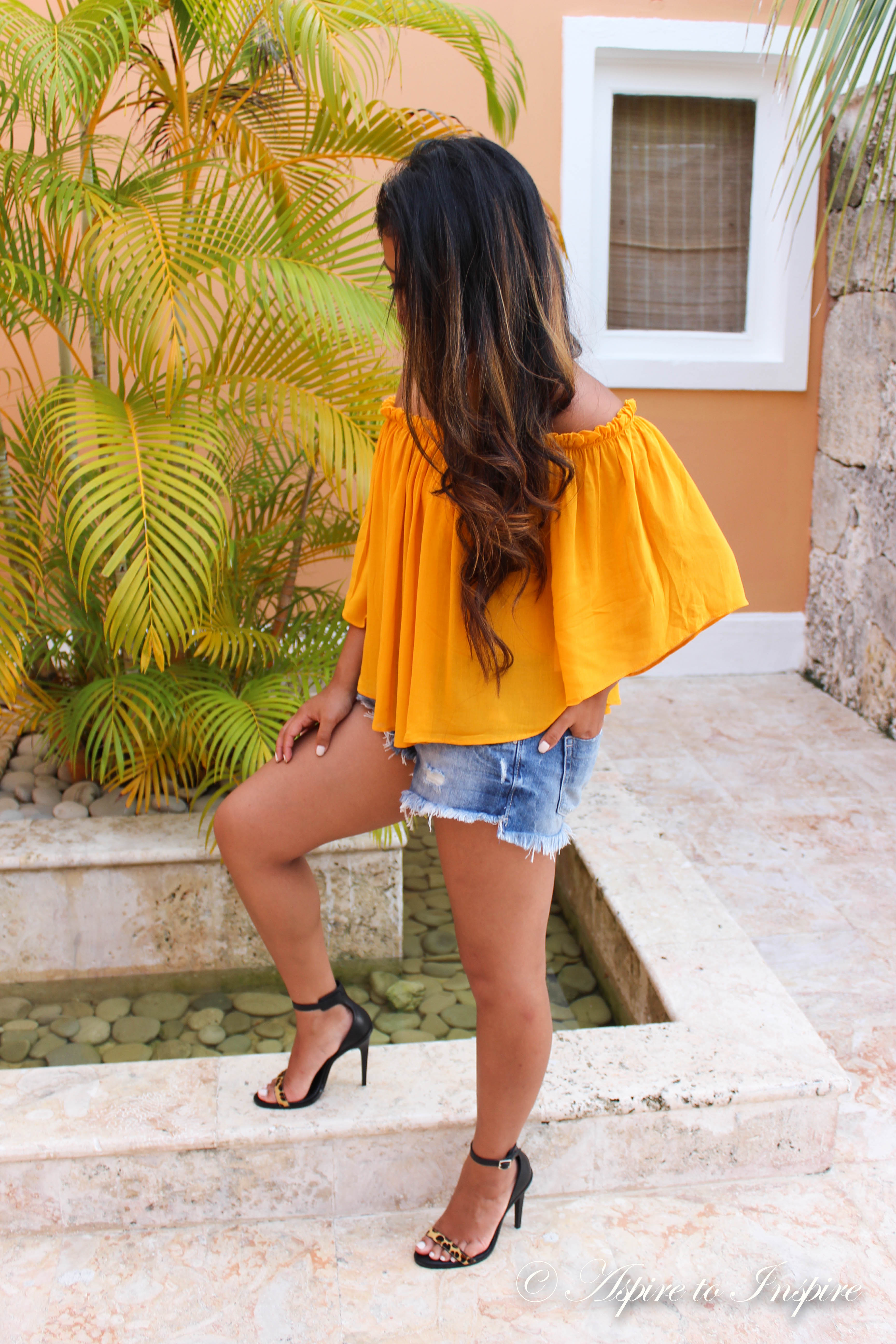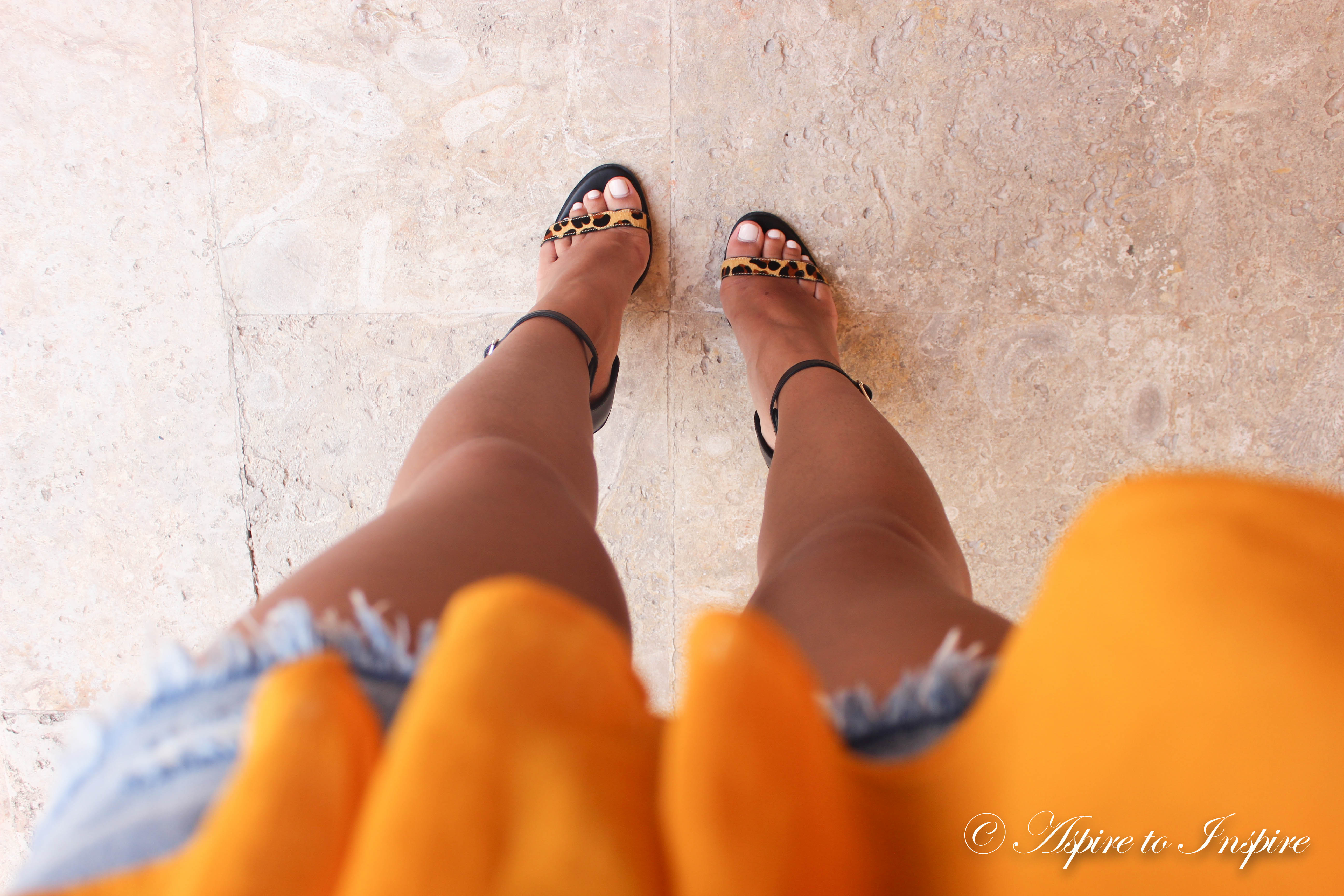 Outfit details:
Top: Here | Heels: Here – SOLD OUT | Shorts: Here – Not available online- found mine in stores
Hope everyone is enjoying their summer,
Thanks for reading,
Maritza, xo.